We test and review fitness products based on an independent, multi-point methodology. If you use our links to purchase something, we may earn a commission. Read our disclosures.
Shark Tank has seen its fair share of fitness products on the show, some of which are now staples in home gyms: MAXPRO, PRx, Kettle Gryp, and Terra-Core are all alumni of this hit television program. However, there are even more unknown-to-us brands that have been complete flops after being on Shark Tank.

Where does that leave Bala? This budding company (and Shark Tank alumna) is on a mission to bring "play" back into fitness, with a focus on making products that are usable for all types of people.
Bala Bangles are light, wearable weights that can be strapped easily to either your wrists or ankles. (My mother referred to this as "bringing back the 80's", but I digress.) Celebrities and social media influencers are sporting these pastel-hued weights by the dozens, but are they really worth your time and cash? In this Bala review, we'll dive into the specs, usability, and even what a certified personal trainer thinks.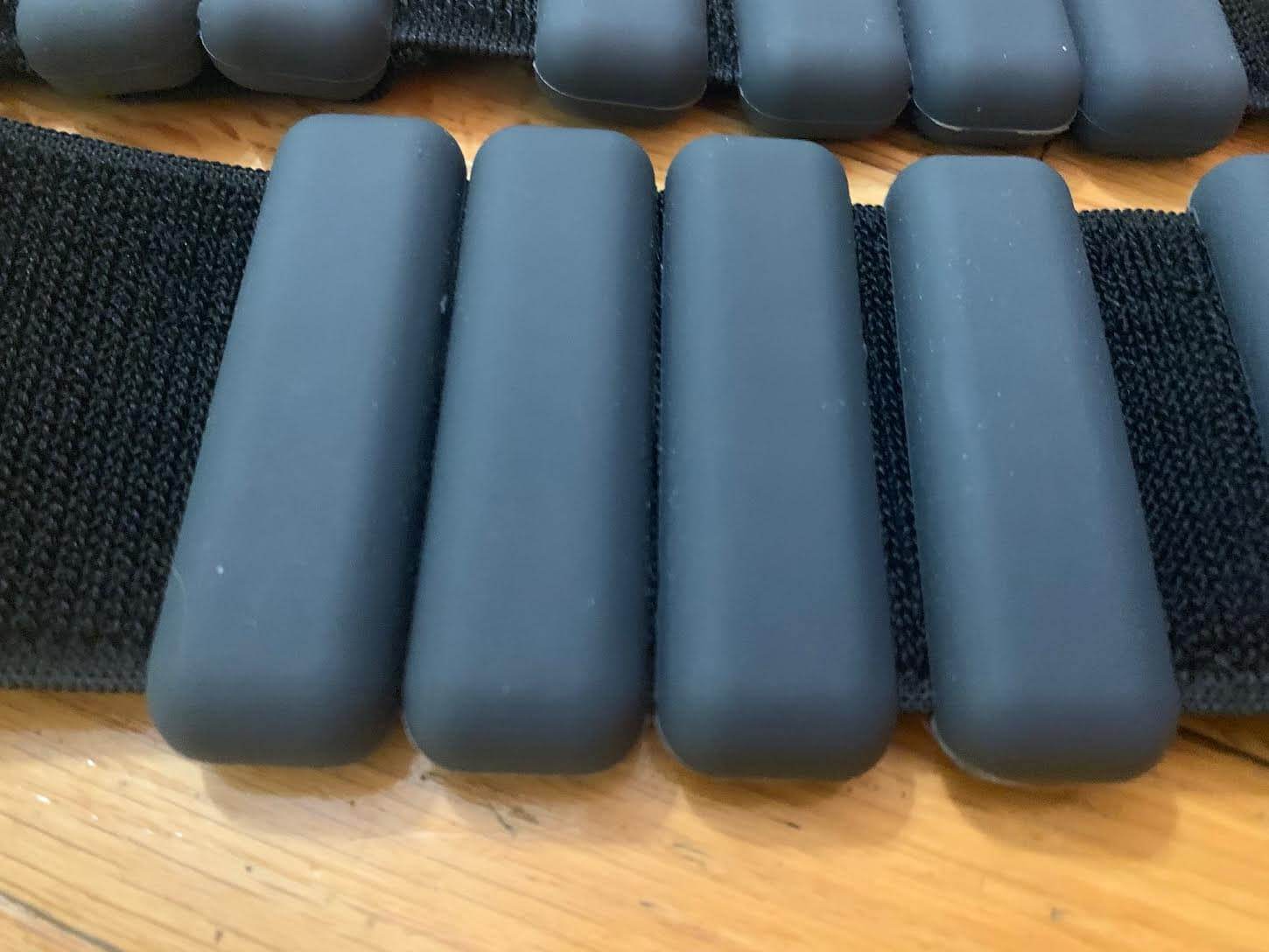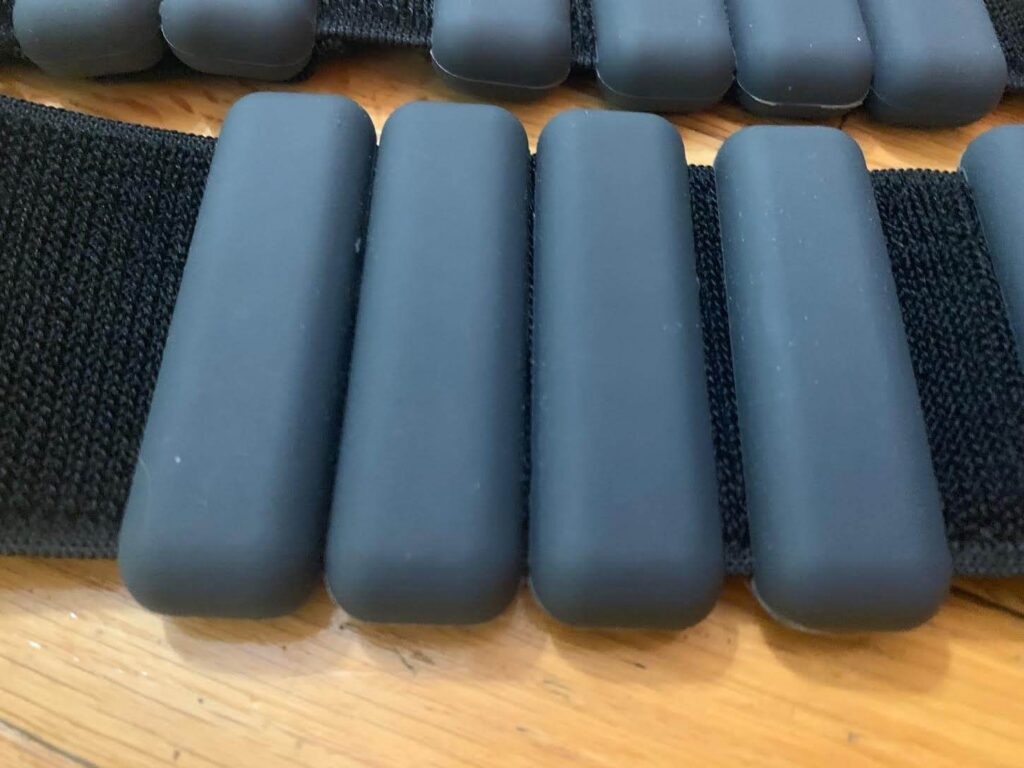 Experts at Weighing the Pros and Cons
Trying the latest and greatest equipment in the fitness space isn't anything new for Garage Gym Reviews. We're a team of expert product testers and reviewers with a hankering for the next big thing in fitness. At Garage Gym Reviews, we love to weigh (hehe) the pros and cons on each and every piece of equipment we test. It's also safe to say we know our stuff: Our team is jam-packed with certified personal trainers, former college athletes, and nutrition coaches.
Bala Bangles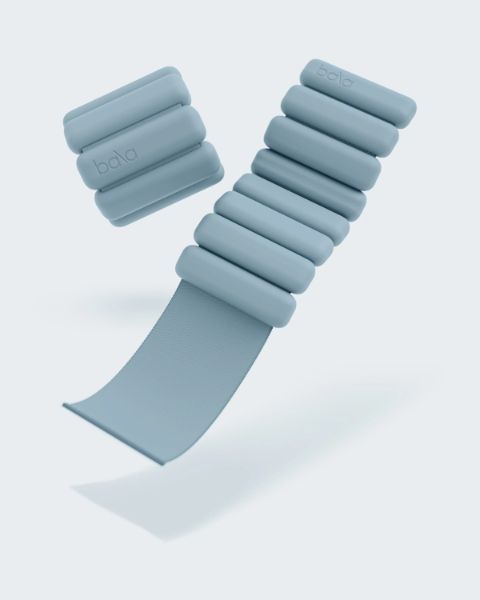 Bala Bangles
Bala Bangles are wearable weights that can be worn around either ankles or wrists (or some of both). Although this company is fairly new, they've hit the ground running by being a sought-after brand for famous fitness enthusiasts and regular people alike. Open up TikTok and you're bound to see someone using these aesthetic-looking weights, which come in a variety of patterns and colors.These are currently available in one- or two-pound increments and are marketed as something you can wear for low-intensity movements like yoga, barre, or pilates.
A Quick Look at Bala Bangles
Bala started in 2018 as a twinkle in the eyes of founders Natalie and Max, per Bala's about page. The brand really began to make waves after appearing on Season 11 of the hit show Shark Tank, which allows budding business owners to pitch ideas to investors who can potentially supply capital for the company.
After landing a coveted deal with shark Mark Cuban and tennis star Maria Sharapova, Bala was off to the races. Besides being able to purchase their products via the brand website, you'll now find Bala equipment available at places like Athleta, QVC, Revolve, Anthropologie, and Carbon38.
Although the Bala Bangle was the product that started it all, the glamorous fitness brand also produces things like jump ropes, yoga blocks, mats, and more.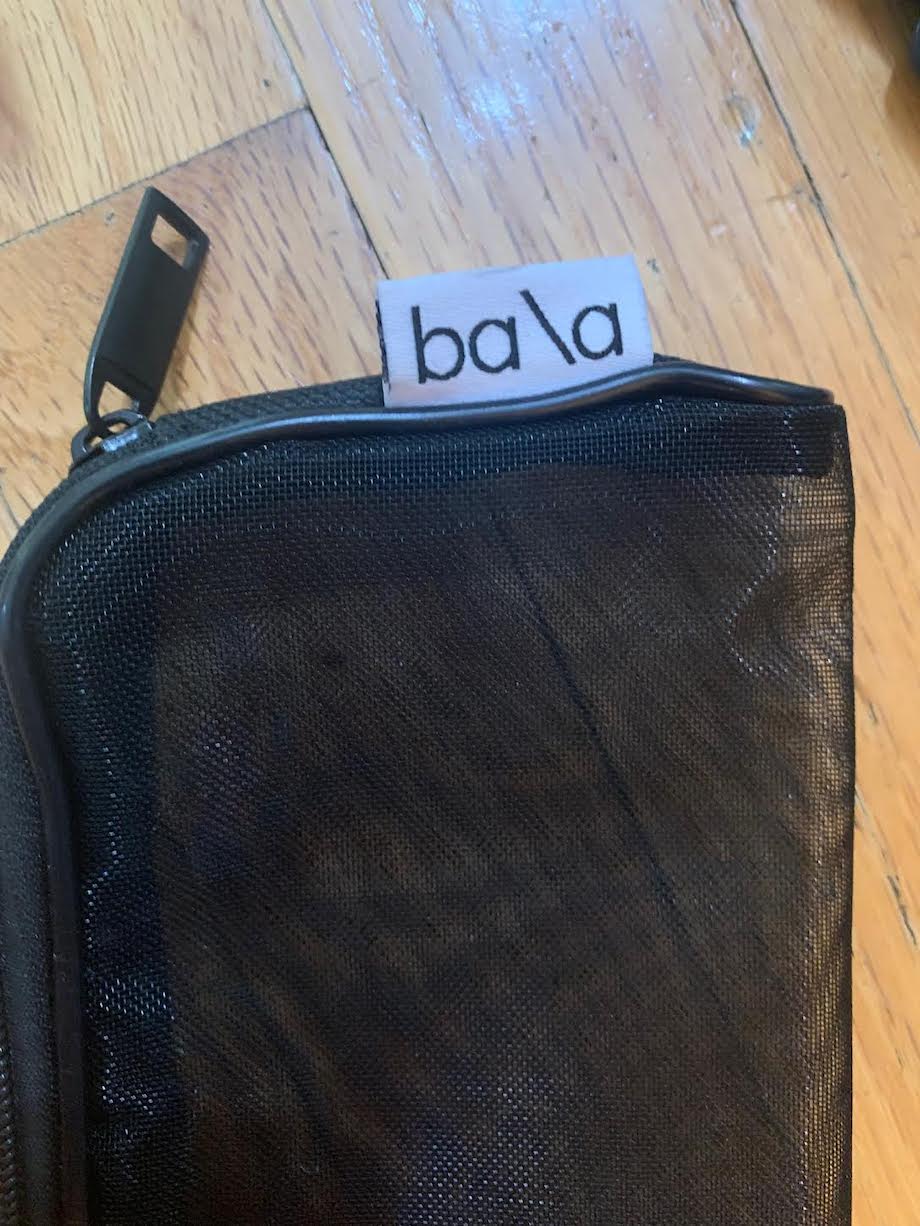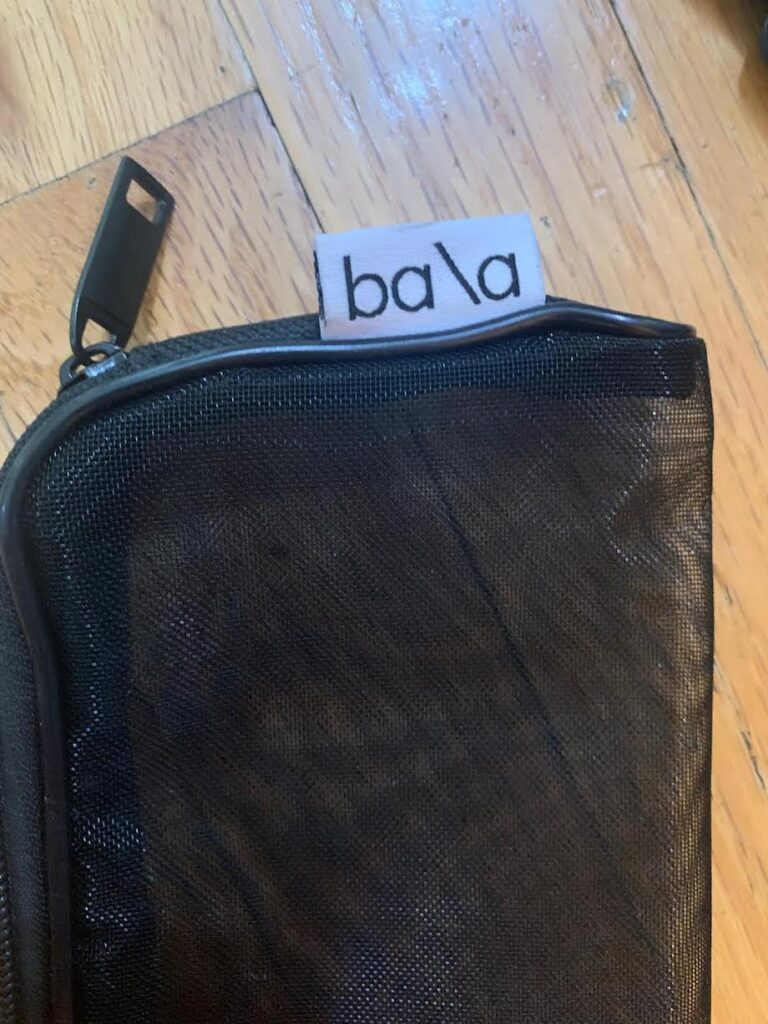 My Tips:
Check Bala's 'Last Call' section on the website for excellent deals on a variety of fitness equipment!
Take advantage of Bala's programming, Balacize, for free, at-home workouts.
Pros:
Portable and compact
Variety of colors available
Adjustable (can be worn on the ankles or wrists)
Not bulky
Fits comfortably
Hands-free way to work out
Are the Bala Bangles Worth It?
The Bala Bangles are trendy and aesthetically-pleasing, but are they worth the money? Check out who I think will go bananas for the Bala Bangles and who should leave them be:
Great for:
Yoga, barre, and Pilates lovers
People who cannot grip a dumbbell
Not recommended for:
A budget option
Advanced athletes
Bala Bangles Specs
| | |
| --- | --- |
| Colors | Charcoal, blush, sand, sea, sage, heather, shine, soleil, and stone |
| Weight | 1-lb or 2-lb options |
| Dimensions | 13" x 3" x 1/2" per Bala Bangle |
| Constructed with | Stainless steel and soft silicone |
| Price range | Between $35-$65 |
| Can be used as | Ankle or wrist weights |
| Secured with | Velcro straps |
Bangle All the Way: Using the Bala Bangles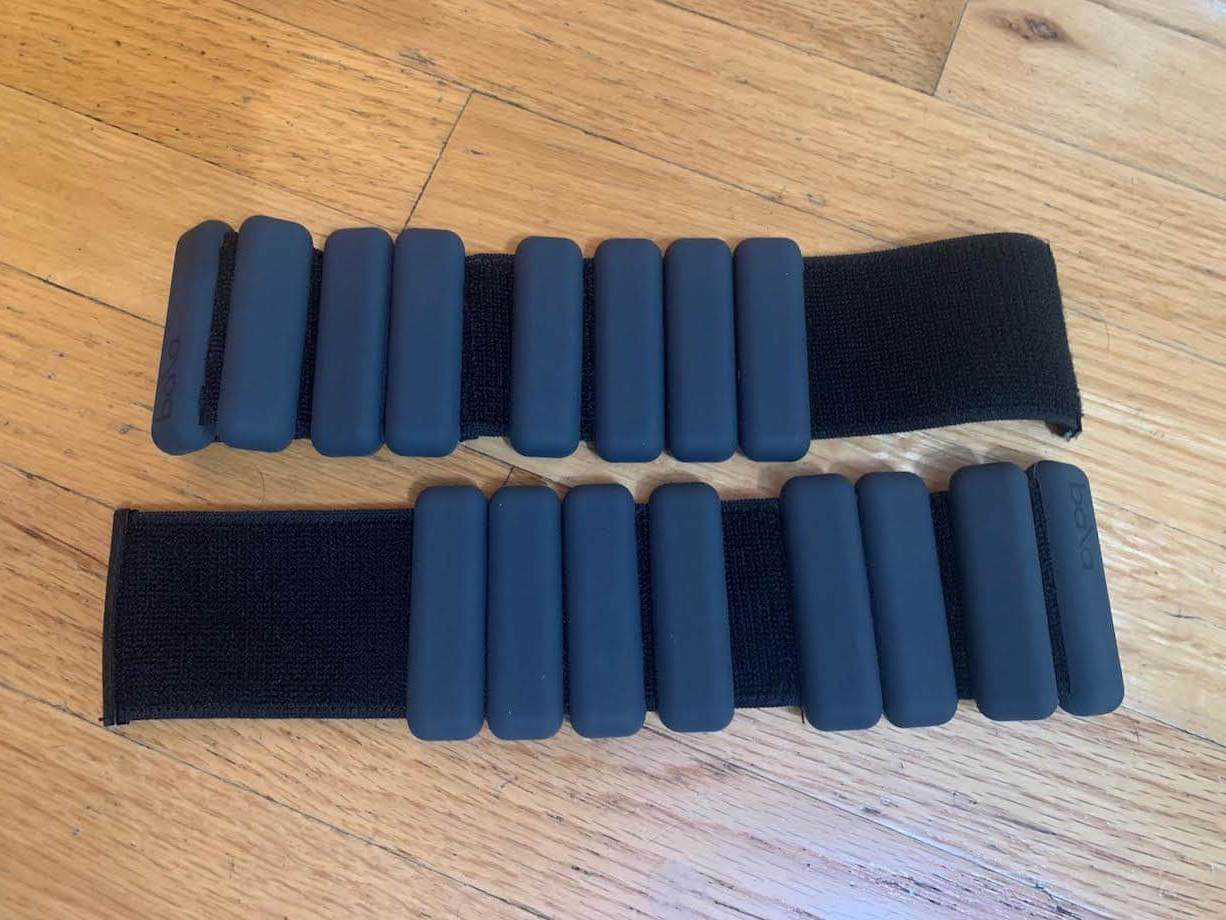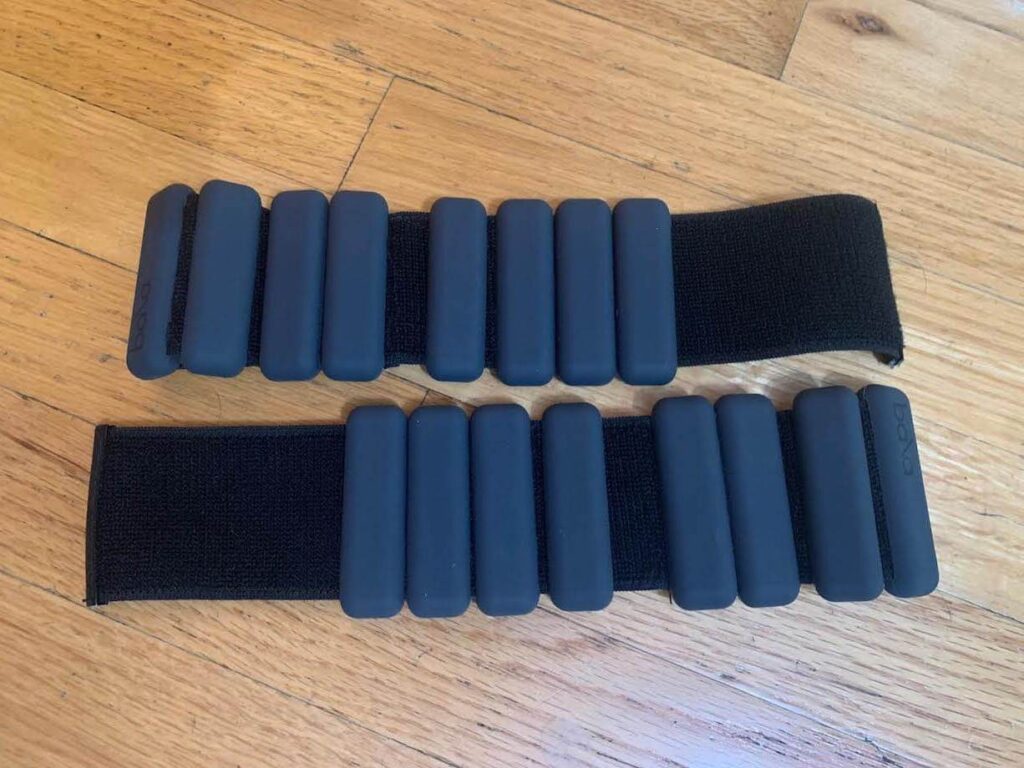 I was really excited (and curious) to give the Bala Bangles the old college try. I'd previously seen other folks wearing these during both barre and Pilates classes and wondered if they were worth the hype.
Right off the bat, you can tell these are well-made. The silicone is extremely soft and touchable, and the steel bars underneath give the appearance of a bunch of oddly-colored Kit Kats (or I'm just hungry). These Bangles are adjustable, but only come in one size. Some reviewers reported that the Bangles weren't comfortable and dug into their wrists, but I didn't have this issue.
You can choose to either secure the Bala Bangles around your wrists or around your ankles, depending on what you want to use them for. To secure your Bala Bangles, simply wrap the heavy-duty velcro around your preferred extremity and voilà! You're ready to get going.
I decided to take these to a yoga class to test them out. Throughout the class, I noticed that they did provide a little additional resistance to an otherwise bodyweight workout. However, I didn't feel a huge difference at the end of the day, but I don't think I'm the target customer.
If you're really well-conditioned or already lift pretty heavy weights, using 1- or 2-pound wrist/ankle weights isn't going to do much for you. However, if you're a beginner or someone who mostly just does Pilates, barre, or yoga classes, Bala Bangles can be an easy way to add a touch of resistance to your workout.
In terms of accessibility, I also think these could be a great choice for someone who cannot grip a dumbbell. Individuals who have had strokes, injuries, or lack grip strength can benefit from the wearable aspect of these, and that isn't lost on me. Just because something isn't for me doesn't mean it isn't a great product for someone else.
I also noted that some people are wearing these primarily for cardio workouts, but this isn't actually advisable. According to Harvard Health Publishing, using wearable weights (like the Bala Bangles) during a walk or run isn't a good idea because they can cause "muscle imbalances".
This isn't to say they are unsafe for every movement, but experts have found they aren't the best choice for cardio since they'll put way more emphasis on your quads than hamstrings. However, if you're someone who has a well-rounded exercise routine, it shouldn't be much of an issue.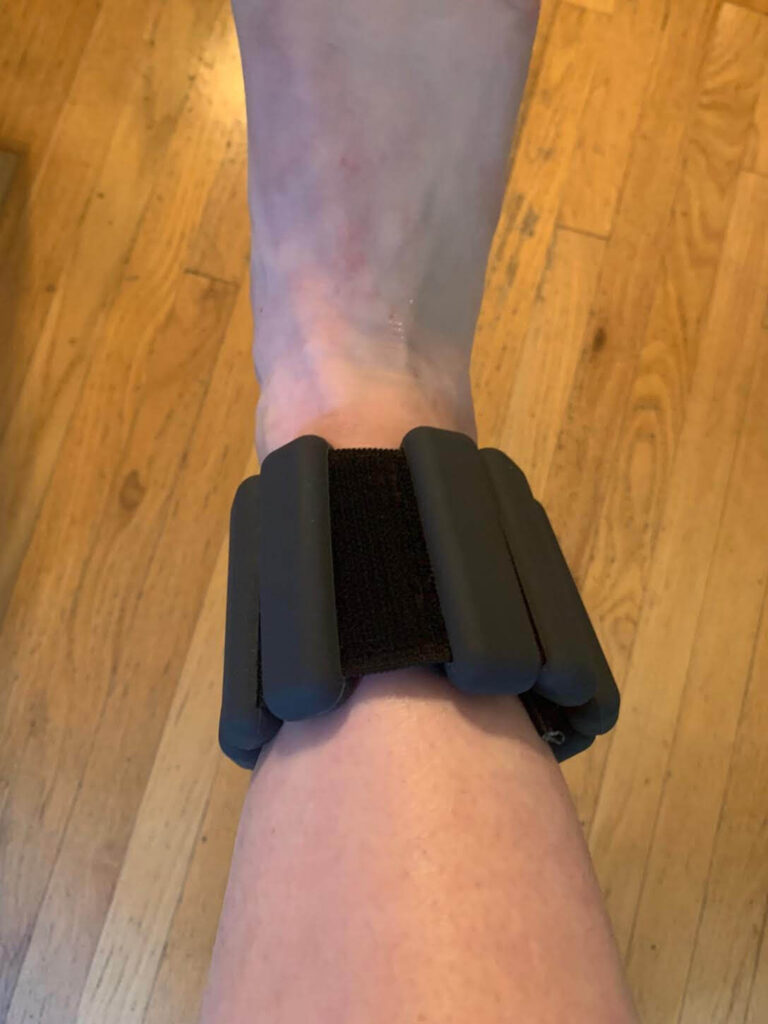 An Expert's Take on the Bala Bangles
Certified personal trainer (and GGR Editor) Amanda Capritto has also tried the viral Bala Bangles. Here is her opinion:
"Adding weight to any movement can improve bone density and other metrics of health," Amanda explains.
"The Bala Bangles in particular are a cool way to add just a little bit of resistance to workout movements to strengthen your muscles, bones, and joints in a low-impact but effective way," Amanda adds.
"Of course, lifting heavier weights remains a quicker and more efficient way to improve bone density, but Bala Bangles and similar products can have a simple and fun place in your fitness routine."
Other Bala Products Available
Besides the Bala Bangles, the brand makes a variety of other products and fitness accessories available for purchase on their website. Take a look at what they offer:
Bala Bars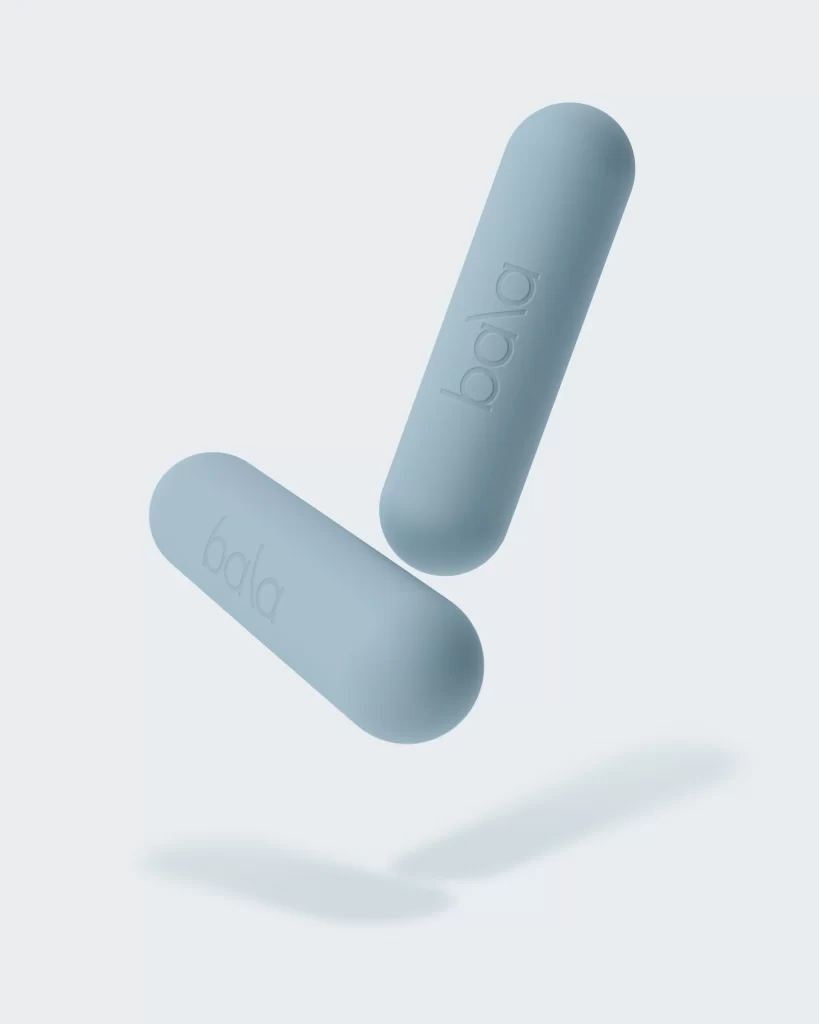 Best used for: Light arm exercises
The Bala Bars are available in a wide array of colors for $59. These bars are 3 pounds each (no other weight options are available) and are shaped like a pill. They're supposed to be used in place of dumbbells and are constructed with the same silicone and steel combo that the Bala Bangles are made with.
Bala Beam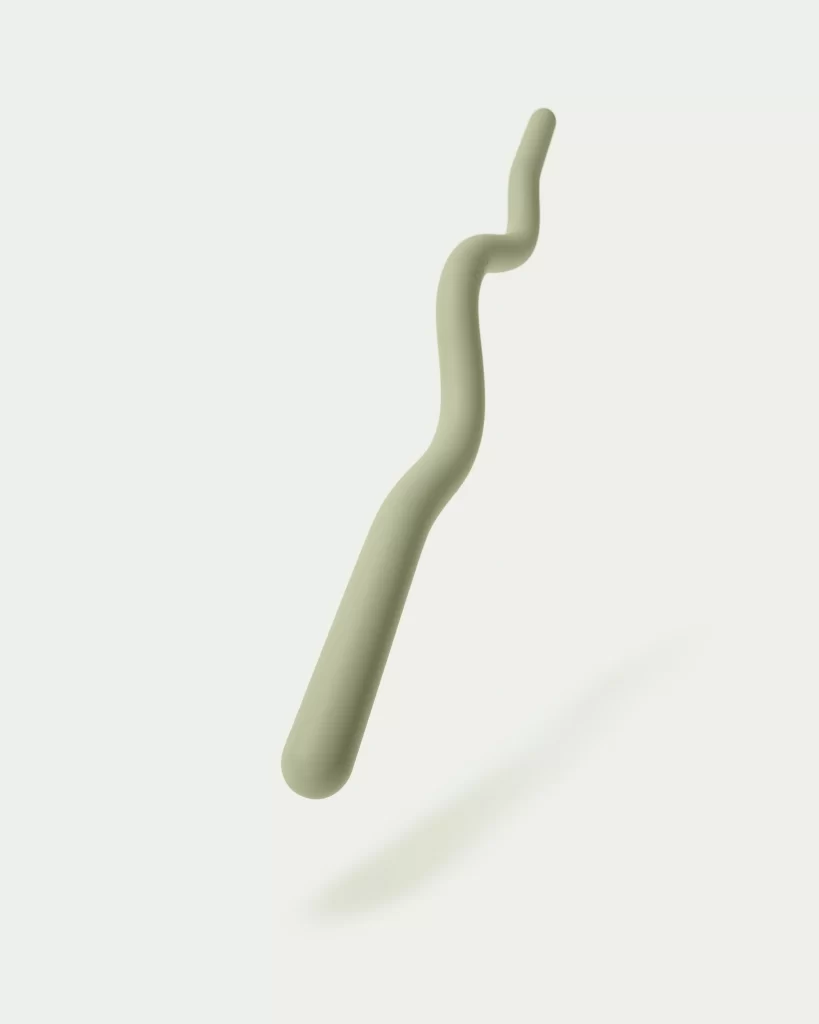 Best used for: General strength training
I'll say it: The Bala Beam looks like if you froze a worm as it was wriggling along and then dipped it in a box of melted crayons. This strength-training tool is essentially a lighter and more wavy version of a barbell. You can choose between 15- or 25-pound options in all the usual colors that Bala offers. However, this one will cost you some decent cash. Expect to pay between $109 to $129 depending on the weight you choose.
The Power Ring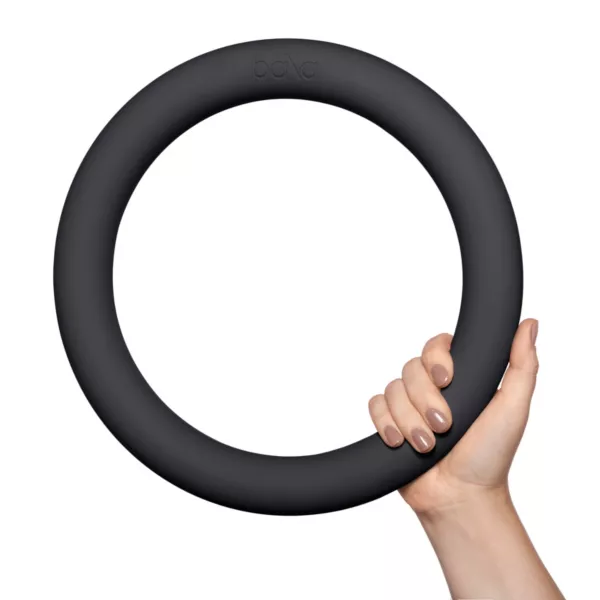 Best used for: Ab exercises
The Power Ring is reminiscent of a Pilates ring, but with the added benefit of weight. You can choose between 5-, 8-, 10-, or 15-pound options in a variety of colors. Bala refers to it as the lovechild between a dumbbell and a kettlebell, but I think it may be more beneficial for ab exercises. Instead of doing a plate sit up with, well, a plate, you could use the Power Ring for a less-intense version. The Power Ring could also be a great way for exercisers to learn proper form with a movement like a Turkish get-up.
The Play Mat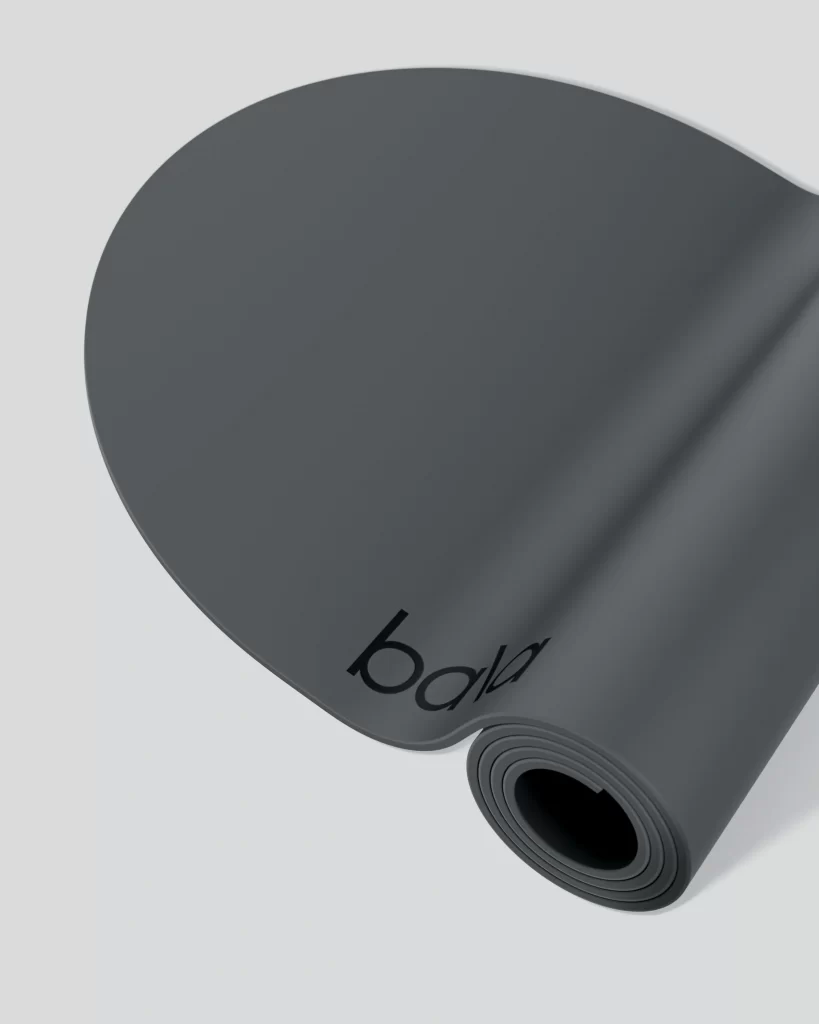 Best used for: Anything you'd do with a regular yoga mat
The Play Mat from Bala is an 8mm exercise mat ideal for things like pilates, ab workouts, or yoga. At $129, it certainly isn't cheap, especially when compared to the lululemon Mat, which is $89. However, the Play Mat from Bala is quite a bit thicker than the 5mm thickness offered by lululemon, so it may be worth it to you.
Bala Balance Blocks
Best used for: Yoga
If you're a yoga fanatic, you might really enjoy the Bala Balance Blocks. Like traditional yoga blocks, these are meant to assist you in your practice and make difficult movements more accessible. I haven't seen blocks in a semi-circle shape before like these, but I can see this feature making it easier to grip.
The Hourglass Roller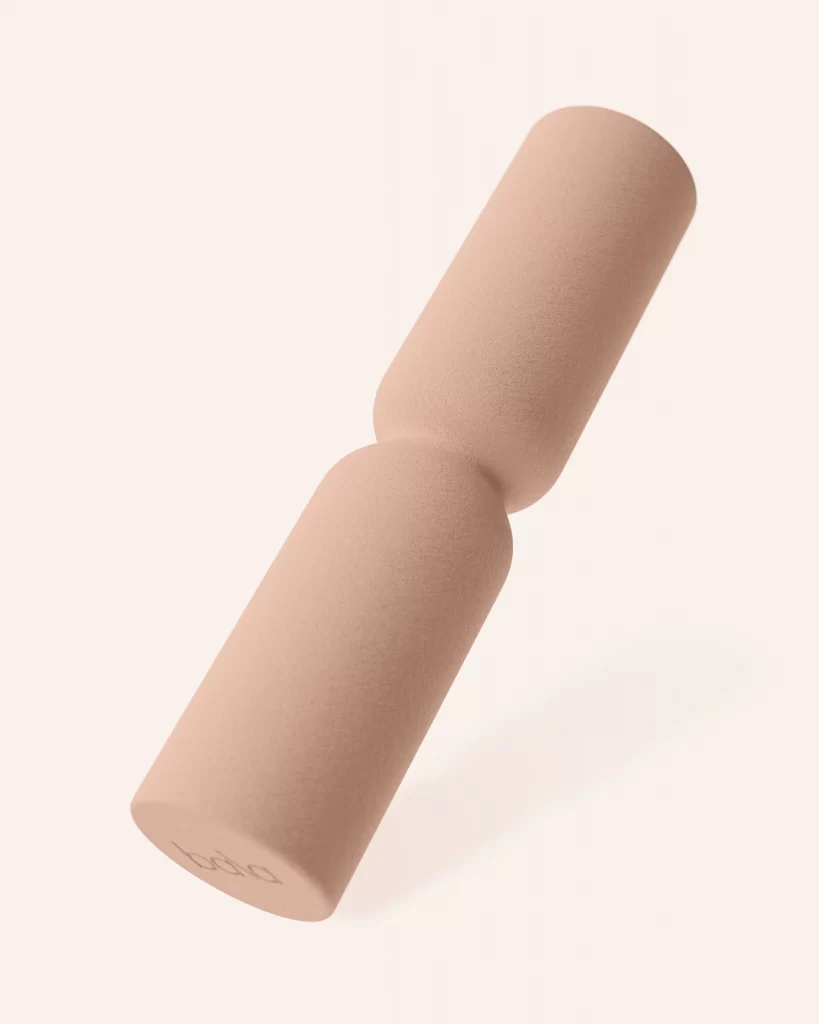 Best used for: Recovery
The Hourglass Roller from Bala is just like any other foam roller you can pick up at your local Walmart or Dick's Sporting Goods. However, in traditional Bala fashion, the brand made the shape look like an hourglass (I guess for aesthetic reasons?). Still, reviewers seem to like it and think it is made durably.
Bala Pilates Ball
Best used for: Pilates or barre
For $29, this non-weighted ball from Bala is actually reasonably priced (in my opinion). A Pilates ball (such as this one) can be used during a barre class, Pilates workout, or even for rehabilitation purposes. Plus, you'll get the same aesthetic-looking colorways you'd normally get from the other Bala-branded workout equipment.
Bala Bands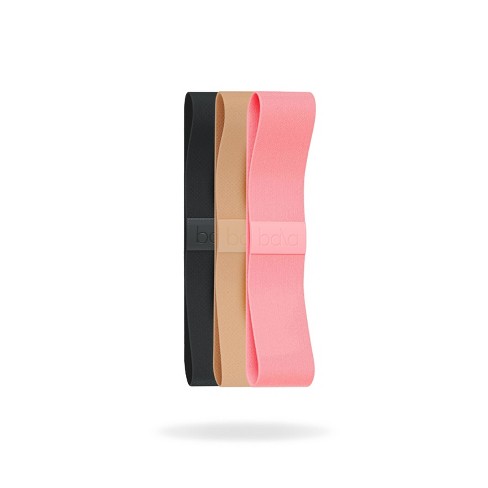 Best used for: Booty-burning exercises
The Bala Bands come in a set of three and are constructed from a "woven material", per the Bala website. This set clocks in at $35 and is more akin to loop bands than a lengthy resistance band (like the Rogue Monster Bands). I can see these being useful for a variety of lower-body or glute-focused exercises.
The Jump Rope
Best used for: Double-unders
Certified personal trainer and GGR Editor Nicole Davis actually owns this weighted jump rope from Bala and has her own thoughts to share.
"I like that the handles are weighted over the rope—it feels more doable (i.e. I could actually get a few DU's with this one, but didn't come close with the other weighted rope I tried)," Nicole explains. "I also love how it looks and the easy adjustment system. My wrists have been sore the day or two after using this for even 10 minutes, which is a testament to the weight."
The only thing she isn't crazy about? The $55 price tag.
Balacize Interactive Programming
Most trendy fitness companies have interactive programming, and Bala is no exception. The brand currently has a platform, Balacize, that works in tandem with all Bala products. As of November 2023, it is free to use, provided you sign up for an account. However, there have been unfounded rumblings about Balacize switching to a paid subscription service, but these haven't been confirmed.
After you've signed up for an account, you'll be able to select different classes based on the equipment you own and the type of workout you're interested in. Choose between categories like Sculpt, Sweat, Flow, and Unwind, or pick a workout based on one of Bala's curated, playlist-based classes. Each of the videos on the Balacize platform are around 10 minutes, so Bala encourages users to stack classes for a more intense workout. 
I personally thought the classes were well-done, and taught by instructors from all walks of life. Bala definitely has embraced inclusivity, and it shows in who they've hired to teach and the way they speak about exercise throughout the classes.
Although these aren't necessarily classes I would do for an intense workout, they do make working out feel more approachable for the average person. This could be a great option for a beginner or anyone who wants a slightly slower-paced workout.
Ordering and Assembling the Bala Bangles
The Bala Bangles are currently cheapest on Amazon, which is where I'd recommend purchasing them. The ordering process is pretty standard––just choose your preferred color and weight and click 'Buy Now'. From there, you'll be able to input your standard credit card information. Oh, and did I mention Amazon offers free shipping and free returns on this item? Win-win!
Since the Bala Bangles are under $100, there are not any financing options available through Amazon. You also won't have to worry about any complicated assembly––these come ready-to-use straight out of the package.
Customer Reviews
Bala Bangles are sold on the Bala website and a variety of other retailers. With over 550 product reviews on Amazon, the Bala Bangles have an average rating of 4.5 out of 5 stars.
Happy customers reported enjoying the comfortable fit, the colors available, and ease of use.
"I saw these, fell in love with the color selection, and decided to give them a shot," reviewer Ashley explained. "They're one of my favorite purchases to date, because I use these ALL THE TIME. When I'm cleaning, organizing, or doing little chores around the house, I slip these on for subtle, extra resistance, and when I'm doing bodyweight workouts, I have them on."
Less thrilled patrons explained they questioned the overall durability and price point of the Bala Bangles.
"I love the color of these and that's why I paid extra," customer Syoma said. "Other than that, these are not any more special than other brands with similar products. For $52, I did not expect random strings to be sticking out of the fabric material between the weights."
Final Verdict of Our Bala Bangles Review
The wearable Bala Bangles may be a great option for you if you're a beginner, into pilates, or need weights that you don't have to grip for accessibility reasons. However, if you're a really well-conditioned person, you won't see a ton of benefit from these since they are only one to two pounds.
Bala Bangles Rating
Bala Bangles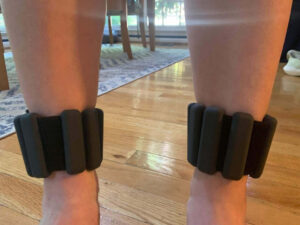 Want to know if the hottest ankle weights of the year are worth your time and money? We've dove head-first into the details with this Bala review.
Product Currency: $
Product In-Stock: InStock
Bala Bangles FAQs
Is the Bala Bar worth it?
Although I haven't tried the Bala Bars myself, I can deduce that they are only worth it for people who aren't looking to gain serious muscle mass. These bars currently only come in three-pound increments, so you won't be able to do much more than add a little extra resistance to your regular exercise regimen.
For the price, I'm not sure they're worth it to me. However, everyone has different wants and needs and they may line up perfectly with yours.
Are Bala weights effective?
This depends entirely on your current fitness level, how often you plan to use them, and what you quantify as effective. If you're expecting to get ripped from using Bala Bangles, it isn't going to happen (they are one and two pounds, after all). However, if you're someone just looking for a little extra resistance during your usual Barre or Pilates workout, they'll absolutely fit the bill.
Can I use one-pound Bala Bangles for lunges?
Yes, you can use Bala Bangles as a way to add extra weight to a bodyweight movement (like a lunge). If you're just starting out, this can be a great way to introduce yourself to resistance training.