We test and review fitness products based on an independent, multi-point methodology. If you use our links to purchase something, we may earn a commission. Read our disclosures.
If you're running a 5K road race for the first time, you might understandably have questions. For example, which running shoes should you wear, and how do you fuel for race day? You may also hear "5K" and have no idea how long that actually is. (One kilometer is 0.62 miles, and a 5K is roughly 3.1 miles. While that is no ultramarathon, competing in a 5K run is still considered long-distance running.)
Quite often, people ask what their race time should be.
As a certified personal trainer who has run full marathons, half marathons, and more 5K races than I can count, I can give you a good picture of what to expect as well as give you some key running tips for the big day.
Average Time and Pace for a 5K
Knowing how to run a race at your pace is key to crossing the finish line. There are a number of factors that determine your pacing, including your fitness level and even your age group.
If you look at average times for experienced runners who perform well, you might feel a little in over your head. According to Meteor Run, the average female 5K race winner finishes in 19:12, and the average male winner finishes around 16:52. The current Olympic world record for the 5000-meter race is an astonishing 12:35.36 for men and 14:06.62 for women.
If this is your first go, don't worry about what advanced runners can do.
Meteor Run estimates that the average female 5K runner crosses the finish line at around 34:32 (around an 11-minute mile running pace) and the average male will finish around 29:09 (around a 9:30-minute mile running pace).
Find Your Pace
If running a 5K seems daunting, trust me I get it. There are a number of options for how to tackle this 3.1-mile run. If it's your first time toeing the starting line, you might choose to run/walk the event. If you're a seasoned runner who has a good idea of your race pace, you might wear a smartwatch that will report your current and average running rate so you stay on track.
The chart below details average mile pace and projected finish times.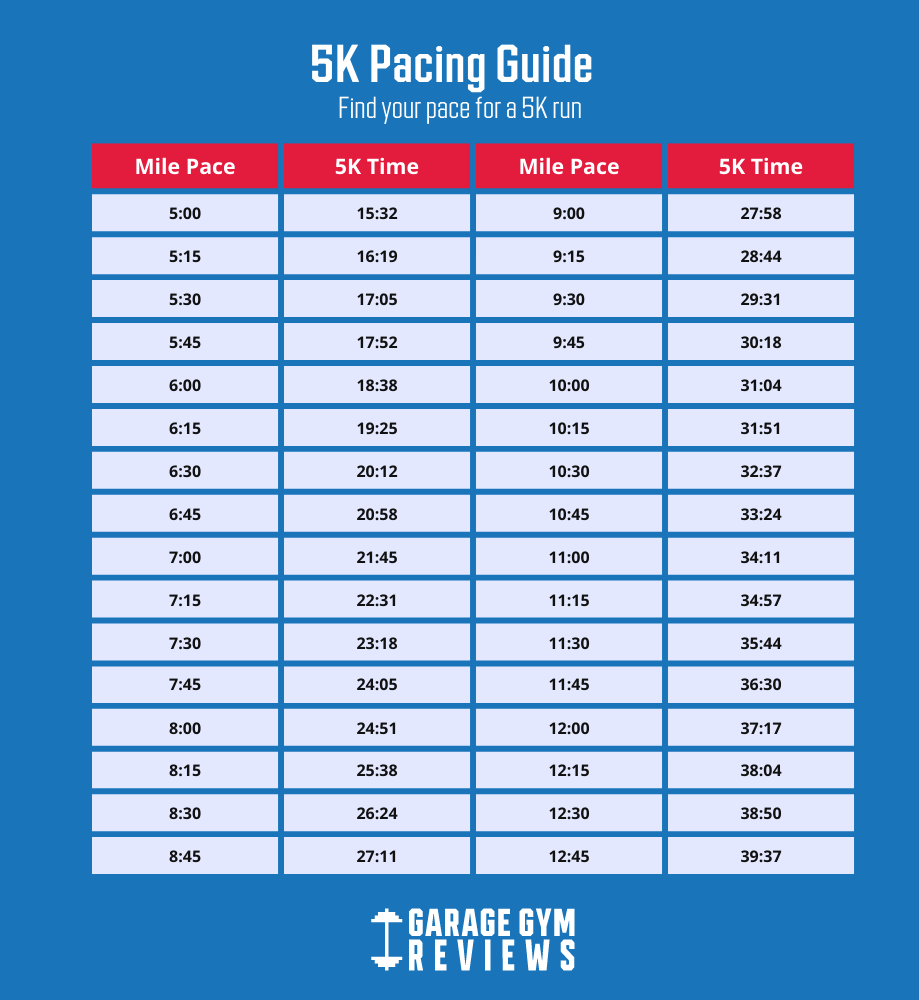 | Mile Pace | 5K Time | Mile Pace | 5K Time |
| --- | --- | --- | --- |
| 5:00 | 15:32 | 9:00 | 27:58 |
| 5:15 | 16:19 | 9:15 | 28:44 |
| 5:30 | 17:05 | 9:30 | 29:31 |
| 5:45 | 17:52 | 9:45 | 30:18 |
| 6:00 | 18:38 | 10:00 | 31:04 |
| 6:15 | 19:25 | 10:15 | 31:51 |
| 6:30 | 20:12 | 10:30 | 32:37 |
| 6:45 | 20:58 | 10:45 | 33:24 |
| 7:00 | 21:45 | 11:00 | 34:11 |
| 7:15 | 22:31 | 11:15 | 34:57 |
| 7:30 | 23:18 | 11:30 | 35:44 |
| 7:45 | 24:05 | 11:45 | 36:30 |
| 8:00 | 24:51 | 12:00 | 37:17 |
| 8:15 | 25:38 | 12:15 | 38:04 |
| 8:30 | 26:24 | 12:30 | 38:50 |
| 8:45 | 27:11 | 12:45 | 39:37 |
How to Prepare for a 5K
There are countless training programs out there. If you are just getting into running and this will be your first race, you might consider following a structured regimen for beginners like a couch to 5K training plan.
In addition to finding the right structure, here are a few other ways to prep for the big day:
Get the right running shoes! If you go to a running-specific store, professionals can watch your gait and fit you with the right pair. (check out some of the best treadmill running shoes here).
Warm up and cool down after each workout. This will help your body prepare and recover adequately.
Stay hydrated, especially if you are training or competing in warmer weather. Dehydration leads to muscle cramps, which could lead to poor performance.
Eat a healthy diet. This looks different for everyone, but unhealthy foods are associated with inflammation and other conditions that could affect how you feel while you train.
5 Tips to Run a 5K Faster
If you want to improve your finish time, here are a few tips to help you elevate your running speed:
1. Set Goals
Set an attainable goal and hold yourself accountable. Goal-setting creates a growth mindset. If improving your running time is a goal, write it down.
One thing I love about running is that it involves math. If you want to run a 30-minute 5K, you better be ready to run 10-(ish)-minute miles. You can practice running that pace over shorter distances, like doing 5-minute half-mile repeats.
Set a goal, break it down, get it done.
2. Learn Good Running Form
Do you know how to run? Sure, you can put one foot in front of the other, but there are actually drills that teach you proper running form. This increases your efficiency as a runner and can even minimize the risk of injury.
3. Incorporate Speed Work
If you want to run faster, you're going to have to run faster. That sounds repetitive, I know, but training at higher speeds for shorter distances will help you run longer distances faster. Incorporating interval training and sprints into your routine will increase your aerobic capacity, which will translate to a faster 5K.
4. Find a Running Coach
If you can afford it, using a running coach means getting programming and motivation from someone who knows your level of fitness. I recommend customized programming for just about any athletic endeavor because it accounts for your environment, training schedule, strengths, and weaknesses.
5. Prioritize Health Outside Running
If you are really serious about dropping time, make sure you take care of your body. Warm up, cool down, stretch! Fuel your body with healthy carbohydrates, proteins, and fats. Do strength training a few times a week. Cross-training is a key component of a solid running program because it keeps your muscles and joints healthy.
Running Pace Calculator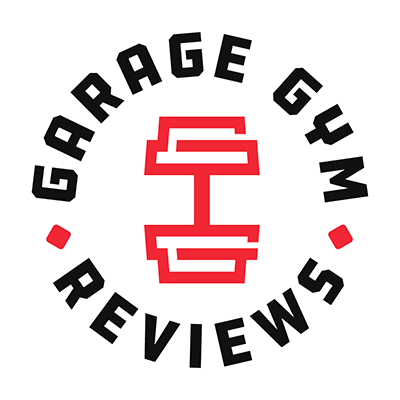 Calculate Your Running Pace
Enter your stats in any 2 of the fields below to calculate the third.
FAQs About How Long Is a 5K Run
What is the average time for a 5K running?
According to Meteor Run, the average time for a woman is 34:32 (around an 11-minute mile running pace) and 29:09 (around a 9:30-minute mile running pace) for men.
What is a good 5K time for a beginner?
A great goal for a beginner runner is to cross the finish line! As long as you are moving the whole time, any time is a solid time. However, many beginners benchmark a 30-minute 5K (which is right around a 10-minute mile).
Is it OK to run 5K every day?
If you are training for a half marathon or you are an experienced distance runner, it is still important to make sure that you are taking rest days. While it is safe to run a 5K most days, make sure you are listening to your body and resting as needed.
How many calories does a 5K burn?
This will vary depending on your body weight and running pace, among other factors. According to Harvard Health, a 155-pound person running a 10-minute mile for 30 minutes (or 3 miles) burns 360 calories.