We test and review fitness products based on an independent, multi-point methodology. If you use our links to purchase something, we may earn a commission. Read our disclosures.
When it comes to tech, there's a natural progression: Something cool is invented, but it's big and bulky. Over time, that cool thing gets smaller and smaller. Take cell phones and TVs as examples. Long gone are the days of boxy televisions and cell phones in briefcases.
Long gone, too, are the days of needing an entire garage to accommodate a home gym. Smart home gyms have entered the picture and have drastically reduced the amount of space required for a full-body workout setup. With devices like the MIRROR and Tonal, you'll only be missing a few square feet of wall space.
Tempo has taken things one step further with the bite-sized Tempo Move: Not only is this unit super small, it's also far more affordable than its full-sized counterpart and other smart gym setups. In my Tempo Move review, I cover everything there is to know about the tiniest smart home gym ever (thus far).
Why You Should Trust Us
I've tested nearly all of the smart home gym systems available on the current market, as has Coop—and we've had some pretty awesome banter about it, like in our Tonal vs. Tempo debate. Together, Coop and I unboxed the Tempo Move and took it through a couple workouts to see how it stacks up to other smart home gyms.
RELATED: Tonal review
Tempo Move
Tempo Move
The Tempo Move is a very affordable younger sister to the Tempo Studio. Access a lot of benefits you get with Tempo Studio:AI-powered form correction Access to thousands of classes Some weights includesIn order to use Move, you need to have an iPhone XR (or later version) as well as a TV.
A Quick Look at the Tempo Move
Tempo Move is the little sibling to Tempo Studio, which is one of my favorite smart workout mirrors. Because of my affinity for the Studio, I was over the moon to try out the Move.
The Tempo Move utilizes the same technology as the Tempo Studio, but there's one major difference:
Instead of capturing your movement on a built-in camera and displaying it on a built-in 1080 HD touchscreen, the Move connects to your iPhone and uses your phone camera to capture movement, then displaying it on an HDMI-connected display screen.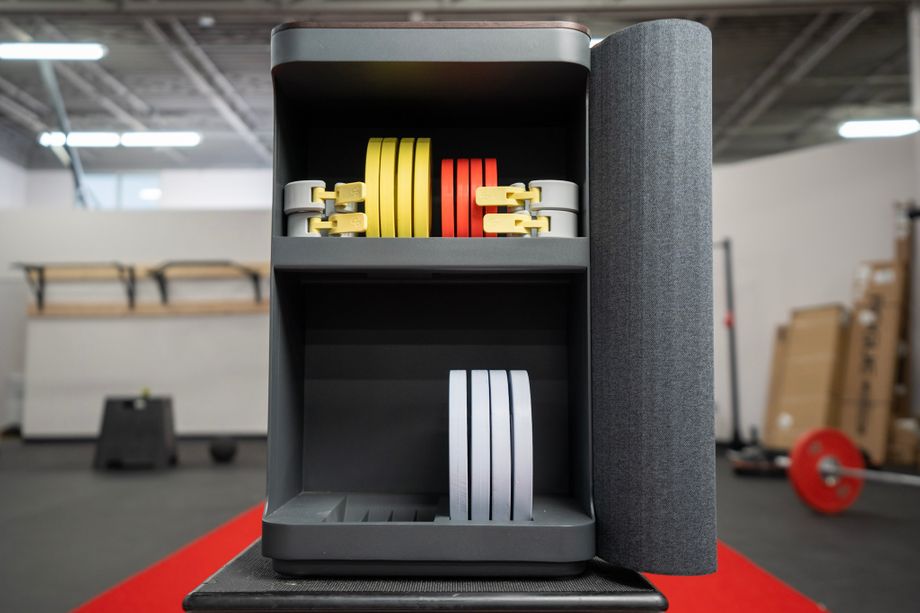 My Tips:
Make sure your space will allow you to place the Tempo Move close enough to reach your TV's HDMI port.
Tempo Move requires a monthly membership to access workouts, so factor that cost ($39 per month) into your budget.
My Favorite Things:
Extremely compact but functional
Works with a phone and TV you probably already have
Offers the same great tech as Tempo Studio
Very affordable compared to other smart home gyms
My Callouts:
Weight-tracking feature didn't work properly during testing
Doesn't come with a very expansive weight set
Not yet compatible with all Tempo weights and products
Not compatible with Android phones
Is the Tempo Move Worth It?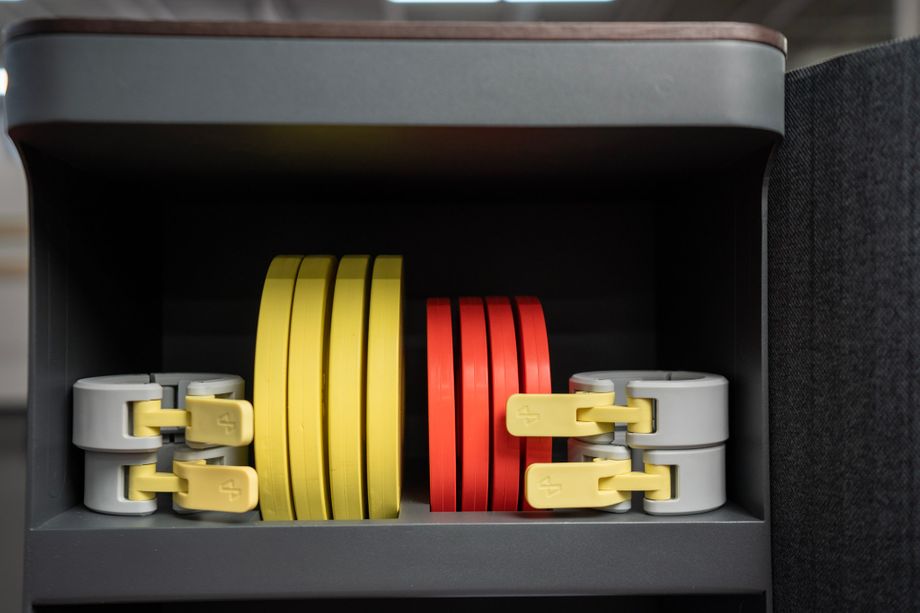 As always, whether or not a product is worth it depends on your definition of "worth it." I believe the Tempo Move will prove worthy of the cost for many at-home exercisers because of the convenience.
If you already have an iPhone and a TV, and can shell out $500, you can get an unlimited lifetime of at-home personal training (plus the $39/month)
(Pssst: Get the best Tempo discount codes.)
Great for:
People looking for an affordable smart home gym
Home gym owners who are tight on space
Trainees who want virtual personal training
Not recommended for:
People who enjoy powerlifting, CrossFit, or Olympic weightlifting (the Tempo setup isn't suited to these disciplines)
People who have the space and money for Tempo Studio (it's more versatile and has more storage space)
Tempo Move Specs
| | |
| --- | --- |
| Dimensions | 22" H x 13.5" W x 13.5" D |
| Weight | 40 lbs |
| Frame | Aluminum, fabric cover |
| Display | TV or other HDMI display |
| Computer | Tempo Core |
| Speakers | No |
| Motion sensor | iPhone camera |
| Installation | Freestanding |
| Internet | 2.4 GHz or 5GHz WiFi |
| Heart Rate Monitor | Yes |
| Connectivity | Bluetooth, HDMI |
| Warranty | Core and Cabinet: 1 year; Dumbbells, Collars, Weight Plates: 3 years |
Using the Tempo Move
Overall, I enjoyed using the Tempo Move—I knew I would going into this review. I love the Tempo Studio and the Move uses similar technology to create the same experience in a smaller package.
Types of Workouts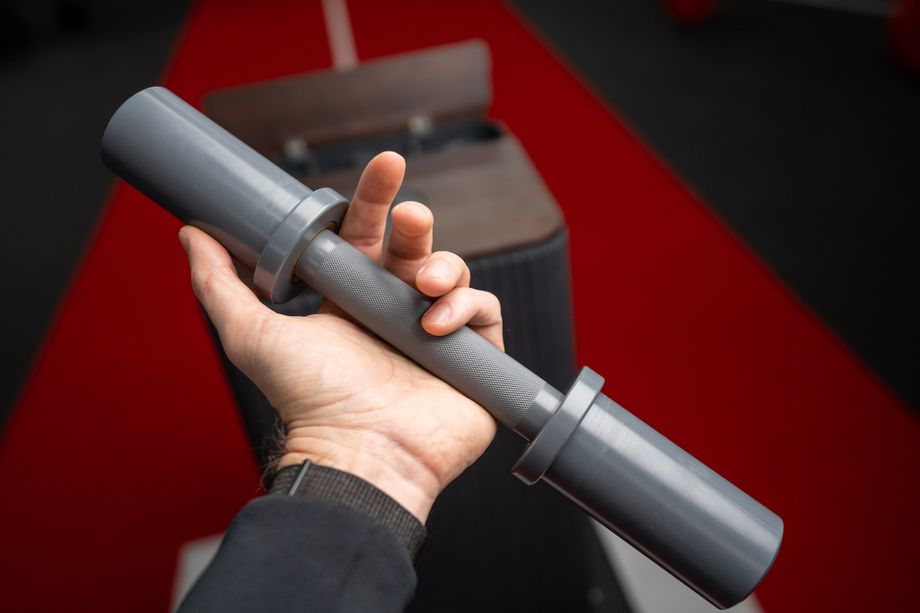 Tempo Move operates on the same membership platform as Tempo Studio, so all of the workouts are the same. Types of on-demand and live workout classes include:
Strength training
Bodyweight resistance training
High-intensity interval training (HIIT)
Bootcamp
Low-impact exercise
Core
Cardio
Yoga
Boxing
Mobility
Prenatal
For every home workout, an instructor leads you through a warm-up, workout, and cool-down while providing motivational cueing throughout.
Personal Training
Tempo Move functions as a quasi-personal trainer just like the Tempo Studio does.
It provides the same personal training features that Tempo Studio does, with the difference being how the movement is captured and displayed. With Tempo Move, your iPhone captures movement and sends information to the Tempo Core, a small device that communicates between your phone and the HDMI display.
On-screen, you still get all the same perks: real-time feedback and technique corrections, as well as weight and rep tracking.
The rep tracking is very dependable, as are the technique corrections, but I ran into some issues with weight tracking. When using the Move, it incorrectly estimated the weight I was using. This isn't a huge deal, but can become a problem if you're relying on the Tempo Move to log your weights so you can continue to progress.
Equipment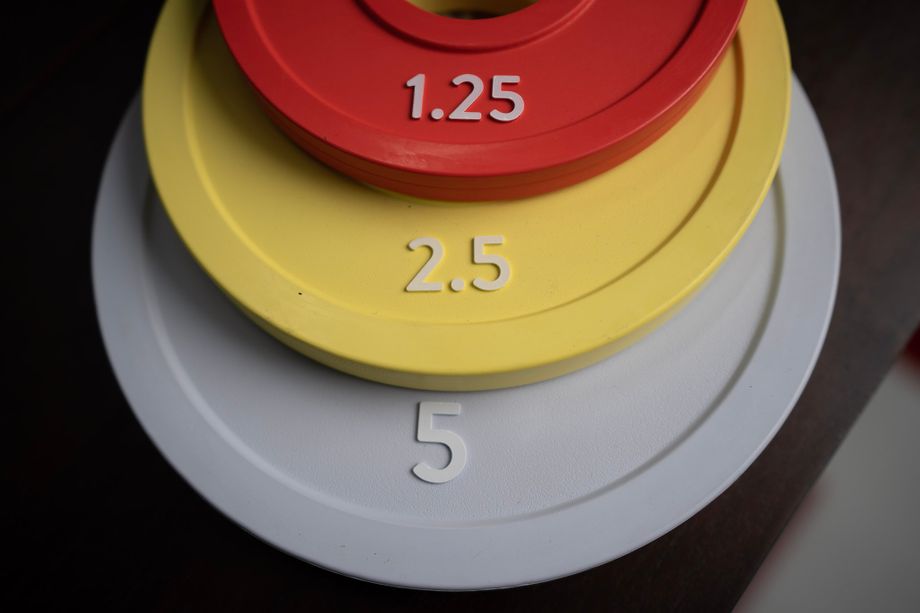 Tempo Move comes with limited fitness equipment:
Two 7.5-lb adjustable dumbbell handles
Four weight collars
Four 1.25-lb weight plates
Four 2.5-lb weight plates
Four 5-lb weight plates
All of this fits neatly into the storage cabinet.
You can always buy more equipment if this package doesn't fulfill your needs: Tempo has a full range of gym equipment to use with the Move or Studio, including Olympic plates, 25-pound barbells, an adjustable kettlebell system, a folding weight bench, and folding squat rack.
I do want to point out that as of this writing, Tempo Move does not support any Tempo equipment other than the dumbbell handles and change plates. What I mean by this is that the Tempo 3D Vision (aka rep-tracking technology) can't pick up on the other items yet. Based on the Tempo website, it seems this is something the company is working on.
Alternatively, you could use home gym equipment you already own, but the Tempo 3D Vision technology might not track your movement accurately. Tempo-branded equipment (Tempo calls them "smart weights") is designed so that the time-of-flight sensors can easily pick up movement and track reps, form, and weight.
I don't want to discourage people from using equipment they already own, though, because the Tempo Move seemed to have some issues tracking even when using the plates that came with the device. During my workouts with the Move, the rep tracking and form feedback were great, but the device failed to accurately calculate the weight I was using.
Another thing I want to point out: As much as I love the concept of Tempo, it's not free of hassles. Loadable dumbbells become very cumbersome very quickly when you're trying to complete a fast-paced workout but keep having to switch weight.
Audio and Visual
The audio and visual quality you experience when using the Tempo Move is entirely—as in 100%—dependent on your display screen. Unlike the Tempo Studio, which has a built-in 1080-pixel HD display and 60-watt stereo Bluetooth-enabled speakers, the Move relies on your external display. For most people, this will probably be the TV they already own, although any HDMI display connection will work.
Footprint and Portability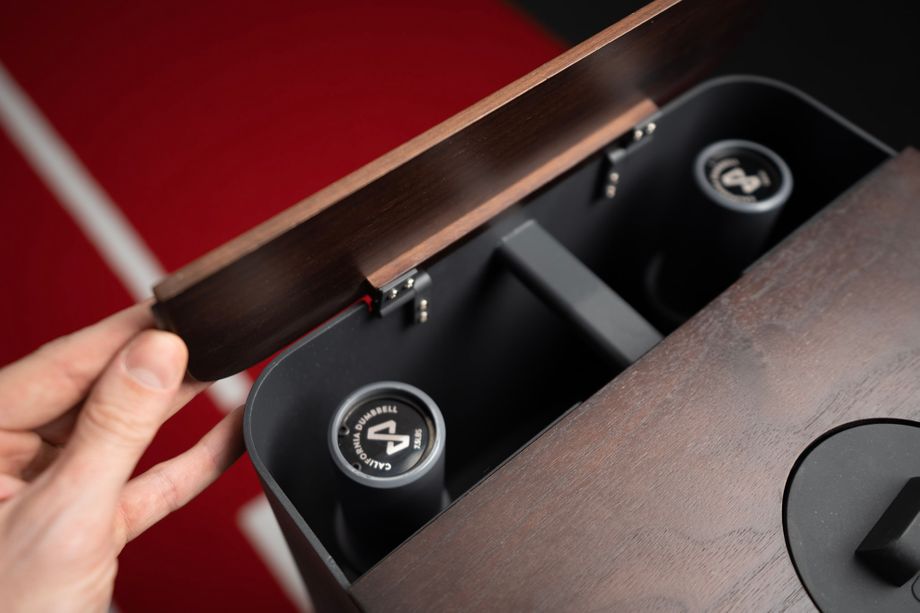 Here's where Tempo Move really shines. It's compact, taking up less than two square feet of floor space and neatly housing dumbbells, weight plates, and collars inside. Obviously, if you buy more equipment to go with your Move, you'll need more space. But as-is, the Tempo Move is the tiniest smart home gym on the market, so it'll fit easily into your living room or any other space.
The full Tempo Move dimensions are:
Length: 24 in
Width: 18 in
Depth: 18 in
Weight: 40 lbs (without accessories and weight plates)
You do, however, still need a 6-foot-by-6-foot workout space for 3D Tempo Vision to capture your movement.
Construction and Durability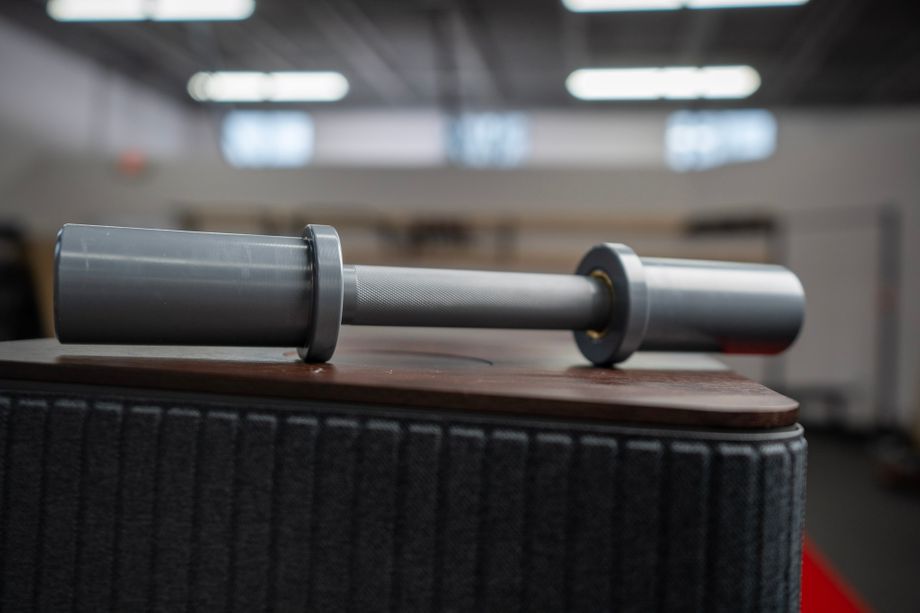 The Tempo Move cabinet is made of the same high-tensile aluminum that the Tempo Studio A-frame cabinet is constructed of, so I have faith it'll hold up for a long time.
However, I have some concerns about the fabric front flap with magnetic closure. With repeated and frequent use, I could see the fabric fraying or pilling over time. I don't think this is a dealbreaker, but it is something to be aware of.
The equipment that comes with the Tempo Move is the same type that comes with the Studio. You'll get nice urethane-coated change plates and steel dumbbell handles with a Cerakote finish.
Tempo fitness equipment might not hold up in a non-climate-controlled environment like equipment from other brands, but it's not meant to be used outside, so it should prove durable for its intended use.
Tempo Move. vs. Tempo Studio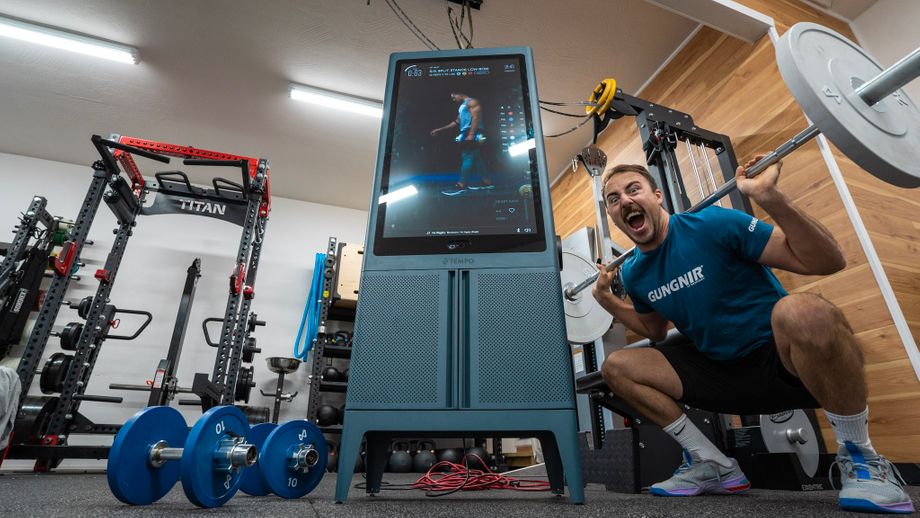 Tempo Move and Tempo Studio have the same function: They provide aspects of personal training for people who want to work out at home. The live classes and on-demand classes are the same across the two products. Both require a monthly subscription, but you can't use the same membership for both devices. I'm not sure when or if Tempo will change this.
Anyway, the main differences lie in the size of the units and that Tempo Studio is an all-in-one unit, while Tempo Move requires use of an iPhone and a TV or other HDMI-connected screen. There's one other important callout I want to make: Tempo Move is only available (for now) to people who own Apple phones—specifically the XS/XR or higher.
Read my full Tempo Studio review for more details on the Studio.
Customer Experience
Tempo has a robust support section of the website, so you may not even need to contact customer support if your question is answered there. If you do need personal support, Tempo's team is pretty quick. You can call or chat for 24/7 service, or you can email for a response within 24 hours.
The warranty on the Tempo Move includes one year of coverage for workmanship and defects on the Core computer component as well as the cabinet. The equipment and accessories are covered by a three-year limited warranty.
Unboxing and Assembling the Tempo Move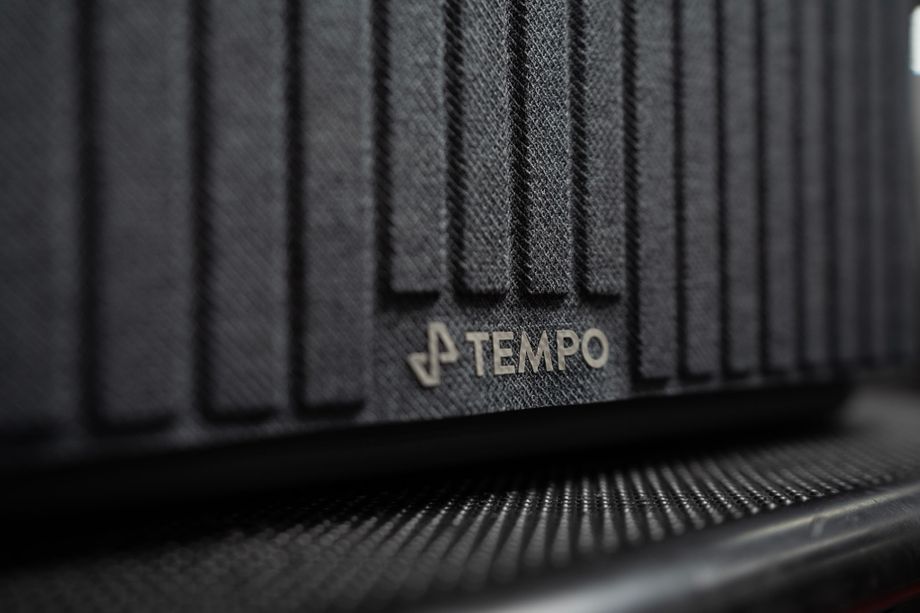 Coop and I unboxed the Tempo Move together and it was pretty uneventful—just your typical box-opening experience. Everything inside was intact and there were no scuffs or other marks on equipment. Tempo does a great job of packaging their products to ensure they arrive untouched.
There's not much to assemble: The cabinet is already put together, and all you have to do is remove some protective plastic film and styrofoam. Then, you can load the weight plates and such into the cabinet. Use the provided phone docking station and HDMI cable to connect your Move to your display device.
We did run into some technical issues with setup, though. Coop and I both have Tempo memberships, but neither would work on the Tempo Move. When we hooked everything up, the app was only showing us in-app workouts, rather than the full library. We got in touch with Tempo support and found out that a login created with a Tempo Studio will not work with a Tempo Move.
So, if for some reason you find yourself with both products, you will need to pay for two memberships. I personally think Tempo should do away with this model and allow people to log in on a Studio and a Move with the same login.
Customer Reviews
Tempo generally has glowing customer reviews. Because the Move is a newer product (released in late 2021), there aren't a ton of customer reviews on it yet.
Of the few I've seen, they're all positive, praising the size and convenience of the product. Other in-depth Tempo Move reviews I've read online generally posit the Move as a good choice for people looking to buy an entry-level smart home gym.
Final Verdict of Our Tempo Move Review
The Tempo Move is a fantastic smart home gym system for people who are short on space and/or don't want to spend four figures on a setup.
Tempo Move retails for about $500, which by far makes it the least expensive smart home gym trainer system available.
You need an iPhone XS/XR or higher, as well as a TV or other HDMI display.
It's easily the best smart home fitness system for people with very limited space or a tight budget.
Full Rating
Tempo Move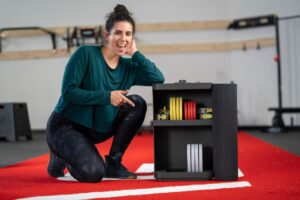 The Tempo Move is a bite-sized smart home gym that can fit in any space. It provides all of the same personal training functions, such as rep tracking, technique corrections, and weight calculation, as its big sibling Tempo Studio--but it costs a quarter of the price.
Product Currency: $
Product Price: 495
Product In-Stock: InStock
Tempo Move FAQs
I answer some common questions about Tempo here:
Is Tempo a good workout? 
Tempo has tons of live workouts classes and on-demand workouts in a variety of categories, so you're sure to find something that works for you and helps you reach your fitness goals. Just like with any other workout equipment, you'll have the best results with Tempo if you use it consistently. 
How do you set up a Tempo Move? 
The Tempo Move requires very little setup. The cabinet comes pre-assembled, so all you have to do is unbox the equipment and store it in the cabinet. Then, you connect your iPhone to the Tempo Core with the included lightning cable, and connect the Tempo Move to your TV by plugging in the HDMI and USB cables. 
Does Tempo Move have yoga? 
Yes, Tempo Move has a wide selection of yoga classes, including pre- and post-natal classes. Tempo also has a range of mobility and flexibility-focused classes. 
Can you use your own weights with Tempo?
You can use your own weights with Tempo Move or Tempo Studio, but the 3D Tempo Vision sensors may not accurately track your reps, form, or weight. 
Can you buy Tempo on Amazon? 
No, Tempo products are not available on Amazon. The Tempo Move and Tempo Studio are only available for purchase on tempo.fit.