We review free products that we receive and participate in affiliate programs, where we may be compensated for items purchased through links from our site.
See our disclosures page for more information.
The Rogue US MIL Spec Crumb Bumper Plateswere designed initially for the ACFT Army Fitness Test and have since been offered to the public. I've been using a set in my garage gym for the past two months both inside and outside for squats, clean and jerks, snatches, deadlifts, and more and they still look like new. Although crumb rubber bumpers have their quirks, these are among the best available.
Rogue Crumb Bumpers Review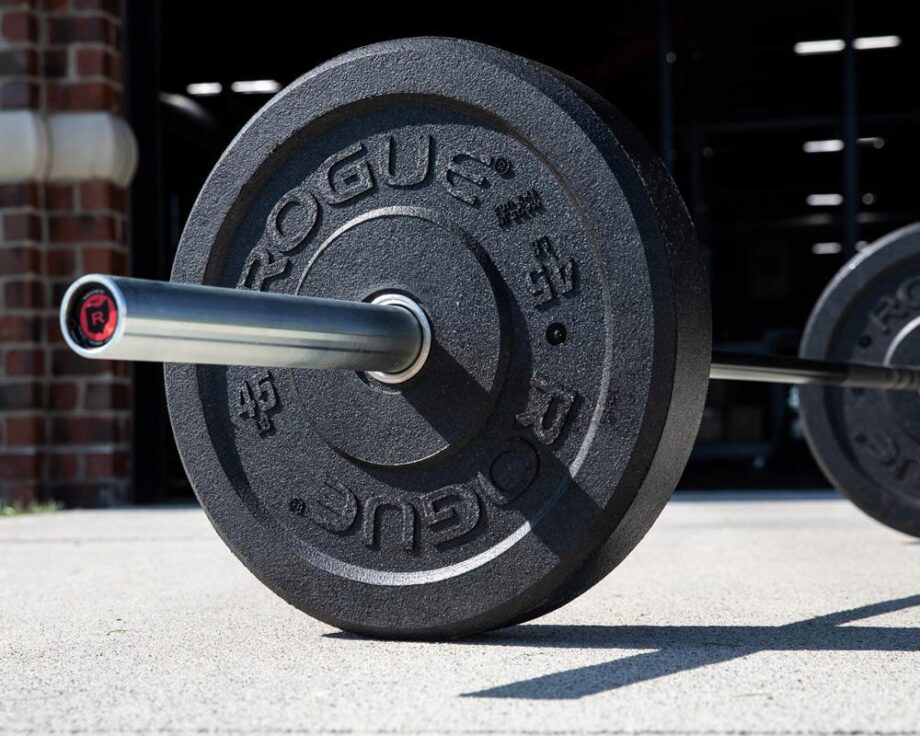 Rogue US MIL Spec Crumb Bumper Plates
The Rogue Fitness US MIL Spec Bumpers are Made in America from recycled crumb rubber, giving them superior durability for all-condition indoor/outdoor training with little to no change in the plates' texture and appearance over time. All weight increments measure the same 450mm (17.716") in total diameter—the same as standard competition plates—and they're officially approved for use in the new U.S. Army Combat Fitness Test. The 50mm stainless steel insert in this design is recessed inward to prevent hub-to-hub collisions when multiple plates are loaded on a bar. This not only protects the stability of the insert, but prolongs the overall life of each plate. US MIL Spec Bumpers have an all-black finish with embossed Rogue branding and weight indications. The shore A durometer rating is approx. 80 and the weight tolerance is +/- 2% of the indicated measurement.
The most notable crumb rubber bumper plate in existence is the Hi-Temp Bumper Plate. We've used and reviewed these many times over the years and really only love one thing about them–their durability. The US MIL Spec Crumb Bumper Plates from Rogue Fitness is essentially an upgraded version of Hi-Temps. They have a more traditional outside diameter at 450MM making them work well with other plates on an Olympic barbell or powerlifting barbell while being just as durable as any other recycled crumb rubber bumper plate.
Should You Add the Rogue MIL Spec Crumb Bumpers to your Home Gym?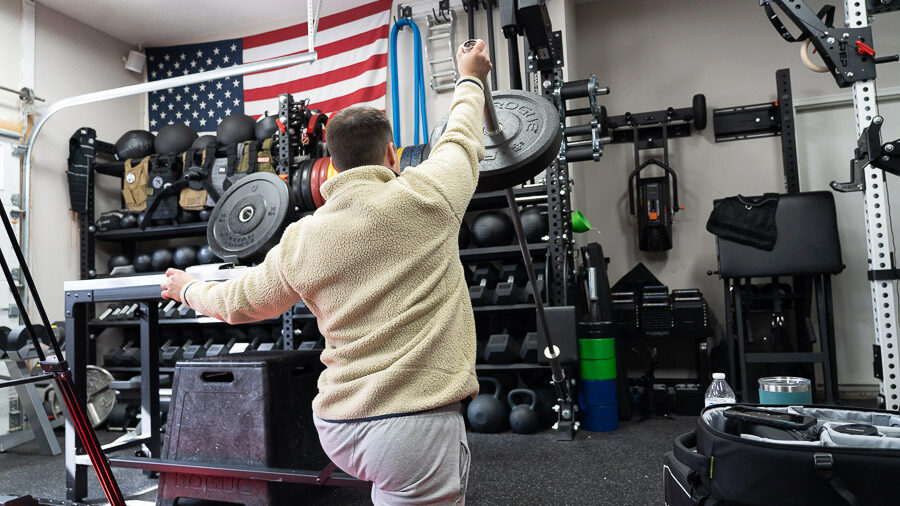 Rogue Fitness sells many different varieties of bumper plates…and that's one company. Compound that with the hundreds of other companies selling bumpers and you can have paralysis deciding which to choose. So, before we get too far into the review, I want to highlight who I think the US MIL Spec Crumb Bumper Plates are for.
You can see all of our recommendations in our guide on thebest bumper plateshere.
Who I recommend the Rogue MIL Spec Crumb Bumper Plates for
Those training in a garage gym that likes to also lift outside when the weather is nice will like the durability of the MIL Spec Crumb Bumpers.
If you have multiple bumper plate styles and want to use them on the same bar when going for a max lift or just in regular training, you'll appreciate the consistent dimensions.
Many home gym owners train early in the morning and on concrete floors. With crumb bumpers, they're often quieter and don't require a platform as they're difficult to scuff up.
Who I don't recommend the Rogue MIL Spec Crumb Bumper Plates for
If you plan on deadlifting or squatting more than 405 LB and want to use bumper plates to do so, the MIL Spec Crumb Bumpers will be too wide to accommodate more weight on the bar sleeve. If you are into squatting see my take on the best squat racks out there.
Due to the width of the plates, additional whip can be introduced to the bar which can be a negative for heavy squats and bench press reps.
There are no colors used on the MIL Spec Crumb Bumper Plates which make them more difficult to identify the weight increments.
What Are the Rogue MIL Spec Crumb Bumper Plates Made of?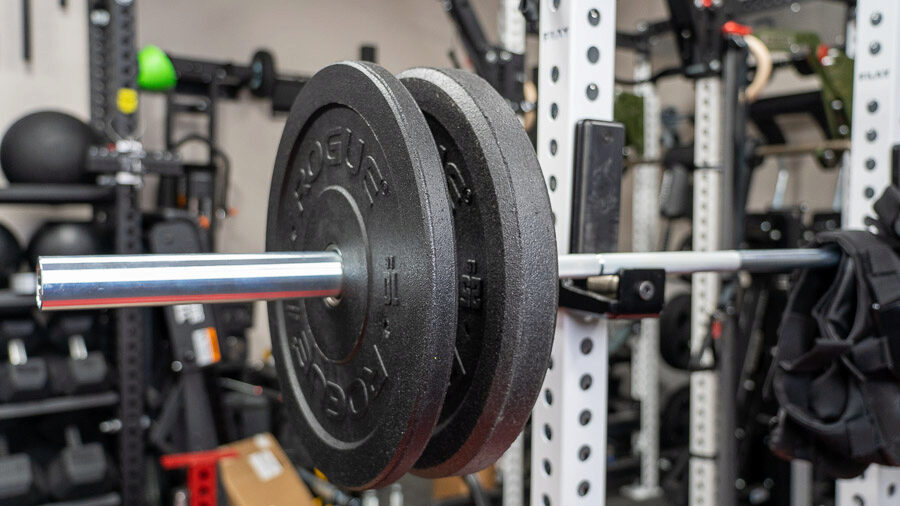 The US MIL Spec Crumb Bumper Plates from Rogue Fitness are made of recycled tire rubber. Yes, the same tires that are on your car are what make up these and practically all other crumb rubber bumper plates.
The process to create crumb bumper plates requires used tires to be ground up to a rather fine material, combined with epoxy, and then poured into a heated pressure mold. After some time, out pops a beautiful crumb rubber bumper plate with some extra material that is then trimmed down and packaged to your home gym to take years of abuse.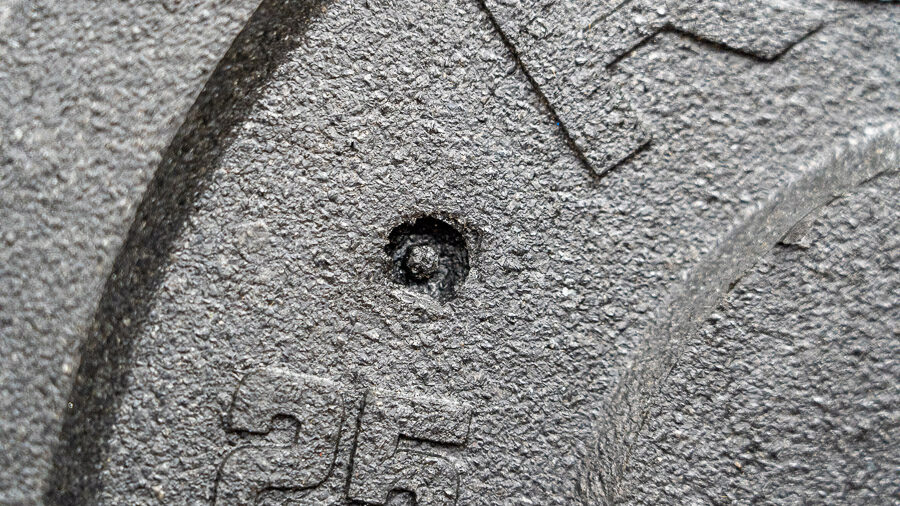 The MIL Spec Crumb Bumpers from Rogue are a bit different than Hi-Temps and other popular recycled rubber plates. The main difference is that they're made to the requested specifications of the US Army who implemented new fitness tests including a trap bar deadlift that utilizes crumb bumper plates. In order to win the contract, Rogue Fitness redesigned the Crumb Bumper Plates with the help of Hi-Temp (I would assume as they're both made in Alabama) to be within the proper guidelines.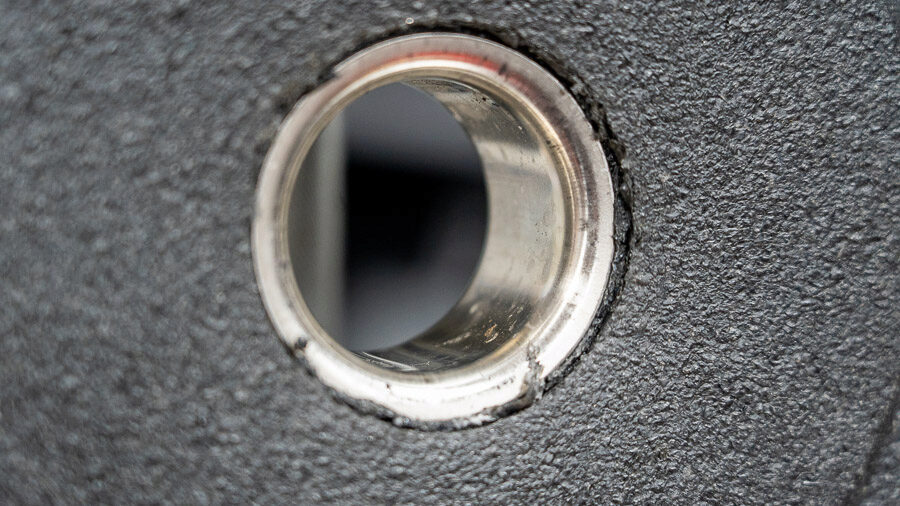 The only other material that makes up the MIL Spec Crumb Bumper is the stainless steel insert that is recessed to prevent metal-to-metal contact when multiple plates are on the barbell (a very small, yet smart detail.) Stainless steel is used because it resists corrosion the best as we've seen with barbells over the years.
Using the Rogue MIL Spec Crumb Bumper Plates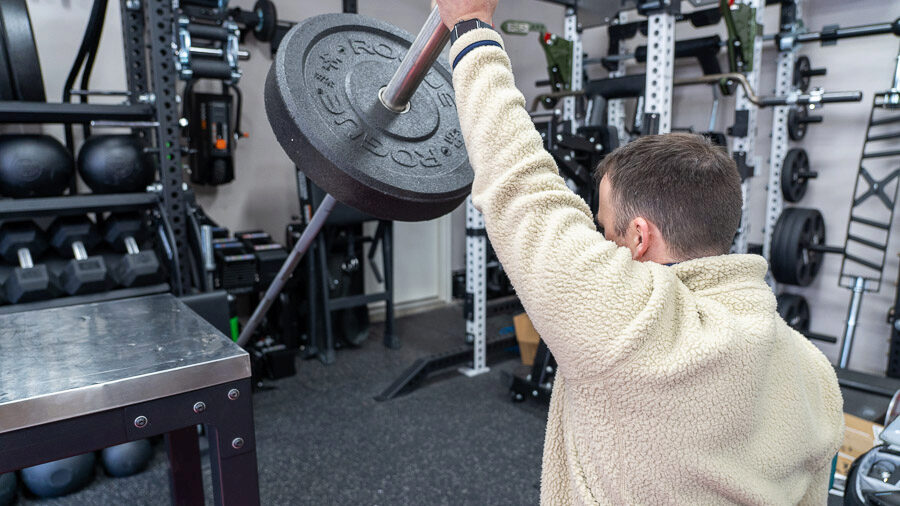 Each training session that I head out to my garage gym to punish my mind and body I'm faced with the very real first world problem of deciding what weight plates to use. If I'm benching, I typically grab the Rogue Deep Dish Plates. If I'm squatting heavy, I'll use the Rogue Calibrated Powerlifting Plates or Kabuki Strength Iron Plates. However, If I'm doing anything outside, I use the MIL Spec Crumb Bumpers. Check out the best weighted bench for benchers here.
I've used Hi-Temp Bumpers in various settings for over a decade. In fact, my first workout at a CrossFit Affiliate in 2012 was done using Hi-Temps and the reason the gym used them is that they took an absolute beating and they were rather affordable.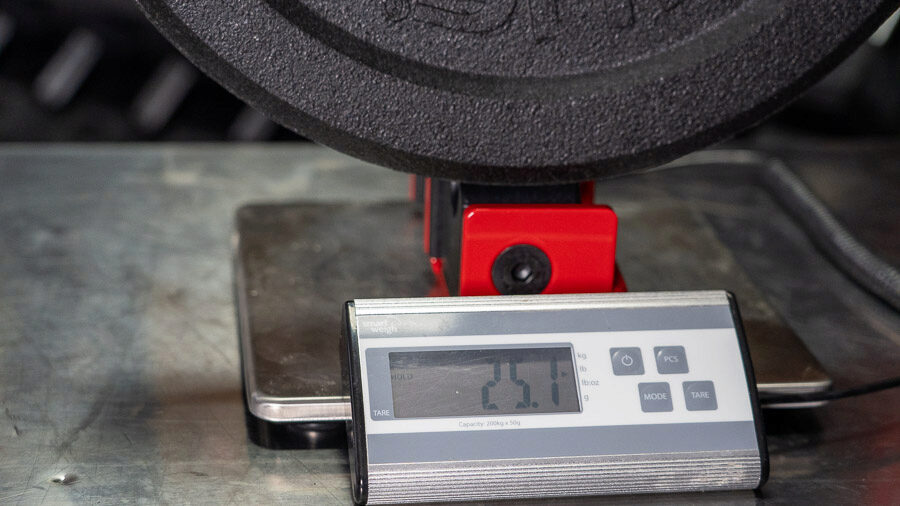 Although I like Hi-Temps, there's no question that the US MIL Spec Crumb Bumper Plates are better. There aren't many differences and the price is the exact same, but what has been changed are improvements over the originals.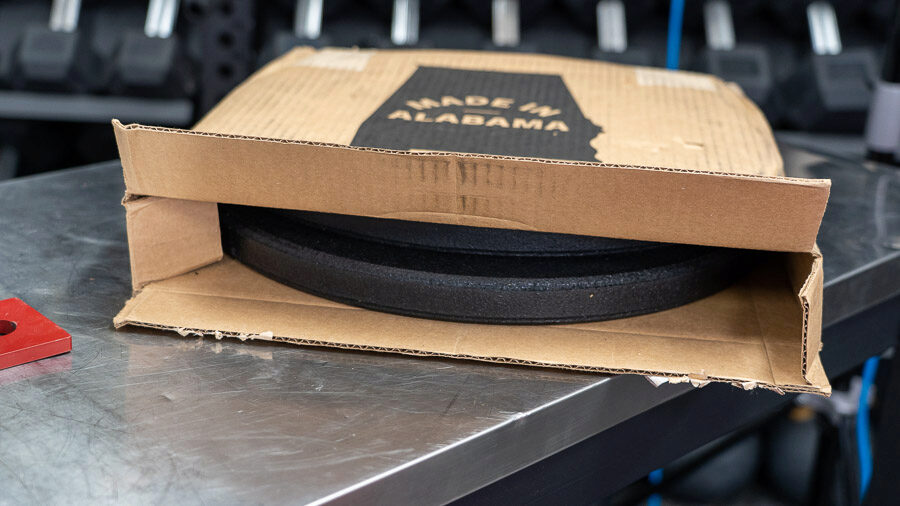 The first thing I noticed when unboxing the MIL Spec Crumb Bumpers was the lack of smell and oil. This may be a one-off, but whenever I've gotten Hi-Temps in the past, they often have a used tire smell similar to horse stall mats that we recommend forhome gym flooring.
The MIL Spec Crumb Bumpers had no such smell and no oily residue. This smell often goes away after a few weeks, but it was still nice to not see.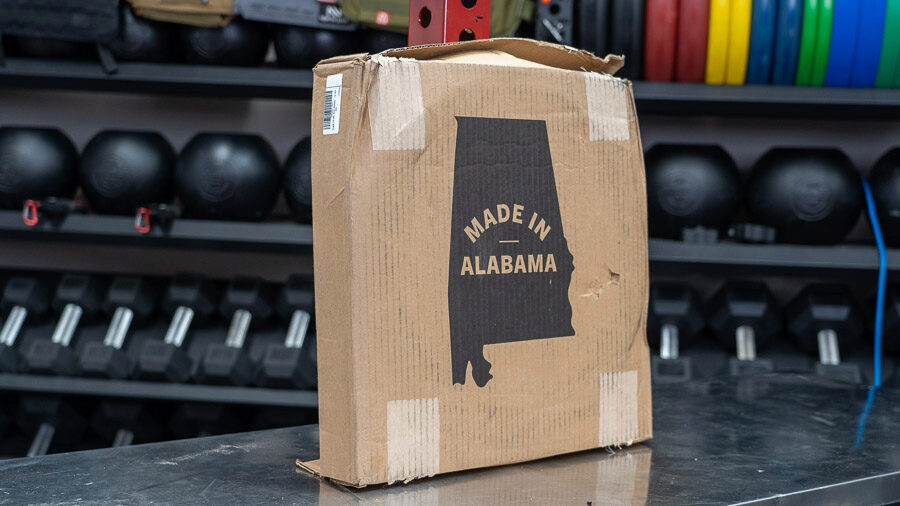 When pulling the bumpers out of the cardboard box that features a big picture of the state of Alabama to indicate where they're made, there's was another improvement I noticed–the width. The MIL Spec Crumb Bumpers are all thinner than Hi-Temps. It may not be dramatic, but they are all thinner which allows the trainee to put more weight on the bar (this is a common critique of Hi-Temps.)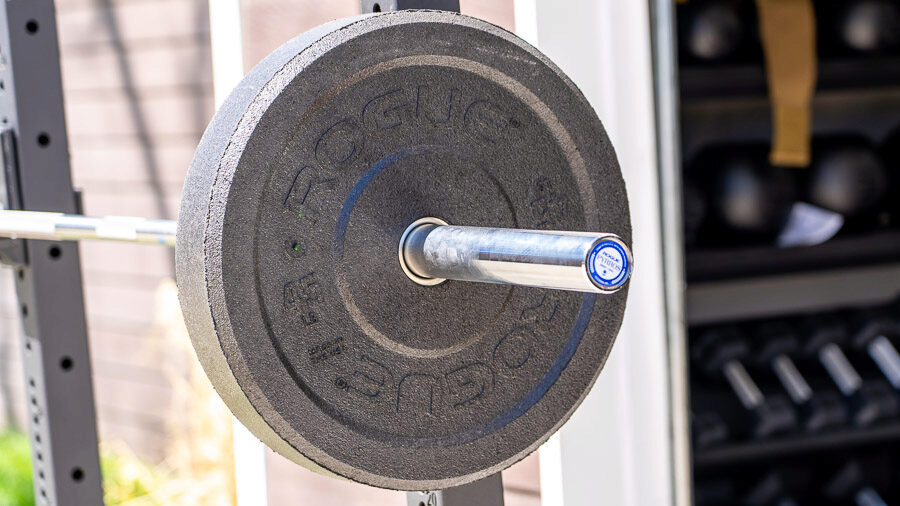 Placing them on the bar, they slide smoothly thanks to the stainless steel insert that is embedded to help keep it in place instead of popping out over time.
Many are probably like me in that you use what you have on hand. In my first garage gym, I had four different types of bumper plates as they were just what I could find on Craigslist. This forced me to place all different types of plates on the bar to build up to my heavier sets. The issue is that many cheaper bumper plates aren't built to IWF (International Weightlifting Federation) specs.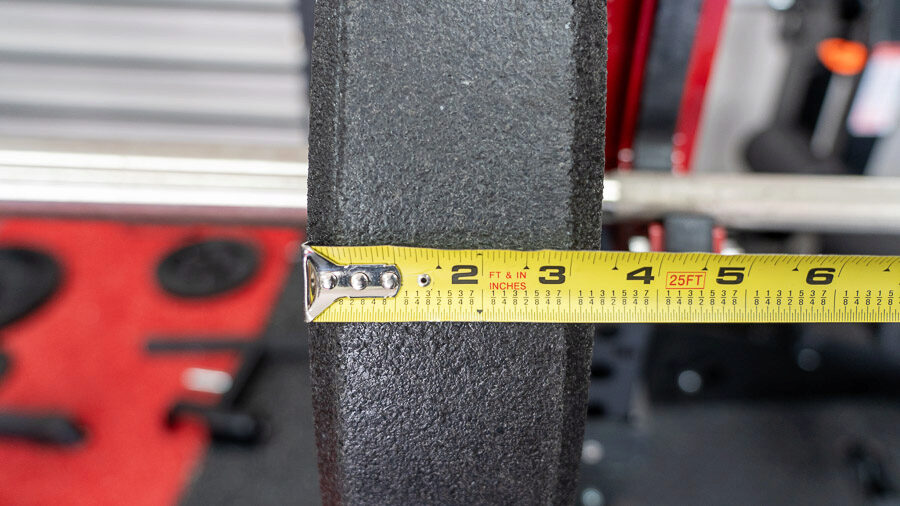 For instance, Hi-Temps are 445MM in diameter. The IWF standard is 450MM. This sounds minor, but it can cause issues with your bar bending. Thankfully, Rogue corrected this issue with the US MIL Spec Crumb Bumpers and made them 450MM which also, as previously stated, made them thinner.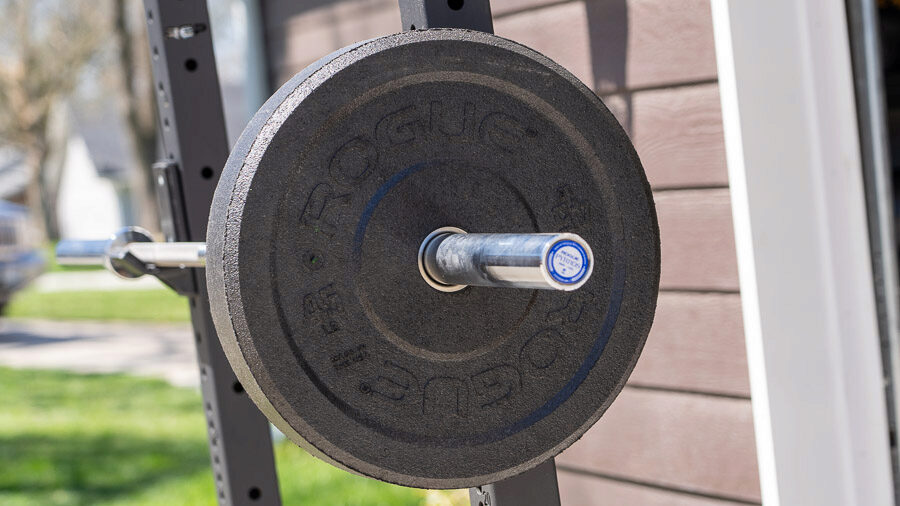 My favorite feature of the MIL Spec Crumb Bumpers is being able to take them out to my driveway and lift without the worry of damaging my bar, plates, or concrete. Crumb bumpers obviously work inside, but they truly shine in the dirt, grass, concrete, and other elements. I've heard of people leaving their plates outside in the rain and sun for years without any issues as they're literally just old tires.
There are other bumpers warrantied to be used outside. One that I really like is the Vulcan Strength Alpha Plates. These have color coordination and have proved to be extremely durable. Another are the REP Sport Bumper Plates that I've liked training with so far, but I still need more time to judge the durability.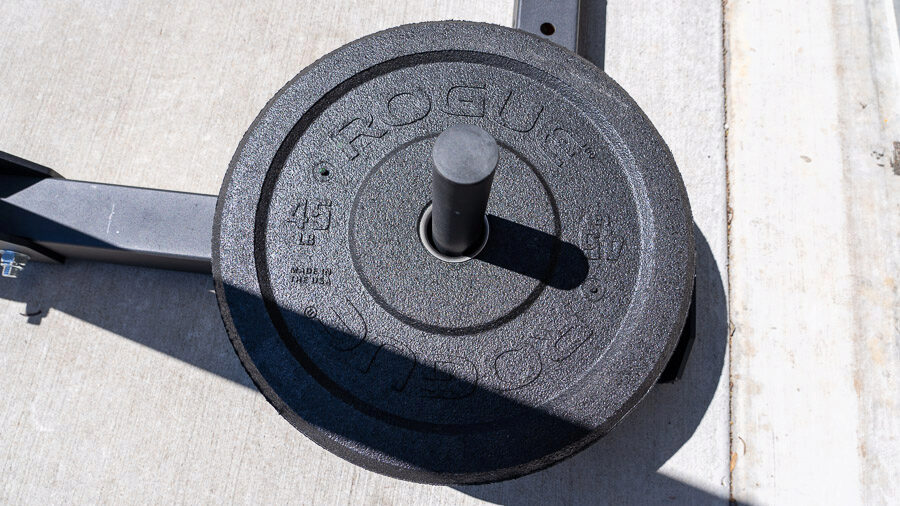 If you do any sort of lifting outside, the Rogue MIL Spec Crumb Bumpers are currently the best option.
Rogue US MIL Spec Crumb Bumper Plates vs Hi-Temp Crumb Bumper Plates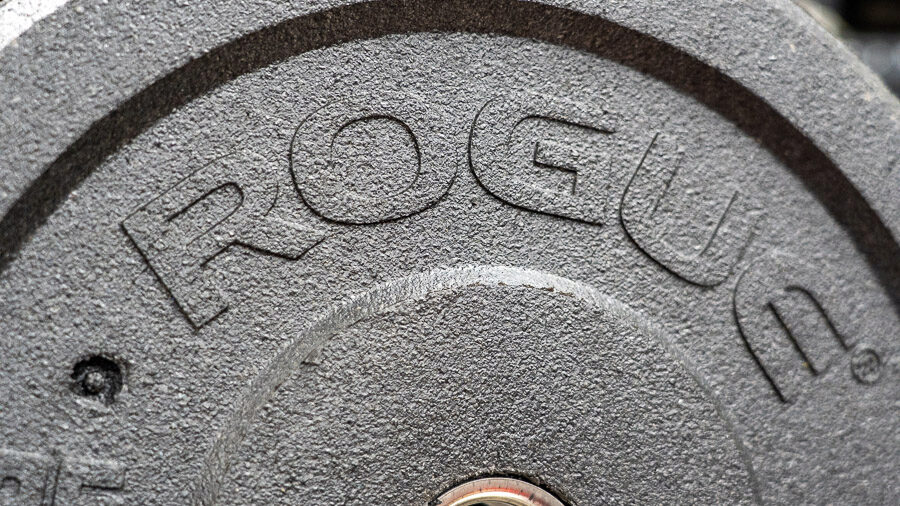 MIL Spec vs Hi-Temps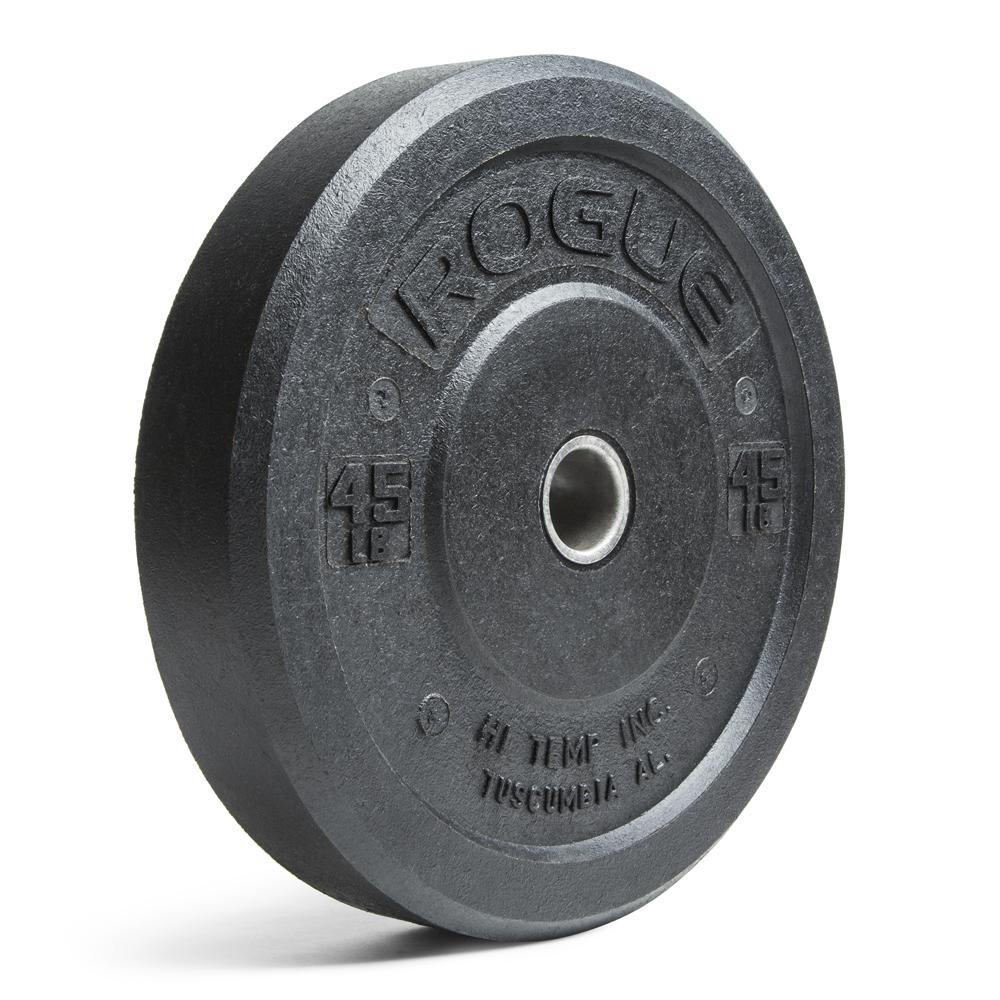 Hi-Temp Bumper Plates
Manufactured for more than a decade at the Hi-Temp plant in Tuscumbia, Alabama, Hi-Temp Bumper Plates remain among the few American-made weightlifting plates on the market. By no coincidence, they also rank among the very best–vouched for by trainers, gym owners, and competitive lifters, alike. Finding a much needed alternative to the damaging clang of old-school iron plates and the weak construction of some imported bumpers, Hi-Temps are built from a nearly indestructible marriage of recycled vulcanized rubber and a 2" stainless steel insert. As with most crumb rubber plates, this manufacturing process can sometimes create minor aesthetic imperfections, but quality plates should be all about performance, not winning beauty pageants. As another key design component, the collar on Hi-Temp bumpers is inset from the plane of the plate, allowing for better protection when multiple plates are on the bar, and reducing the risk of inserts getting impacted or popping out. Hi-Temp Bumpers measure 445MM in diameter and are guaranteed within +/- 0.5LB of the claimed weight. Using the column on the right, you can order your plates in simple pairs (10LB, 15LB, 25LB, 35LB, or 45LB) or in one of our full set options, ranging from 160LB in combined weight to 1,000LB.SPECIFICATIONSMade in the USA from Crumb Rubber (Recycled Vulcanized Rubber)Diameter:445MMPlate Widths: See Gear Specs AboveDurometer: 75Weight Tolerance: +/- 0.5LB2" Stainless Steel InsertInset Collar Design to reduce frictionColor: Black w/ Rogue and Hi-Temp logos1 Year Warranty after purchase
The most often asked comparison to the Rogue US MIL Spec Crumb Plates are the Hi-Temps. Although we've discussed many of the differences, I'd like to summarize them here.
First off, the MIL Spec Crumb Bumpers have different dimensions than Hi-Temps. Let's take the 45 LB plate as an example. The outside width of the Hi-Temps is 3.75" while the MIL Spec Crumb 45 LB plate is 3.56."
In terms of the diameter of the plates. Hi-Temps are 445MM and the MIL Spec Crumb Bumpers are 450MM.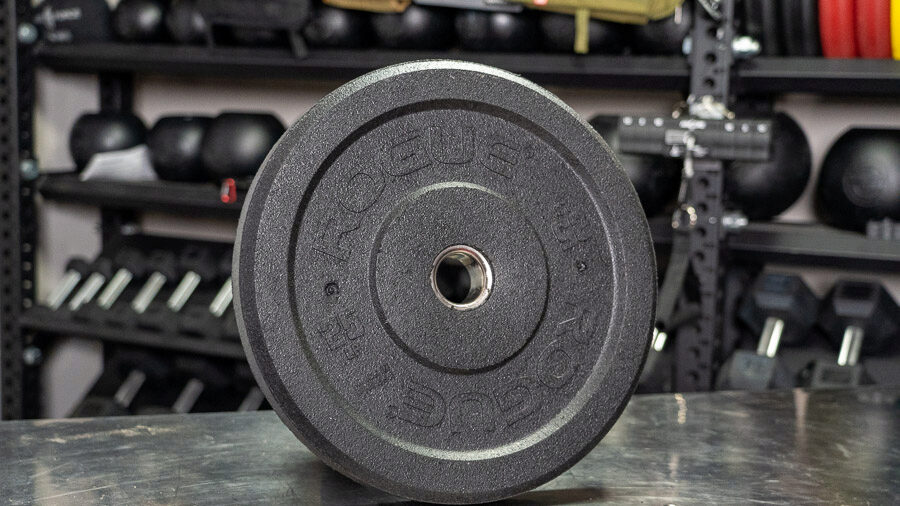 Another notable difference between the two is their Shore A Durometer Ratings. The Durometer tells us how hard the rubber is and therefore how bouncy it will be. The Shore A Durometer for the MIL Spec Crumb Bumper is 80 and then 75 for Hi-Temps. 80 is a better score in my opinion as they will be less unwieldy when dropping a bar from overhead.
Lastly, the new MIL Spec Crumb Bumpers have an inset hub that should prove to stay in longer than the Hi-Temps as it's protected from having metal-to-metal contact with other bumpers.
Full Rating