We test and review fitness products based on an independent, multi-point methodology. If you use our links to purchase something, we may earn a commission. Read our disclosures.
Buying a cardio machine is an exciting time for you, but perhaps not for your wallet. Treadmills, ellipticals, climbers, and the like aren't cheap by any means, particularly if you want one that'll pass the test of time.
Luckily, there are many financing options for fitness equipment, especially large-ticket items like rowing machines and exercise bikes. It's always great if you can pay in full, but splitting a big cost up into monthly payments is often more feasible. Instead of having to wait and save up, if you have a good credit score, you can start working toward your fitness goals right away.
In this guide, we cover various NordicTrack financing options, including from the brand itself and ways to get equal payments from third-party retailers.
Related: Treadmill Financing Options
Does NordicTrack Offer Payment Plans?
Yes, NordicTrack does offer a financing program. With the brand's program, you may choose from the following options if you (and your purchase) qualify:
0% APR for 12 months
0% APR for 36 months
0% APR for 39 months
0% APR for 43 months
0% APR for 44 months
0% APR for 48 months
Financing options like these are great if you really want to buy equipment now to get started on your fitness goals, but remember, even with no interest, these plans mean you're adding a new monthly bill for one to four years—assuming you don't pay it off early.
Related: Best NordicTrack Treadmills
Who Does NordicTrack Finance Through?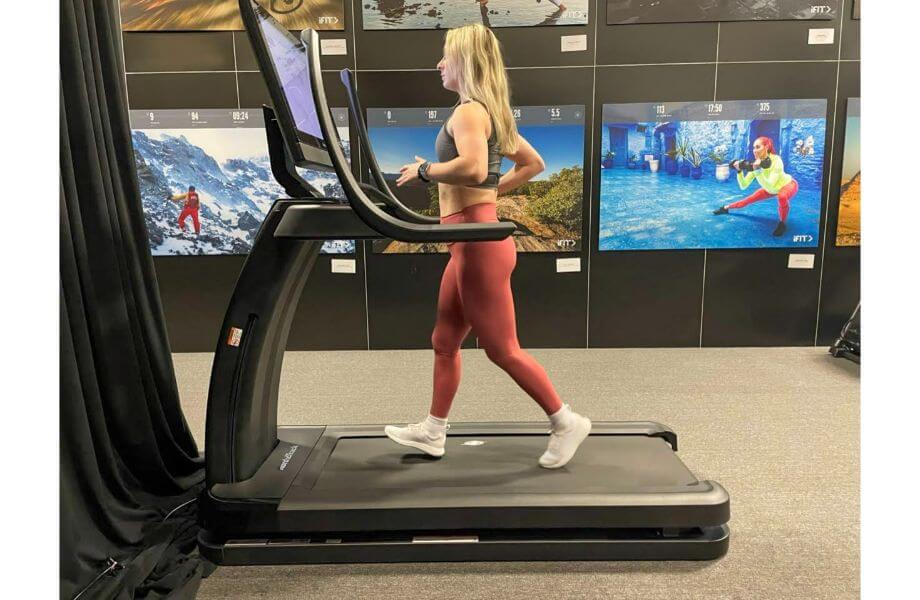 NordicTrack's official financing partner is TD Bank, although there are other ways to pay over time for NordicTrack equipment, which we cover later.
Related: ProForm vs NordicTrack Treadmills
How to Qualify for NordicTrack Financing
You can find out if you qualify for NordicTrack financing by applying online. When you press "Apply Now" on the website, you'll be prompted to ensure you meet a few eligibility criteria, including:
You are at least 18 years old
You are a U.S. citizen
You do not have any sort of lock or freeze on your credit bureau
You'll then enter some personal information so NordicTrack's credit partner, Versatile Credit, Inc., can run a credit check and share your application with the financing partner, TD Bank.
In just a few moments, you'll find out if you qualify for financing and which offers you're eligible for, if so.
Read more about the program here.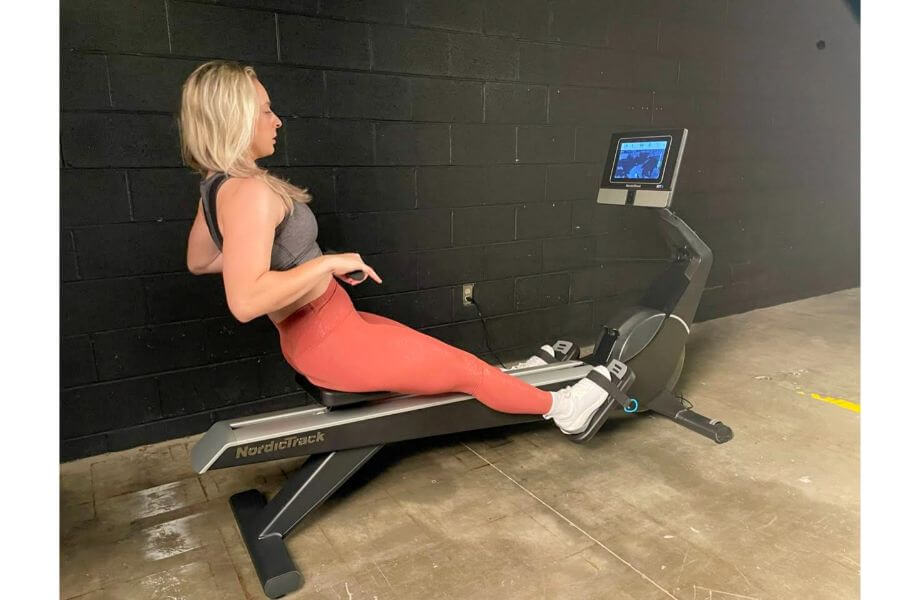 How to Set Up NordicTrack Financing
If you're approved for financing through NordicTrack, you'll get a message telling you so, with further instructions on how to set up financing.
It's simple: Once approved, you can go back to shopping, add your items to cart, and navigate to checkout like usual.
During the checkout process, select the option that says pay with NordicTrack financing. Then, click the "Just Approved" button.
Can You Finance NordicTrack Treadmills On Amazon?
Amazon offers financing on select equipment via the Amazon Prime Rewards Signature Visa credit card and through Affirm. There's also the Amazon Secured Card, which is a little bit different—it's designed specifically for people who are new to credit.
If you already have the Amazon Prime Visa card, you can use that to pay over time without additional credit checks. The same applies if you already have an Affirm account.
If you don't have either of these, you'll need to apply, which you can do during the checkout process on Amazon. You'll be subject to a credit check for both, although Affirm credit checks are "soft," meaning they don't dock you any credit points. Buying with Affirm or with a credit card does impact your credit score.
Also keep in mind that buying through Amazon versus through the manufacturer directly might mean you don't get the same warranty on your equipment.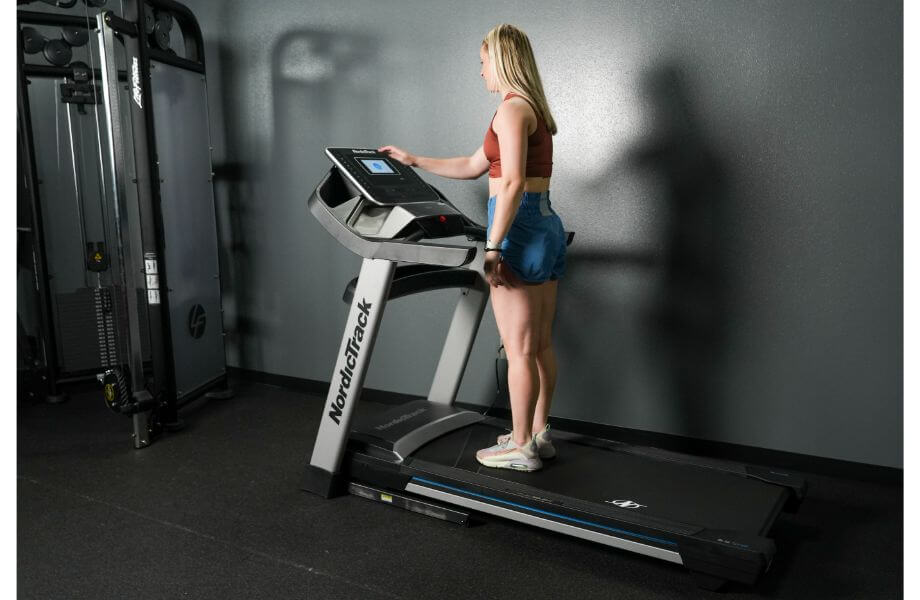 NordicTrack Financing Through Best Buy
There are some great NordicTrack treadmills at Best Buy. If you're the type who wants to bring home equipment the same day you purchase it, this could be a good option.
To finance through Best Buy, you'll have to apply for the Best Buy credit card, which you can do in the store on the day of purchase. Best Buy offers various promotional periods and purchase APRs. The benefit to doing it this way is that you can ask the person in the store to explain all of the card terms and financing options to you, so you can really be sure what you're getting.
NordicTrack Financing Through Dick's Sporting Goods
Similarly to Best Buy, you can pick up a NordicTrack product in-store at your local Dick's Sporting Goods, and apply for the store's credit card at the time of purchase.
Like Best Buy, Dick's offers various promotions at different times of year and depending on your credit history and the purchase price.
Related: Best Ellipticals at Dick's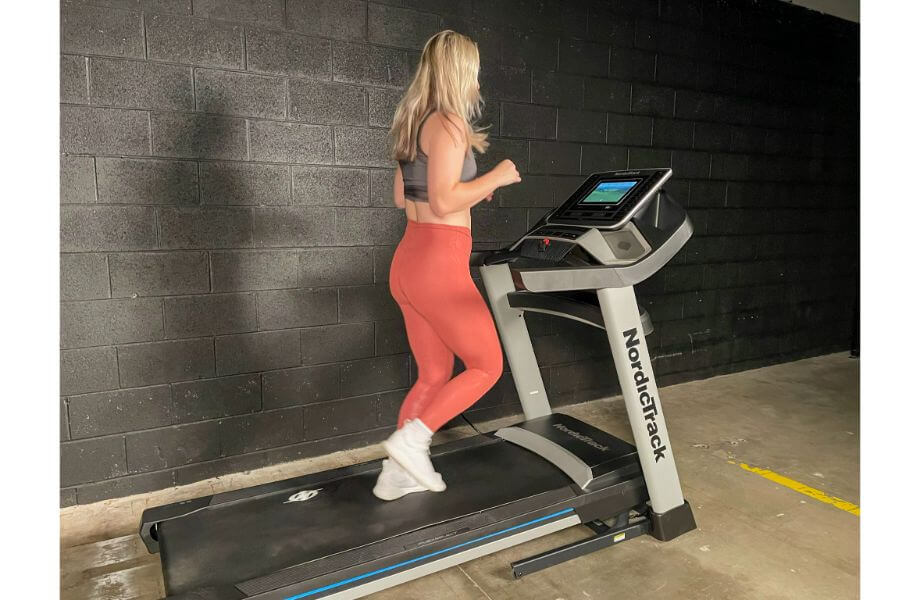 NordicTrack Financing On a Credit Card
If you have a personal credit card already, you can probably use it to buy NordicTrack equipment. Just be sure to double-check the terms and conditions of your card so as to not face unexpected interest charges. On a credit card you already have, it's unlikely that you'll get a promotional 0% APR balance, so you'll need to be able to pay the purchase price off within a month.
Special Financing Offers With NordicTrack
If you have a financing account with NordicTrack already—or after you create a new one—you're eligible for exclusive benefits and members-only offers. According to the NordicTrack website, those benefits are: "24-hour access to electronic statement sign-up, submit service requests to customer service, view statements and account activity, make payments online plus many other special offers."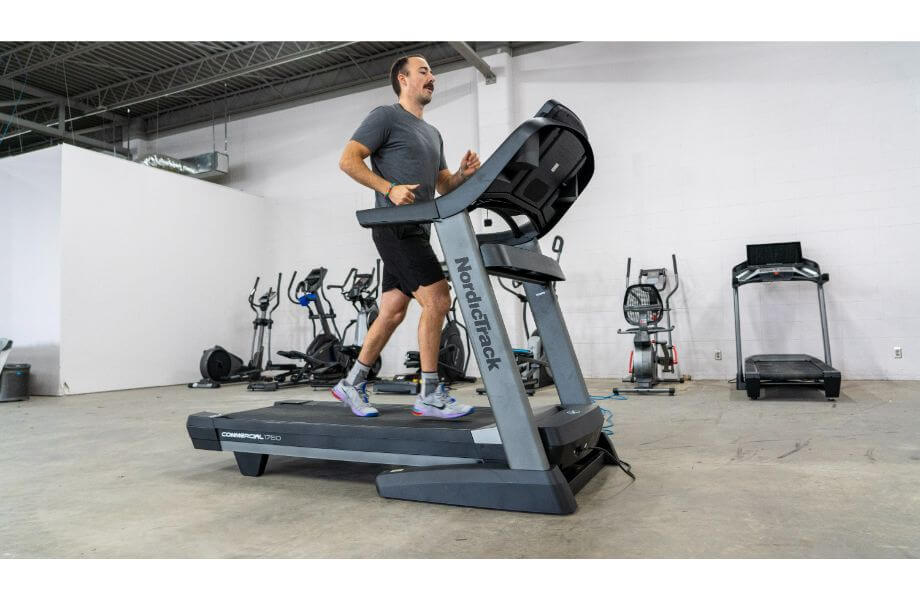 NordicTrack Financing: Final Thoughts
When all's said and done, financing a piece of NordicTrack equipment isn't too hard. If you qualify in one way or another, you can be on your way to using your iFIT membership on an HD touchscreen of the newest EXP 14i Treadmill.
NordicTrack Financing: Q&A
Here are some FAQs about NordicTrack financing.
Should I finance gym equipment? 
Whether or not you should finance exercise equipment isn't a decision we can make for you. Your ability to finance a large purchase depends largely on credit approval, the payment options available to you, and your individual comfort level with personal loans.
What are loan options for gym equipment? 
There are several ways to finance equipment for your home gym. Many manufacturers offer financing options, but you can also use a personal credit card, open a credit account at a separate retailer, or get a personal loan through companies like Affirm and Klarna. 
How to log into NordicTrack financing account? 
To manage your NordicTrack or iFIT financing account online, you have to enroll at www.myonlineaccount.net. Here, you'll be able to see past payments and upcoming payments, pay your bill, view your remaining promotional balance and full balance, and more.
What is purchase APR?
Purchase APR is the interest rate that you'll pay on purchases you make on a credit card if you hold a balance on the card. For example, if your card has an APR of 10% and you carry a balance of $100 on the card, you'll be charged an additional $10 for not paying that $100 off. If your statement balance is paid in full each statement period, you won't incur any APR charges.