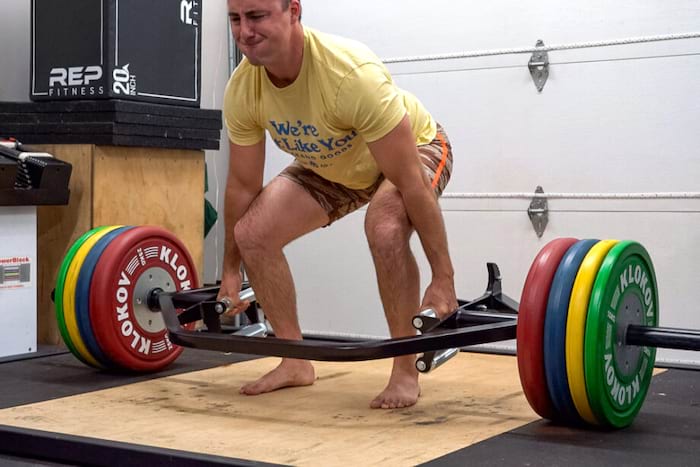 A trap bar is an extremely underrated piece of equipment. We've seen many people find the trap bar to be a beneficial addition to their garage gym, but it's often one of the later specialty bars that's purchased; this shouldn't be the case.
In fact, in our opinion, the trap bar, due to its versatility, price, and ability to make you strong and fit should be near the top of anyone's bar purchases outside of the best Olympic barbell.
You should buy and use a trap bar for many reasons, the least of which is the fact that they're extremely easy to come by nowadays. In fact, out of all the specialty bars currently on the market, the trap bar is one of the most affordable and most available. Nearly every company making gym equipment offers some sort of trap bar, and many offer multiple versions. The large number of trap bars that have flooded the market has lead to lower prices and therefore more attainable for more people.
Read more of the 7 biggest trap bar benefits here.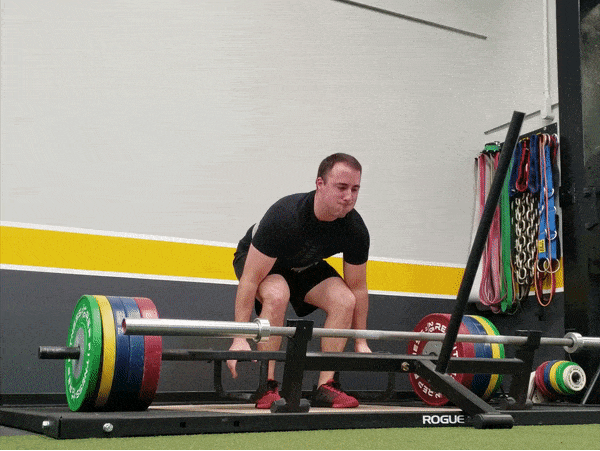 It must be stated that a trap bar is different from a barbell. A thought that often goes through peoples minds when deciding to buy a specialty bar like the hex bar or not, is, "can't I just deadlift using my barbell." First, there's nothing wrong with just deadlifting with your barbell; you can get plenty strong. Second, a trap bar is actually likely a better bar for deadlifts than the straight bar. Before you cry heresy, let's detail the benefits of the trap bar.
Here are five benefits we see of using the trap bar:
Reason #1: The Trap Bar Deadlift is Easier to Teach and Learn than the Barbell Deadlift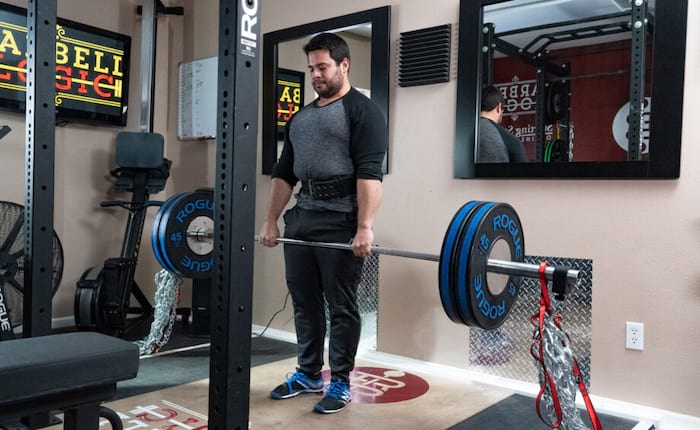 That's right, a trap bar is both easier to teach and learn than using the traditional barbell to deadlift with. Here's the thing, for most people, the more complicated the exercise the worse it will actually be for them. It won't be worse for them in the sense that it won't work well, but most people should avoid complication in lifting so they avoid injury and receive most of the benefits from the exercise. It's why Starting Strength preaches squatting, deadlifting, overhead pressing, benching, and if someone really wants to, power cleaning. Snatches and clean and jerks are fun movements, but that doesn't mean they're optimal for most trainees.
A trap bar deadlift can be taught to the most novice lifters and be beneficial. It's a big reason the US Army has announced a new physical fitness test known as the Army Combat Fitness Test, or ACFT that includes the 3-rep max weight trap bar deadlift as a hallmark exercise. In fact, this is what the military had to say about the reason for using the Trap Bar:
"Trap (Hex) bars are significantly easier (lower injury risk) for untrained Soldiers to learn and execute lifts...To date, we've tested more than 500 untrained Soldiers with zero reported injuries."
If you're new to training or training someone else who is new to training, the trap bar is extremely beneficial.
Reason #2: High Athletic Transfer to Other Sports and Movements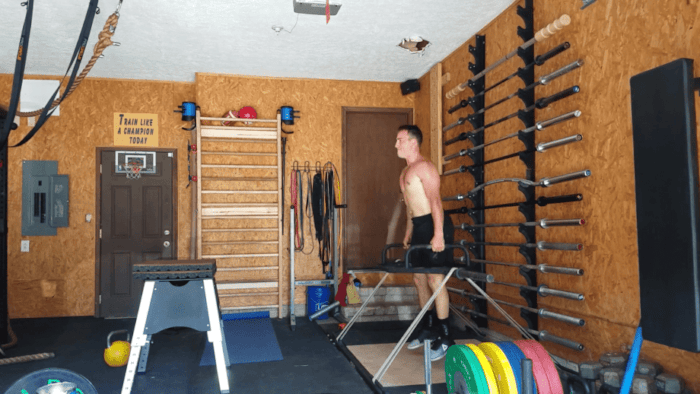 There have been two studies that show peak velocity and power are higher, independent of the loading, with the trap bar deadlift than an Olympic barbell deadlift.
In the first study titled, "A biomechanical analysis of straight and hexagonal barbell deadlifts using submaximal loads" it was found that:
"The enhanced mechanical stimulus obtained with the hexagonal barbell suggests that in general, l the HBD (Hexagonal Bar Deadlift) is a more effective exercise than the SBD (Straight Bar Deadlift.)"
In the second study titled, "An Examination of Muscle Activation and Power Characteristics While Performing the Deadlift Exercise With Straight and Hexagonal Barbells" it was found that:
"These results suggest that the barbells led to different patterns of muscle activation and that the hexagonal barbell may be more effective at developing maximal force, power, and velocity."
In other words, not only is it largely believed that the trap bar has a greater transfer to sports, it's been proven in peer-reviewed studies. Although the straight bar deadlift is certainly a phenomenal exercise, just because it's popular does not mean it's the best.
Reason #3: Low Chances of Injury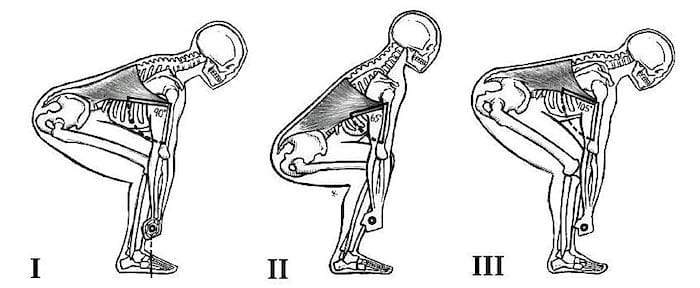 Without a doubt, the trap bar deadlift has a lower chance of injury to its users than a conventional straight bar deadlift. Although the deadlift shouldn't be foregone due to the chance of injury (not deadlifting, squatting, and working out, in general, is likely much more detrimental to your health,) the trap bar deadlift carries less risk of injury. To help reduce stress on the lower back and prevent any back hypertension, check out our list of the best weightlifting belts here.
There are a couple of reasons for this. The first is that due to the grips being parallel, there's no need to do a mixed grip. A mixed grip is where one palm is facing inward and the other outward while deadlifting, typically heavyweights. This is done to increase the holding strength of the user when the grip has given out.
A mixed grip, although allows heavier weight to be lifted, it does have a cost. Mixed grip causes a shift in weight to be slightly off-center which can, in theory, lead to muscle imbalances. Worse though, is that a mixed grip has been known to cause more instances of bicep tears in the supinated arm. When you see a bicep tear and roll up into the shoulder joint because of a mixed grip deadlift, it will make you never want to do it again. 
In addition to no need for a mixed grip, a trap bar causes fewer hyperextensions because lockout feels more natural. Whenever you see people pushing their hips through and shoulders way back in order to achieve an over-the-top lockout on the deadlift, it's actually not good for them. It can lead to an increased injury and is much more difficult to do with a trap bar because there's no weight to balance against.
Reason #4: Different Handle Heights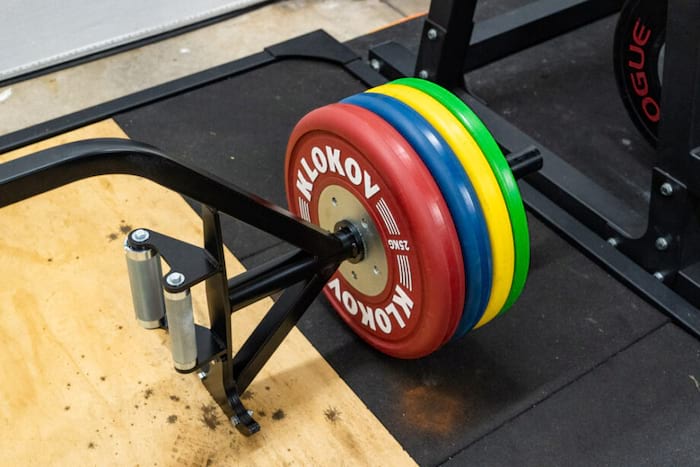 Most trap bars come with two different handle heights. One that is in alignment with the sleeves and another that is higher up. Everybody's body is shaped differently. People also have different length levers. The thought that a 7' NBA basketball player should be deadlifting from the same height as a 5'2" stay at home mom is laughable. Different height handles help in this regard.
Not to mention, many strength coaches have recognized that deadlifting from a low height isn't necessarily better for athletes. On the Tim Ferris Show, Ryan Flaherty, Senior Director of Performance at Nike had this to say about how he uses the trap bar for his athletes:
"I want you to be in somewhat of an athletic jump position. If you imagine looking in the mirror from the side and jumping, and you go to the depth of your jump, and that's where you'd feel comfortable, look in the mirror and see where that is, and align the handles to that. That's the athletic position and that's where I want you to be. That's where you're going to recruit the most motor units."
Reason #5: The Trap Bar is Great for Upper Body Strength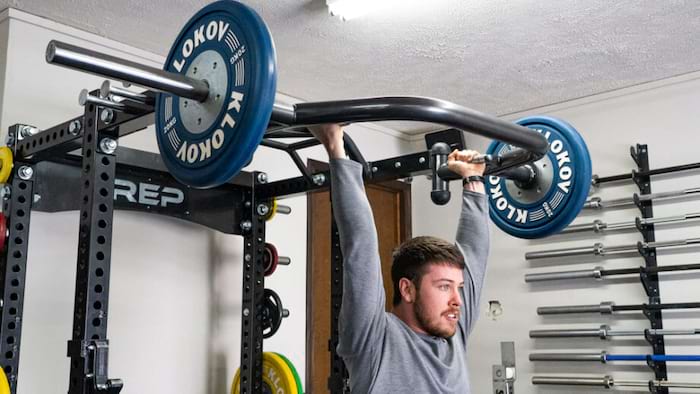 Although many people look at the trap bar as strictly for lower body, especially deadlifts, it's also excellent for upper body movements.
Overhead presses, lying tricep presses, rows, landmine movements, and more can all be done with the trap bar. Many forget that a garage gym allows them to get extremely creative without the worry of others looking at them like they're from another planet. Don't think the trap bar is just for deadlifts, just like the best squat rack isn't just for squatting. There are a ton of exercises that with a little ingenuity can be done.