Rogue Fitness, the company synonymous with the functional training community for high-quality equipment is now starting to focus more on the commercial gym market.
After building their name through the CrossFit Games and the CrossFit community, you should begin to see more of their equipment in your local globo-gyms and collegiate facilities.
The Rogue Monster Lat Pulldown is an absolute BEAST!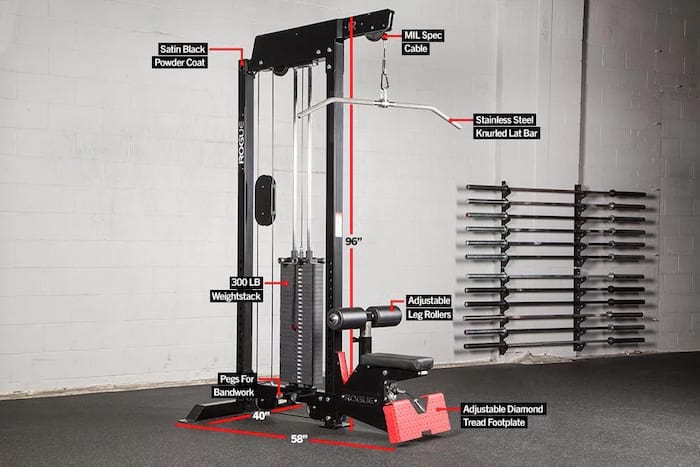 Not only does it combine Rogue's attention to detail, but the quality is out of this world!
Not to mention it's one of the only lat pulldown's made entirely in the USA.
If you're in the market to outfit your facility with the highest quality equipment available, you'd have a hard time beating Rogue Fitness. In reality, I'd like to get one of these bad boys for my garage.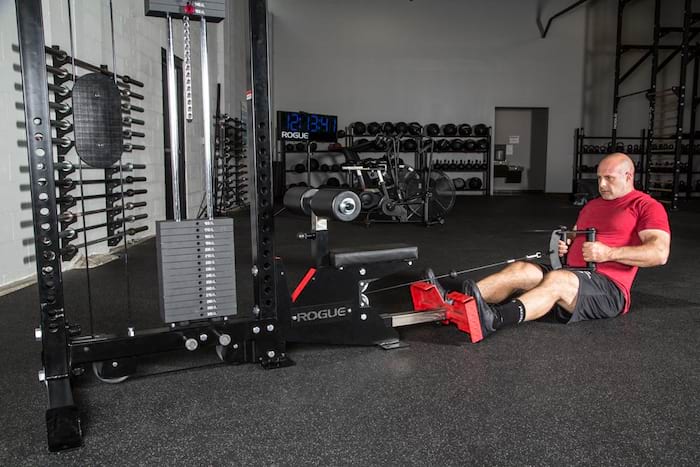 Specifications:
Stand-Alone Construction (Must be bolted to floor, mounting hardware not included)
Product Weight: 525 lbs
Height: 97"
Foot Print 40" x 52"
300lb weight stack (10lb increments)
Satin Black and Rogue Red Powder Coat Finishes
(1) Stainless Steel Lat Bar, built by Rogue
(1) Set of Plastic Covered Band Attachment pins
Aluminum pulleys
Laser Cut ROGUE branding
(2) Custom Black Carabiners
(1) Diamond Tread Footplate: 18.75" wide x 8" tall, with 10 adjustment positions spaced 2" on center.
(1) Foam Seat: 16.5" long x 6.25" wide.
(1) Foam Leg Roller Assembly: 6 total adjustment positions spaced 1" on center.*