We test and review fitness products based on an independent, multi-point methodology. If you use our links to purchase something, we may earn a commission. Read our disclosures.
Starting a CrossFit Affiliate can be costly and one of the most expensive parts is outfitting the equipment. This guide should help you determine the equipment you need along with the costs.
So… You've decided to venture out on your own and start a CrossFit Affiliate.
You think you have what it takes and don't mind living in a smelly gym, mopping floors, picking up equipment, and cleaning toilets.
Oh, you also get to teach people how to become healthier and live a better life.
One of the biggest obstacles you will face in the beginning is deciding what equipment to buy. Similar to those that are starting a garage gym, you have a million and one companies vying for your hard earned or hard qualified (face it, most people take out loans) dollars.
Well, let this be your guide.
I'm going to detail the top companies packages including details, specs, my opinions, and more.
But before I go through what companies have to offer, I'd like to go over some things you need to start.
Equipment Needed to Start a CrossFit Gym
Some gyms start with the bare minimum, while others come out with a bang. In my opinion it has a lot to do with your marketing strategy and long term view.
If you're starting a gym and unsure whether you'll make it, then you may not want to drop a lot of money.
But, if your feeling is that of a captain of a ship and you'll ride that sucker through any storm till the walls fall on you, then you should start with equipment that is built to last.
That being said, you don't have to start off with buying 5 Ski-Ergs and havingrecovery station with Normatec Boots and Marc-Pros. Not that there's anything wrong with that. (Seinfeld reference 😉 )
But there are some essentials. My suggestion is to make sure you have any piece of equipment that could possible come up in the CrossFit open. Those are:
Pull Up Rig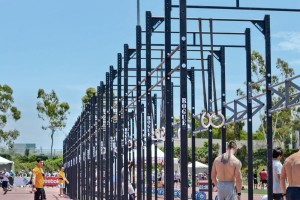 I don't know where the term "Rig" came about, but I really like it. Essentially, you need a big structure made up of metal uprights where you can do pull-ups, muscle-ups, squats, everything. And one of the most important features when purchasing a Pull Up Rig is to make sure its expandable. You don't want to get a few years down the road and realize you've maxed out the most essential piece of equipment of a CrossFit Gym and have to sell it on Craigslist.
I'll go through the various companies offerings, but you mainly want something that is sturdy, spacious enough for many stations, and has the ability for people to do rope climbs and muscle-ups if your facility accommodates that height.
Barbell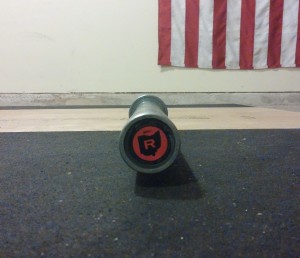 CrossFit programming has a lot of barbell work. Whether its squatting or pressing your members are going to expect barbells. And this is an area I would suggest not skimping out on. You don't have to have a bunch of Eleiko Barbells, although that would be nice. But I would highly suggest going with manufacturer that has a lifetime warranty and you think will be around long enough to honor any warranties.
I see affiliates start out and just go for a local company, and I'm all for local businesses but what happens if you have a bunch of sleeves slide off your crossfit barbell and the company went under the week prior? You're S.O.L my friend.
I do think it's important to get women's bars as well. It is something I've seen women leave a gym because of, and you want women at your gym. They build the gym more than anyone, because they talk about CrossFit more than anyone. Also, men will come if women are there.
Bumper Plates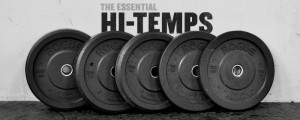 Once again, get bumpers that last. They don't have to be super thin, or nice and colorful, but they should be able to take the beating they inevitably will. In my opinion, a crumb rubber bumper such as Rogue Hi-Temps are your best bet when it comes to starting an affiliate. They aren't the prettiest, but my goodness can those things get beat up and keep on trucking.
Also, the 10 pounder's will last a long time too. If you aren't aware of why this is important than you probably shouldn't open a gym yet.
Flooring
Although this isn't equipment, this is going to be very important. Rubber mats are the name of the game at CrossFit facilities and can run you a pretty penny depending on how you buy them.
My suggestion is if you don't care too much how they look, run down to your local Tractor Supply and pick up some Horse Stall Mats. They're what I personally use in my garage, run about $40 a sheet and will last you the life of your gym.
Medicine Balls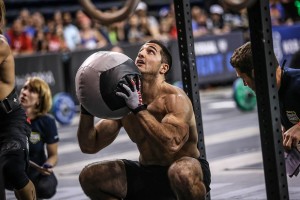 Wall balls show up in the CrossFit Open every year and are versatile piece of Equipment. At one time, your only option was to go with Dynamax Medicine Balls but for that past year or two, nearly every equipment manufacturer has started making their own that are as good, if not better than Dynamax. Just make sure you have a few of the 14 and 20 pounders as those are mostly what show up, and also throw in some 10 and 30 pounders for the weak and strong.
Jump Ropes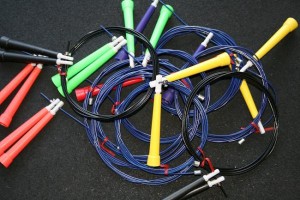 Buy some cheap jump ropes for the new people and those that forgot their own. Eventually just about everyone in your gym will have their own rope, but it's nice to have some cheap ones in the beginning for those that are just beginning foundations classes.
Rowers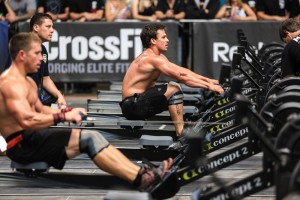 Yes, I think you need Rowers. Do you need a lot of them? No. But in my opinion you should have at least two. They have been used in the past two years of the CrossFit Open and are one of the best conditioning tools in my opinion.
There's definitely some off brand rowers out there, but I would stick to the tried and true Concept 2 Rower. They're built to last, and are the rower used in the CrossFit Games and Open. I don't even know if you'd be able to use an off brand rower in the CrossFit Open as they would probably calculate mileage differently.
Plyo-Boxes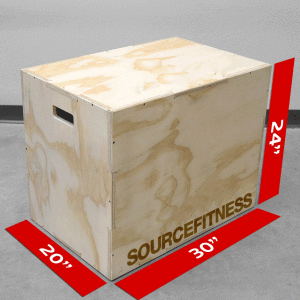 Box Jumps are a staple in CrossFit training. I'm big into DIY Equipment, however, I would not suggest making too much DIY Equipment for a commercial facility.
For legal reasons, if a box broke and hurt someone, I would want to point the finger at a large corporation for the faulty box, not your amateur wood working skills.
Be safe, and protect yourself against lawsuits.
Gymnastic Rings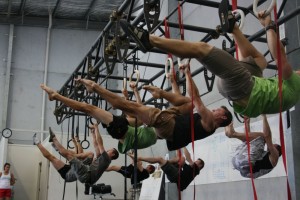 In the beginning, you won't have a lot of members who can do muscle-ups, but it will give them a goal to shoot for. And any respectable gym will have some rings hanging from the ceiling.
Don't purchase the welded metal rings.
I repeat, DO NOT PURCHASE METAL GYMNASTIC RINGS.
They're cool in theory, but they really just suck in real life applications. Get a couple sets of wood rings and make sure people chalk up before they use them and they will last you a good while.
Gym Timer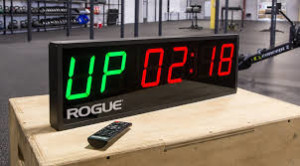 3.2.1. Go!!!
This will haunt your members nightmares and they will love it. Get a nice timer with good features and you won't ever have to buy another. The main timers are MDUSA's and Rogue. I would go with Rogue simply because MDUSA's customer service pails in comparison to Rogues. You can find it here: Rogue Echo Gym Timer.
Barbell Collars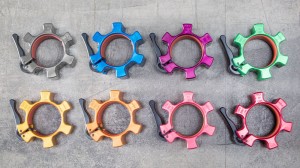 I personally don't like using barbell collars all that often, but If I were running a facility I would make it a requirement. This is once again for legal reasons. The Rogue HG Collars are nice, I have a pair. But, OSO has come out with a collar and it is the absolute bees knees.
Climbing Rope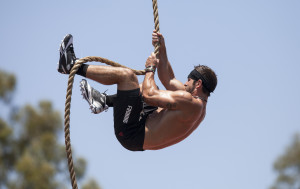 Rope climbs are awful and are certainly something your gym members will want to overcome. Go to your local Army Supply and purchase this. You can purchase them fromRogue here, but I think you're paying more than you should.
Chalk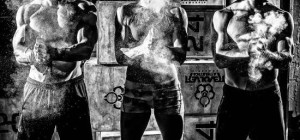 Buy a big box of chalk. Your members are going to run through it and will expect it to always be within arms length. It's more important than water to some people. Rogue has a box here for about the same price as anywhere else.
And those are the basics.
There are some other things you'll want to get as you grow, and I'll detail those below with the different companies, but overall the above is what you need to get started.
Now that you've seen the basics. Let's check out what the various companies have to offer and how they stack up.
CrossFit Equipment Company Packages
Expect to spend in the beginning any where from $20,000-$60,000+
Rogue Fitness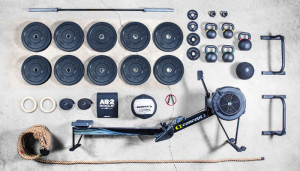 I'm going to start off with Rogue. Why? Because they're the best. Bar none, Rogue Fitness is the best equipment and customer service in the industry.
But, that comes at a price.
Most of my personal Garage Gym is filled up with Rogue Equipment.
One of their biggest features is their lifetime warranty. You just can't beat that. Especially when your user base will not care nearly as much as you do about the equipment.
I'm going to list their different features, but I would suggest giving them a call and explain what you're looking for. They've outfitted thousands of gyms and would definitely be able to help you out.
Rogue 15 Alpha – 15 Person Affiliate Package
Package contents:
(2) 1000LB ROGUE HG 2.0 Bumper set for a total of 2000LBS of Bumpers – You choose the weights you want up to 2000LBS
(15) Ohio Bar – Black Zinc Shaft, Bright Zinc Sleeves – 28.5MM Bar with Dual Knurl – Guaranteed for Life!
(5) ROGUE Bella Bar – 25.0MM Women's Bar with Dual Knurl
(5) ROGUE 15LB Technique Bar – The Go to bar for technique training, same distance between collars as competition bars
(3) Rogue 9 Bar Holders
(1) 500LB Rogue Kettlebell Set – Choose your own variants up to 500LBS
(25) Sets of Rogue HG Collars
(15) Set of ROGUE Wood Rings
(15) Rogue Medicine Ball – Can choose the weight up to 20lbs
(10) Rogue D- Ball /Slam Ball- Can choose the weight up to 30lbs
(5) 25'x1.5″ Climbing Rope with Eyelet – No bracket required
(15) Games Multi Side Boxes with 20/24/30 Inch Sides
(8) S-1 Squat/Press Stands
(6) Rogue GH-1 Abram GHD
(10) Rogue Flat Utility Bench
(1) I-44 Infinity Rig – Now you can get pull-ups and squat racks with the same unit
(15) Rogue SR-3 Speed Rope
(15) Abmat
(10) Concept 2 Model D with PM5 Rower
(1) Rogue Echo Gym Timer
This is going to give you just about everything you need and then some. I think this is a good, quick option, but some of the stuff I don't think is needed. So I would simply order my own.
For a beginning facility I would order from Rogue:
(1) I-24 Infinity Rig – Now you can get pull-ups and squat racks with the same unit
(2) 1000LB ROGUE Hi-TempBumper set for a total of 2000LBS of Bumpers – You choose the weights you want up to 2000LBS
(15) Ohio Bar – Black Zinc Shaft, Bright Zinc Sleeves – 28.5MM Bar with Dual Knurl – Guaranteed for Life!
(5) ROGUE Bella Bar – 25.0MM Women's Bar with Dual Knurl
(15) Rogue Medicine Ball – Can choose the weight up to 20lbs
(2-5) Concept 2 Model D with PM5 Rower
(15) Games Multi Side Boxes with 20/24/30 Inch Sides
This is going to cost you right around $19,000 with shipping. For the amount of equipment you're getting, in my opinion this is a pretty good deal considering the warranty and customer service Rogue has.
I'd say this is the bare minimum equipment you would need to start and you could build from here without much replacement.
Fringe Sport
I like Fringe Sport. I think they are the best price point manufacturer. Is there equipment as good as Rogue's? No, and they don't claim it to be. But they make good equipment at a good price, and for some, that's the perfect combination.
Fringe Sport has a package that tailors smaller gyms but can be increased depending on your size. Once again for specific questions, just give them a call.
Fringe Sport's Silver level package consists of the following:
BARS
15x Bomba Men's Bar (28.5mm)
5x OneFitWonder Training Bar(28mm)
BUMPER PLATES
15x 45lb OFW Bumpers(Pairs)
7x 35lb OFW Bumpers(Pairs)
15x 25lb OFW Bumpers(Pairs)
7x 15lb OFW Bumpers(Pairs)
15x 10lb OFW Bumpers(Pairs)
METAL PLATES
8x Troy Barbell Premium Plate Set(2.5/5lb Pairs)
COLLARS
22x Spring Clips(Pairs)
SQUAT STANDS
BENCHES
5x PowerMax Flat Utility Bench
KETTLEBELLS
RINGS
8x Wood Rings(Adjustable)
SLAM BALLS/MEDICINE BALLS
PLYO BOXES
5x Bomba 3-Sided(20/24/30″)
3x Bomba 3-Sided(16/20/24″)
SPEED ROPES
15x Cable Speed Rope
TIMER
ABMATS
15x Abmat
ROWERS
5x Concept 2 Model D w/PM3 Monitor
If you want to add a rig, you will have to do so here:
In my opinion, there's a lot of stuff in this list that I don't think you need. Compare it to my Rogue modified list to remove what you don't need and add what you do need.
In my estimates it would be about $5,000 less than Rogue Fitness for a similar package.
Again Faster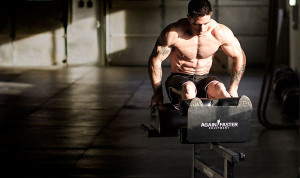 Again Faster was at one time a big competitor to Rogue. Since then, they've fallen off a little but they still produce some good equipment.
Again Faster does not have any pre-built packages.
They do make good equipment for affiliates and have a price point between Fringe Sport and Rogue Fitness.
Some top CrossFit Affiliates utilize Again Faster for their equipment so they must be good enough to survive the abuse of a lot of traffic. Once such gym is Reebok CrossFit One.
Their rigs especially intrigue me because of their pullup bars. They use a Zinc coating and you can see my review of their Home Pullup Bar that utilizes the same coating here.
Get Rx'd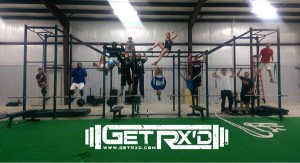 I haven't used a ton of Get Rx'd Equipment, but have used their barbells. They're okay, not my personal favorite, but would work well in an affiliate setting. I may have just been spoiled by my Eleiko.
Their 15 at a time affiliate package consists of:
Stations:
– 44′ CrossRig SINGLE Bar (36 Pull-up Stations a& 10 Racks)
– (8) 1pc Squat Racks
– (10) Power Flat Benches
– (6) Linear Bearing GHDs
– (3) Olympic Bar Rack: 9 Bar Holder
Weightlifting
– 2000# Premium Bumper Set:
(20) 10#, 25#, 45# and (8) 15# and 35#
– (15) Men's + (5) Women's WOD Bar 5.0 Hard Chrome
– (5) Training Bars
– 50 Spring Collars
– (5) 53#, (1) 44#, (4) 35#, (2) 26# Premium Kettlebells
Conditioning
– (6) 20#, (6) 14#, and (3) 10# Premium Wall Balls
– (2) 30#, (4) 25#, and (4) 15# Slam Balls
– (15) 3-n-1 20x24x30 Wood Plyo Box
– (15) Ez Speed Ropes
– (10) Xebex Fitness Rowers
– (5) EZ Gym Sleds – (5) Power Sleds
Gymnastics:
–(15) 1.25 Wood Rings
– (5) 23′ Manila Climbing Rope
– (15) Back Support Pads
– (1) No Limits Timer
This once again has a lot of things that I don't think are needed. Compare it to my revised Rogue list to compare the price.
For a comparable list of equipment to Rogue, Get Rx'd will be about $5,000 less and hits a similar price point as Fringe Sport.
Most of their equipment is made in China and source back to the US, but that doesn't mean bad equipment, just cheaply made.
You can find the Get Rx'd 15 Delta Package Here.
Maverick Athletic Company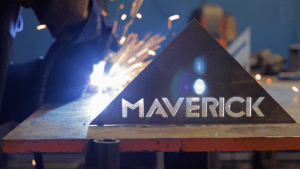 Maverick Athletic Company is very similar to Get Rx'd. In fact, I would bet they use the same manufacturer for their equipment and just slap their logo on it.
Maverick's Elite 15 Affiliate Package includes:
1 44' Free Standing Rig with 10 Rack Stations
8 Maverick SR-1 Squat Rack
6 Maverick Glute Ham Developer
10 Powermax Flat Bench
6 Maverick Push Pull Wheelbarrow Sled
15 Powermax Oly Bar 28mm 20kg Chrome LIFETIME WARRANTY
5 Powermax Oly Bar 25mm 15kg Chrome LIFETIME WARRANTY
5 15lb Aluminum Training Bar
20 Muscle Clamps
12 Warrior 45lb Bumper Pair
5 Warrior 35lb Bumper Pair
12 Warrior 25lb Bumper Pair
5 Warrior 15lb Bumper Pair
12 Warrior 10lb Bumper Pair
5 5lb Steel Pair
5 2.5lb Steel Pair
8 Concept 2 Model D PM3 Black Rower
10 Abmat
4 Rage Medicine Ball 20lb
4 Rage Medicine Ball 14lb
2 Rage Medicine Ball 10lb
2 #2 Red 40lbs Resistance
2 #3 Purple 60lbs Resistance
2 #4 Green 95lbs Resistance
2 #5 Blue 120lbs Resistance
10 Ultra Speed Jump Rope Assorted Colors
10 Wood Gymnastics Ring w/strap
5 20' 1.5 Dia Manila Climbing Rope
10 Maverick 3N1 Cube Plyo 20-24-30
5 Maverick 2N1 Cube Plyo 16-20
1 No Limits Timer
3 Cast Iron KB 15lb
3 Cast Iron KB 25lb
6 Cast Iron KB 35lb
6 Cast Iron KB 55lb
4 Cast Iron KB 70lb
5 1lb Boxes of Chalk
3 Vertical Bar Storage Holds 10 Bars
8 Rolling Plate Storage
There's lots of filler items here, per usual. Their pricing is very similar to Get RX'd, surprise, surprise.
The package listed above can be found here.
Hammerhead Strength Equipment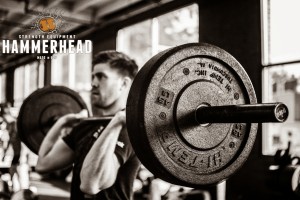 Hammerhead is once again like Get Rx'd and Maverick in that I believe their equipment is on a similar level, and so is their pricing.
Their Gold Level Package that is designed for 10-13 athletes includes:
1 – 6 Pole Wall Mounted Pull Up Rig – Easily fits 13+ Athletes for Pullups, Toes to Bar, Ring work, etc. and has 3 Squat Stations
1 – Hammerhead 6 Digit Programmable Wall Timer
6 – Hammerhead 20KG Men's Bars – 28.5MM shaft, no center knurling, bronze bushings
4 – Hammerhead 15GK Ladies Bars – 25MM shaft, no center knurling, bronze bushings
3 – Hammerhead Training Bars – 15LB – 25MM aluminum shaft
13 – Spring Collars
Up to 208lbs* of Dynamax Medicine Balls – You Choose the Sizes or go with our Picks – 4-8lb/4-10lb/4-14lb/4-20lb
Up to 800lbs* of Hammerhead Classic Kettlebells – You Choose the Sizes
Up to 1680lbs* of Hammerhead Bumper Plates – You Choose the Sizes
10 – Sets of Hammerhead Wood Gymnastics Rings and straps
2 – Resistance Band Athletic Packs [4 of each size Resistance Band]
1 – Set of Steel Weight Plates 20-5lb and 20-2.5lb
13 – Abmats
13 – Cable Jump Ropes
6 – Plyo Boxes – Our popular 20x24x30
7 – Plyo Boxes – The latest addition to our lineup, the 16x20x24.
4 – Climbing Ropes – 1-1/2″ Manilla by up to 15 feet long. Spliced on one end and an eye loop in the other.
2 – Vertical Bar Storage Units that hold 12 bars each
8 – Vertical Bumper Plate Storage Units with Casters – keep your bumpers sorted well and mobile.
I have never used any of Hammerhead's Equipment. But, if their price is better than Get Rx'd and Maverick, they're certainly a good option.
The package listed above can be found here.
Rep Fitness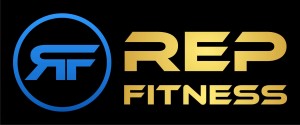 I think Rep Fitness has some good equipment. Specifically I've seen some good things said about their barbells.
Their 15 person Affiliate Package for CrossFit includes:
2000 lbs of Rep Black Bumper Plates – choose the weights you want
(10) Rep Gladiator Bars – 20kg
(5) Rep Sabre Bars – 20kg
(2) Rep Sabre Bars – 15kg – 25mm women's bar
(5) Rep 15 lb Technique Bar
(20) Sets of Spring Collars
(1) 224 kg Rep Kettlebell Set – choose your own sizes up to 224 kg
(15) Rep Wall Balls – choose the weight up to 20lbs
(8) Sets of Rep Wood Rings
(10) Rep 3-in-1 Plyo Boxes – 30″x24″x20″
(5) Rep Squat Stand
(5) Rep or Rage Flat Bench
(10) Rep Slingshot Jump Rope
(10) Rep Ab Support Mat
(8) Concept 2 Model D Rowing Machine
(1) Rep Timer – 6-digit programmable interval timer with 4″ LED numbers
This set is ~ $20,000 and has a lot of your essentials. Out of all the pre-built packages, this one seems the most thought out.
You can find the Rep Fitness 15 Person Affiliate Package for CrossFit here.
The companies listed above are really the ones I would focus on. There are certainly many others, but these are the top of the bunch.
Extra Equipment for a CrossFit Affiliate
Now I've listed the essentials, but I'd like to discuss some of the extra equipment that can give you a competitive advantage against other gyms in your area and really make you look like a premier facility.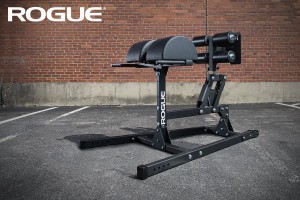 You will eventually buck up and buy some GHD's. They aren't essential, but they sure are nice to have and there isn't one much better than the Rogue Abram GHD 2.0.
This GHD is stout, and will last the life of your facility. Many members will after getting into CrossFit for a while and binge watching YouTube videos will wonder why their gym doesn't have them.
At that point you will need to purchase them, but I don't think you will from the beginning.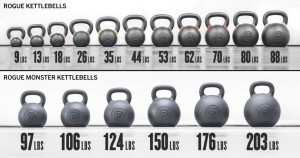 Many of the CrossFit Girls workouts utilize kettlebells. The price for them can add up quick, but I enjoy using them and I know many others do as well. Buy a few of the most used weights and add as you go.
I like theRogue Kettlebell because it's a basic kettlebell that is priced well and has a great warranty.
Your members will eventually get very into weightlifting and you may want to set up a barbell club. I suggest making your own (check out my DIY Weightlifting Platform here) but if you'd like to buy one, Rogue has a pretty one here.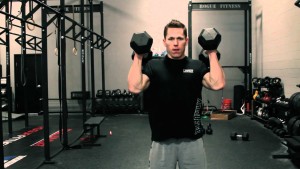 If you have a strength focused gym, or plan on doing dumbbell snatches a good set of dumbbells can be very attractive to potential clients.
I would first check craigslist to see what you can get used.
Otherwise, Rogue has a good option here, although a bit pricey.

These can be a very fun training tool. I made my own that you can see here, but I would suggest purchasing your own so they will last longer.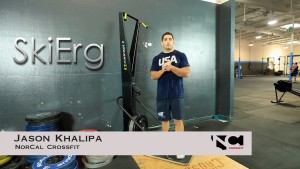 These are awesome conditioning pieces of equipment. If you have regional level competitors, I think you should invest in at least one of these to keep them around.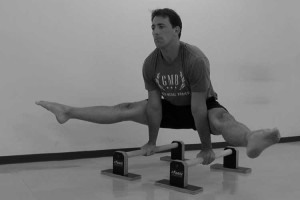 Parallettes are great for L-sits and deficit hand stands. I don't think you need a lot of them and you can always make your own out of PVC pipe. But, protect yourself and just buy them.
You can order Parallettes from Rogue here.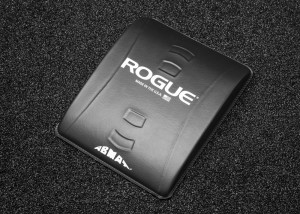 Nobody likes monkey butt. Buy some Ab mats for your members. They're cheap and are great for sit ups or using as a knee rest.
You can find the Abmat Pro from Rogue here.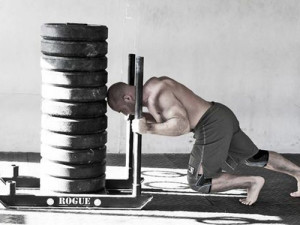 Have some masochists at your gym? Get them some sleds. These will take a beating and keep on going.
You can find the Rogue S-25 Fat Boy Sled here.
Final Thoughts
So there you have it. The complete guide to CrossFit Facility Outfitting. I will update this as new equipment comes out. But for the most part, the basics will stay the same. My advice is always, "if you're going to buy something, buy it once." Good luck growing your facility and feel free to comment with any questions or inquiries.