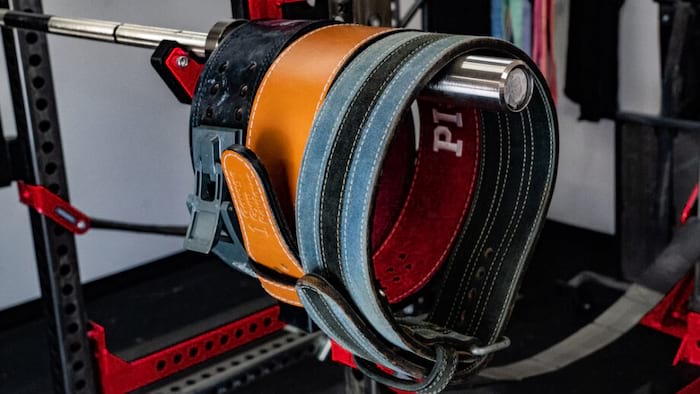 When we take stock of the other powerlifting belts we have used, we notice the little differences that the Pioneer Cut Power Belt have above their competition. The ability to adjust a single prong power belt with ½" increments is a big deal to us. Sometimes a lifter will notice how much their midsection may fluctuate throughout the day. Some days you may be storing extra water or may be a little too bloated from carbs. Other days you may be slightly depleted. This is where a ½" becomes very useful. The ability to accommodate these seemingly small yet significant changes in trunk circumference is novel and needed.
In terms of manufacturing and leather work, Pioneer is among the best out there. Every step from the design to the manufacture of the Pioneer Cut Power Belt has been optimized for function as well as durability. They cut no corners in the material used as well as finishing touches which is why their belts are priced as they are.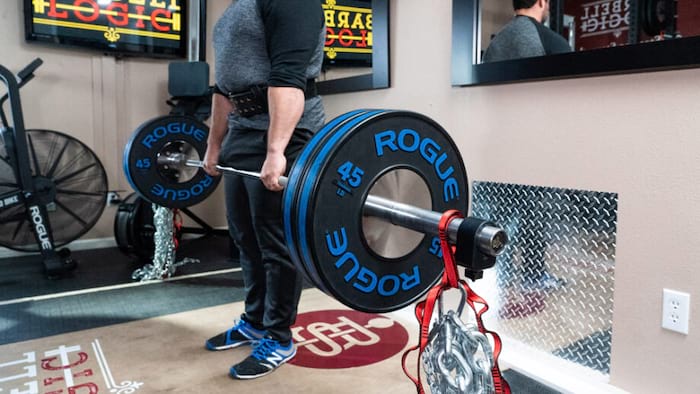 For example, one of the most well-known powerlifting belts in the industry is the Inzer Forever Belt. This belt is notorious for being one of the hardest belts, if possible, to be broken in. One of the reasons may be that in the leather layering process, they add a layer of what is called Robus Leather to be used as one of the layers. You have probably handled Robus Leather before as it is used as a cheap leather in low-end shoes as well as purses and other low-market brand leather products. It feels and rips like cheap "leather-board" cardboard. The reason Inzer and some other companies use this is to simply make the belt thicker instead of using one solid piece of sole leather as the Pioneer Cut Power Belt utilizes.
Bob's belts as well as the Crain Power Belt also uses Robus Leather as a layer (along with a good solid piece of vegetable tanned sole leather). Durability wise, they do stitch and glue the layers together which helps with the belt holding together over time, but, just because a piece of material is hidden, that doesn't mean it's not there.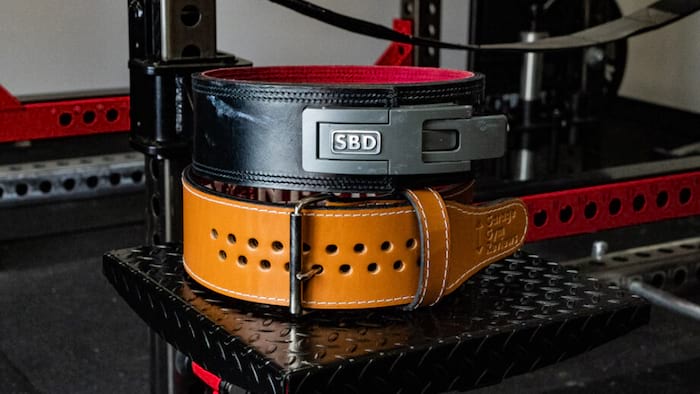 Another belt from the past few years is the STrong Belt by powerlifting industry leader Mark Bell. While popular, when compared to the Pioneer Cut Power Belt we find several flaws such as the type of leather used and how it is layered together. The STrong Belt is 3 layers of 3 to 4mm  curried leather that is only stitched together, not glued. This results in the leather rubbing together and over time will weaken the stitching. Similar to the STrong Belt would be the Rogue Ohio Lifting Belt which uses 2 pieces of curried shoulder leather that are stitched together (but aren't glued). Again, Pioneer uses one piece of sole leather stitched, glued, and sandwiched by 2 pieces of suede.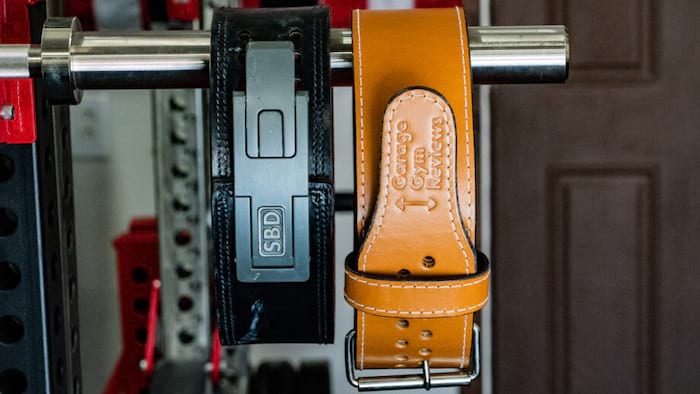 The SBD Power Belt is an adjustable lever belt that is possibly the best lever belt out there. We've reviewed it in the past and ranked it extremely high, however, the reason we like it so much is their unique lever system. The Pioneer Cut, while not a lever belt, we believe is a better value (quality::price). The belt portion of the SBD Power Belt is manufactured quite nice, but is priced much higher, around $230 as of this writing, mainly because of the unique lever system. Most people are used to lever belts that need to be adjusted with a screwdriver, whereas no screwdriver is needed with the SBD Power Belt. With the ½" adjustability feature of the Pioneer Cut, we have found that a lever belt does not actually much more in terms of stability when compared to a prong style belt. This said, we'd love to a Pioneer belt with an SBD lever, although we doubt we ever will (or SBD sell their lever system separately from their belts.)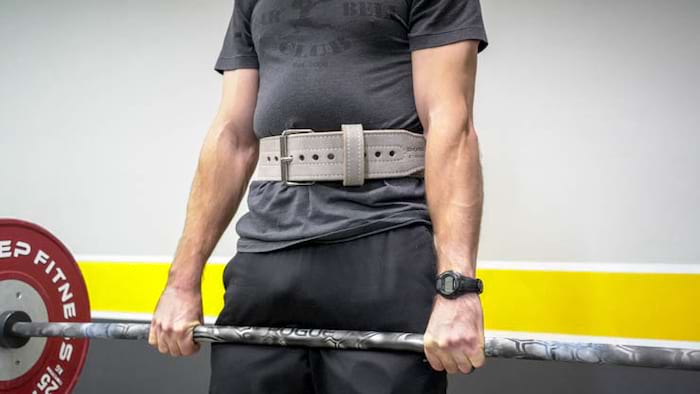 A newcomer in terms of belt making is Dominion Strength Training. They produce the Starting Strength brand of belts and have largely focused on 3" deadlift belts although they've begun venturing into 4" power belts as well. The Dominion Weightlifting Belt utilizes the conventional single prong design and appears to apply no dressing to belt edges, whereas the Pioneer Belt does (and we find gives it an overall more professional look as well prevents the edges from fraying over time). This said, Dominion Strength is making great belts and are comparable in many ways to Pioneer without the wide array of customization options. We've done a review on the Deadlift Belt from Dominion Strength that you can find here.
Best Belts is another option very comparable to the Pioneer and Dominion. The Best Belt is more comparable to the Dominion Weightlifting Belt in the simplicity of its design and features. Best belts allows for fewer customization options compared to Pioneer (we're pretty sure Pioneer blows everyone out of the water in this area.) You are able to choose the color of your belt, and the lead time is generally 5-7 weeks. Pioneer Belts have a lead time of 4-6 weeks for non-embroidered belts and 6-8 weeks for embroidered/laser burned. Not every company listed above offers customization options (besides sizing), so the ability to professionally laser cut your name or whatever text or picture you choose truly makes the Pioneer Cut Power Belt a cut above the rest.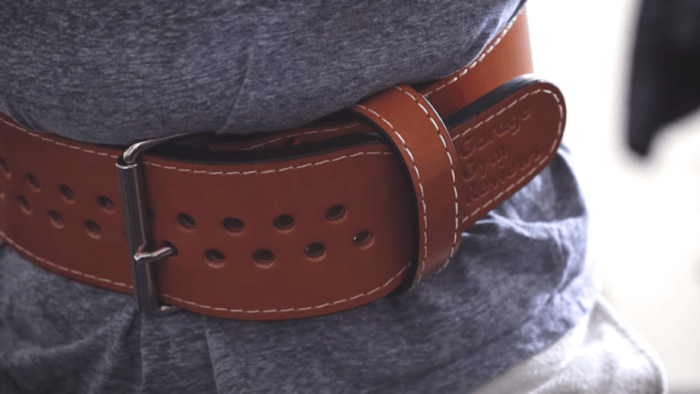 Our general feel for the Pioneer Cut Powerlifting Belt, after using it extensively for the past few weeks and breaking it in, is that is one of the best single prong belts on the market. A single prong power belt is a simple design, and this is where we believe attention to detail has served the folks at General Leathercraft well. The feel, overall construction, and the added touch of ½" adjustability of the Pioneer Cut Powerlifting Belt are sure to make you feel as if you have the best power belt that money can buy.