Rogue Fitness has teamed up with Steve Strohm from Pioneer Belt to offer the Rogue Faded 4" Lifting Belt by Pioneer.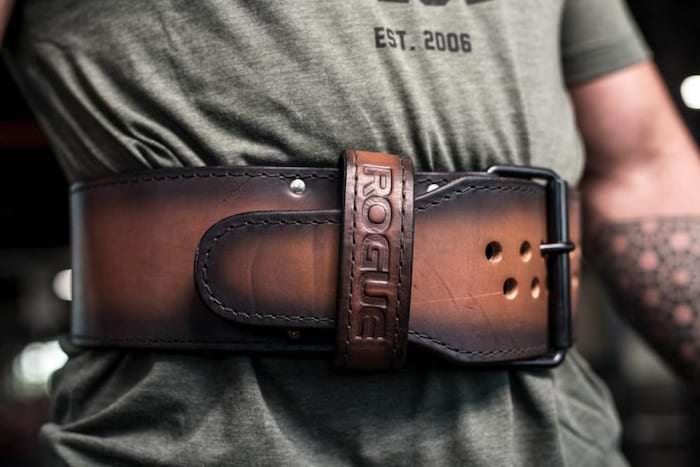 Rogue Fitness is known for making some of the best and most popular gym equipment currently on the market. They're also known for making a lot of it, including their own lifting belts.
Pioneer Belts has been around since 1979, but has more recently, by utilizing the power of social media has become incredibly popular. They're known for making custom belts using both the standard prong style as well as lever belts.
Coming out of absolutely nowhere, these two respected companies in their different markets have come together to produce a belt that not only looks great, but should perform incredibly well.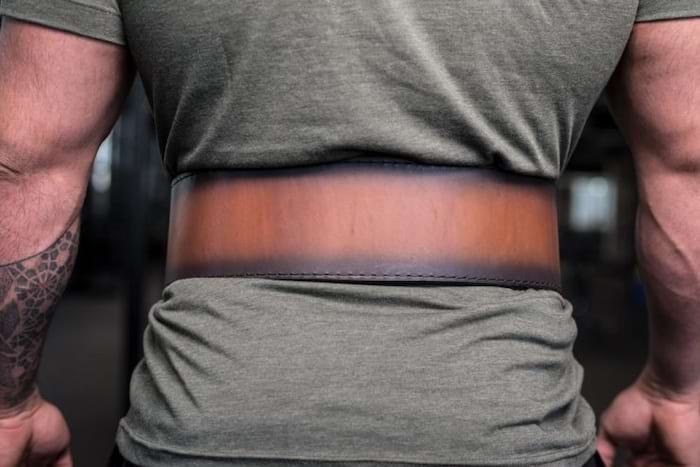 The Rogue Faded 4" Lifting Belt by Pioneer comes in, as its name suggests at the standard 4" width. This is great for most power lifts, although some prefer a thinner belt for deadlifts.
The most important part of the belt, the leather, is 100% vegetable tanned sole leather with black suede sewed on the inside for increased comfort.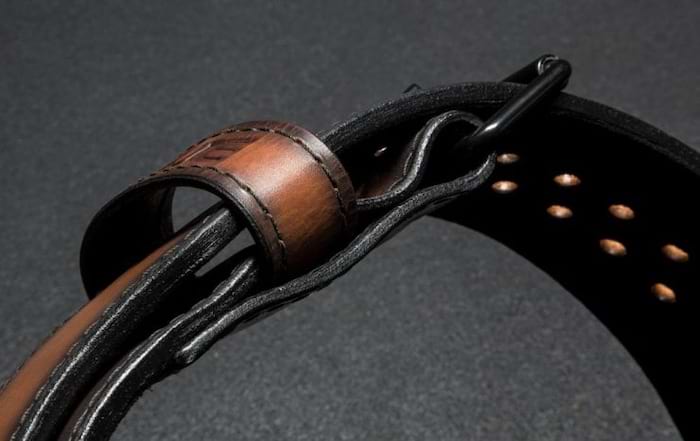 Here are the specs:
Made in the USA
100% Vegetable Tanned Sole Leather construction
No frills, faded look
Thickness: 8.5MM
Width: 4"
Black Suede Liner
Pioneer Cut for 1/2" tightening increments
Black Buckle and Prong
Rogue branded loop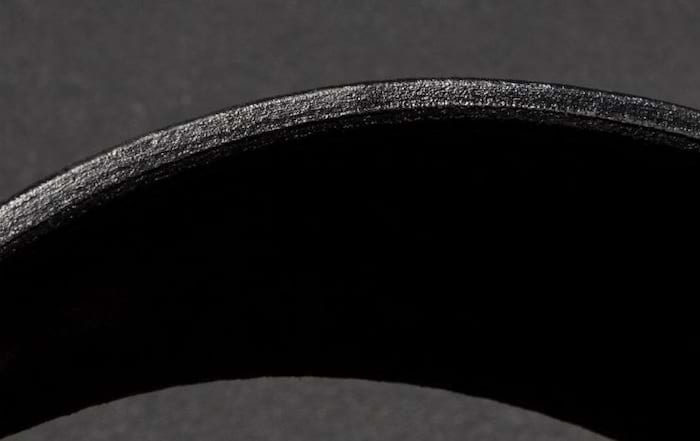 The Rogue X Pioneer belt is 8.5MM thick which is a bit thinner than Rogues new Premium Ohio Lifting Belt. The thickness of a belt comes down largely to personal preference, but a thinner belt should wear in quicker and if using quality leather and stitching, shouldn't see much durability issues compared to a thicker version.
The belt is dyed on both the top and bottom to provide a cool faded look that should wear in well over time.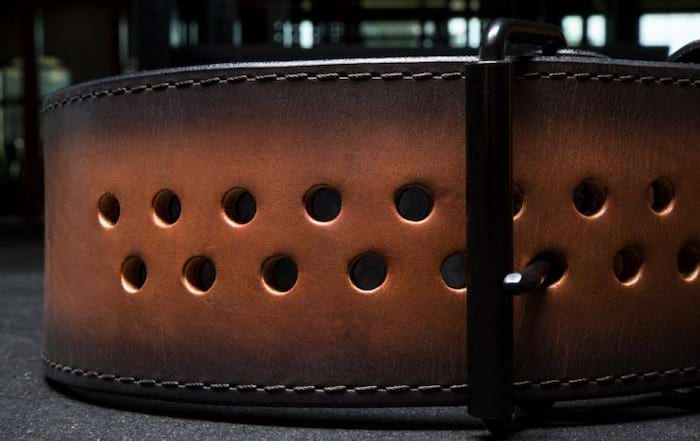 The Rogue X Pioneer Belt uses a black zinc roller buckle that fits into the innovative Pioneer Cut.
Pioneer Cut adapts the standard prong buckle to allow for a more custom fit by using two offsetting lines of holes instead of one. Due to this design, athletes can tighten the belt by 1/2" increments instead of the typical 1", enabling a more precise fit and to allow for easier buckling and unbuckling. Based upon the reviews by others, this is a very popular feature.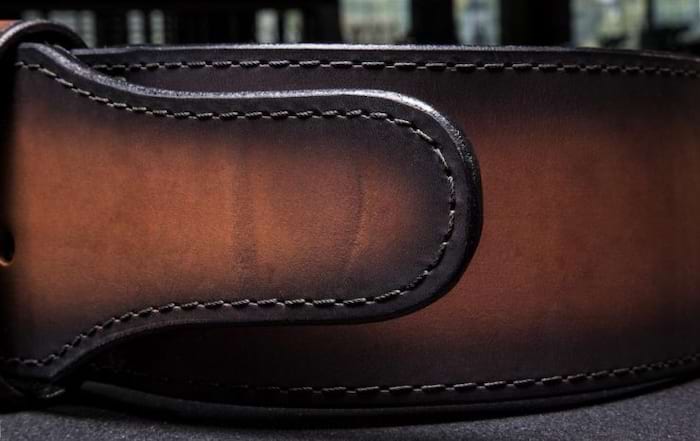 Finally, the Rogue X Pioneer belt has skived edges, is single stitched, and features Rogue branding on the belt loop. I would have liked to see Pioneer branding on the belt as well, but maybe that will come in future iterations.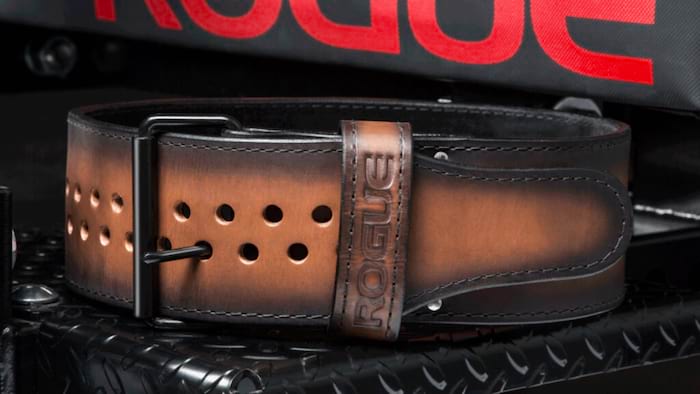 I foresee this being one of the best-selling belts Rogue sells due to the price point as well as the craftsmanship and innovative Pioneer Cut. Do you plan on picking it up or do you prefer to use a different belt? Let us know in the comments.