We test and review fitness products based on an independent, multi-point methodology. If you use our links to purchase something, we may earn a commission. Read our disclosures.
In 2013, frozen yogurt, the Harlem Shake, Vine, and boutique cycling studios were all the rage. This is also the first year the brand Peloton released the Peloton Bike to early adopters in order to capitalize on the cycling craze. As the buzz around this aforementioned trend died down, Peloton looked to expand their product catalog with the Peloton Tread, which made its debut in 2018.
In 2020, Peloton rebranded the original Tread into the Tread+, and began selling a less-expensive (and less-tricked-out) version as the Tread. In this comparison, I'm going to give you all the dirt on the Peloton Tread vs Tread+, and believe me, there's a lot to dig into.
Are You Tread-y for This?
Treadmills are my specialty. I know every industry standard like the back of my hand, plus, what you should expect from options at each price point. And, I'm not the only one. Our team of expert product testers and reviewers include certified personal trainers, former college athletes, and nutrition coaches. It's safe to say we know our stuff (and we hope you're tread-y for this review).
Quick Look: Peloton Tread
As of the time of this writing, you can purchase the Peloton Tread for just under $3,500. This is the most basic package you can buy, which is just the actual treadmill itself. If you don't mind spending some extra cash (I'm talking up to $400 more), there are three other packages available. Depending on the option you choose, these may include things like a workout mat, dumbbells, water bottle, heart rate band, yoga blocks, and yoga straps.
Peloton Tread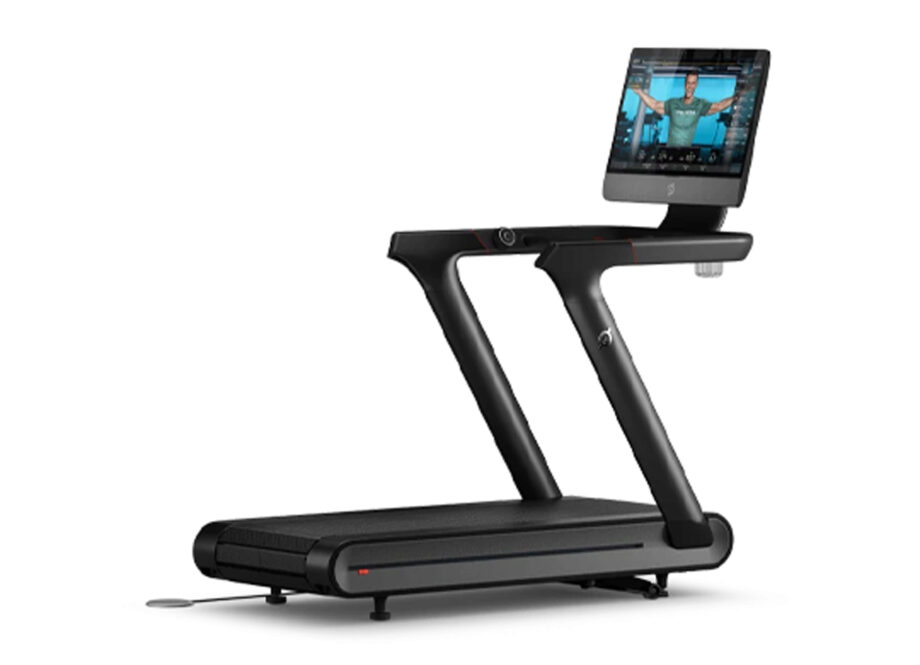 Peloton Tread
Unless you've been living under a rock, you've heard of Peloton and its cult-like following in the world of fitness. Peloton has gained a fantastic reputation for its world-class instructors, motivating classes and immersive experience, all of which are accessed with the Peloton Tread.Constructed from a carbon steel frame, the Tread is sleek, sturdy and able to support weights up to 300 pounds. The Tread features a 59 inch by 20 inch running belt, which is slightly smaller than those found on other treadmills in this price range. That said, it is plenty big enough for the majority of the population.Notably, there's no front hood housing the motor. Instead, the 3.0 horsepower motor is located in the deck, under the running belt area, which gives an overall roomier feel. Runners will benefit from the center red line located around the belt that encourages better running mechanics. While the Tread deck doesn't have shock absorbers, users report it still feels good and has a decent bounce.While running on this beautifully designed treadmill, users can interact with the 23.8 inch high-definition touchscreen to access workouts, leaderboards, fitness metrics and other training programs as well. Unfortunately, this does require a subscription and the Tread does not house any onboard workout programs.The touchscreen includes a front-facing soundbar, camera with privacy shield, rear-facing woofers, a USB port and space for two water bottles. You won't find a fan on this console, which seems a bit odd given the price but this certainly isn't a deal breaker. The Peloton Tread has Bluetooth 5.0 connectivity and supports speeds up to 12.5 miles per hour as well as an incline range of 0-12.5%. The Tread is missing a bit of functionality here as it does not offer a decline usually seen on a machine of this price. And, decline truly adds a level of variability and intensity so it would've been a nice touch.The Tread is also noted to be a very quiet machine. Aside from any sound that comes from the speakers, you won't hear much from the motor as you walk or run. It has several new safety mechanisms including an emergency stop button, safety key, stop-sensor technology in the belt and a "Tread lock," which is a four-digit passcode to unlock the belt.Buyers will want a dedicated spot to house the Tread. At 290 pounds, even with transport wheels it is not easily moved. And, while it's relatively compact, it does stamp out a footprint of 68 inches long, 33 inches wide and 62 inches high so it certainly isn't a spacesaver. Also, given the price of the Tread, the one-year limited warranty is quite disappointing.
Take a look at our full Peloton Tread review.
The Peloton Tread+ and Tread Recall
In May of 2021, Peloton recalled the Tread+ due to safety issues. The brand also recalled the regular Tread in the same month, but maintained that only 1,050 units were affected in the United States, as most were sold out of the country. Any regular Treads sold after September of 2021 were not a part of this recall.
Peloton took the Tread off of the market due to the screen possibly coming off and injuring users. The Tread+ was recalled because of various injuries (and one death) to kids, adults, and pets who were getting dragged under the machine.
The regular Tread has since re-appeared on the website with updated safety features (and a sturdier screen), but the emphasis from the brand is on the new passcode component. Users have to type in a passcode (called Tread Lock) before starting their workout, which is Peloton's attempt at preventing children from playing on the Tread and getting injured. Peloton also recommends users remove the safety key after using the machine to make certain that no one who isn't supposed to use the Tread can access it.
The Tread+ has yet to be re-released on the website, and there is no exact timetable for the machine's comeback. If you're interested in getting your hands on the Tread+ when it comes back out, you can sign up for their emails to be notified.
Peloton Tread and Tread+ Comparison Chart
It is worth noting that Peloton no longer has the specs for the Peloton Tread+ on their website, so these numbers are gleaned from various other sites.
| | | |
| --- | --- | --- |
| Machine | Peloton Tread | Peloton Tread+ |
| Price | Starting around $3,495 | Starting around $4,300 |
| Running belt size | 59" L x 20" W | 67″ L x 20″ W |
| Display | 23.8-inch HD touchscreen | 32-inch HD touchscreen |
| Speed range | 0 to 12.5 MPH | 0 to 12.5 MPH |
| Incline knobs | 0 to 12.5% | 0 to 15% |
| Warranty | 5-year frame, 3-year motor and belt, 1-year touchscreen and original components | 5-year frame, motor, and belt, 1-year touchscreen and original components |
| Jump buttons | Yes; can increase speed and incline | Yes; can increase speed and incline |
| Running surface | Continuous belt constructed with Nylon and PVC | Individual slat belt constructed out of rubber and aluminum |
| Compatible with | Peloton All-Access Membership ($44 per month)Apple Watch | Peloton All-Access Membership ($44 per month)Apple Watch |
| Bluetooth connectivity | Yes | Yes |
| Footprint | 68" L x 33" W x 62" H | 72.5″ L x 36.5″ W x 72″ H |
Key Similarities Between Peloton Tread and Tread+
Same stellar Peloton programming
Same speed range
Same frame warranty
Both have Bluetooth connectivity
Both have been a part of a voluntary recall at some point
Important Differences Between Peloton Tread and Tread+
The Peloton Tread is available for purchase right away and the Tread+ is not
The Peloton Tread+ has more incline options than the Peloton Tread
The Peloton Tread is less expensive than the Tread+
The Peloton Tread+ has a larger running space than the Peloton Tread
The Peloton Tread belt is made of a more traditional nylon and the Peloton Tread+ has individual slats like a manual treadmill
Customer Reviews of the Tread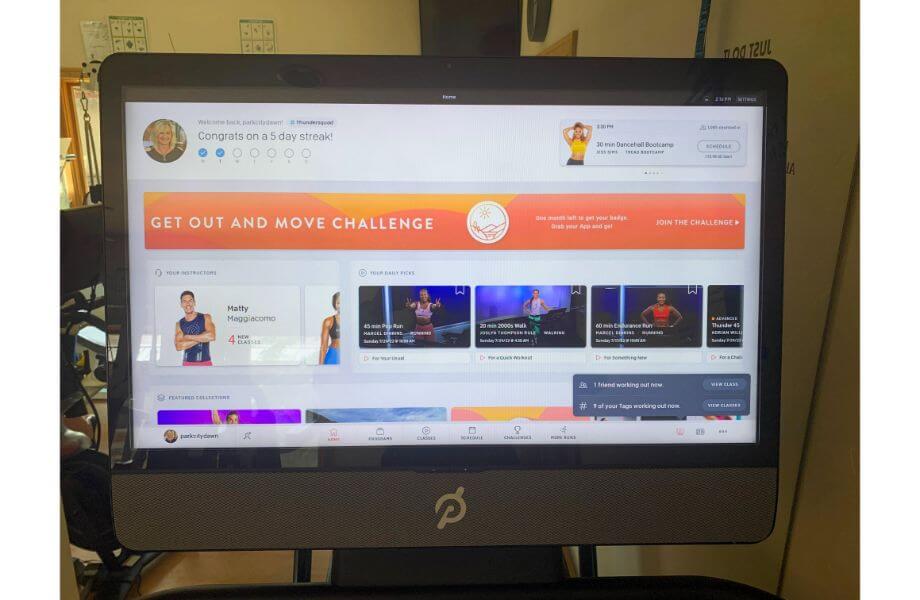 Currently, the Peloton Tread has 670 reviews with an average score of 4.7 out of 5. Happy customers love the programming, large screen, and general usability.
"This treadmill is very well made," customer Amber explains. "Sleek and beautiful but very strong. The screen is huge and has a clear picture. The app that goes along with it is a must! I had no idea how valuable these workouts would be."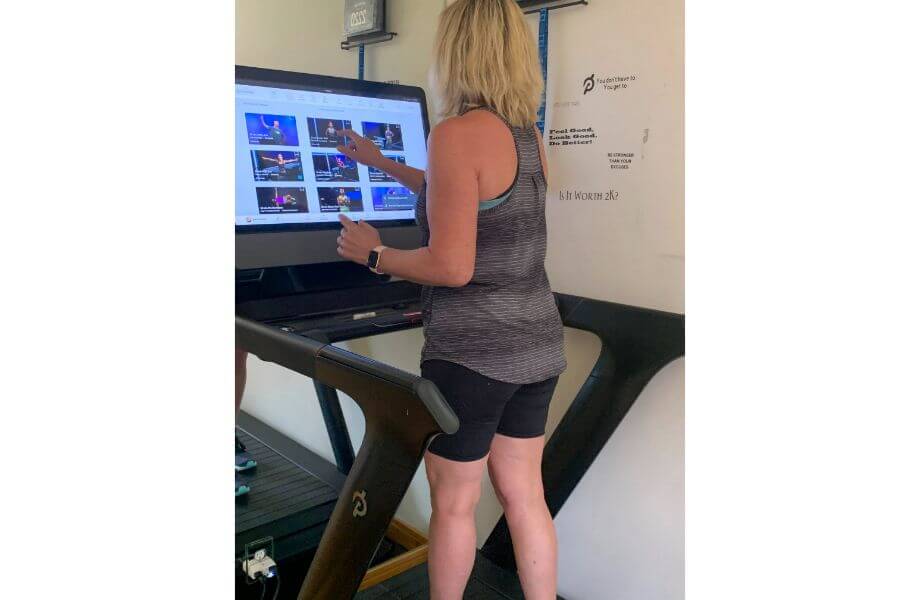 Others weren't quite as jazzed as Amber about the Tread. Dissatisfied customers reported bad customer service, shakiness of the machine, and durability issues.
"The Tread died after about a week," reviewer Anand Parikh said. "It's been 2 weeks of back and forth with customer service, which proved to be useless. Decided to return it, as we're in the 30-day window and buy an entirely new one."
Tread+ vs Tread Workout Feel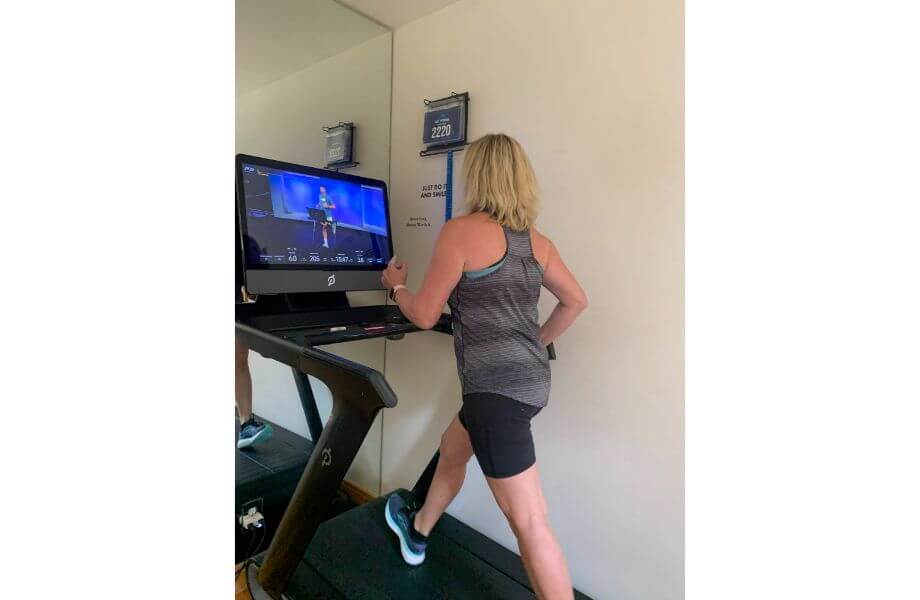 I have personally only been on the Tread, but based on specs, the Tread+ likely provided a different cardio experience. For one, the belts of the two machines are entirely different. On the Tread+, the belt was constructed of individual slats, similar to that of a non-motorized treadmill like the AssaultRunner Pro. For the current Tread, the belt is similar to most motorized treadmills, as it is constructed of nylon and PVC.
Secondly, the Tread+ had a much longer deck when compared to the Tread. The Tread has a 59-inch long deck, which is just an inch under the industry standard for a running treadmill. The Tread+ reportedly had a 67-inch long deck, which may be the lengthiest deck I've ever heard of. If you are a really tall individual, you may want to consider holding out for the Tread+ to return, because I can't think of another treadmill with a 67-inch deck.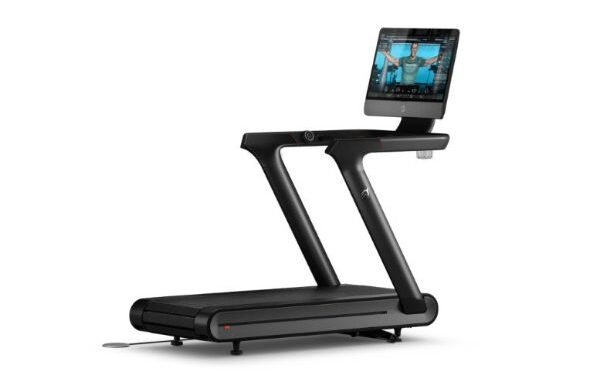 Both the Tread and the Tread+ are outfitted with giant touchscreens, but the Tread+ naturally had a bigger one. Both machines use the same all-encompassing programming from Peloton, and you didn't unlock any extra app features if you were using the Tread+ versus the Tread. With an all-access membership ($44 per month), you can view things like a leaderboard, a variety of metrics, live classes, and a bevy of Peloton instructors on either Peloton Treadmill.
It is worth noting that neither of these machines can be folded. A lot of high-end commercial treadmills don't fold, so I assume that's why Peloton did this. However, it doesn't always make the most sense for people who don't have a dedicated home gym or are in a smaller space. If this is the case for you, I'd recommend checking out something like the NordicTrack Commercial 1750 instead. It is foldable, has on-demand iFIT programming, and a comfortable deck. 
RELATED: Best Folding Treadmill
Warranty
The frame warranty for both the Peloton Tread and the Tread+ is below the industry standard. Typically, we expect to see at least 15 years for a frame warranty on a high-quality treadmill. Both the Peloton Tread and Tread+ only offer a five-year warranty on the frame, which is a little concerning. For how expensive both of these machines are, I would expect them to hit the industry standards.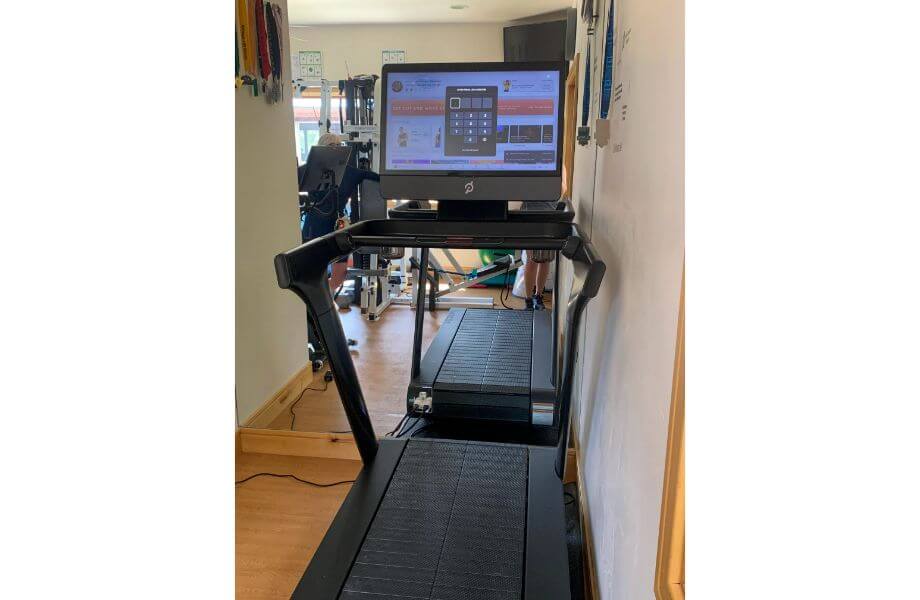 Returns and Financing Options
Peloton has excellent financing options available for the Bike, Bike+, and the Tread. I wouldn't be surprised if the Tread+ also had a stellar financing option when it returns to the market. Right now, you can finance the Tread through Affirm for as little as $82 per month with 0% APR for 43 months. 
The return policy is pretty standard. You have up to 30 days to return the Tread after it has been delivered to your home. If you choose to return the machine, you won't be refunded any of the original shipping costs accrued. To get the return process started, contact Peloton Support.
RELATED: Peloton Bike vs Bike Plus
Peloton Tread and Tread+ FAQs
Is Peloton Tread+ coming back?
As of right now, the updated Peloton Tread+ doesn't have a projected release date. If you're interested in the Tread+, you'll need to sign up for Peloton's emails for any updates.
Is the Peloton Tread easy on knees?
Can you just run on the Peloton Tread?
Yes, Peloton does have a 'Just Run' option for those who don't want to do an on-demand class. There was a period of time where Peloton didn't have a free mode, but they fixed this feature in the software in recent months. However, if you don't plan to really use the on-demand Peloton classes, I'd recommend a less-expensive treadmill without a screen.
Can I use just the Peloton app with the new Peloton Tread?
Unfortunately, Peloton Digital is only usable on your phone or other smart device. You'll have to purchase the all-access membership to use with your Tread or Tread+.