We test and review fitness products based on an independent, multi-point methodology. If you use our links to purchase something, we may earn a commission. Read our disclosures.
If you like low-maintenance, durable workout machines, you have come to the right place. Horizon Fitness is known for the quality of its cardio equipment, making its way onto our best treadmills roundup.
We really enjoyed testing the Horizon 7.4 AT Treadmill. While we haven't run on the Horizon 7.8, we are confident we can take a look at the specs and weigh them against our experience with its little sister to give you a good idea of what to expect. In our Horizon 7.8 AT Treadmill review, you'll find everything you need to know if you're looking to buy a treadmill.
More Than 1,000 Hours Testing Treadmills
Our main job is to test fitness equipment so you don't have to. We give you unbiased and realistic reviews to help you build your perfect home gym. Our team includes certified personal trainers, marathon runners, and triathletes who know a thing or two about running.
Our testers have run hundreds of miles on different treadmills. We have assembled and tested other Horizon Treadmills in the Studio line extensively, giving us the confidence that combined with our research, we can give you the best review of this product.
Horizon 7.8 AT Treadmill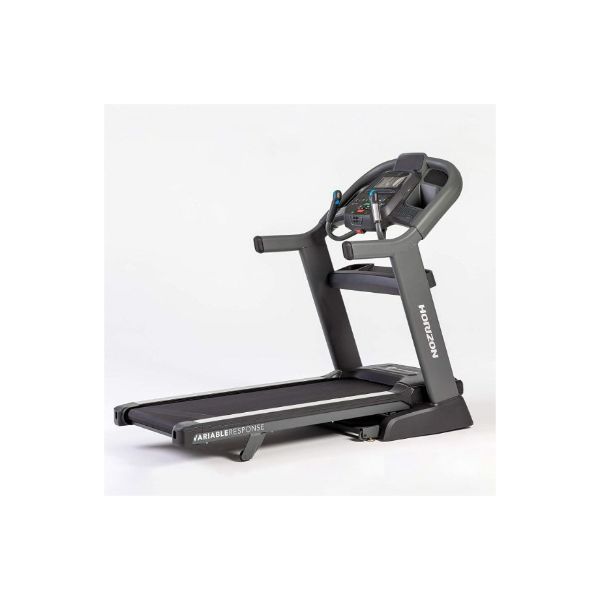 Horizon 7.8 AT Treadmill
One of the most respectable treadmills in Horizon's lineup is the Horizon 7.8 AT, the highest-grade model in the Studio Series. This treadmill features impressive specs, including a 22-inch-by-60-inch cushioned running deck, a powerful 4.0 CHP motor, a colorful 9.3-inch monitor, integrated speakers for an immersive experience, a rapid-charge USB port, and an included Bluetooth 4.0 heart rate strap. With the 7.8 AT, users can stream fitness classes from popular fitness platforms like Studio, Zwift, and Peloton all without a required subscription. That said, connection to third-party apps does require a personal smart device to access touch screen content, videos, or online classes. If you're someone who enjoys interval training, the 7.8 AT will likely be a great fit. Equipped with exclusive QuickDial controls and an integrated Sprint 8 HIIT program, runners can quickly and conveniently control speed and incline with the roller style control. Unlike grip-mounted buttons, the rollers allow users to tweak the speed or incline with minimal interruption to their run. Horizon provides an impressive lifetime warranty on both the frame and motor, which is testament to its quality design and components. As with all models in this Studio Series, the 7.8 AT features a folding design and transport wheels. However, with a weight of 330 pounds, it's not easily moved around. Additionally, when folded, it still has a large footprint so it's not very space-saving.
A Quick Look at the Horizon 7.8 AT Treadmill
Unlike high-end treadmills, the Horizon treadmill models are not known for cutting-edge technology. Instead, they are marked as reliable, durable machines that will last.
This 7.8 AT is the most expensive model on Horizon's Studio Series line. However, it only really has a few additional features you won't see outlined in our Horizon 7.4 AT Treadmill review, including a higher weight capacity, a bigger screen, and media control buttons.
The brand bills this as a "runner's dream," and there's a few reasons why. First, there is connectivity to fitness apps like Zwift and Peloton for interactive programming. Horizon also uses what they call a "Rapid Sync" motor that quickly responds to changes in speed and incline. A large running deck, measuring 60 inches long and 22 inches wide, also makes an ideal space for those looking to up the speed.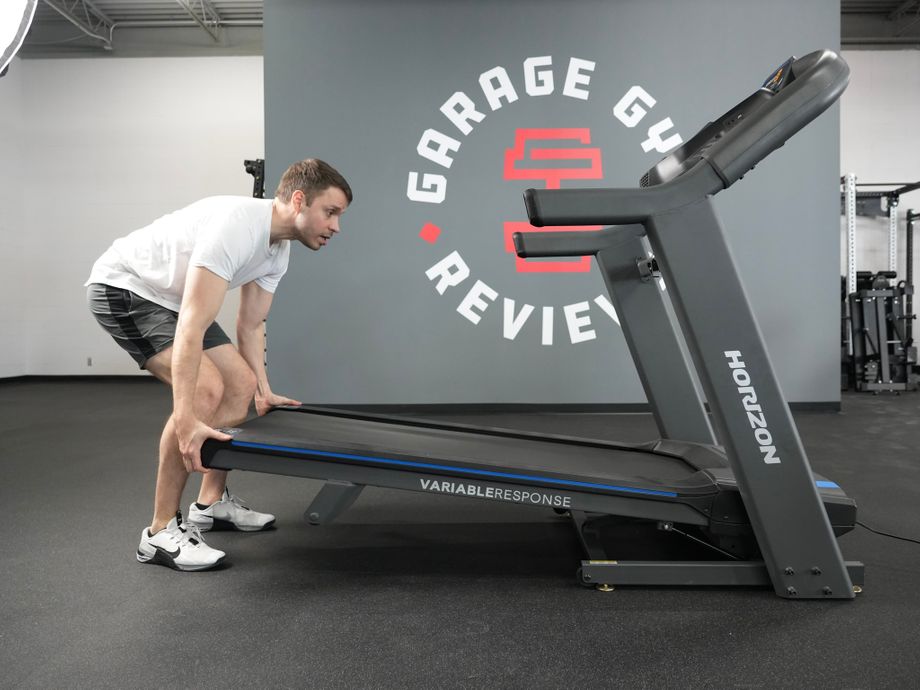 What We Know About The Horizon Fitness AT Treadmill Line
We haven't been able to snatch up the 7.8 to test just yet, but we have tested the Horizon 7.4. This means we have a pretty good read on the Horizon Studio Series. Here are some things that we know from our previous hands on research:
Horizon Fitness typically is great for anybody with a medium-size budget.
You can expect a quiet machine that is great for home gyms
The Studio line comes with a lifetime warranty on the frame and motor.
Pros:
Allows you to stream outside apps
Change incline controls and speed mid-stride
Featherlight folding system
Large 22" x 60" running deck
Comes with a chest strap heart rate monitor
Max user weight at 375 lbs
Bluetooth speakers
Speed up to 12 MPH
Incline up to 15%
10 built-in programs
USB port for charging devices
Bluetooth connectivity
Cons:
Costs around $2,000 (financing available)
No touchscreen display
Heavy and not easy to move
Horizon doesn't disclose motor size
Is the Horizon 7.8 AT Treadmill Worth It?
We have given you the basic facts about the treadmill, so here is the big question: Is this treadmill worth your money? It's priced about the same as the NordicTrack Commercial 1750, which has a touchscreen and decline capabilities (but requires a monthly subscription to take advantage of streaming programming).
Great for:
People looking for a treadmill for running
Tall people or beginners who need a wide space to move
People who prefer their tablet over having a touchscreen
Not recommended for:
People who want decline training
Those who are tight on space
Horizon 7.8 AT Treadmill Specs
Footprint
76" x 37" x 64" (open)
42" x 37" x 71" (folded)
Weight
330 lbs
Weight capacity
375 lbs
Speed range
.5-12 MPH
Incline range
0-15%
Workout Programs
5K, Calorie, Custom, Custom HR, Distance, Fat Burn, Heart Rate, Hill Climb, Manual, Sprint 8
Display
9.3″ High contrast color TFT screen
Deck size
22" x 60"
Warranty
Lifetime Frame and Motor, 5 year parts, 2 year labor
Bluetooth
Yes
Foldable
Yes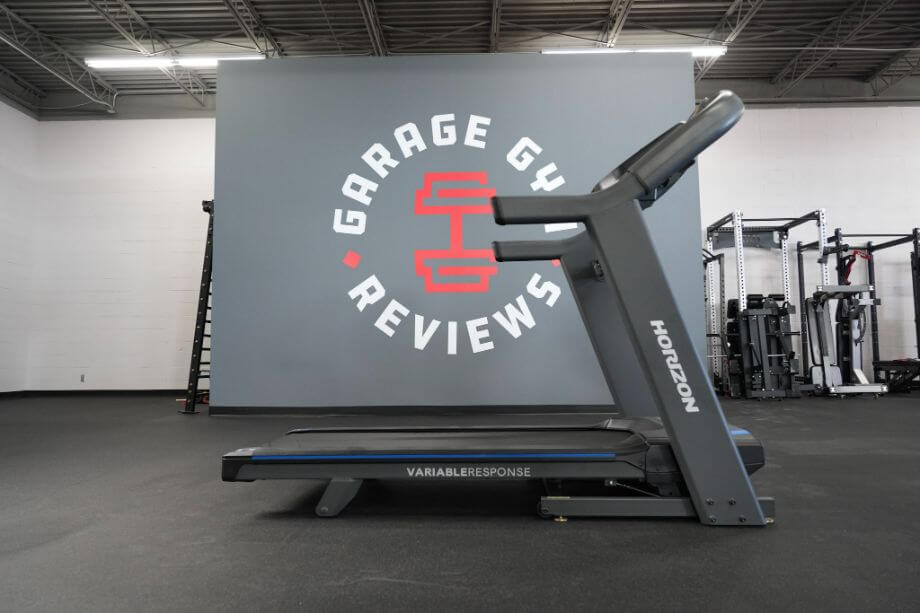 Our Take on Working Out With the Horizon 7.8 AT Treadmill
As mentioned, we haven't tested the 7.8 yet, but we know a lot about the other products in the series. Our team members have assembled, run on, and truly experienced these products, giving us insight into the 7.8.
Related: Check out our Horizon 7.0 AT Treadmill review
Based on our experts, online reviews, and hours of research, we feel like we can give you a good idea on how the 7.8 runs. For instance, we know that the 7.4 and 7.8 have the same size running deck, which is a roomy 22 inches wide and 60 inches long! This is perfect for tall runners who may feel like they have to shorten their stride on other treadmills.
While Horizon doesn't explicitly say their motor powers on their websites, our research indicates that the 7.8 motor is 4.0 CHP (continuous horsepower). This is another difference that we have found between the other models in this line (research says the 7.4 runs at 3.5 CHP and 7.0 runs at a 3.0 CHP).
If you don't know much about motors, all you need to know is that 4.0 is top of the line. This powerful motor makes it perfect for HIIT programming or running your treadmill consistently at top speed. There is no need to worry about that motor burning out or requiring lots of maintenance.
When we used the 7.4 AT, we found it to be pretty quiet. No treadmill is going to be silent, but we do like that these machines don't create the loud hum you hear in commercial gyms.
Customer Reviews
As you may expect, you will find some mixed reviews online. Here is a small spread of reviews from Amazon and the Horizon Fitness website.
"Treadmill is great. I am 6′ 260 and running at 7 mph it doesn't budge.I would rank it close to a gym or fitness club structure level. One down fall is the walking deck itself is a separate component from the control panel. If you incline the deck, the control panel doesn't move. This does not allow you to hold on to the control panel like many people do at gyms when on a max incline. Other than that great machine so far. Currently only 10 miles on it. Assembly was not very difficult. Be sure to wait until the end of assembly to tighten down all bolts and screws. This will help prevent stripping"- Tim
"Treadmill is solid and quiet when in use. The functionality of the dashboard is perfect for someone who doesn't want the bells and whistles of a TV directly attached to the treadmill. The power of the motor is the greatest attribute of the treadmill." Andrew S.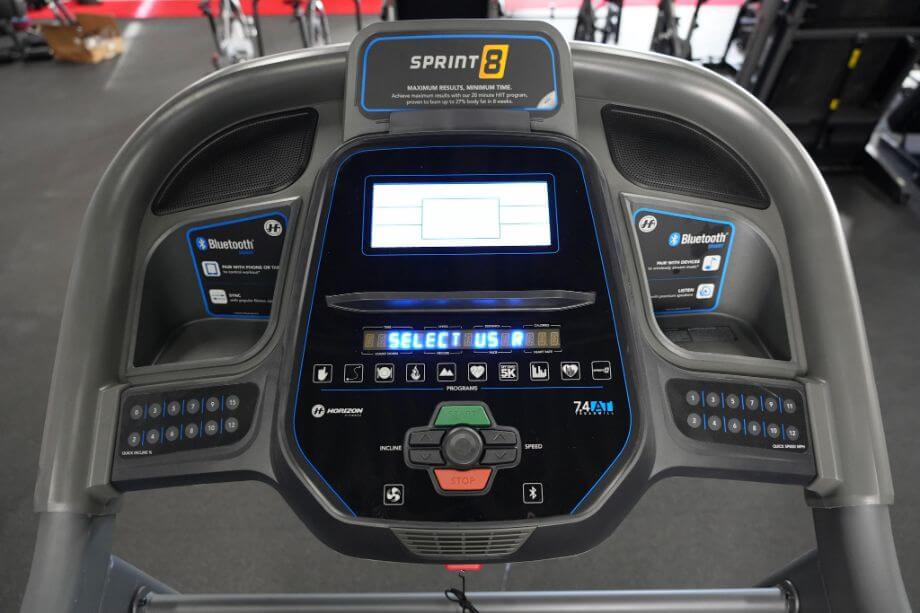 Footprint, Portability and Durability
The Horizon 7.8 is quite the tank, weighing in at 330 pounds. While it does have transport wheels, it is not easy to move. Also, make sure that you plan on placing your treadmill near an outlet, as it does need to be plugged in.
Also, this takes up a 76-by-37-by-64-inch footprint. That's over a 6-foot-by-3-foot space when folded open Fortunately, this is a folding treadmill. When you use the folding mechanism, the length is cut down to 3.5 feet.
One thing that impressed us with the 7.8 AT is the user weight capacity of 375 pounds. That's one of the highest in the industry.
The Ergonomics
One outstanding pro of this machine is the extra large treadmill deck (22 by 60 inches). This means the running surface is the biggest you can get on a motorized treadmill. The 7.4 has the same size deck and what Horizon calls three-zone variable response cushioning, providing an extremely comfortable run. We were glad to see these features in the 7.8 as well.
The machine has quick-dial controls that allow you to adjust the speed and incline while you are running. This is ideal for people who like to use their treadmill for HIIT workouts or interval training.
The 7.8 also comes with some great additions to make your run more comfortable:
Tablet holder
Accessory tray
Water bottle holder
One-step hydraulic folding
Built-in fan
Technology
While not a touch screen, the LCD and LED display screen on the 7.8 AT allows you to track distance, speed, and incline, among other metrics. There are also 10 different programs that you can follow, mostly following Horizon's Sprint 8 Hiit Training program. Horizon also allows you to connect to other training apps like Peloton and Zwift.
You can place your own tablet or phone on the display without it blocking your workout data. The treadmill connects to Bluetooth and comes with a heart rate monitor and chest strap to give you accurate data.
Brand Policies
Horizon Fitness offers some competitive warranty policies. On each of the machines in the Studio line, you get a lifetime warranty on the frame and motor. The parts have a five-year warranty, and there is a two-year labor warranty.
Overall, we couldn't find too many reviews about negative customer service, so you can expect the experience to be pleasant!
Ordering and Assembling the Horizon AT Treadmills
We ordered the 7.4 AT online, which you can also do with the 7.8. If you go through Horizon, you can choose to finance your treadmill in 12, 18, 24, or 56 month intervals.
When you get your 7.8 shipped to you, it will weigh about 391 pounds and come in a large box. Since the treadmill is heavy, we suggest that you have two people, or purchase the white glove option if available (available for an additional $299).
It is worth noting that when assembling the 7.4, our testers wrote that it took over an hour to assemble, but it was overall relatively easy with the help of somebody else.
The company also offers a 30-day money back guarantee.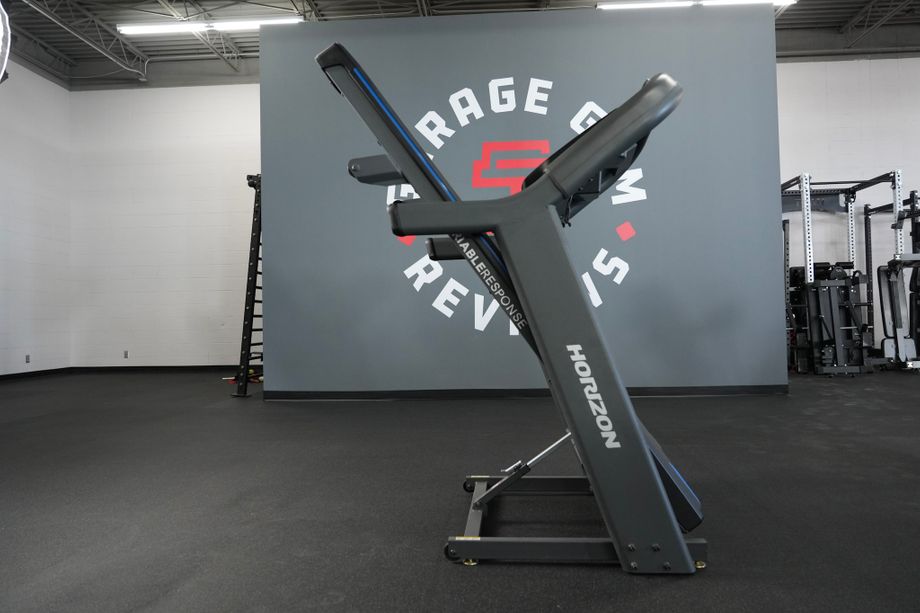 Final Verdict of Our Horizon 7.8 AT Treadmill Review
Overall, this is a good option for a low-tech, high power treadmill. It performs well, but it comes with a high price tag of around $2,000. At that price, we typically see higher technology features, like touchscreens and native streaming apps.
If you're looking for a budget-friendly treadmill, this certainly isn't it. But if you want a machine that will perform well, is built to last, and is backed by a lifetime warranty, this may be a great fit.
Horizon 7.8 AT Treadmill Rating
Horizon 7.8 AT Treadmill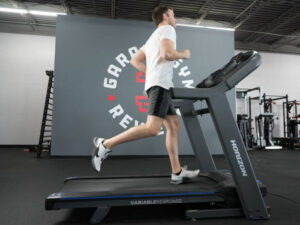 At $2,000, is this machine worth it? Find out in our Horizon 7.8 AT Treadmill review.
Product Brand: Horizon Fitness
Product Currency: USD
Product Price: 2699
Product In-Stock: InStock
Horizon 7.8 Treadmill FAQs
Is Horizon a good treadmill?
Horizon is a great treadmill depending on your needs! These treadmills are not known for cutting edge technology, but they are known for their accessibility and durability.
How heavy is the Horizon 7.8 AT Treadmill?
The 7.8 Treadmill weighs 330 pounds.
Which is a better treadmill, Sole or Horizon?
This depends on what you are looking for. Both brands make great machines. We are big fans of the Sole F63, which is priced around $1,000 and delivers on performance.