We test and review fitness products based on an independent, multi-point methodology. If you use our links to purchase something, we may earn a commission. Read our disclosures.
Exercise is one of the best ways to keep your heart healthy. But it's also a great way to identify any underlying heart issues. An exercise stress test is a controlled way to put your heart under stress so your doctor can see how well it keeps up with the increased demand of exercise. This can give clues about your heart health and your physical fitness level.
While exercise stress tests aren't totally diagnostic—they can't tell you exactly what's wrong, only that something is wrong—they're a common first step if you or your doctor suspects something is off. Here's everything you need to know about exercise stress tests and whether or not you should get one.

Related: What Is the Bruce Protocol Treadmill Test?
What Is a Stress Test?
A stress test is a non-invasive diagnostic test that shows how well your heart handles and responds to physical activity. On a basic level, the exam is used to measure blood flow to your heart and to identify any areas of the heart that may have been damaged from a previous heart attack.
It's used to screen for coronary artery disease (CAD) and other heart diseases, diagnose any arrhythmias (irregular heart rhythm), and/or estimate your risk of having a heart attack.
"An exercise test can also tell you how physically fit you are and what level of exercise is safe for you at the time," says Amanda Capritto, certified personal trainer and health coach.
There are several kinds of stress tests, including a nuclear stress test and a stress echocardiogram, but an exercise stress test usually involves running on a treadmill or riding a stationary bicycle until you reach your maximum heart rate.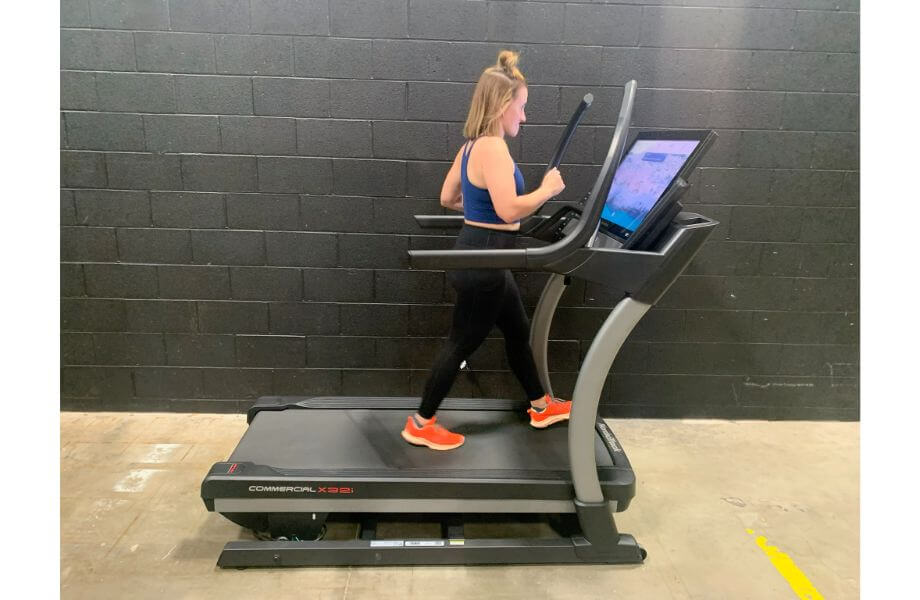 During the stress test, a cardiologist or other health care provider will attach several electrodes to your chest, arms, and legs. The electrodes are hooked up to an electrocardiogram (ECG or EKG) machine, which records your heart's electrical activity. Once you're all hooked up, you'll start walking on the treadmill at a slow pace.
As you exercise, your healthcare provider will increase the speed and/or incline of the treadmill every three minutes or so. You'll continue the cardiac stress test, also increasing your speed and heart rate, until you either reach your target heart rate goal or you develop symptoms, like chest pain (angina) or shortness of breath, that indicate you should stop the test.
The healthcare provider may also stop the test early if the ECG shows any heart abnormalities, like unexpected drops or increases in blood pressure.
After the exercise portion of the test, which lasts for 6 to 12 minutes on average1, you'll stay hooked up to the ECG for another 10 to 15 minutes or until your heart rate returns to its baseline.
What Does a Stress Test Show?
During treadmill stress testing, your healthcare provider measures electrical activity of your heart, heart rate, breathing rate, and blood pressure.
If your stress test comes back normal, it means there were no problems with blood flow to your heart. If your results come back abnormal, it indicates decreased blood flow to the heart.
While an exercise stress test can't identify exactly what's going on without follow-up testing, abnormal blood flow can indicate coronary heart disease and/or damage or scarring from a previous heart attack. If you have known heart disease, abnormal results may also be a sign that your treatment plan isn't working as expected.
"It's also possible that abnormal results are just a sign of poor physical fitness," says Amanda. "If you request to stop the test early or your healthcare provider ends the test because of shortness of breath, it may be because you have low cardiorespiratory endurance."
Who Should Get a Stress Test?
According to the American Heart Association (AHA)2, the majority of exercise stress tests are given to those with known or suspected heart disease. They may also be recommended for those with certain risk factors for heart disease and/or symptoms of limited blood flow to the heart. This may include:
Angina
Shortness of breath
Rapid and/or irregular heartbeat
Diabetes
Previous heart problems and/or heart attack
A family history of heart disease
If you're currently being treated for heart disease or you've had heart surgery recently, your doctor may also recommend stress tests as a way to monitor your progress and evaluate your treatment program.
Even if you don't have signs of heart disease, a stress test may be used to clear you to start a new exercise program.
There are also some people who should not get a stress test. The American Family Physician Foundations' AFP Journal3 reports that you're excluded from a stress test if:
You've had a myocardial infarction (heart attack) in the last two days
You have heart failure
You have ongoing/unstable angina
You have uncontrolled arrhythmias
You have acute myocarditis or pericarditis (inflammation of the heart muscle or tissue around it)
You have active endocarditis (inflammation of the heart chambers or valves)
You have aortic stenosis (heart valve disease)
You've had a recent transient ischemic attack (TIA) or stroke
You have really high blood pressure (hypertension)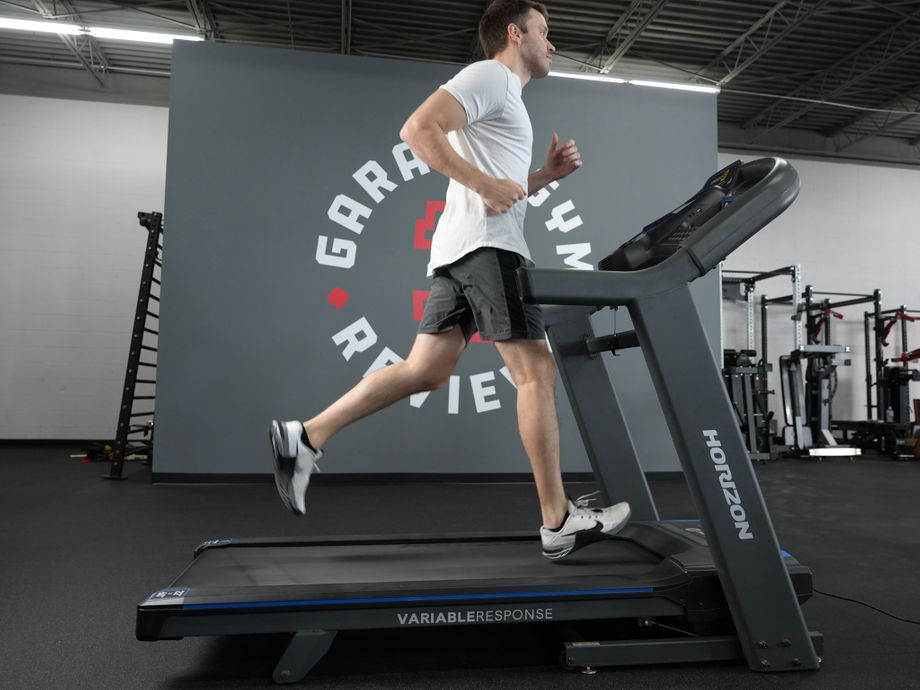 How to Prepare for a Stress Test
There's not a lot of preparation that goes into a stress test, but you should plan to wear comfortable clothes and rubber-soled running sneakers, just like if you were going to work out. Your doctor may also ask you not to eat or drink anything for about three to four hours before the test and to avoid caffeine (including decaffeinated drinks) for at least 24 hours.
If you're going for a stress test, make sure you check in with your doctor for all the specifics. You may be asked to stop certain medications before the test, but you should never do this without explicit instruction.
RELATED: Best Treadmill Running Shoes
Exercise Stress Tests: Final Thoughts
An exercise stress test measures blood flow to your heart. It's most commonly used to diagnose and/or monitor heart disease. However, a stress test can also give you clues about your cardiovascular fitness and the exercise intensity your heart can handle. While they're a great tool for assessing heart health, abnormal results may require follow-up testing to dig a little deeper.
Exercise Stress Test: Q&A
What Makes You Fail a Stress Test?
Stress test results aren't really pass-or-fail. However, if your doctor stops your test early due to abnormal symptoms or the ECG shows indications of blockages or coronary heart disease, you'll be asked to come in for follow-up testing. 
Your doctor may recommend additional interventions, like a nuclear stress test (also called myocardial perfusion imaging) or angiography, an imaging test that shows the inside of your heart and blood vessels. You may also need a computed tomography (CT) scan to look for clogged arteries or other risk factors for heart disease.
What Is the Normal Heart Rate During a Stress Test?
During a stress test, the goal is to work up to 85% of your maximum heart rate, which depends on your age. According to the American College of Cardiology (ACC)4, reaching this heart rate is essential to getting an accurate result.
"To calculate your estimated maximum heart rate, subtract your age from 220," says Amanda. "If you're 40, your estimated  maximum heart rate is 180, so during a stress test you'll get up to 153 beats per minute (bpm). If you're 50, your maximum heart rate is 170, so you'll work up to about 144 bpm during a stress test."
Is 7 Minutes On a Stress Test Good?
The duration of your stress test is used to calculate metabolic equivalents (METs), or the rate at which you expend energy when exercising compared to doing nothing. As a general rule, 9 to 12 METs is considered good. This is about 8 minutes for women and 9 minutes for men. 
"Seven minutes is still a decent run and doesn't necessarily indicate there's anything wrong with your heart health," says Amanda. "It could just be a sign that you need to follow a more dedicated exercise program to improve your cardio endurance."
References
Vilcant V, Zeltser R. Treadmill Stress Testing. [Updated 2023 Jul 5]. In: StatPearls [Internet]. Treasure Island (FL): StatPearls Publishing; 2023 Jan-. Available from: https://www.ncbi.nlm.nih.gov/books/NBK499903/
Gibbons RJ, Balady GJ, et al. ACC/AHA guidelines for exercise testing: Executive summary. Circulation. 1997;96(1):345-354.
Garner KK, Pomeroy W, Arnold JJ. Exercise Stress Testing: Indications and Common Questions. Am Fam Physician. 2017;96(5):293-299.
Bourque JM, Beller GA. Value of Exercise ECG for Risk Stratification in Suspected or Known CAD in the Era of Advanced Imaging Technologies. JACC Cardiovasc Imaging. 2015;8(11):1309-1321. doi:10.1016/j.jcmg.2015.09.006