We test and review fitness products based on an independent, multi-point methodology. If you use our links to purchase something, we may earn a commission. Read our disclosures.
Ditch the HIIT and ease back into an exercise routine with these low-impact workout ideas.
As someone who spends most of their time working with fitness equipment and doing fitness challenges for YouTube videos, I've suffered my fair share of injuries and have had to learn a thing or two about modifying exercises so that I can get back into a routine after getting hurt.
I have a hunch that if you're hitting the gym day-in-and-day-out, you may one day be in a situation where you need to modify your workouts to get back in the saddle too.
Getting back into exercise after any time off, whether it's due to an injury or not, should be a thoughtful and intentional process. The best low-impact exercises, like swimming, yoga and light resistance training are a great place to start.
And keep in mind, these aren't your grandma's exercises. Well, they might be, but what I mean is, just because they don't involve jumping or slamming weights doesn't mean they have no effect.
I sat down with a few peeps from our GGR expert panel to talk about the best low-intensity exercises. They pointed out that engaging in these activities can help you gradually (and smartly!) rebuild your strength so you can get back to doing what you love.
What Is Low-Impact Exercise?
Low-impact exercise training includes any kind of exercise that puts minimal stress on the joints.
The goal with low-impact workouts is to keep the body moving well without putting it through unwanted or unnecessary strain, says Randa Alami, NASM-certified personal trainer and corrective exercise specialist.
"Low impact exercise is a great way to take care of your body, especially after an injury, because we rarely ever want to stop moving completely," she says. "The goal is to keep moving without exacerbating pain or tissue damage."
Walking, swimming, bike riding, yoga, stretching and light strength training are great examples of activities you can do without overworking your body. Conversely, you'll be ditching movements such as jumping, running, burpees, and maxing out your deadlift.
RELATED: Best Treadmill for Walking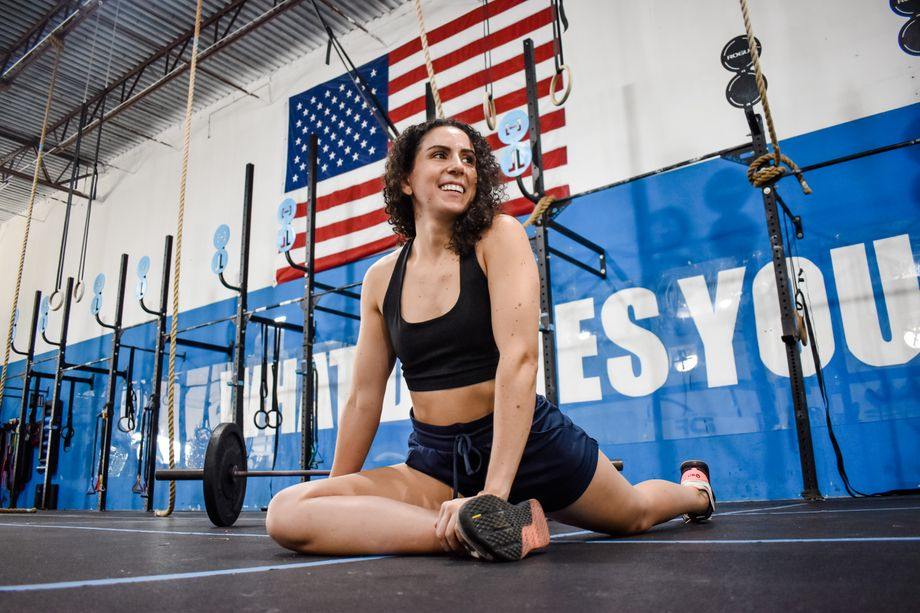 Who Is Low-Impact Exercise Good For?
Anyone can benefit from low-impact training, but it's particularly helpful for those who are rehabilitating an injury, are just returning to exercise, or are prone to joint or back pain. Dr. Julia LeBlanc, a doctor of physical therapy on our GGR expert panel, says performing low-impact exercise is critical during the early recovery period after an injury.
"Engaging in gentle exercise keeps your body as strong as possible while avoiding pain or reinjury," she says. "It's important to keep your body moving while you recover, so you can ease back into fitness, instead of becoming deconditioned and then trying to jump back into an intense workout routine."
Dr. Zachary Long, a licensed physical therapist adds, "One of the biggest mistakes I see athletes make when they are injured is going into full rest mode. When we elevate our heart rate, our body releases chemicals that have pain relieving effects and pumping our heart rate up helps remove inflammation around damaged tissues. So even when tissues are significantly hurt, finding ways to exercise is a critical component to rehab."
In addition to those who are recovering from an injury, people who tend to overdo high-intensity exercise can seriously benefit from a few low-impact workout days each week. High-volume workouts have their place, but too much of a good thing can be a bad thing: Studies have shown that too much high-intensity exercise can lead to muscle damage, inflammation, delayed onset muscle soreness (DOMS), and fatigue.
Intentionally sprinkling in low-impact and low-intensity workouts each week helps prevent overtraining, which has negative physical and psychological effects. If you continue to train without giving your body ample time to recover, you may compromise strength and performance, leaving yourself at an increased risk of hurting yourself—and then you'll be doing low-impact exercise because you have to, not because you chose to. 
Rogue Monster Bands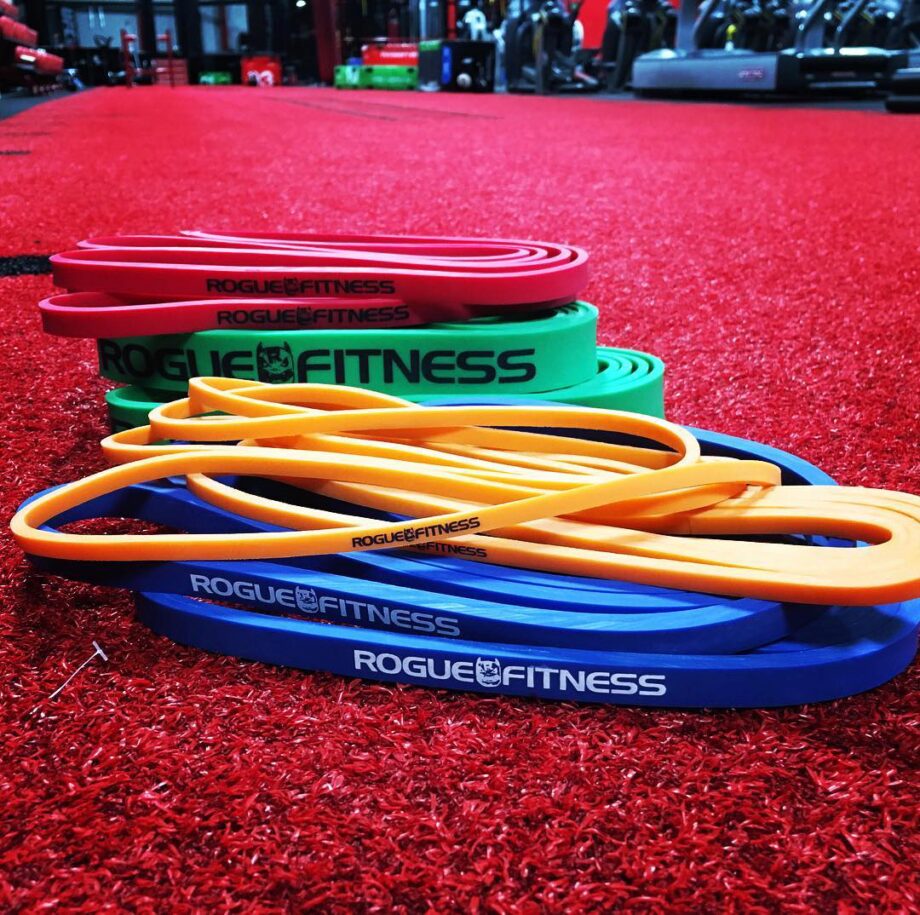 GGR Score: 4
Community Score: 4.3
Product Highlights
High-quality natural latex rubber

Versatile use for any workout

Color coded resistance/tension

Compact and easily stored or transported

Available in a wide range of tensions
Pros & Cons
Pros
High-quality natural latex rubber
Band tension from 15-200 lbs
Bands can be used alone or with a barbell
Less prone to splitting and breaking than cheaper latex
Cons
Pricey due to natural latex rubber
Not meant for anyone allergic to latex
Bottom Line
The Rogue Monster Bands are, by and large, the best value resistance bands on the market. They use high quality natural latex, offer a variety of resistance levels, and have free shipping when you buy three at a time. If you're using these as stand-alone or with a barbell, these are what we suggest, although we do recommend checking pricing on EliteFTS before a purchase as they sometimes have sales that win out on price.
How to Add Low-Impact Exercise to Your Workout Routine
Depending on your specific scenario, you can choose to follow a program that is exclusively low-impact, or you can work some gentle exercise into your weekly routine as a complement to high-intensity training.
You know we love strength training at GGR (almost as much as we love trying strength training equipment), but according to our experts, it's vital to have a well balanced program that also includes cardiovascular training, mobility exercises, and strengthening of smaller muscles that support good posture and exercise technique.
To achieve a balanced routine like that, we recommend using a variety of equipment, including resistance bands, light dumbbells and kettlebells, and a yoga mat for floor-based exercises. You'll also want to invest in some good walking shoes and, if you have access to a swimming pool, a swimsuit you can wear for water exercises.
RELATED: Best Resistance Bands
How you structure your weekly workouts is up to you and your team of fitness or medical professionals. Generally, getting at least 30 minutes of low-impact exercise each day is recommended, whether that looks like a 30-minute walk or 20 minutes of strength training followed by 10 minutes of stretching. You may want to experiment with different workout schedules to find the combination that works best for you.
A good rehab program designed by your physical therapist may include gradually adding in low impact cardio in addition to rehab exercises to help regain strength and endurance. Mixing low-impact exercises into your regular exercise routine can increase overall muscle recovery and help rejuvenate your body between sessions so you can perform your best.
One of the most important points we can make: Take it slow.
"If you have been inactive for a while due to an injury, you may be pretty deconditioned, and find that your muscles fatigue faster during a workout," Randa says. "If you try to push it too hard at the gym without building back muscle mass and strength, you put yourself at risk of reinjuring yourself. Or you may suffer from extreme muscle soreness, making the days after your workout pretty unpleasant."
RELATED: Best Back Workouts
Low-impact exercise is a great way to get all the benefits of physical activity without increasing your risk of a setback.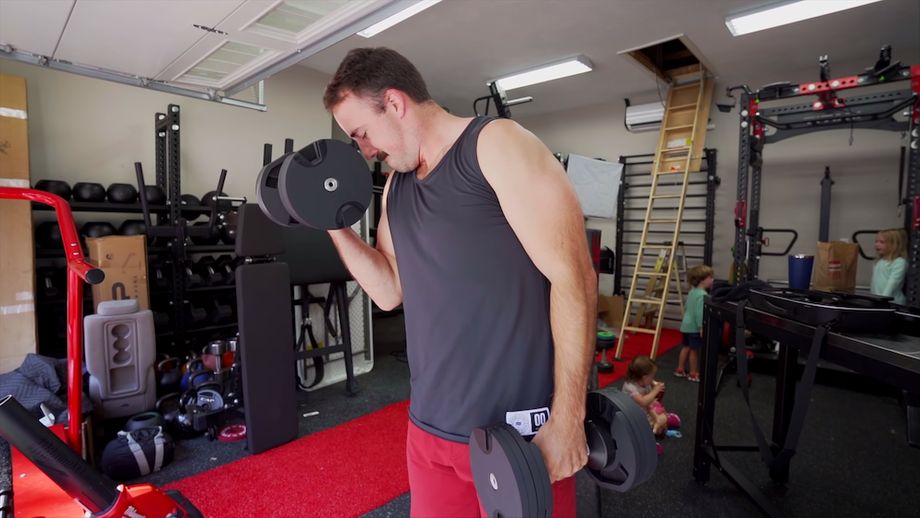 Best Low-Impact Exercises for Rehabbing an Injury
When recovering from injury, there are many low impact exercises that can help you regain your strength and mobility, decreasing recovery time. Most low impact exercise can be done at home with the right cardio machines and strength training equipment.
Best Low-Impact Cardio Workouts
Swimming
Swimming is the perfect low impact exercise as it takes gravity out of the equation, putting less stress on your joints. Experts often recommend swimming laps for those recovering from an injury or joint replacement or for those with inflammation or arthritis, as exercising in the water helps prevent joint pain. (It can also be a fun change compared to typical cardio workouts on land—I won't judge if you join your local water aerobics class.)
Biking
Biking, whether it be on an exercise bike or outdoor training, is low impact as the bike offers support and stability, taking pressure off the joints of the hips, knees and ankles. Biking is primarily a cardiovascular exercise—it'll definitely get your heart rate up—but it can also help you build muscle, increase overall mobility and increase joint range of motion, which is important for those recovering from an injury.
If you need extra support for your joints, Dr. LeBlanc suggests trying a recumbent stationary bike until your joints are healthy and strong enough to support you on a regular bike.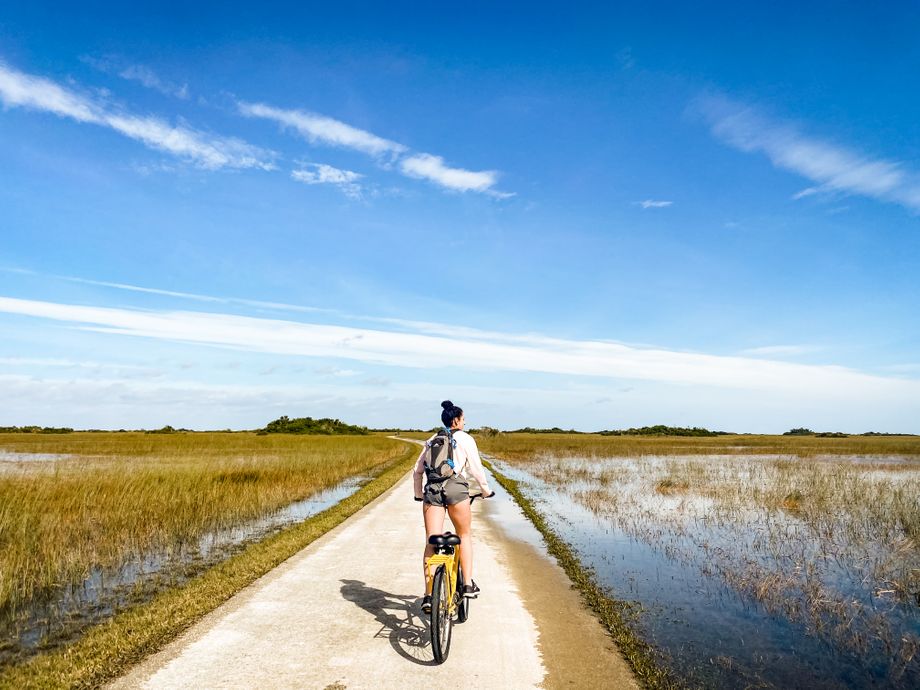 Rowing
If you really want to get your heart pumping sans impact, try rowing for low-impact cardio exercise. Unless you live close to a lake, stationary rowing machines are the go to piece of equipment when it comes to a rowing workout. Rowing works all muscles of the body, is easy on the joints, and can be done at varying intensities.
Like biking, it can increase cardiovascular fitness and mobility and is a great way to move the body gently but effectively. Rowing also amps up the calorie burn and can help with weight loss.
Elliptical
Ellipticals are designed to provide a low impact, full-body workout, without putting extra strain on the joints and ligaments. Ellipticals provide good cardio workouts for beginners, older adults, those recovering from injury, or for those who are unable to run due to physical limitations.
Ellipticals provide a similar workout to cycling, except you remain in a standing position, which helps activate your core and upper body. They not only help increase endurance after an injury but can be a good way to flush out the muscles if you are feeling sore after a workout.
Best Low-Impact Strength Training Exercises
Resistance Band Training
Tube resistance bands offer varying levels of tension and can be used for many different body parts. Resistance band exercises are a great low intensity option as it is easier to target small muscles such as those in the shoulders or hips and can be used for rehab exercises as well as accessory work. This will help you regain strength in areas that are weak post-injury and prepare you for harder workouts in the future.
Yoga
We have all heard that we should do yoga for the mindfulness aspect, but if you are used to heavy strength training this can be a drastic change of pace with awesome benefits for your health and wellness.
Yoga moves your body through a series of postures and isometric positions and is a great way to stretch out tight muscles, improve posture and focus on breathing so you can perform better in all areas of life. (And don't get it twisted: Yoga is hard. I always underestimate the challenge that is a yoga flow.)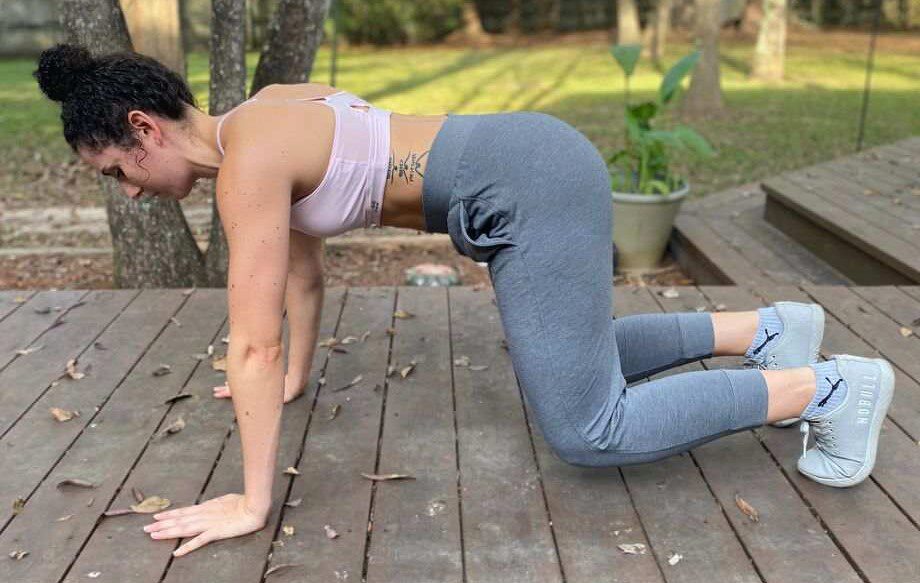 Light Dumbbell Exercises
You don't always have to lift heavy when doing dumbbell exercises. By moving slowly and using a lighter weight than you normally would, dumbbell work can be a great low-intensity exercise to do after an injury. Light dumbbells can be used to rehab the muscles of the shoulders, back, arms, legs, and glutes.
These exercises are a great opportunity to focus on form as you recover from injury so you can continue to move correctly as you start to lift heavier weights. Squats, lunges, and dumbbell deadlifts are great low-impact exercises for the lower body; dumbbell bench press, overhead press, and bicep curls are good choices for your upper body.
Bodyweight Strength Training
Believe it or not, you don't need dumbbells or any other equipment for an effective resistance training workout. Bodyweight strength training is one of the best low-impact activities—if you choose the right exercises.
Avoid jumping jacks and burpees and stick to things like squats and modified push-ups to reap the benefits of low-impact exercise. Also, practicing and perfecting proper form with just your body weight helps to reduce your risk of injury when you do decide to add external weight.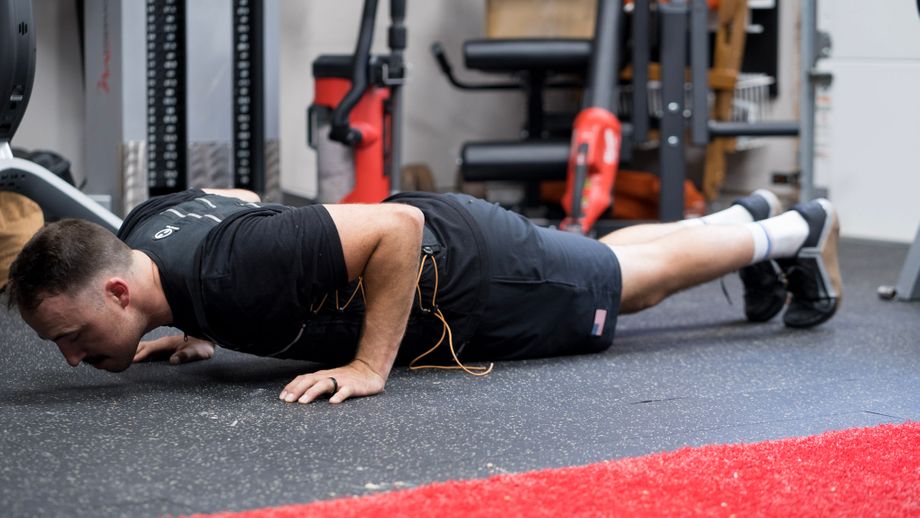 Dynamic Stretches
Dynamic stretches are a fun way to warm up, but you can also do them in isolation to help stretch the muscles and increase range of motion. Unlike static stretches (where you stay in one position) you are constantly moving through various movements to loosen up the muscles and ligaments. They can be used for injury prevention but are also helpful for post-injury rehab. No matter your fitness level, stretching is a key part of a well-rounded workout routine.
Core Strengthening Exercises
If you are lacking core strength due to inactivity, it is key to rebuild your core strength before jumping into a high intensity strength program, Dr. LeBlanc says. "Core strengthening is especially important after a back injury and will help prevent future injuries when done properly." Some examples of low-impact core exercises include: bird dogs, dead bugs, Russian twists, and lying flutter kicks. 
Best Exercise Bike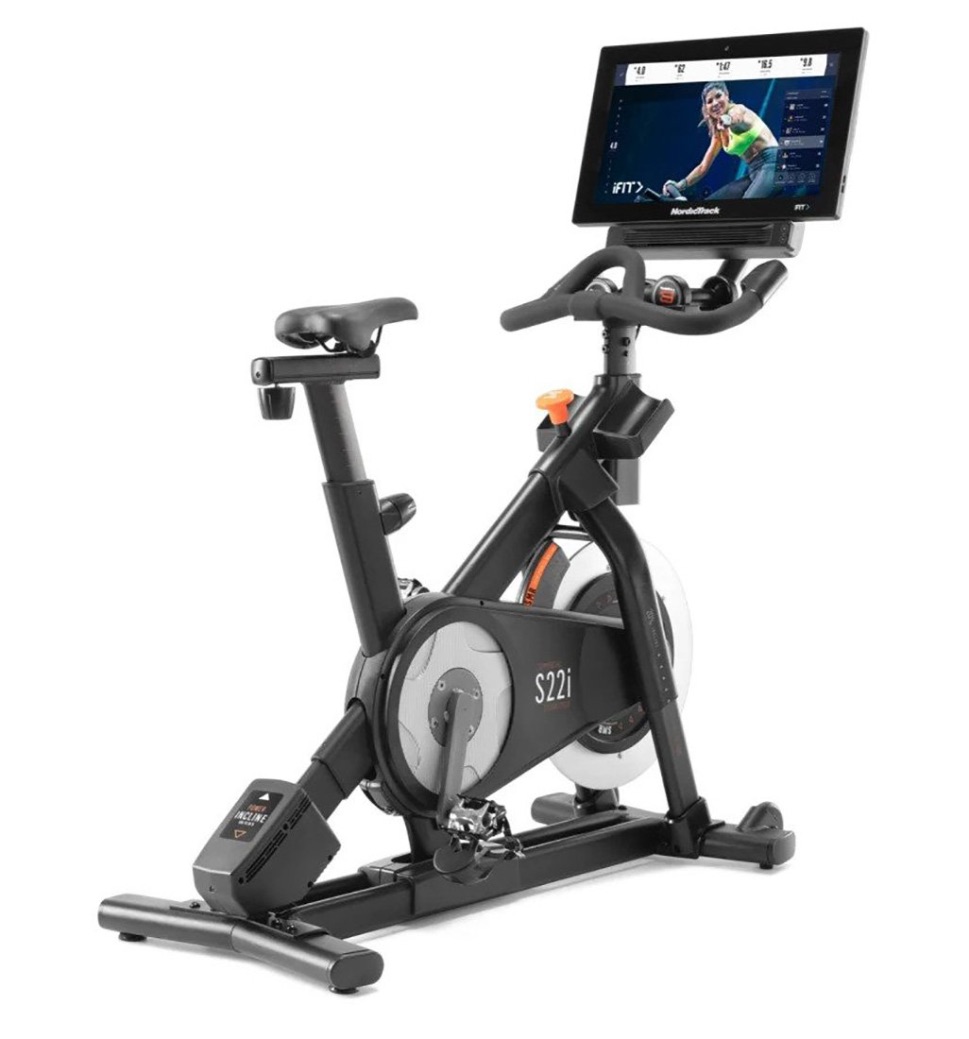 GGR Score: 4.5
Product Highlights
24 digital resistance levels
Incline and decline adjustments
Fully rotating touchscreen
Pros & Cons
Pros
Large 22" smart HD touchscreen
Incline and decline ability
Compatible with iFIT
Adjustable seat
Adjustable handles
Dual-sided pedals
Fan
Comes with 2 3-lb dumbbells
24 digital resistance levels
Cons
Expensive
iFIT membership not necessary, but most beneficial
Difficult to assemble
Can't be stored in the garage (brand states doing so will void the bike's warranty)
Hard to move and weighs more than 200 pounds
Bottom Line
This is the bike to get if you want an indoor cycling bike with interactive programming, incline and decline capabilities, and all the extras.
Coop's Take
Low-impact exercises are a great way to stimulate your muscles when recovering from an injury or a really intense strength training session. Not only do they keep you active without adding unnecessary stress to your body, but a low-impact workout is a great opportunity to focus on areas of your body that may not be getting enough attention in your normal workout routine.
This not only helps boost performance but adds some variety to your week to keep things interesting, preventing burnout. Although high intensity exercise is often seen as more fun, don't discredit the benefits of low intensity exercise, especially if you're coming off an injury or have taken some time away from the gym.
Bottom Line
If you are active, it is not uncommon to sustain an injury at some point in your life. This shouldn't deter you from ever working out again, but it may change how your workouts look for a while. Just because you are hurting doesn't mean that you shouldn't exercise, but you may have to incorporate more low-intensity exercises for a while until you can build back your strength and endurance. Even if you aren't injured, ditching your usual high-impact workouts for some gentler aerobic exercise a few times per week has amazing health benefits.
This article is for educational purposes only and is not intended to serve as a substitute for medical advice. Please consult your team of medical professionals, fitness experts, and healthcare providers for diagnoses, treatment plans, and advice.