We review free products that we receive and participate in affiliate programs, where we may be compensated for items purchased through links from our site.
See our disclosures page for more information.
Barbell Logic,
formerly Starting Strength Online Coaching is an online coaching program that utilizes Mark Rippetoe's Starting Strength Book as a basis for its programming. After testing the programming over 90 days, I not only hit lifetime bests in every lift, I greatly enjoyed the entire experience. We highly recommend SSOC to any trainee, especially garage gym owners, looking to increase strength.
Starting Strength

Barbell Logic Online Coaching Standard
STANDARD Online Coaching from a SSC $219 now` *Three-month minimum commitment. (Paid out one month at a time) Get Started Starting Strength Online Coaching provides high-touch, personalized online coaching from Starting Strength Coaches and unsurpassed customer service. This includes: Individualized programming and interaction through TrueCoach Regular video-conference calls with your coach Video breakdown and rapid feedback of every workout from your personal Starting Strength coach
SSOC In-Depth Review
Starting Strength by Mark Rippetoe is one of, if not THE most widely read strength training/fitness books of all time. As of this writing, Starting Strength, 3rd Edition has over 1,500 reviews on Amazon with an average of 4.8/5 stars. That's honestly unheard of in any product category on Amazon, let alone books.
It's also rather funny how the book and all things Starting Strength have grown in popularity. Rippetoe and his company are almost designed to be unpopular. The book is quite long and detailed. Mark comes off about as big of a curmudgeon as I've ever seen. They do no marketing, whatsoever. Their logo isn't even a logo, it's just some random font. And, they've shunned pretty much everything that's been even close to fad-like (except for CrossFit for a short season) in the fitness industry.
Yet, despite all this, people continue to flock back to Starting Strength.
Do you want to know why Starting Strength, Mark Rippetoe, Starting Strength Online Coaching, and most things connected to these three behemoths continue to grow and be successful despite seemingly trying to do the opposite?
They work.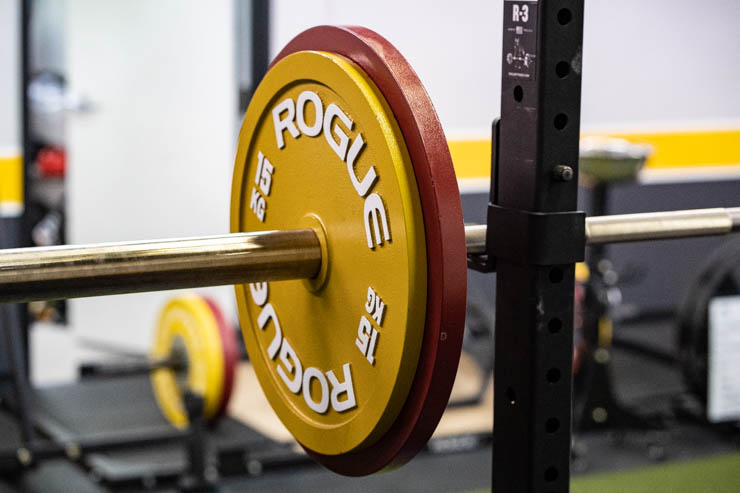 I'm going to go into detail on all parts Starting Strength Online Coaching, referred to as SSOC from here on out, but first, I'll give you my most recent numbers after following the program for 90 days.
Squat

Previous All-Time Best: 425 LB
New All-Time Best: 465 LB

Bench

Previous All-Time Best: 300 LB
New All-Time Best: 325 LB

Deadlift

Previous All-Time Best: 515 LB
New All-Time Best: 518 LB

Overhead Press

Previous All-Time Best: 190 LB
New All-Time Best: 215 LB
Let's dive in.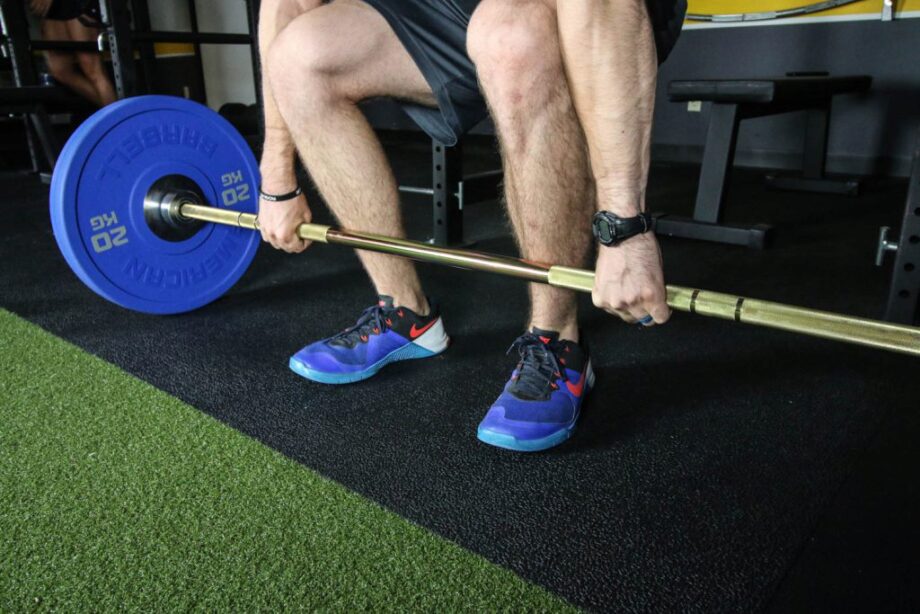 I first want to outline a bit about SSOC and how it differs from what you may expect.
First off, although Starting Strength is Mark Rippetoe's baby, Starting Strength Online Coaching is largely a completely separate entity that leverages the name and coaches of Starting Strength.
The mastermind behind SSOC is Matt Reynolds. Matt is one of the few people I've met who is more eccentric than myself. He has an all in mindset and absolutely takes that into how he runs SSOC and treats their clients. In my experience, most online programming companies provide a program, throw you into a Facebook group and call it over with. Not Starting Strength Online Coaching.
SSOC screams professionalism. Nearly every interaction I had with the company and coaches was personal, detailed, and enjoyable. There's a lot that goes into running a ship that has grown as large as SSOC has in such a short time, and from a customer's perspective, they've navigated it well.
Before I go any further, I want to disclose that I received the training in exchange for a detailed and honest review. In fact, to prevent any special hand-holding, I was thrown into their pool of coaches in the same way any customer would be. This includes filling out their initial questionnaire (which was extremely detailed) and having a coach that is somewhat of a newer Starting Strength Certified Coach.
The coach I received and the one I communicated with nearly every day was Caleb Krieg. Caleb owns a gym in State College, Pennsylvania called Krieg Strength and is both knowledgeable and impressively strong. When I say I communicated with Caleb nearly every day, I mean it. He's constantly checking in to see how training is going, if any adjustments need to be made, and how I was feeling.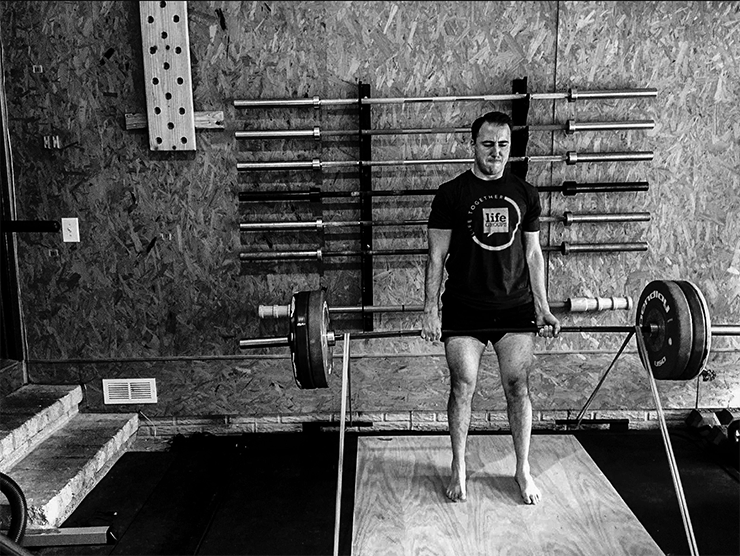 The entire program started with the aforementioned questionnaire. In it, I was asked my training history, medical history, and various questions on the equipment I had access to and the times I could train. While taking the questionnaire, I was happy they were asking so many questions because I assumed it led to very personalized programming. However, and this isn't really to knock the program but to give you an understanding of what Starting Strength specializes in, SSOC is centered around getting you stronger.
Starting Strength, and likely SSOC as an extension, believe that the stronger you are (to a certain point) the healthier you are, and they have good reason to think that, see Barbell Training is Big Medicine. However, I get the feeling that for the most part, no matter your goals, they're going to use a similar training template to get you there.
For instance, in my questionnaire, when asked what my goals were, in the short-term I wanted to increase hypertrophy and in the long-term I wanted to achieve a 500 lb squat and a 205 lb overhead press. The training we did was great for strength, but not for hypertrophy. I say this not as a knock on SSOC, but rather for you to understand that sure, they will help tailor the programming somewhat to your goals, they're mainly focused on one thing: getting you stronger. Which for just about everyone is a good goal to have.
I don't want to give away all that we did in the 90 days (although you could get a good idea of it from the book, Starting Strength), I will say that my training centered around 5 movements – the squat, deadlift, press, bench press, and weighted chin-ups. We also did some light power cleans, but it was a very small part of the program (as an aside, I really need to improve my pull in the clean.)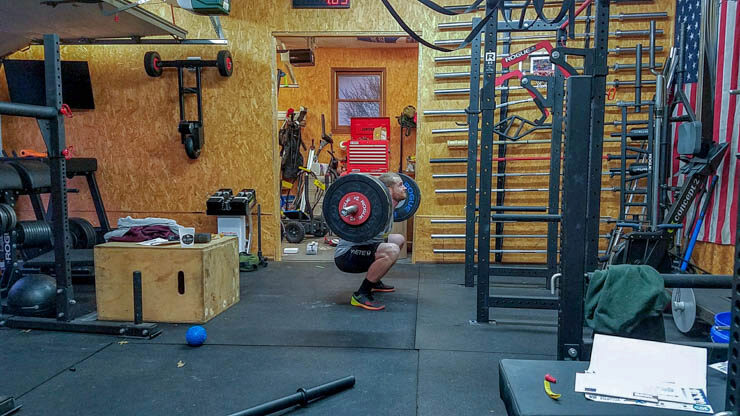 I squatted 2-3 times a week, deadlifted twice a week, and alternated bench press and the overhead press with some chin-ups. That's about it. Coming from high-volume, lots of variety programming that I've been following for quite some time, it was a bit of a shock. The main difficulty for me throughout the program was the lack of variety. I get that variety isn't always 'optimal' (although I'm sure that could be argued) it does add some spice. That said, I blew all of my previous personal records out of the water at the end of the 90 days, so I'd say the satisfaction of that was more than "loving" my training everyday.
SSOC runs through TrueCoach, which is formerly known as FitBot. TrueCoach is far from perfect, and although I didn't love their upload limits, lack of a phone app (this seems like a necessity today), and weird ways of messaging (why have hundreds of different chat boxes instead of just one continuous stream?) it worked, and worked better than many of the platforms that are out there. SSOC is pretty much at the hands of TrueCoach until they come out with new features or decide to go to a different provider (which would be a nightmare I'm sure.)
One of the most glaringly positive features of SSOC is their professionalism. Every part of the process from the onboarding emails to the responses within 24 hours is fantastic. Operating a large organization with so many users and coaches has to be pretty difficult, but they have the processes in place to make you feel like you're one of their only clients.
To round out the review, do we recommend Starting Strength Online Coaching? Without a doubt. It's costly, but you get what you pay for. If you just want a workout, pay for a $20 service. If you everything else and to follow a program that WILL work, sign up for SSOC.
Starting Strength Online Coaching Discount Code
Due to myself and SSOC loving you so much, we've partnered to create a discount coupon code specifically for Garage Gym Owners.
Use the code "COOP" for $99 off. Enjoy!
Full Rating
Where to Purchase
Starting Strength

Barbell Logic Online Coaching Standard
STANDARD Online Coaching from a SSC $219 now` *Three-month minimum commitment. (Paid out one month at a time) Get Started Starting Strength Online Coaching provides high-touch, personalized online coaching from Starting Strength Coaches and unsurpassed customer service. This includes: Individualized programming and interaction through TrueCoach Regular video-conference calls with your coach Video breakdown and rapid feedback of every workout from your personal Starting Strength coach