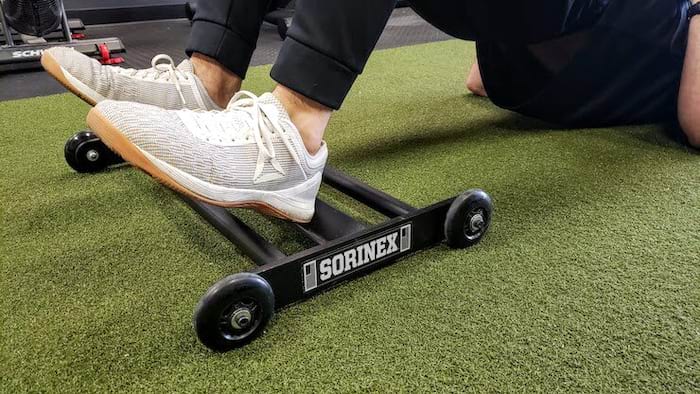 When you begin your home gym journey, it often starts with a frugal mindset. "If I start my home gym and cancel my gym membership I'll be able to save so much money over time." However, as you begin to purchase more equipment, the space in your one, two, or those lucky enough to have a three-car garage begins to fill up with equipment.
What you'll find, if you haven't already, is that the best equipment for a home gym is equipment that maximizes the Use:Space Ratio. This best piece of equipment would be used for every workout and take up only a very small amount of square footage.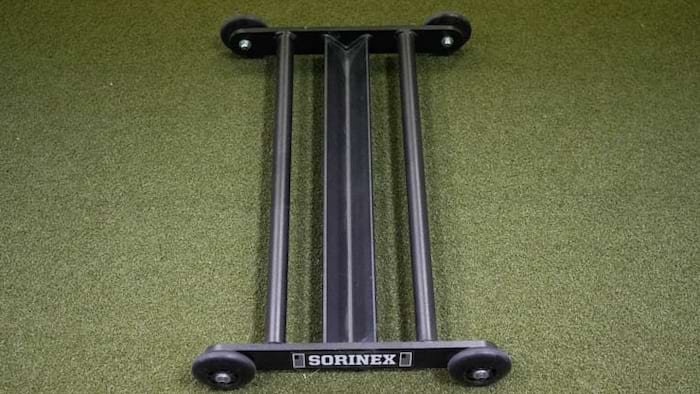 Take for instance a barbell and plates. The reason so many home gyms are filled with barbells, plates, and racks is because their versatility for the amount of space they take up absolutely dominates machines. A single calf raise machine would take up nearly as much as a squat rack in which pretty much every workout could be done in.
There are only a few pieces of equipment that are high enough on the Use:Space Ratio for us to recommend them to nearly every Garage Gym Owner. Barbells, plates, squat racks, and pull-up bars are all on this list. Well, after using the Glute Ham Roller from Sorinex extensively over the past 60 days, we'd like to add it to the list of highly recommended items for nearly every garage gym owner.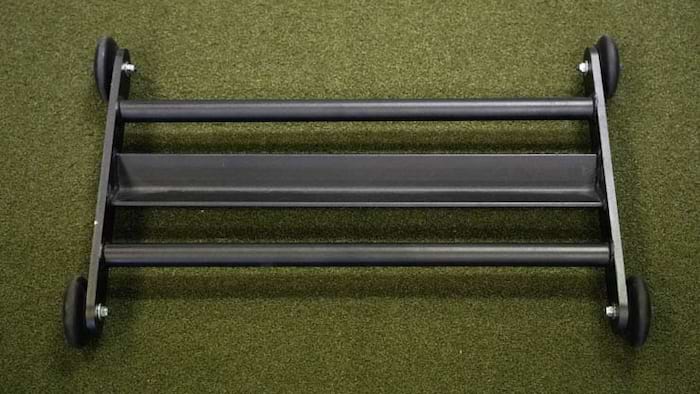 First off, and really, least notably, the Sorinex Glute Ham Roller is built extremely well. After using quite a few different Sorinex products, we've come to expect attention to the details, bomb-proof equipment that bears the Sorinex label. Using thick gauge steel, high-quality inline wheels and bearings (this type of equipment really is that simple), the Glute-Ham Roller is made to last.
I honestly don't ever foresee any issue with the build quality of the Roller. If used on rough concrete and left outside, I may want to replace the inline wheels after 30 years or so, but put simply, the Glute-Ham Roller is going to last.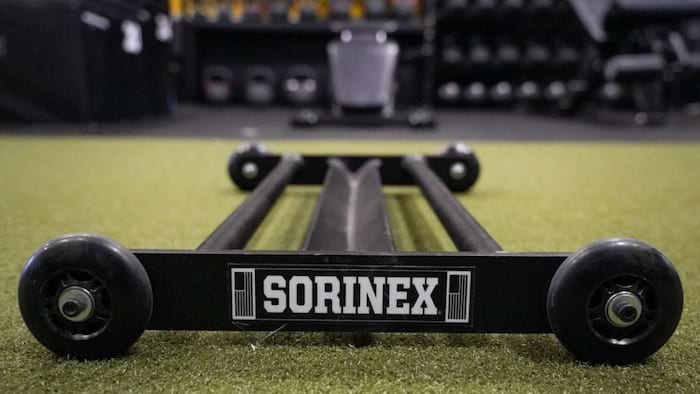 In order to protect the Roller from experiencing premature corrosion, it is coated in Sorinex's signature black powder coat that is pretty smooth, but holds chalk well.
Next, I want to discuss the features.
The Sorinex Glute Ham Roller is flanked with bars on each side and wheels at every corner. In the middle is a piece of angle iron and in front and behind of that is a solid bar. The purpose for the angle iron in the middle is so you can easily place your toes or heels inside. As we'll discuss in a moment, the options for using the Glute Ham Roller are really just limited by your imagination.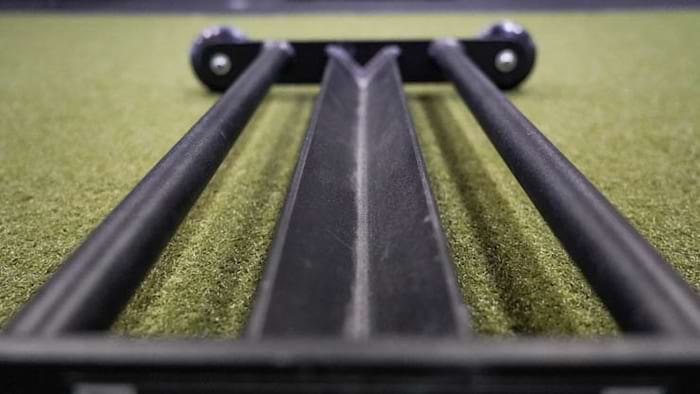 I really like the use of the angle iron versus a solid bar as it gives you a solid place to put your foot that you can push or pull with your foot.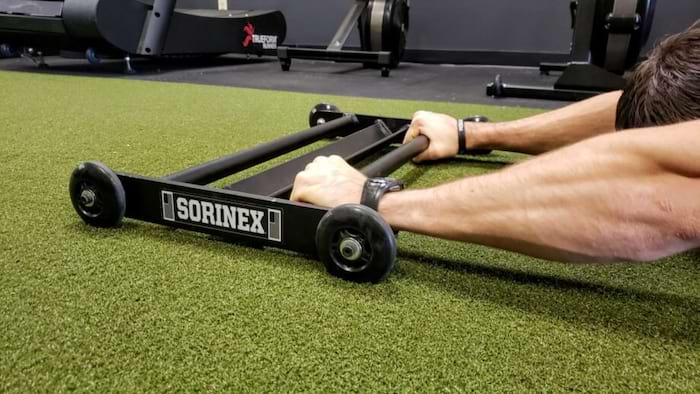 In addition to the angle iron are two bars, one on each side of the angle iron. The bars can have bands attached to them for accommodating resistance or for assistance. Due to the design of the Roller, you can pull all your weight on one of the bars and it won't tip over or prevent it from rolling. This is an important feature that could have really limited the use of the Roller.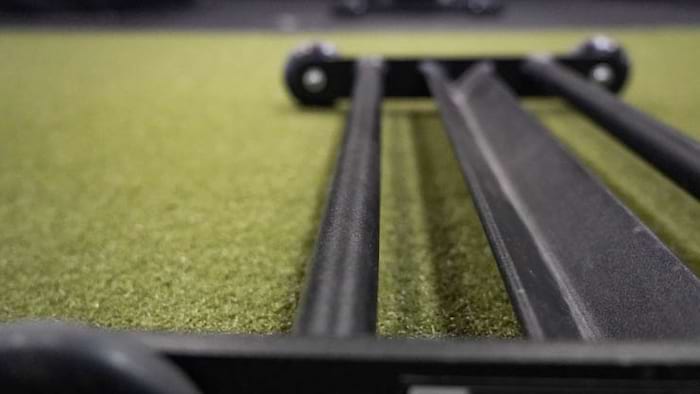 Now, let's talk about actually using the Glute Ham Roller.
Although there are a vast amount of movements you could use the Glute Ham Roller for, the two I most often do are Hamstring Curls and Ab Rollouts.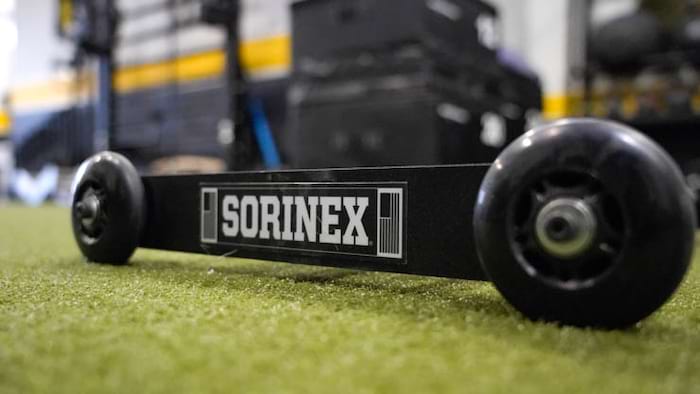 Ever since becoming enthralled with Ross Enamait of RossTraining.com (I will forever give credit to Ross for being a big inspiration for GGR) I've been doing ab rollouts, ad nauseam. They're an incredibly effective bracing movement that has a lot of application to other parts of training and just life in general.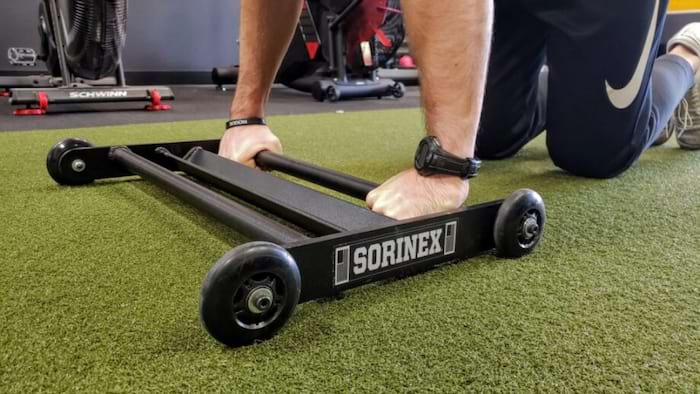 Although you could certainly use an ab wheel for ab rollouts, I always end up breaking the plastic wheels and prefer the ability to choose the width I place my hands on the roller.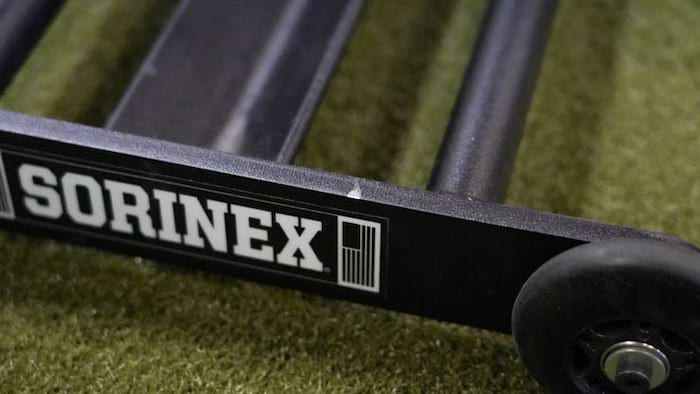 In addition to ab rollouts, hamstring curls on the Glute Ham Roller are glorious. In the past, I'd take two 2.5 lb plates, stick my feet on them and pull them to my butt on the concrete. This was far from ideal as it scarred up both the plates and the concrete as well as being far from smooth. The Glute Ham Roller allows you to do them pretty much anywhere, and increase the tension over time by attaching a band to one end and the other to a rack.
In addition to hamstring curls and ab rollouts, I've used the Roller for plank walks, weighted lunges, side lunges, chest flyes, side plank rollouts, and bear crawls.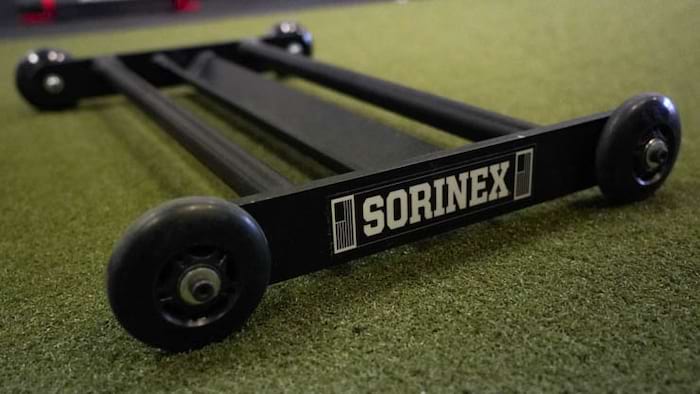 There's so much that can be done with the Roller and the best part? It takes up hardly any space at all. And, if you're like me, you'll simply find a place to hang it so it's completely out-of-the-way and easily able to be used.
For all these reasons and more, we highly recommend checking out the Glute Ham Roller and adding it to your garage gym arsenal; you won't regret it.