Rogue Fitness is known for their bumper plates, but in recent years have begun releasing items for those outside of the CrossFit market.
Most recently and notably, Rogue has released new machined Olympic Plates.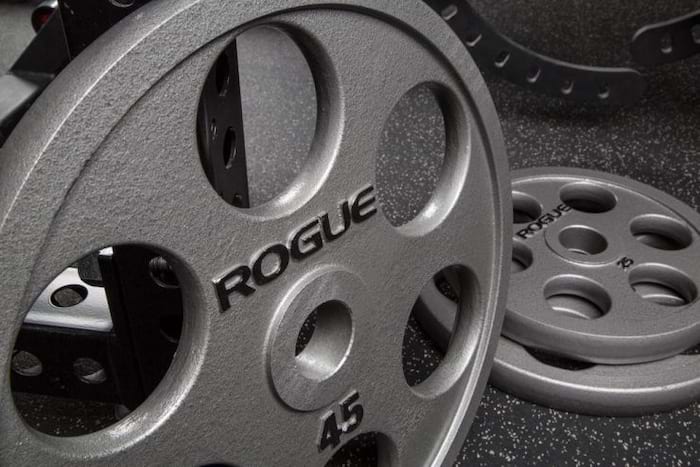 For those unaware, machined plates are different from cast iron plates. The majority of plates you see in commercial and home gyms are cast iron plates. To oversimplify the process, iron is poured into a cast that is the shape of the plate and left to cool.
Machined plates take a block of steel and using a machining tool, often a CNC Machine, iron is cut away until what resembles a weight plate is left. This is superior for multiple reasons including the fact that it's less prone to cracking and is more precise.
In fact, these plates are so precise that they are guaranteed to be within +2% of the stated weight which is pretty good for a machined plate at this price.
There are six-shooter and traditional hub plates available.
These are unfortunately made overseas, but do come with a 5 year commercial warranty.