Rogue Fitness has been teasing the Combo Rack for quite a while. Most notably by having Hafþór Júlíus Björnsson "Thor" using it to squat 1,000+ lbs out of.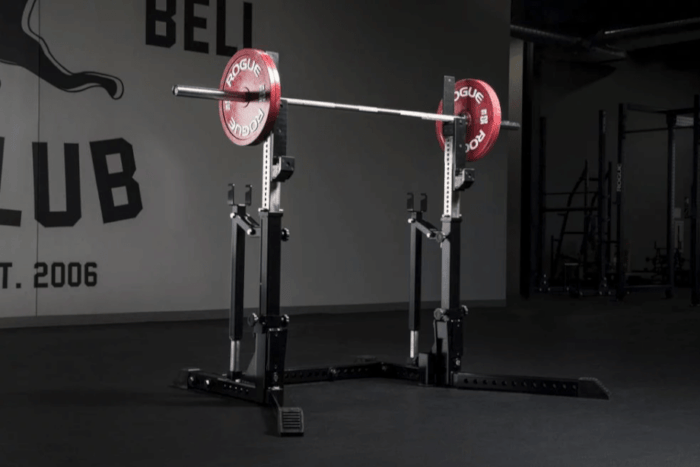 Rogue Fitness is known for making some of the best and most popular gym equipment currently on the market. They're also known for making a lot of it in house at their 600k+ square foot facility.
The Rogue Combo Rack takes many of the same features utilized by ER Equipment and Eleiko on their Combo Racks and puts a Rogue spin on them. For instance, making it all black.
One of the best features of a combo rack is just how stable it can be for the amount of space it takes up. It's certainly not going to be as stable as a four post power rack, but it's made to withstand 1,000+ lb squats and benches and therefore can likely handle whatever you can throw at it.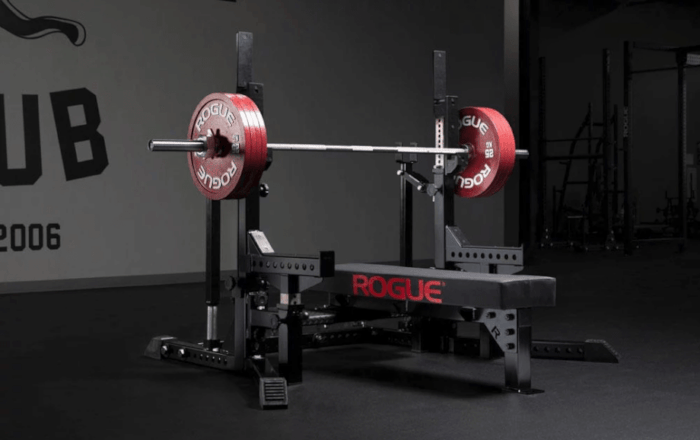 One feature that I was most excited to see was the rollers that Rogue decided to go with. Instead of the metal rollers that many have been using, Rogue went with acetal rollers that can be replaced easily. This should lead to less barbell knurling wear over time, yet still allow side to side adjustments of the bar.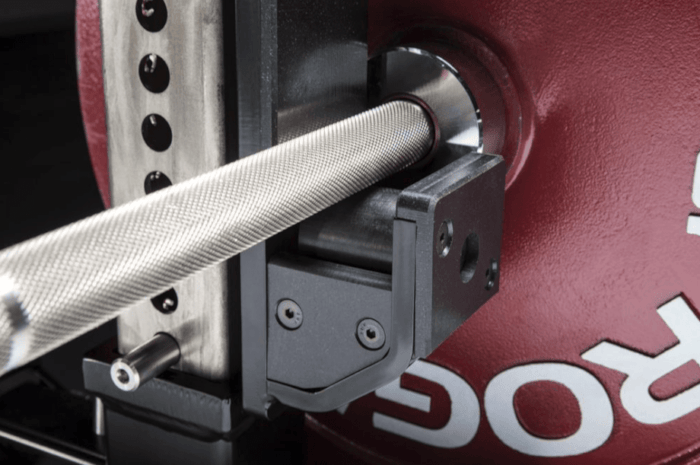 Here are the specs:
Made in the USA
Squat/Bench Combination Rack
IPF Competition Certified
Footprint (w/ bench): 77.25" x 80.25"
Inside Width: 43.5"
Total Weight (including bench): 505LB
3x3" 7-gauge steel construction
Jack - Lever Arms for height adjustment
(2) Adjustable Uprights with laser-cut numbering & MG Black powder coat finish
(4) Machined Pins
(4) J-Cups
(2) Steel Safety Spotter Arms - 19.5" x 3"
(1) Bench w/ Fat Pad and Spotter Decks
Rubber Feet and UHMW Plastic to protect equipment and surfaces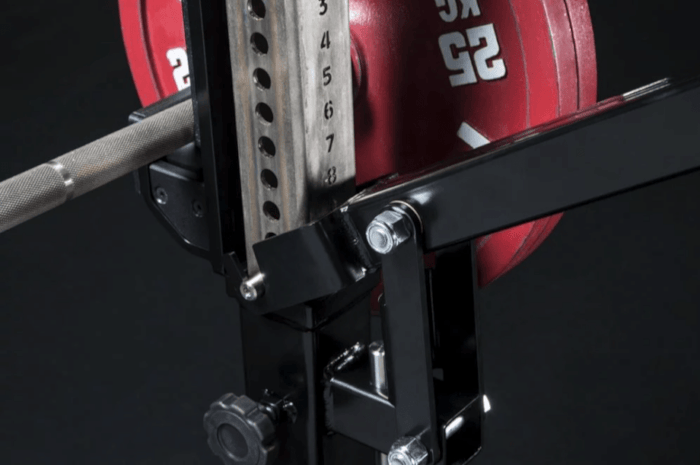 The lever arm jack system allows the height of the j-cups to be adjusted quickly and easily while the bar is loaded. This is extremely important for powerlifting meets, and is also nice when training with partners.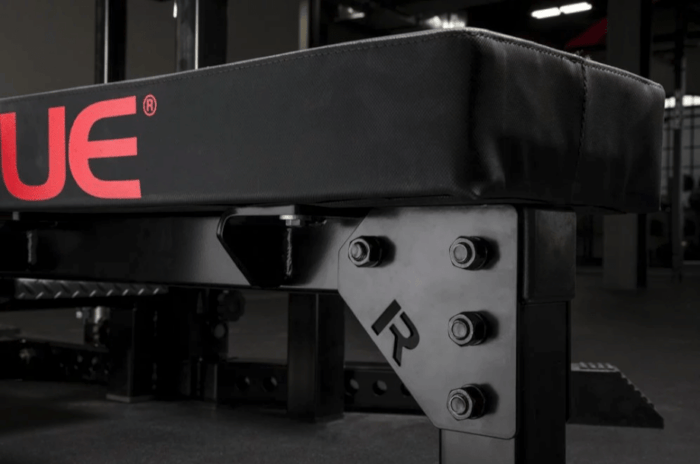 The Rogue Combo Rack comes with a removable bench that features a Competition Fat Pad that sits 17.5" from the ground and features Diamond Plated Spotter Decks. The choice of the Competition Fat Pad versus a traditional bench pad is pretty interesting, especially because it's IPF Competition Approved.
Overall, due to the price and build, the Rogue Combo Rack is sure to be a popular option for those in need of a Combo Rack.
As far as Garage Gym's go, although this would be nice to have, most would benefit from the versatility of a power rack over a Combo Rack. However, if you're training for powerlifting competitions, it is nice to use the equipment you end up using at the competition.
In comparison to the combo racks from ER Equipment and Eleiko, the Rogue Combo Rack which appears to be more stout, is also less expensive. I'm excited to see what kind of competition this stirs among other companies to compete on a value basis.