We test and review fitness products based on an independent, multi-point methodology. If you use our links to purchase something, we may earn a commission. Read our disclosures.
The world of indoor cycling training has grown tremendously over the past 10 years. Professional cyclists and triathletes alike can increasingly be found training in their very own pain cave rather than on the road. Why, you ask?
Because performing indoor cycling workouts is a time-efficient, convenient, and effective way to improve speed and overall fitness. And, thanks to the rise of cycling apps and technological innovations, indoor cycling sessions are no longer necessarily a solo or boring activity. Cyclists can connect with other riders, train together, and, if you're getting fancy, even ride in a virtual world with your tribe on their next group ride.
If you're new to indoor cycling, setting up your space and knowing where to start in your training can be overwhelming. Truly, the importance of creating a pain cave really cannot be underestimated. Hopping on your indoor trainer requires some self-motivation, so you want to ensure you create the right space to meet your needs, goals, and most importantly, budget. Because, as any cyclist can attest, cycling gear and gadgets can cost a pretty penny.
In this article we offer a comprehensive guide on how to get started with your cycling journey by setting up the best indoor cycling space, getting important pieces of cycling gear you will need, and offering a few go-to workouts that range from high-intensity interval training rides (HIIT) to cardio endurance. But first, let us explain just how awesome indoor cycling is.
Benefits of Indoor Cycling Training
Bringing your bike training indoors has some real advantages, which is why we hear more and more about professional athletes jumping on the indoor cycling bandwagon.
With inside training, you can ride without interruptions, meaning it is a whole lot easier to complete a specific training session without being disrupted by a traffic light, unforeseen road closure, or other uncontrollable variable like weather.
Inside, cyclists can control performance variables, such as effort/tempo, cadence (pedal strokes per minute), power, and heart rate in order to really focus each training session. With this, you can receive data-driven feedback on workout stats without having to account for external variables.
Perhaps one of the biggest benefits of indoor cycling is that it's incredibly time-efficient. You can do more work in less time as indoor workouts are generally shorter and more intense. They eliminate downhill coasts or drafting behind your riding buddy on a nice flat road, forcing you to have consistent and concentrated effort. Also, you do not have to spend time riding to your planned route which, if you live in a city, can be time-consuming.
Set Up Your Space
Creating a space that will keep you motivated is paramount to indoor training. If the area is cold, uninviting, or inconvenient, you simply won't use it. There are several factors to consider and here we will dive into each area.
Finding the actual area you want to dedicate to your indoor training is more important than you may think. Not only do you need the floor space, but ideally, you want it in an area that is free from outside distractions (think along the lines of a place to escape your kids, pets, and work). You do not need a ton of floor space but you do want an area with some solid airflow for those sweat sessions.
The general rule of thumb is that a bike and stationary or smart trainer (more to come on that topic) or even a traditional stationary exercise bike require a four-by eight-foot area of floor space. But you will want some space around your trainer for accessories and entertainment/devices. Towards that end, make sure there is at least one electrical outlet to power up your television, laptop, and/or fan.
We are not all fortunate enough to have this amount of dedicated real estate in our home for a pain cave. So if you simply don't have a space where you can leave the majority of your training equipment set up, find an area close to where your gear and bike are stored. You do not want to be dragging your stuff around the house everytime you want to ride—trust me on this one.
Gear
Now for the fun stuff: What cyclist doesn't get at least a little bit excited about their bike gear? While there are tons of accessories and extras available, we will focus on the essentials.
Trainer
First and foremost, you need a stationary trainer. There are many different options for bike trainers on the market but for the purpose of this article, we will concentrate on three categories: wheel-on trainers, direct-drive smart trainers, and smart or stationary bikes. The most budget-friendly of the three is a wheel-on trainer. They are compact, affordable, and easy-to-use. Wheel-on trainers are either magnetic or fluid, both of which attach to the axle of your bike's rear wheel and use a roller to press against the tire to create resistance. To change resistance levels you simply use your gears as you would outside.
Direct-drive smart trainers are rather pricey but come with a great many benefits. On these trainers you remove the rear wheel and directly attach the trainer to your bike's drivetrain. What is particularly awesome about direct-drive trainers is their ability to connect with cycling apps and to more accurately track fitness metrics such as cadence, power, distance, and speed. Using Bluetooth and Wifi, smart trainers sync up with popular cycling apps where you can enter the world of virtual training. While you can find ways to stay connected with wheel-on trainers, it is much easier to do so with a smart trainer.
Rising in popularity are smart bikes. Okay, they are not necessarily "trainers," but we added them to this section because they are, in and of themselves, standalone exercise bikes directly connected to their associated cycling app. Not sure what I am talking about? One word—Peloton. Smart bikes offer something for everyone including virtual riding routes, studio cycling classes, hiit workouts, and a realistic training experience.
Heart Rate Monitor/Power Meter
If you own and are using a smart trainer, this portion on power meters is not relevant as they are generally built directly into these high-tech trainers. Power meters have become the norm for serious cyclists often favored over heart rate monitors, and here's why: They're more accurate in the moment.
The main difference between using a heart rate monitor and a power meter lies in what they measure. Power refers to the direct amount of work you are putting out in real-time. In other words, it measures your power output at any given moment during your ride. Heart rate is a measure of your body's response to that output. Heart rate measurements can be delayed and are affected by outside variables such as fatigue, previous performance, and hydration, which makes it a bit less reliable when monitoring your effort.
Riser
If you are using a wheel-on trainer, you will need a riser, block, or some item to raise the front wheel of your bike so that it is level with the rear axle. Some risers offer different heights and angles to simulate hills.
Fan
Anyone who has spent time on the saddle for an indoor training session knows what a complete sweat sesh these can be. You will want at least one fan to get some decent air flow in your training space. Most riders prefer multiple fans to keep the temperature at a comfortable level. If you are using just one fan, be sure it's a strong one.
Table
Grab a small table where you can store anything you may need during your ride close by. Water bottles, remotes, phones, a laptop, and a towel are some key things to place here.
Towel or Mat
One thing is for sure with indoor cycling—you will sweat. Protect your flooring by placing a towel or a yoga or bike mat under your trainer set up. It makes for easier clean up and a more stable surface area.
Entertainment or Virtual Reality
Even the most avid cyclists can get bored on a long indoor training session. With the rise of cycling apps and immersive riding experiences, this is really no longer a problem we need to worry about. Regardless of your training content or entertainment, your space needs some sort of screen for viewing purposes. Whether you want to catch up on your favorite shows or connect live with riders across the globe on your favorite training app, you will want a screen that is positioned at eye level so you're not hyperextending your neck at any point.
Using Apps
Cycling apps have changed the game for indoor training. Gone are the days of staring at a wall, listening to music, and begging the clock to move faster. Riders can now connect with others across the globe to ride virtually together, choose a virtual race, plan routes and ride immersively anywhere in the world, track a ton of fitness metrics, and access training plans. The most commonly used apps for indoor cycle sessions are TrainerRoad, Zwift, and Wahoo SYSTM.
TrainerRoad
Cyclists looking for science-based, structured workout plans will really enjoy TrainerRoad. Using Adaptive Training technology with analytics, TrainerRoad creates personalized, data-driven indoor cycling training plans specifically designed to make you a faster and a more efficient rider.
GGR Score: 4.25
Product Highlights
Personalized, AI-based workouts  
Indoor or outdoor cycling 
Workout with or without a training plan
Pros & Cons
Pros
Compatible with over 200 devices including speed sensors, power meters, and smart trainers
30-day money-back guarantee
Creates training program based on your goals
Can view/listen to other content while using Trainer Road
Cons
Trainer/indoor focused
Detailed workouts can't be viewed in app
Buggy app that forces user to restart devices
Bottom Line
Trainer Road users enjoyed the workouts and thought they improved their cycling performance but found the app buggy and frustrating.
Here is where it gets really cool: Using your fitness metrics, TrainerRoad continually analyzes your progress responding to strengths and weaknesses to make adjustments to the training plan. Every four to six weeks the program prompts you to take a functional threshold test, which guides further training.
TrainerRoad really does not have any social connections or virtual training options. It's easy to work around this and get some entertainment via other devices or music. The app really is best-suited for those specifically looking for in-depth, science-based training programs with structured workouts and detailed feedback.
Zwift
Zwift has forever altered the face of indoor cycling—a bold, but very true, statement. Appropriate for beginners and elite riders alike, Zwift offers an immersive game-like training experience where you can connect with fellow cyclists to race, compete, or just go on a leisurely ride. The interface is super cool and you actually get an avatar that syncs up with your smart trainer to mimic your ride.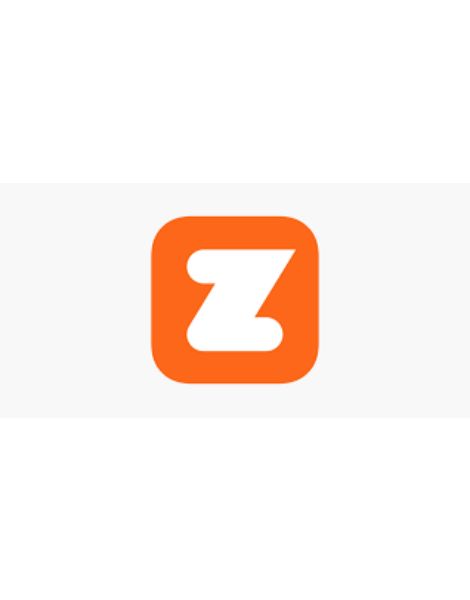 GGR Score: 4
Product Highlights
Indoor gaming experience for cycling and running 
11 worlds with thousands of routes 
Live and on–demand workouts
Pros & Cons
Pros
Game format keeps users motivated
Training plans available for running and cycling
Variety of workout options: live, on-demand, group, solo, race
7-day free trial
Cons
Difficult to use on phone because of small screen
Not all rides are available at all times
All training plans start on Monday
Requires additional equipment to fully participate in cycling
Bottom Line
Zwift uses game features to make indoor cycling and running more fun, but the app has a history of crashing and isn't great on small phone screens.
If you don't have a smart trainer, you still have the ability to use Zwift. You will need a Bluetooth-enabled speed or cadence sensor and an ANT+ dongle to connect with the virtual platform. Not as techy and cool, but it gets the job done for those on a budget.
There are also a lot of training plans to choose from if you're looking for structured workouts. You can search by length and type of ride, or get more targeted workouts by choosing a ride/plan specified by a target heart-rate or power zone based on your Functional Threshold Percentage (FTP). My fellow statistic geeks will not be disappointed with the metrics provided on Zwift.
Unfortunately, this is not a free app and costs $14.99 a month after a seven-day free trial. Also to really use this app to its fullest potential, you'll want a smart trainer.
Wahoo SYSTM
Wahoo SYSTM prides itself on being the complete training app for cyclists offering training plans for multiple disciplines including running, mountain biking, and CX. These training plans are much more than the average training plan. They are immersive, sports-science based workouts designed by professional athletes. What's more is that each training plan is created to meet your specific fitness level, needs, and goals.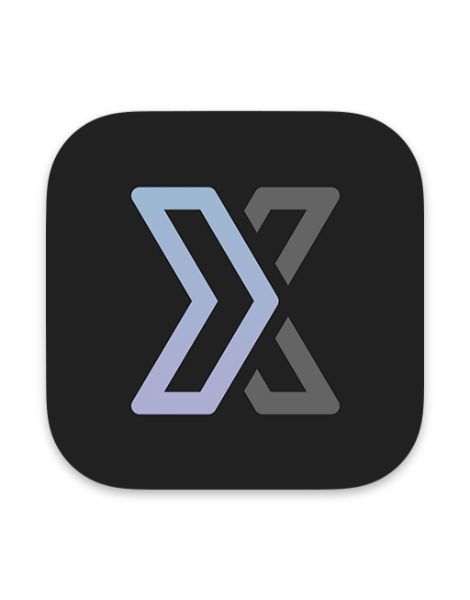 GGR Score: 4.25
Product Highlights
Wahoo's virtual training app 
Formerly known as Sufferfest 
Part of Wahoo X subscription: includes SYSTM and RGT
Pros & Cons
Pros
Fitness test more extensive than other apps
Cycling and multisport training plans
Lots of cycling content
Includes other types of workouts to complement endurance training
Part of Wahoo X subscription get access to SYSTM and RGT
14-day free trial
Cons
Running and swimming workouts cannot be exported to fitness tracker
Long time users prefer old interface from Sufferfest
Does not provide a lot of data analysis
Bottom Line
Wahoo SYSTM provides good indoor cycling workouts but needs improvement incorporating running, swimming, and outdoor rides.
Unique to SYSTM is their Four-Dimensional Power (4DP) test, which takes FTP tests to the next level. The 4DP analyzes neuromuscular power, maximal aerobic power, functional threshold power, and anaerobic capacity. This one-hour long test produces results that classify you into one of six types of cyclists. Based on all this information, a personalized workout plan is created to target your strengths and weaknesses.
In addition to training plans, Wahoo SYSTM offers several workout session types per week: a week with a celebrated cyclist, pro rides, on-location routes, Sufferfest, Global Cycling Network (GCN) certified trainers in studio-type classes, and documentaries. Prefer to listen to music? No problem. Simply link your favorite playlist with the platform and read the text on the screen for any given training session.
This platform really is awesome but, as with everything in life, nothing is perfect. Where SYSTM is lacking is in social connections. This is more of a solo experience for cyclists.
Indoor Cycling Training Workouts
As mentioned above, one main benefit of indoor cycling is the ability to complete a targeted workout—not always a possibility when riding outdoors. If you are looking to tuck some go-to workout sessions in your back pocket, we are going to outline three options here for you all, of which are an hour or less.
Endurance
This training focuses on riding for a longer period of time in a challenging but sustainable zone. Most commonly referred to as Sweet Spot training rides, these workouts are designed to keep you bordering between heart rate zone 3 and 4 which is about 85-95% of your FTP. This type of training is a good way to increase your endurance and lactate threshold by focusing on a difficult yet attainable effort level. Here is one sample endurance ride:
Warm up: 10 minutes at RPE 3
Build: 5 x 30 seconds at RPE 7 followed by 30 seconds recovery
Main set: 3 x 10 minutes at RPE 8

Each work period is followed by 2 minutes recovery at RPE 4 or 5

Cool down: 5 to 10 minutes easy spin
As time permits, you can extend the work periods every week.
Sprints
Looking to work on speed and improving your VO2 max? Sprint intervals are a great and time efficient way to improve explosiveness. While the length of the sprint can vary, we recommend keeping the all out/max effort sprints at one minute or less. Here is one sample for you.
Warm up: 10 minutes at RPE 3
Build:

3 x 30 seconds at RPE 6 followed by 30 seconds recovery
3 x 30 seconds at RPE 8 followed by 30 seconds recovery

Main sets:

10 times 45 seconds at RPE 10 followed by 20-second recovery
5 minutes easy at RPE 3
10 times 30 seconds at RPE 10 followed by 15-second recovery
2 minutes easy at RPE 3
1 minute at RPE 10 followed by 15-second recovery

Cool down: 5 to 10 minutes easy spin
All Over the Map
This workout is designed to bust any boredom by including everything from all-out sprints to steady hill climbs.
Warm up: 10 at RPE 3
Main sets:

5 minutes at RPE 8 or 9 followed by 2 minutes recovery
15-minute steady climb with moderate resistance working at RPE 7 followed by 2 minutes recovery
5 times 1-minute sprints at RPE 9 followed by 30 seconds easy ride

Cool down: 5 to 10 minutes easy spin
Indoor Cycling Training: Final Thoughts
Whether you are just starting your cycling journey, simply looking to improve fitness with a low-impact activity, or you're a triathlete training for your next Ironman, indoor cycling workouts are a fantastic way to improve cardiovascular capacity, speed, endurance, and overall health. Indoor cycling affords benefits that you simply just can not get on any outdoor ride. It eliminates external variables such as traffic, weather, noise, and poor road or weather conditions. But more importantly, you reap numerous benefits with indoor training. It's time-efficient, convenient, and enables more focused training in less time. So what are you waiting for?
Indoor Cycling Training: Q&A
How long should I indoor bike for a good workout?
How long you should bike indoors to get a good workout is highly dependent on your fitness level and fitness goals. With indoor cycling, you can easily get an intense workout in as little as 15 to 20 minutes. Alternatively, if you are looking to build stamina for an endurance race or ride, you can ride for several hours indoors to achieve a good training workout. 
How do you train for indoor cycling?
Indoor cycling workouts can be personalized to fit your training needs and goals. Whether you are focusing on improved endurance to prepare for a long-distance race or working on increasing speed and pedaling efficiency, indoor cycling workouts can be tailored to target these goals. Using one of the many great cycling apps, users can find workouts and training plans to meet their training needs.
Is indoor cycling a good workout?
Indoor cycling is absolutely a good workout. In fact, it offers health-and-fitness-focused benefits that you cannot get out on the open road. Overall, cycling workouts will improve your general fitness and cardiovascular health. But more specifically, you can target workouts to work towards cycling goals such as increased muscular endurance, speed, cadence, and power.
Can you lose weight with indoor cycling?
Yes, indoor cycling can certainly be an important part of any weight loss journey. It is a low-impact, endurance-based activity that affords users a variety of workout types and intensity that is suitable to athletes at every fitness level. But the key here is that indoor cycling and exercise in general is only one part (albeit an important part) of any weight loss plan. Consistency, healthy diet, rest, and recovery are all critical pieces of the puzzle.