We test and review fitness products based on an independent, multi-point methodology. If you use our links to purchase something, we may earn a commission. Read our disclosures.
When it comes to strength training and conditioning, the principles of improving both are fairly similar.
For example, if you want to improve your back squat, you will not only have to gradually increase the weight on the barbell over time, you will have to manipulate the amount of repetitions you perform, how many total sets you do, or even the range of motion.
This is the method of progressive overload, which can also be applied to distance runners, sprinters, and other endurance athletes. Only increasing the duration of your runs can improve your performance, but you will eventually plateau. Including variations to your training can help improve your running speed and recovery.
One example of adding variation to your training plan is hill training (aka incline training). Adding hill repeats, hill sprints, or navigating a hilly course can function as added resistance.
What is Hill Training?
Hill training is as simple (and greuling) as it sounds—running, but with the intent to run uphill. You can approach hill training by repeating short uphill sprints or trudge up long hills with endurance in mind. Either way you want to train, turning up the incline also turns up the intensity for your heart rate and your muscles.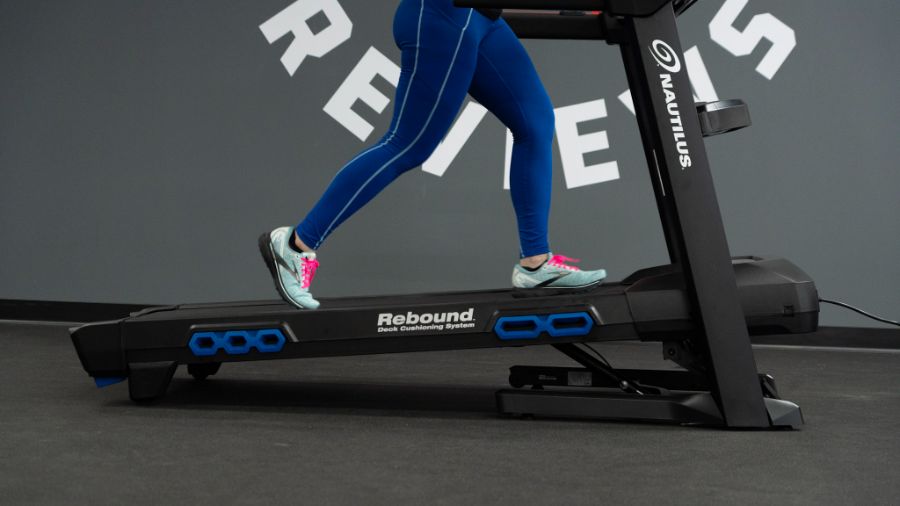 Hill training can be outdoors as long as you can find a single hill or a trail with grade variation. Incline training can be performed on a treadmill by manipulating the incline either manually or with your treadmill's arrow keys.
Benefits of Hill Training
In addition to hill training being fairly accessible (with a treadmill or outdoors), here are some other benefits of hill training:
Build Up The Leg Muscles
Hill training just feels different—and way harder. In a 2013 study1 researchers identified that body mechanics shift during uphill running. The mechanics change by decreasing step length and increasing step frequency. Both of these factors are adopted to maintain speed during uphill training.
It's almost as if the added step count up a hill for runners is the equivalent of a high-rep workout in the weight room for lifters. That said, high-volume and high-rep workouts often lead to muscle soreness.
Additionally, the change in gait can also change what muscles are being worked. The quads often dominate running on flat ground, while uphill running engages the posterior chain including your glutes and hamstrings.
Increase Your Aerobic Output
If you've ever run a short hill or even walked up a steep hill, you probably know that when the gradient of the surface increases, your heart rate skyrockets. It can honestly make you feel like you're just untrained and out of shape.
The truth is, hill work is just plain hard. The same study1 on uphill body mechanics also set out to understand how uphill running affects metabolic cost.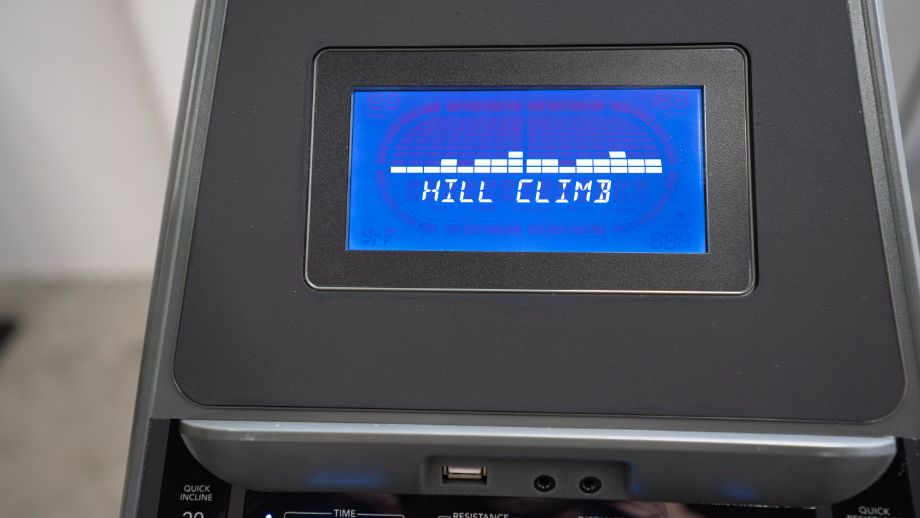 What that study found was that uphill running increases heart rate and blood lactate levels (which is typically used as indication of overall fatigue). Additionally, subjects were put through hill training sessions on a treadmill, set to 2% incline and even with that small increase, VO2 max (aka oxygen consumption) increased by 10 percent.
Improve Your Race Pace
In a 2013 study2 published by the International Journal of Sports Physiology and Performance, researchers set out to pinpoint the optimal amount and technique for hill training to prescribe runners looking to improve overall their running performance.
After assigning well-trained test subjects to one of five levels of interval hill training intensities, the results showed improvement across the board for running economy. This study didn't clarify what style, duration, or intensity constitutes the best hill training. What the researchers did conclude was that runners can assume that any form of high-intensity uphill interval training will benefit their 5k pace.
For further evidence hill training can improve your performance, a 2009 study3 also published by the International Journal of Sports Physiology and Performance, found that including running downhill and uphill training was more effective at improving maximum running speed than traditional flat ground running methods.
Running Form For Hill Sessions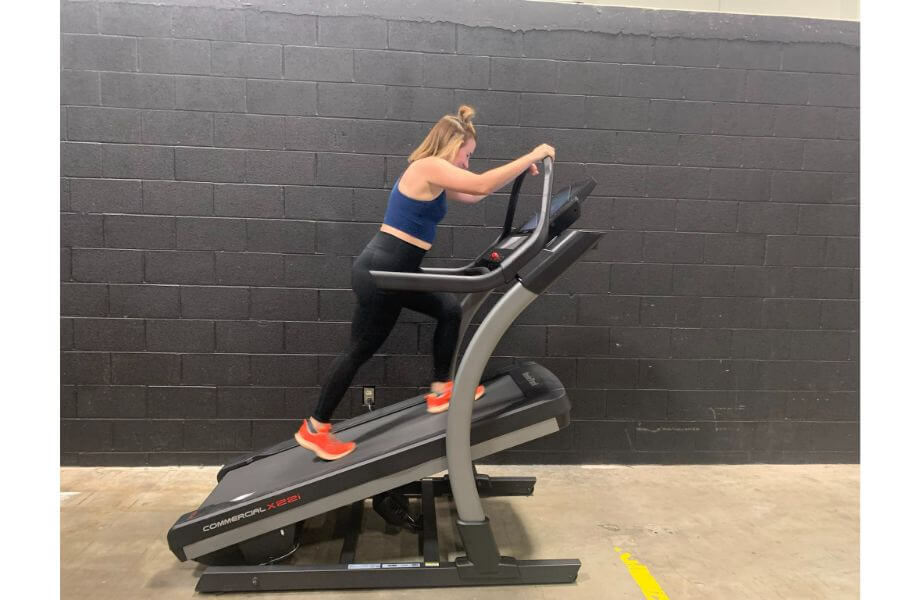 It's important to remember that you'll want to use proper running techniques as you increase the incline on your treadmill or head out to your favorite hilly course. Hills can get tough and leave you feeling drained, and so it becomes easy to let form break down.
As a rule of thumb, try to maintain an upright posture with your shoulders stacked over your rib cage and hips. It's a common fault to lean into the treadmill, which puts unwanted strain on your lower back.
2 Different Types of Hill Workouts
The good news is that there is no set way to perform hill training. Below I outline the RPE scale, aka your rate of perceived exertion. The chart below gives you a good idea of what different levels of intensity (and exertion) feel like. Use that chart to help guide you through the interval incline workouts.
Rate of Perceived Exertion
The RPE scale below is relative to you as an individual and allows you to determine how hard to push yourself when given an RPE goal. The scale ranges from levels 1 to 10, with 10 being maximal, all-out effort. RPE is subjective and can even differ from workout to workout.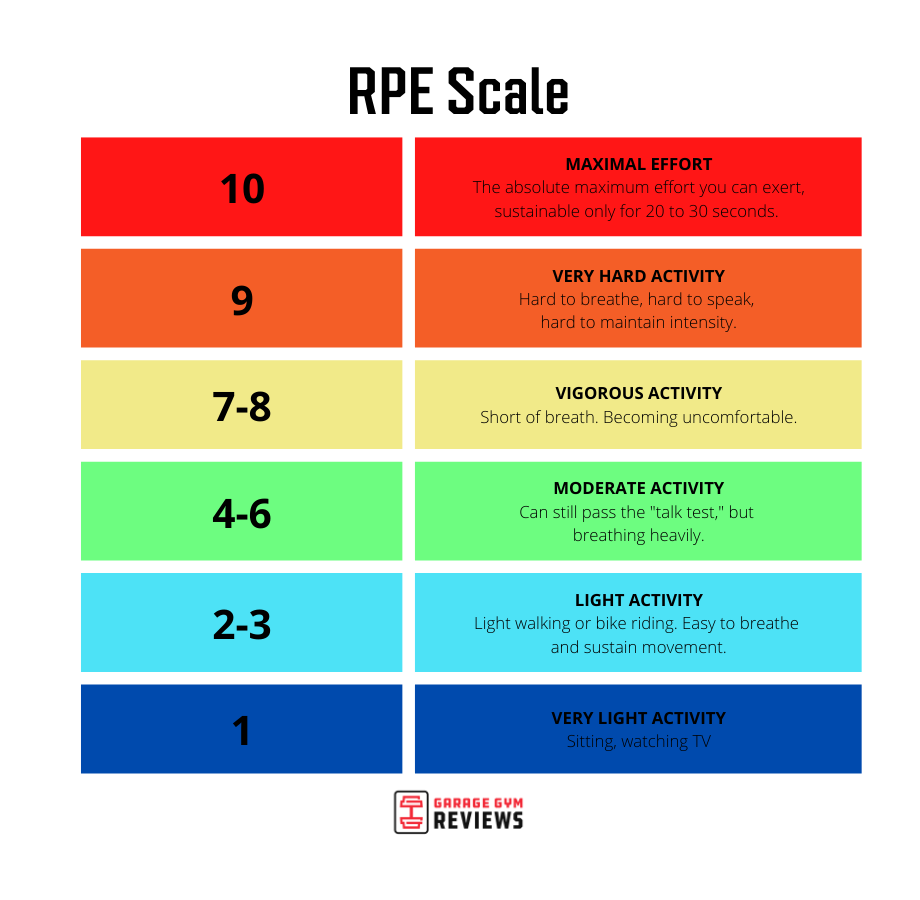 10-Minute Speed Work Intervals: Hill Reps
Try this workout that makes your hills a little steeper with each interval, bringing back the grade to zero after every hill. When you decrease the grade, you can also decrease your speed. Use your speed and power for the hills, basing effort on the corresponding RPE range. You can repeat the workouts for a longer duration or choose more challenging inclines if it is too easy for you.
| | | |
| --- | --- | --- |
| Time | Treadmill grade | RPE range |
| 0:00-2:00 | 0% (use this as your warm up) | 1-2 |
| 2:00-3:00 | 2% | 6-8 |
| 3:00-5:00 | 0% (you can also decrease speed) | 2-3 |
| 5:00-6:00 | 4% | 7-9 |
| 6:00-8:00 | 0% (you can also decrease speed) | 2-3 |
| 8:00-9:00 | 6% | 7-9 |
| 9:00-10:00 | 0% (use this minute as your cool down) | 1-2 |
20-Minute Incline Workout: The Long Hill
This workout is longer than the intervals above. For this workout, choose a steady pace that you can maintain for longer durations.
| | | |
| --- | --- | --- |
| Time | Treadmill grade | RPE range |
| 0:00-5:00 | 1% (use this as your warm up) | 1-2 |
| 5:00-10:00 | 2% | 2-3 |
| 10:00-12:00 | 5% | 4-6 |
| 12:00-15:00 | 2% | 2-3 |
| 15:00-17:00 | 8% | 7-8 |
| 17:00-19:00 | 2% | 2-3 |
| 19:00-20:00 | 1% | 1-2 |
Best Treadmills for Hill Training
If you're in the market for a treadmill that will allow you to stay on top of your hill training regardless of weather conditions, then look no further. These five treadmills have been approved by our GGR expert product testers:
Horizon 7.0 AT: This is a solid treadmill that can incline up to 15 percent with a price point around $1,000.
NordicTrack Commercial 1750: This treadmill has 15 levels of incline and three levels of decline and an impressive 339-pound user weight capacity.
XTERRA Fitness TR150: This budget machine can manually incline three levels.
Sole F63: This treadmill features 15 levels of inclines and has a promising lifetime frame and motor warranty.
NordicTrack X22i: Although expensive, this machine has an incline range up to 40 percent and a decline range up to 6 percent.
Final Thoughts on Treadmill Hill Training
Hill training is no easy feat, but it makes for one great workout. Here are some things we love about incline training:
Get the heart pumping, hard!
Engages glutes and hamstrings in addition to quads
Can improve your running speed and 5k pace
There is no specific dose of hill training you need to follow to improve your running performance
Adaptable for beginners all the way to experienced athletes
Hill Training Q&A
How do you do hill training?
The most ideal way to add hill training to your fitness routine is through interval-style workouts where you switch between incline running and horizontal running.
What is hill training good for?
Hill training can help increase your VO2 max, which is an indirect measure of your cardiorespiratory health. When you improve your VO2 max, you also improve the function of your heart, lungs, and blood vessels. 
How long should hill workouts be?
The great part about hill training is that you can adapt its principles to your own needs and fitness levels. If you're just starting out, you may find your hill workouts to be fairly short with longer breaks between incline sprints. You can also perform longer workouts maintaining slight inclines throughout the entire workout.
References
Padulo J, Powell D, Milia R, Ardigò LP. A paradigm of uphill running. PLoS One. 2013;8(7):e69006. Published 2013 Jul 10. doi:10.1371/journal.pone.0069006
Barnes KR, Hopkins WG, McGuigan MR, Kilding AE. Effects of different uphill interval-training programs on running economy and performance. Int J Sports Physiol Perform. 2013;8(6):639-647. doi:10.1123/ijspp.8.6.639
Paradisis GP, Bissas A, Cooke CB. Combined uphill and downhill sprint running training is more efficacious than horizontal. Int J Sports Physiol Perform. 2009;4(2):229-243. doi:10.1123/ijspp.4.2.229