We test and review fitness products based on an independent, multi-point methodology. If you use our links to purchase something, we may earn a commission. Read our disclosures.
Editor's Note: The Bowflex TC10 is no longer in production. We suggest viewing the Bowflex Treadmill 10 as the best alternative, or view our Best Treadmills list for more options.
Treadclimbers were popular machines designed specifically for walking. Bowflex's advertisements for the TreadClimber series focused on this aspect of the machine saying "all you have to do is walk." The TreadClimbers were unique cardio machines that combined the benefits of a treadmill, stair climber, and elliptical in one machine.
At the time of release, the Bowflex TreadClimber TC10 was the new entry-level TreadClimber after Bowflex discontinued the TC5. However, the entire series has been since been discontinued. In this Bowflex TC10 review, we'll cover the ins and outs of this machine to help you decide if picking one up secondhand is worth it.
We Know Treadmills
The team at Garage Gym Reviews knows cardio machines. We've tested and evaluated all types of machines including treadmills, ellipticals, bikes, and vertical climbers to help you fill your home gym with the best fitness equipment. We'll use all that knowledge to evaluate the TC10 and its 3-in-1 design.
We haven't personally used the TreadClimber TC10 since it was discontinued, so we'll use a combination of product specs and customer reviews on Amazon and the Bowflex website to share our honest opinion on whether the TC10 is worth tracking down.
Looking for an Alternative to TreadClimber TC10?
There are several options to find a replacement for the TC10 and still get a great workout. You could go with any of the machines it combines, including a treadmill, elliptical trainer, or stair climber.
If you want to stick with Bowflex, the Bowflex 10 is a good traditional treadmill. It has a 10-inch screen, incline and decline capabilities, and folds for storage. If you prefer a combination trainer, check out the Bowflex Max Trainer, an elliptical and stepper combo. The Max Trainer is geared towards interval training rather than steady-state cardio.
If you're willing to look outside of Bowflex for a machine, you could also walk on any traditional incline trainer to get a similar workout to the TreadClimber. As a bonus, you'll be able to progress from walking to jogging, too.
Best Alternative to Bowflex TC10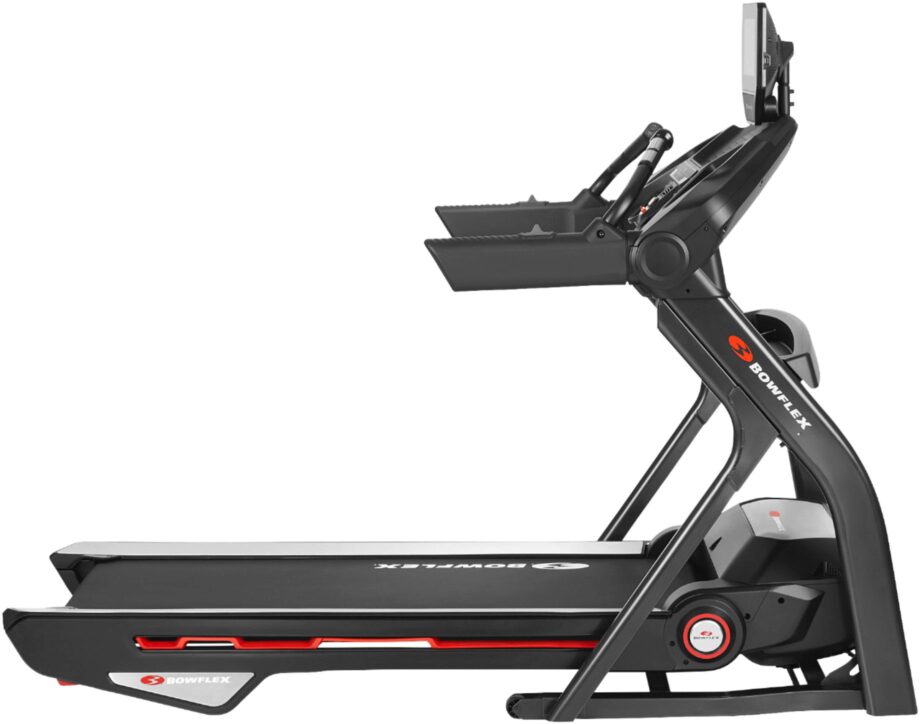 GGR Score: 4.2
Product Highlights
 -5% decline to 15% incline

Speeds up to 12 MPH

Compatible with JRNY, Bowflex's online fitness platform
10" interactive console
Cushioned running deck
Soft-drop folding system
Pros & Cons
Pros
1-year JRNY subscription included with curated playlists and training content
22" x 60" running deck
Convenient speed and incline knobs
Max user weight of 400 pounds
Decline capabilities
Interactive screen
Heart rate armband included
Ability to stream Netflix, Hulu, Amazon Prime Video and HBO Max with subscription
Cons
At their own admission, Bowflex states it does not disclose information on motor power
Heavy
Some users found the screen to be too small
Some connectivity issues reported
Bottom Line
The Bowflex Treadmill 10 has a lot to offer users when it comes to technology and performance. It comes with a roomy, cushioned running surface, an interactive touchscreen display and it is heavy-duty. Keep in mind that Bowflex does not disclose their horsepower for the motor but users rave over the powerful feel.
A Quick Look at the Bowflex TreadClimber TC10
The TreadClimber TC10 could be purchased for around $2,000 when it was in production. It has a maximum speed of 4.0 miles per hour so you can walk your way to improved fitness—but walking is about all you can do.
The TC10 was a very basic machine without the bells and whistles of its more expensive TreadClimber counterparts. It has a very basic console with LCD displays, no ability to monitor your heart rate, and one programmed workout. When you purchase the TC10, you get access to the unique TreadClimber design and not much else.
Pros:
Combination treadmill, stepper, and elliptical
Compact design
Customers love the low-impact workout
Cons:
Requires two people for assembly
Expensive
Only a walking machine
Very basic console
Short 2-year warranty
Limited preset workouts
Only 1 user profile
Bowflex TC10 Specs
| | |
| --- | --- |
| Dimensions | 50.6" L x 30.3" W x 52.3" H |
| Minimum ceiling height | Tallest user + 17" |
| Weight | 158 lbs |
| Weight capacity | 300 lbs |
| Motor | Not disclosed |
| Walking belt | Two individual treadles |
| Display | LCD screen |
| Speed range | 0.4-4.0 MPH |
| Incline range | 40% |
| Heart rate monitor | No |
| User profiles | 1 |
| Warranty | 2 years |
Key Features of the Bowflex TC10
The Bowflex TreadClimbers were unique cardio machines with a 3-in-1 design for low-impact walking workouts. They featured two individual decks for each foot called "treadles" that used hydraulic cylinders to raise and lower as you walked to help you burn calories quickly.
Footprint, Portability, and Durability
The TC10, like all TreadClimbers, is a compact machine, with a footprint of 50.6 inches long and 30.3 inches wide. That's just over four feet by two and a half feet, making the TC10 much smaller than the traditional treadmills and ellipticals it combines, which are generally between five- and seven-feet long.
The TC10 has transport wheels if you need to move it to a new location, but at 158 pounds, I wouldn't recommend moving it around much. The TC10 has an industry standard 300-pound user weight capacity, which speaks well to its durability. However, the TC10 has a very short two-year warranty on all parts. This is much shorter than what we look for in treadmills and makes us question how it will hold up over time.
Technology Benefits and Conveniences
The Bowflex TreadClimber TC10 does not come with many comforts. If you're looking for a machine with all the modern bells and whistles for your home gym, you'll have to look elsewhere. This machine lacks Bluetooth connectivity, cannot monitor your heart rate, and does not feature an entertainment screen.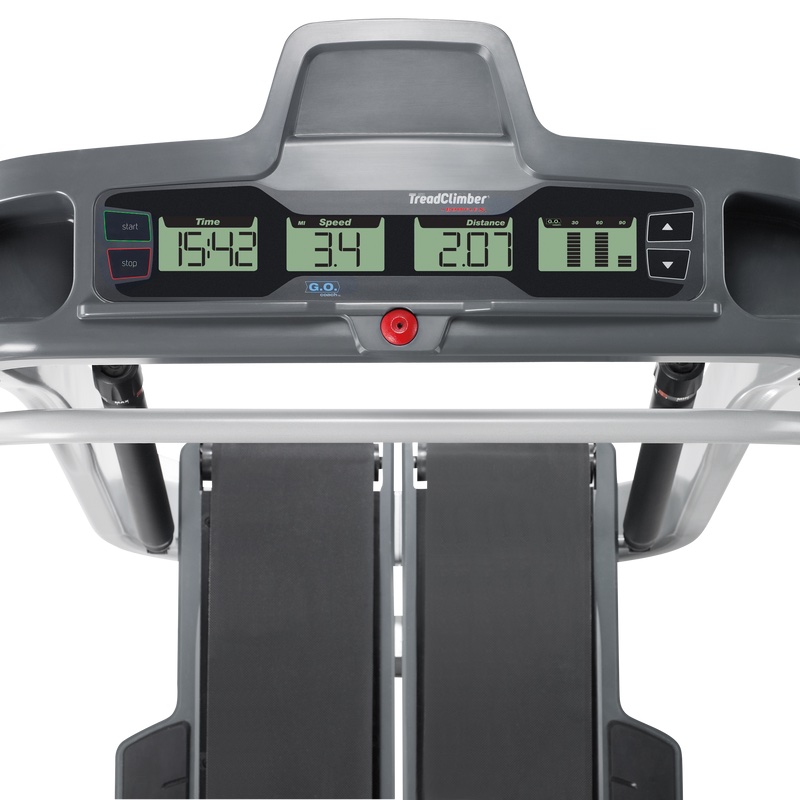 The TC10 has a very basic ergonomic console. It features four LCD display screens for monitoring calories, speed, time, and distance. One screen is a climb indicator to show the total height of your workout. The console also has two water bottle holders and a media shelf for your smartphone.
You can create one user profile on the TC10, an upgrade from the previous entry-level model the TC5, which could not create any user profiles. The TC10 also features Bowflex's G.O. Coach. When using the G.O. Coach technology, the TreadClimber console will help you walk towards the weekly goal of 90 minutes on the TC10. You cannot adjust the goal.
Customer Reviews
The TC10 has mixed reviews. Overall, people like using the TC10 but found it too expensive. Customers who enjoyed the machine liked that they were able to get a difficult walking workout that didn't increase their previous joint pain. They loved the low-impact lower body workout. Lots of reviewers shared that they purchased the TC10 to restart an exercise program and pursue weight loss after not being able to workout due to lingering knee and back pain. Many users loved walking on the TC10 and shared that they used it much more than they thought they would.
Negative reviewers found the TC10 too expensive for the very basic machine they received. They also thought the TC10 was too noisy to use while watching TV. They wished they had just purchased a basic treadmill with more modern amenities.
Final Verdict of Our Bowflex TreadClimber TC10 Review
Overall, the TreadClimber design was very popular among users; however, we think the TC10 is too expensive to be worth it. Especially now that it is even more expensive on the secondary market. Generally, a machine in this price range would have significantly more amenities. There are numerous fantastic treadmills available in the $2,000 price range with amenities like a built-in screen and heart rate monitoring via contact grips and wireless chest straps.
Bowflex TreadClimber TC10 Rating
Bowflex TC10 TreadClimber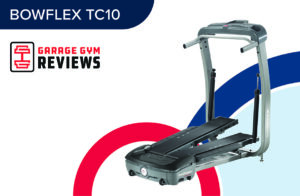 If you're looking for an alternative to the Bowflex TC10, check out the Bowflex Treadmill 10.
Product Currency: $
Product Price: 1700.00
Product In-Stock: InStock
Bowflex TC10 Review FAQs
Can you run on a Bowflex TreadClimber TC10?
No, you cannot run on the TC10. Bowflex designed their TreadClimber line to be walking machines. Bowflex's advertising campaign for the TreadClimber famously stated "all you do is walk". If you want to run, check out our best running treadmills reviews.
Does the Bowflex TC10 fold up?
No, the TC 10 TreadClimber does not fold up. However, the TC10 is compact with smaller dimensions than other cardio machines like a treadmill or elliptical. 
Why did Bowflex stop making TreadClimber?
Bowflex has not shared why they discontinued the popular TreadClimber line. After discontinuing the TreadClimbers Bowflex introduced a new combination machine, the Bowflex Max Trainer and a new line of traditional treadmills.