We test and review fitness products based on an independent, multi-point methodology. If you use our links to purchase something, we may earn a commission. Read our disclosures.
Whether you are looking to increase lean muscle mass, improve muscle strength, or reduce your body fat percentage, there's a supplement stack out there designed for you.
A supplement stack is a combination of products, usually from the same brand (although you can make your own stacks), that includes multiple supplements that are all targeted at a specific goal. For example, a stack might include ingredients proven to aid in athletic performance, muscle growth, muscle recovery, or cardiovascular endurance.
Since a supplement stack has different products for different goals, it's impossible to rate one supplement stack as the best. That's why we created this guide to the best supplement stacks for different goals, after weeks of testing them against their claims.
Medical disclaimer: This article is intended for educational and informational purposes only. It is not intended as a substitute for medical advice. For health advice, contact a licensed healthcare provider.
Stacking Supplements for Decades
The entirety of our editorial staff at GGR has years of experience with health, fitness, and wellness products and practices. We're certified personal trainers and nutrition coaches, and we've spent collective decades fine-tuning our own routines and supplement stacks.
Best Supplement Stacks for 2023
Best Supplement Stack Overall: Transparent Labs Muscle-Building Essentials
Good for: Exercisers looking for a basic but high-quality stack that includes all the essentials
Our product testers are big fans of Transparent Labs overall, largely in part due to, well, their transparency around ingredient sourcing, manufacturing, and dosing. They post certificates of analysis and certificates of composition for all of their products, which we find incredible in a sea of questionable supplements.
Anthony O'Reilly, GGR performance editor, certified nutrition coach, and product tester, tried the Transparent Labs Muscle-Building Essentials Stack. It includes Transparent Labs' 100% Whey Protein Isolate, BULK Pre-Workout, Creatine-HMB, and GROWTH, an anabolic support supplement.
"I think this stack hits all the basics of muscle building, with the exception of the GROWTH supplement," Anthony says, the GROWTH being a bonus. "That supplement is a form of phosphatidic acid, which has been backed by research studies1 to support increases in strength and lean muscle mass. Transparent Labs also uses the proper dose in this supplement."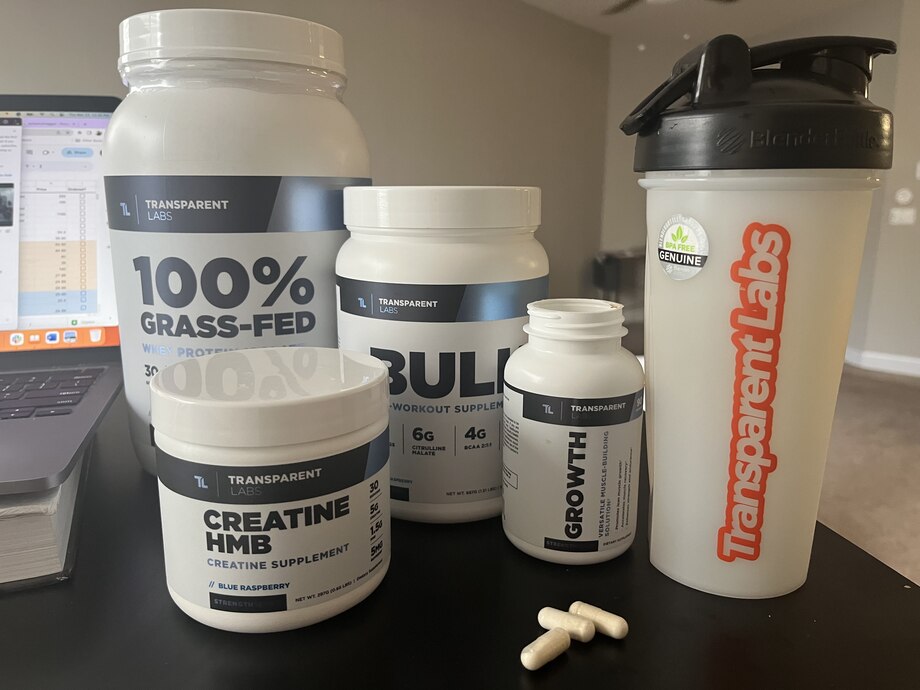 "Whey protein2, pre-workout3, and creatine4 are mainstays in supplement stacks and their effectiveness, when used correctly, can't be debated," says Anthony. "The studies behind GROWTH are impressive at first glance, but I wish they had gone for a more 'classic' supplement with more research behind it."
Examples, Anthony says, would be greens powder, fish oil, a multivitamin, or an essential amino acid (EAA) powder.
With all of the different supplements in this stack, you're receiving clinical dosages of:
Protein
Branched-chain amino acids (in the protein powder)
Creatine
Beta-hydroxy beta-methylbutyrate (HMB)
BioPerine, a nutrient absorption aid
Citrulline malate (in the pre-workout)
Beta-alanine (in the pre-workout)
As for taste and texture, Anthony says all was well for the three powder supplements. All three were very mixable, he says, and the limited-edition Peppermint Hot Chocolate protein powder tasted "like Christmas in a mug."
His one callout is that the GROWTH supplement is three pills per serving. He didn't mind it, but is aware that three capsules might be a lot to down for other people.
| | |
| --- | --- |
| Best for | The basics of muscle-building |
| What's Included | 100% Grass-Fed Whey Protein Isolate, Creatine HMB, BULK Pre-Workout, GROWTH, an anabolic catalyst supplement |
| Third-Party Testing | Yes, independent lab testing |
Best Budget Supplement Stack: Kaged Performance Stack
Good for: Exercisers looking for the basics on a budget
This is a nice essentials stack for people on a budget, and a basic supplement stack that can work for athletes of all types. It includes a preworkout, protein powder, and hydration support supplement.
These are things all athletes need and can use support for, regardless of sport discipline or fitness goals. I wouldn't say there's anything particularly synergistic about these three supplements together, but they're all beneficial and worthwhile for active humans in different ways.
All three products are tasty. I chose the following flavors:
Mango Lime for the pre-workout
Chocolate for the whey protein isolate
Pink Lemonade for the electrolytes
The pre-workout and the Hydra-Charge electrolytes are quite sweet; I have to mix them with more water than is recommended in order to stomach the sweetness. The protein tastes yummy and very chocolatey, although it's quite thin when mixed with water. I just mix it with almond milk and the problem is solved!
RELATED: Best BCAA for women
I didn't have issues with solubility with any of the three products. Everything smooths out well when mixed with a standard shaker ball and bottle. The pre-workout and electrolytes also mix fine in a regular water bottle without a shaker ball, although you'll have to shake for slightly longer.
Better yet, this stack costs less than $100 and provides you with all of the essential ingredients you need for improved workout performance and recovery. And it's quite easy to time them, too, which I love: Take the pre-workout before you exercise, drink the Hydra-Charge during, and swig the protein shake after. Easy as pie.
| | |
| --- | --- |
| Best for | The basics |
| What's Included | Pre-Kaged® Sport (pre-workout), Hydra-Charge® (electrolyte powder), Whey Protein Isolate |
| Third-Party Testing | Yes, Informed Sport Certified |
Best Supplement Stack for Beginners: Kaged Training Stack
Good for: People new to fitness looking for an introductory stack to support performance and recovery
The Kaged Training Stack is a step up from the Kaged Performance Stack. It's great for beginners who have a little more cash to spend and want to cover all their bases. In this stack, you'll get:
Pre-Kaged Pre-Workout
Hydra-Charge electrolyte powder
Whey Protein Isolate
Creatine HCl
So essentially, this stack is the Kaged Performance Stack with the addition of a creatine supplement, and Pre-Kaged in place of Pre-Kaged Sport. The difference between the two pre-workouts is that the Pre-Kaged Sport is designed, as the name implies, for athletes who are playing a sport, versus the regular Pre-Kaged that's formulated for intense gym workouts.
RELATED: Creatine vs Pre-Workout
This means that the regular Pre-Kaged has some ingredients that the sport pre-workout doesn't, or has a higher amount of some ingredients. For example, there is more L-citrulline and caffeine in the regular pre-workout since it is designed to give you more intensity in your workouts and more of a pump compared to the Sport version.
Like many of our favorite pre-workouts, Pre-Kaged contains the nitric oxide booster citrulline plus creatine, although the creatine dosage could be higher (it's just 1.5 grams). However, this stack also comes with Kaged Creatine HCl, which makes up for any lack of creatine in the other supplements.
Pre-Kaged also contains CarnoSyn, a patented form of the carnosine booster5 beta-alanine. And, of course, the electrolytes in Hydra-Charge combat dehydration and promote healthy muscle cell contraction. The protein powder contains 25 grams of protein from whey isolate.
Together, these four supplements will enhance workout performance and muscle protein synthesis, two things that ultimately result in muscle growth over time.
| | |
| --- | --- |
| Best for | Beginners looking to cover all the bases |
| What's Included | Pre-Kaged Pre-Workout, Kaged Whey Protein Isolate, Kaged Hydra-Charge Hydration Support, Creatine HCl |
| Third-Party Testing | Yes, NSF Safe for Sport |
Best Supplement Stack for Building Muscle: Jacked Factory Build 24/7 Stack
Good for: People looking for muscle-growth supplements that are easy to take and time
If you're looking for a stack to help you build muscle without having to consume a ton of powders, check out the Jacked Factory Build 24/7 Stack, which is conveniently organized into morning, post-workout, and nighttime supplements.
This stack includes:
Build XT, Daily Muscle Builder
Growth Surge, Post-Workout Muscle Builder
Build PM, Nighttime Sleep Aid & Muscle Builder
Build XT and Build PM are both capsule supplements, while Growth Surge is a powder supplement available in two flavors: Swoleberry and Blueberry Lemonade.
The Build XT capsules contain three ingredients clinically proven to improve athletic performance in a variety of ways: PeakO2, ElevATP, and AstraGin.
PeakO2 is an endurance supplement shown to improve oxygen utilization during physical activity6. It's a combination of six adaptogenic mushrooms: cordyceps, reishi, king trumpet, shiitake, lion's mane, and turkey tail.
ElevATP is a compound composed of polyphenols (plant compounds) and research has shown it to be effective at increasing adenosine triphosphate7 (ATP) levels in the body, which is critical for muscle contraction8. AstraGin is a bioavailability agent that should increase the absorption9 of PeakO2 and ElevATP.
Growth Surge is a post-workout powder that contains creatine monohydrate, betaine anhydrous10, L-carnitine L-tartrate11, and BioPerine, a patented black pepper extract that works as a bioavailability agent12.
Finally, Build PM, another capsule, contains VitaCherry® (a source of anthocyanins, a type of antioxidant), ashwagandha root extract, Rutaecarpine (a compound thought to increase the metabolism of caffeine), melatonin, and BioPerine.
Build PM is designed to help you fall asleep, sleep more deeply, and increase antioxidant activity during sleep, all of which would lead to improved muscle recovery.
| | |
| --- | --- |
| Best for | Building muscle |
| What's Included | Build XT, Daily Muscle Builder; Growth Surge, Post-Workout Muscle Builder; Build PM, Nighttime Sleep Aid & Muscle Builder |
| Third-Party Testing | Not indicated, but free from proprietary blends |
Best Supplement Stack for Bodybuilding: JYM Muscle Building Stack
Good for: Muscle-building aficionados looking for improved blood flow in the gym and the ability to pump out more reps
Kate Meier, GGR head of content and expert product tester, has been using the JYM Muscle Building Stack along with her competitive Olympic weightlifting team. Her overall impression is that, "This is on the expensive side, perhaps, as stacks go, but JYM makes some quality supplements, and these products don't disappoint in terms of taste, solubility, and profile, in my opinion."
This stack includes:
Omega JYM Fish Oil
Pro JYM Protein Powder
Post JYM BCAAs + Recovery Matrix
This is a really good combo for just about any active person, Kate says, because it takes into account pre- and post-workout needs. She loves that they include fish oil, because pretty much no one gets enough fatty acids. Supplementing with omega-3s is known to combat inflammatory responses13 and may have a positive effect when taken as a recovery support.
As for the BCAA powder, Kate says, "I'm not a huge fan of BCAAs in general, but this one has creatine, beta-alanine, and glutamine in addition to 6 grams of BCAAs, so some people might find that helpful depending on their post-workout needs."
This stack offers a ton of customization, too, allowing buyers to choose from 8-10 flavors for each product (except the omegas).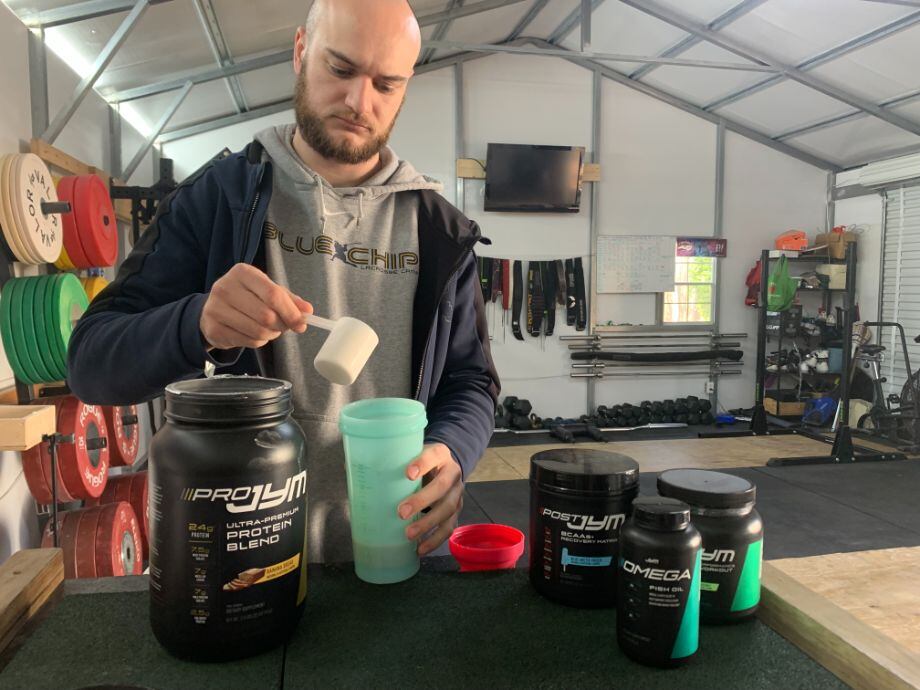 The pre-workout has ended up being the weightlifting team's favorite pre-workout of potentially all time, Kate says, and that's coming from people who have used more than 50 pre-workouts. "It is now their go-to, even with all the other pre-workouts we have here at the gym. For the last few months, this is the one they grab most often and enjoy the most, both in taste and in effects."
For the Recovery Matrix, the team got Blue Arctic Freeze, and Kate recommends mixing it with more water than the label says, as it's a bit too sweet. This is a common finding among fruity supplement flavors across our team and across brands.
Everything mixes well, and the fish oil capsules are inoffensive, but taste slightly fishy like almost every other fish oil pill. All in all, Kate would recommend this stack to people looking to build muscle and strength.
| | |
| --- | --- |
| Best for | Athletes looking to maximize muscle and strength potential |
| What's Included | Pre JYM High-Performance Pre-Workout, Omega JYM Fish Oil, Pro JYM Protein Powder, Post JYM BCAAs + Recovery Matrix |
| Third-Party Testing | Made in a GMP-compliant facility |
Best Vegan Supplement Stack: Swolverine Vegan Build Stack
Good for: People who exercise heavily and follow a vegan diet
It can be hard to come by muscle-building supplements that are certified vegan. Luckily, there's Swolverine, a brand that puts as much emphasis on R&D for plant-based products as it does for non-plant-based products.
The Swolverine Vegan Build Stack is the perfect supplement stack for people following a vegan diet who are looking to improve performance in the gym and build muscle. It contains:
Beta-Alanine (CarnoSyn) at 5,000 mg per serving
Citrulline Malate14 at 5,000 mg per serving
Creatine Monohydrate at 5,000 mg per serving
L-Glutamine at 5,000 mg per serving
Plant Protein at 22 grams per serving
Lauren Strong, GGR writer and product tester, tried this stack and says she thinks there's a lot of value here for plant-based folks, but that "if you are not vegan, you can probably get some of these nutrients in a whey protein and not in individual containers."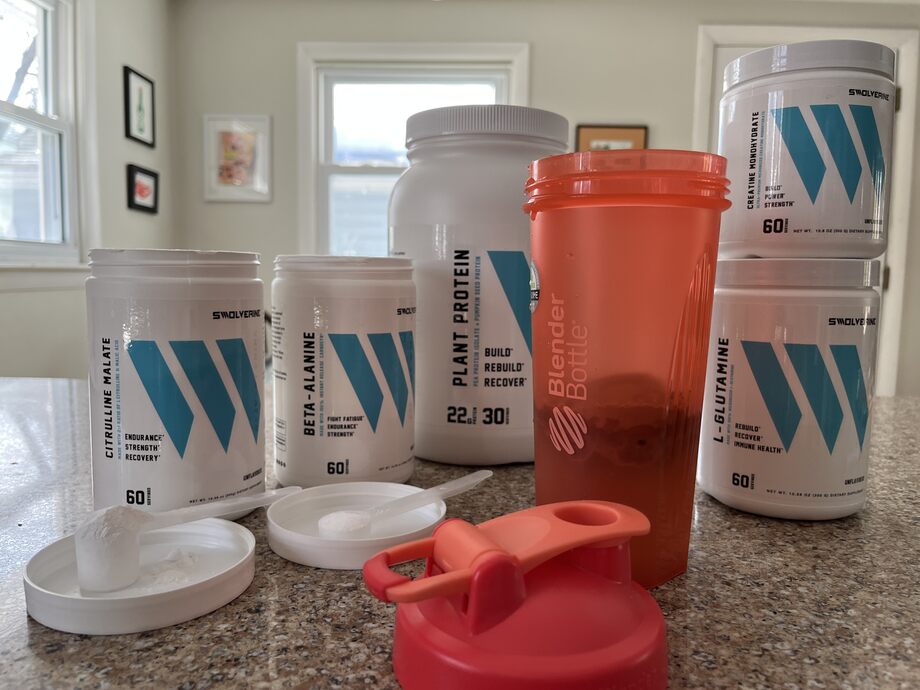 "For muscle building, I think this is a pretty legit stack," Lauren says. "It has supplements geared toward muscle growth, recovery, and overall just getting swole. That said, if this were a stack not formulated for vegans, I don't think you'd need everything broken out in different tubs—for example, some of the whey powders I tried already have glutamine or citrulline included."
Regarding taste and texture, Lauren says she's glad most of the products are unflavored, making it easy to combine them into one drink. The protein is vegan, which basically means for a non-vegan dieter, it doesn't taste that good. "It's not the worst I've tried but also not the best—middle of the road for chocolate vegan protein powder," Lauren says.
Still, Lauren appreciates that this stack can provide a great pump just like any other stack, noting that she definitely felt the effects of the creatine when taking this stack.
| | |
| --- | --- |
| Best for | People who follow a vegan diet |
| What's Included | Beta-Alanine (CarnoSyn), Citrulline Malate, Creatine Monohydrate, L-Glutamine, Plant Protein |
| Third-Party Testing | Not evident |
Other Supplement Stacks We Researched
Huge Supplements Shred Stack: This is a fat-burning stack that, initially, our team was going to recommend as the best supplement stack for cutting. But generally, our team has reservations about recommending supplements that claim to burn fat, and our experience with this one wasn't great.
The Huge Shred Stack utilizes a number of thermogenics and fat burner compounds, such as green tea extract, caffeine anhydrous, various capsaicin derivatives, black pepper extract, citrus extract, and coffee bean extract.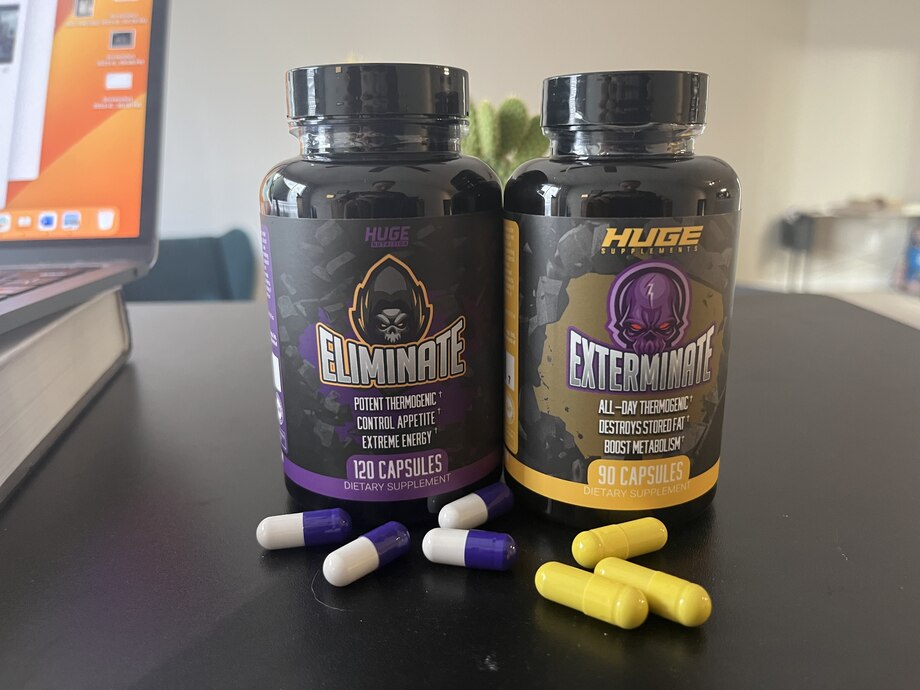 Anthony tested this supplement stack and at the end of his testing, he ultimately decided he wouldn't recommend this product to the average fitness enthusiast. Here's what he had to say:
"This is an advanced stack used for weight loss by professional athletes, like bodybuilders. If we're assuming that only professional strength athletes are going to use this thing, then it's great," he says. "However, I'd advise in big, BOLD letters that the average person shouldn't take this."
"There are simply too many compounds and it's an easy way for someone to make themselves sick," he continues. "I could feel an increase in my metabolism on days I took this, but overall I'd only recommend these under the direct supervision of a registered dietitian. I couldn't take them for too long because they made me sick some days."
How We Picked and Tested the Best Supplement Stacks
We chose the best supplement stacks by first engaging in thorough research around currently available stack options. We used our research and our past experience with brands to inform which products we ended up ordering for testing.
Once we got the products, we spent several weeks testing them for several criteria, including taste, texture, solubility, ingredients, transparency, third-party verification, results, side effects, and general experience.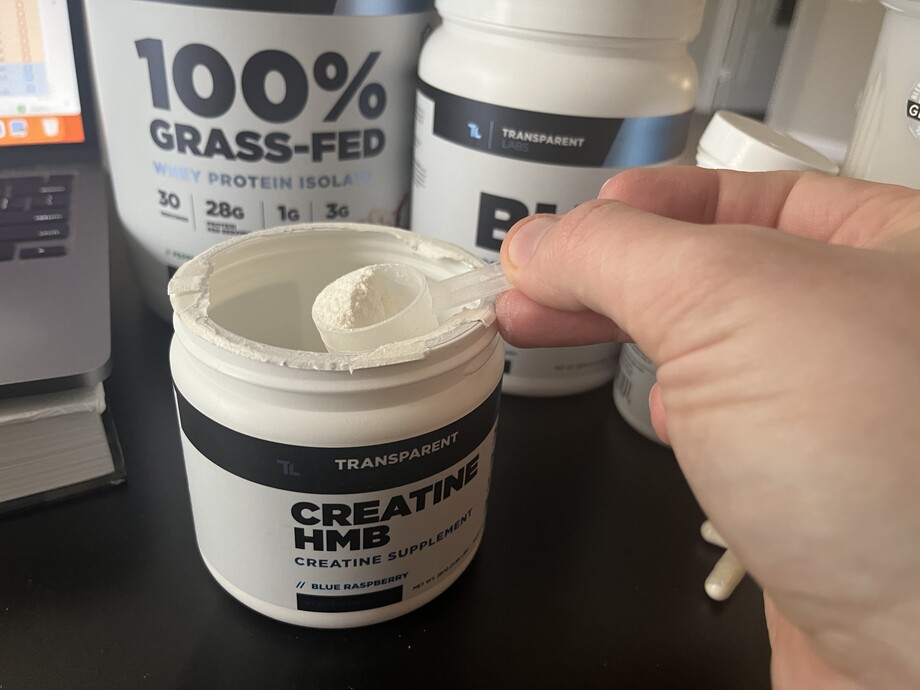 Benefits of Supplement Stacks
Supplement stacks have great potential for helping individuals reach specific goals. There are stacks made specifically for all sorts of fitness goals, including:
Bulking/building muscle mass
Cutting/burning body fat
Boosting testosterone levels
Improving athletic performance
Expediting muscle recovery
Increasing endurance/reducing muscle fatigue
If you're new to sports nutrition, a stack can be a very simple and helpful way for you to choose the supplements best suited to your goals. Additionally, stacking supplements will often help you save money compared to buying all of the products in a given stack individually.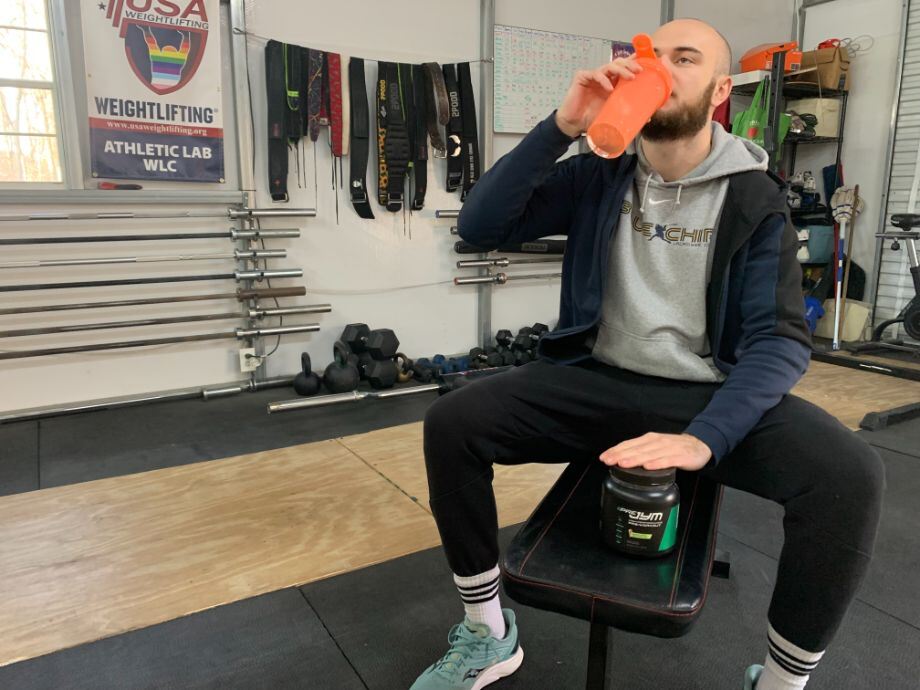 Dosing and Interactions
Every supplement has potential to interact with another supplement, a food, or a medication. Most supplements in stacks are generally recognized as safe but can still have interactions. For instance, whey protein powder may slow down digestion of carbs, and while that's technically an interaction, it's not dangerous.
The types of interactions you need to look out for are those that involve any medication you may be on, plus documented negative reactions between supplements. If you take any medication, prescription or over-the-counter, be sure to talk with your doctor, a pharmacist, and/or registered dietitian who can help you determine what supplements are safe to take.
Third-Party Testing
Third-party verification is a very important aspect of the supplement industry. Since FDA regulations around supplements are so lax, other organizations have stepped up to ensure a safer supplement scene. Here are some things you can look for to determine if a product has been tested independently from the manufacturer:
Certificates of Analysis (CoAs)
National Sanitation Foundation certification
NSF Safe for Sport
Good Manufacturing Practices verification
US Pharmacopeia Verified Mark
Of course, you may also want to look for individual dietary certifications, such as certified organic, gluten-free, or non-GMO, if you follow a specific diet.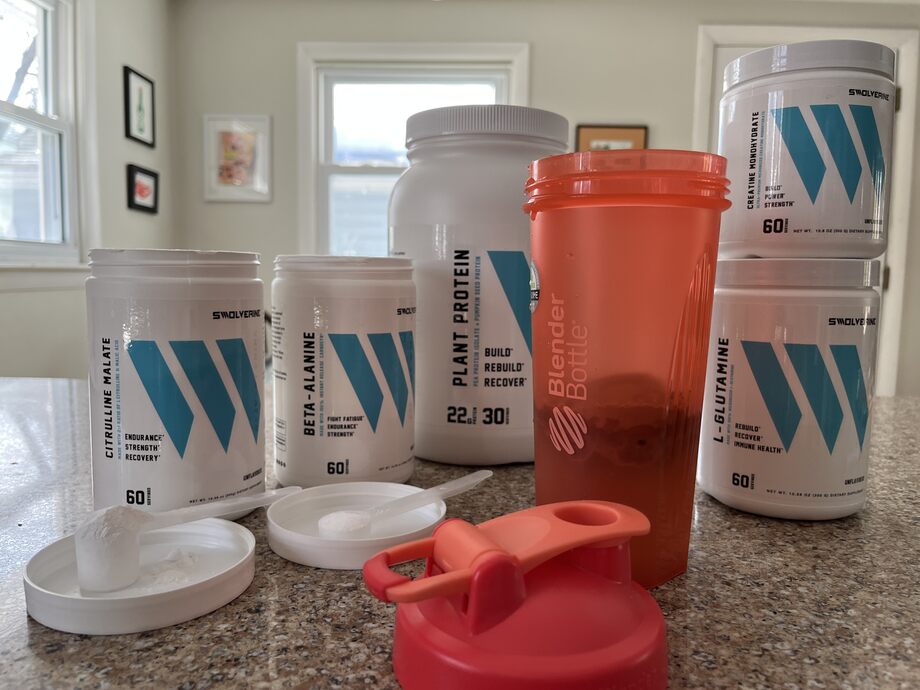 Buying Guide: What to Look for in Supplement Stacks
Not so fast! Before you splurge on a stack, read through this guide so you don't fall victim to buyer's remorse.
Purpose
Manufacturers typically make it pretty clear what a given supp stack intends to do. It sounds simple, but double-check before checkout. You don't want to take a mass-building stack if your goal is to lose weight.
Ingredient Transparency
We already mentioned third-party testing and verification, but we also want to specifically call out ingredient transparency. There are a lot of shady supplement companies out there that use a ton of fillers and proprietary blends, the latter of which represents a legal loophole that allows companies not to disclose how much of certain ingredients are in their products.
Do your research on the companies you're interested in and poke around to find out how truthful their marketing is. Chances are, if you have to dig really deep to find the information you want about nutrition facts, the company isn't disclosing everything it should.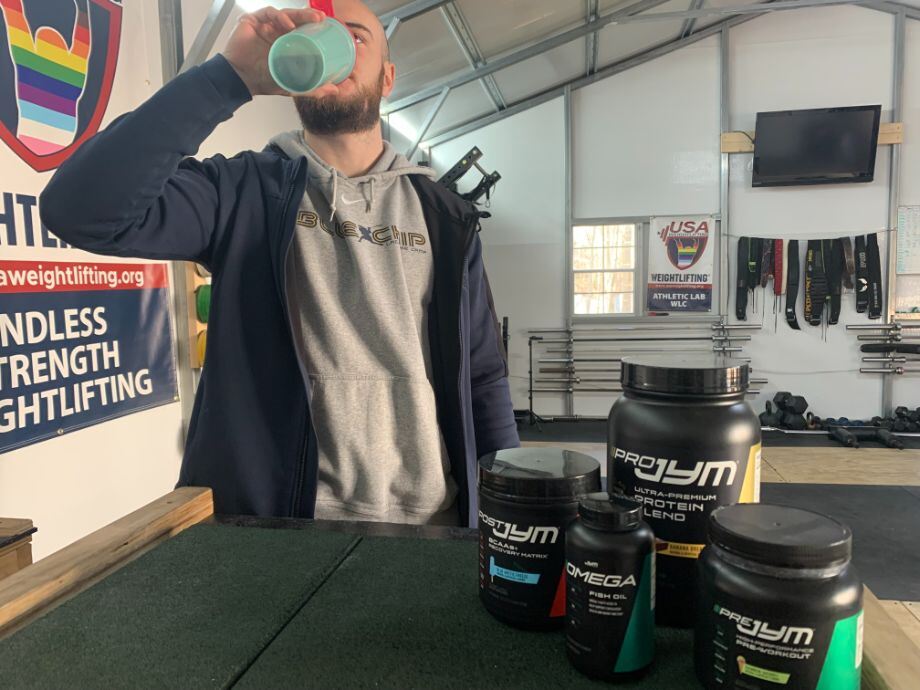 Dosages of Ingredients
Supplements only work if they contain enough of the ingredient to support its claims. For instance, a creatine monohydrate supplement that only contains 1 gram of creatine per serving will not result in the clinically-proven benefits of taking 3 to 5 grams of creatine per day. Make sure to check the actual amounts of individual ingredients.
Dose Timing
Research whether the supplements in the stack should all be taken together or if you're supposed to space them out throughout the day. This can make a major difference in the overall convenience of the stack for you.
FAQs About Supplement Stacks
To wrap up, we answer common questions about supplement stacks.
What is the best stack for fat loss?
It's tough to recommend a supplement stack for weight loss since many weight loss supplements include compounds like thermogenics and fat burners, which should ideally be consumed under the supervision of a dietary professional.
There are other supplements known to help with weight loss that are much safer, such as protein powder, which can help regulate your appetite15 and keep you full. Pre-workout can help you exercise for longer, thereby helping you burn more calories. For safety, we recommend sticking to protein and pre-workout to help with weight loss.
What is the best stack for gaining mass?
Many people, especially men, immediately turn to stacks with testosterone boosters for packing on mass. However, a simple stack with a good pre-workout supplement, protein supplement (perhaps as a mass gainer), and a post-workout supplement can do wonders for overall body mass.
What should my supplement stack be?
Your stack should depend on your goals. If your goal is muscle gain, you'll want a stack that includes ingredients with known anabolic properties, like creatine and BCAAs.
These statements have not been evaluated by the Food and Drug Administration. This product is not intended to diagnose, treat, cure, or prevent any diseases.
References