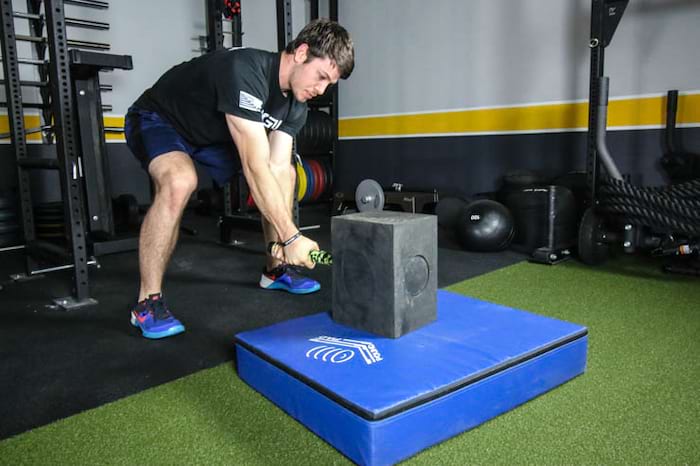 The BAMF Hammer is an innovative concept that can increase overall strength and mobility.
When BAMF contacted me and asked us if we would take a look at their product, it was an absolute no brainer! The hammer looks like it came straight out of the latest Thor movie and humbles just about anybody that decides to pick it up.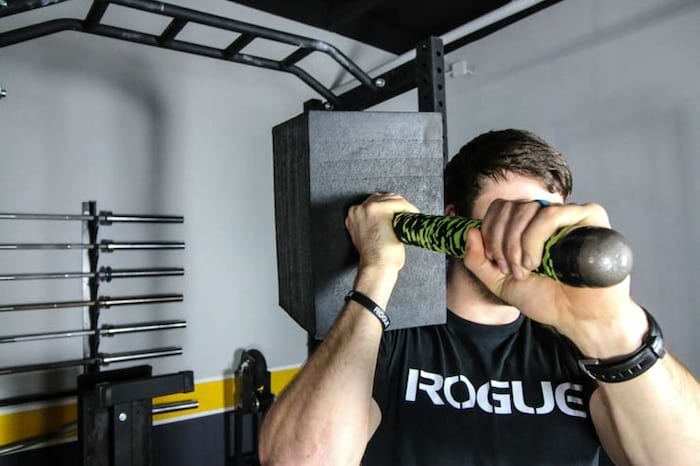 The BAMF hammer comes in two different weight options and multiple handle colors.
The first option is what they refer to as the "Baby BAMF." This specific hammer weighs in at a total of 20 pounds, but can feel over 100 with certain movements due to the weight placement.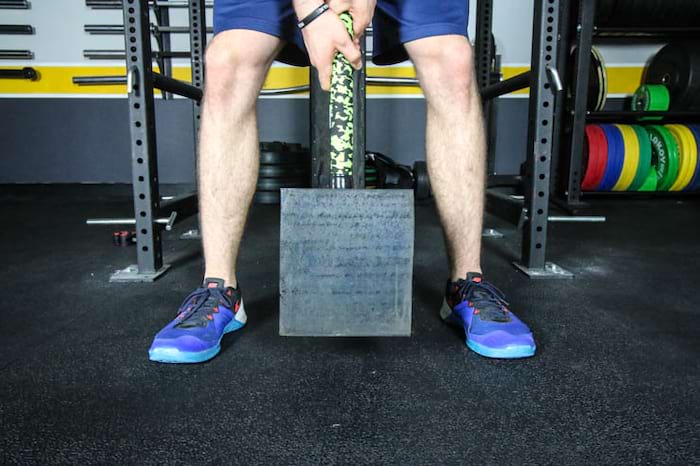 The 20 pound Baby BAMF will be a great option for those looking into increasing mobility and a different piece of equipment to warm up with. The hammer can be used to swing and warm up shoulders and back like a Steel Club would. Squatting with the hammer resting on your shoulder to warm up your legs and pressing the BAMF hammer for a different feel for pressing.
BAMF offers four different handle colorways to personalize your hammer. I'm sure they're working on more.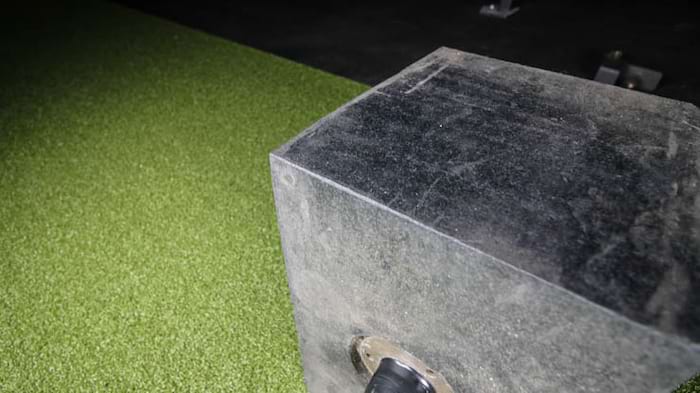 The Baby Bamf hammer comes with the following options: red white and black camo, blue and black camo, yellow and black camo, and orange and black camo. These grips feel pretty great and are easy to hold on, that said, I'm not sold on their durability. If I had to compare the grip to something it would be comparable to an overgrip for a tennis racket.
In fact, that may just be what it is, or grip tape for road bikes. I do love the feel, I just wish the grip was something a little more permanent and didn't have to be taped on.
The Big BAMF comes in different colorways than the 20 pounder.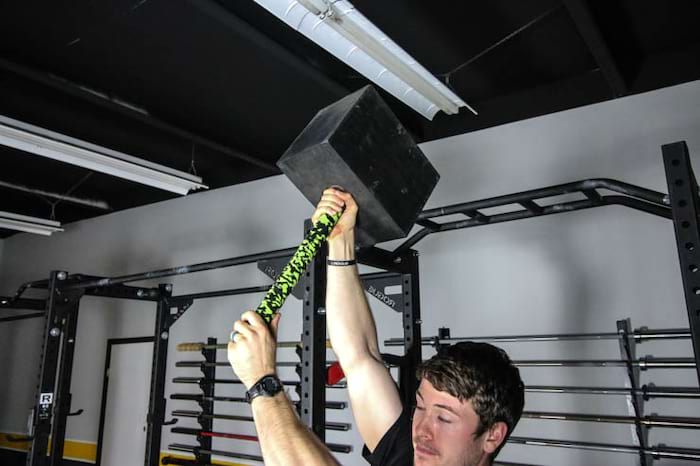 Yellow and black, red and black, black and white, and orange and black are the color options for Big BAMF. Something different with the big verses the baby color options is the 40 pound hammer offers a custom color option. By choosing a custom color, it adds $10 to the price. The grip is the same as the baby with it being a taped on overgrip.
Weighing in at 40 pounds, the Big BAMF will test a persons strength, flexibility and really show a weakness when training with the Big BAMF.
The 40-pound hammer can be used for the same thing that the baby hammer can, but with obviously more weight. The Big BAMF is a great tool to make shoulders stronger. The owner, Shawn Richardson, runs the companies Instagram and it is a great tool for different ideas in how to utilize the hammers.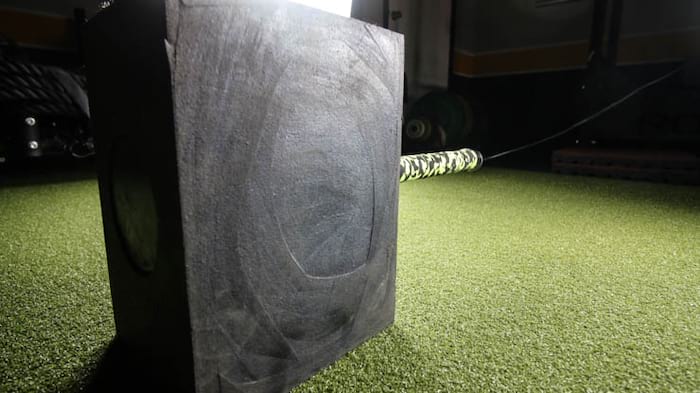 Using the hammer to perform swinging high pulls into static holds will make your shoulders experience the ever popular BURN. The handle is nice and thick and is a great tool to carry around to increase grip strength. Alternating lunges with alternating the hammer from left to right shoulder.
Holding the hammer longways while on a bench to offer an alternative option to the close grip bench press. Once you burn out holding the hammer longways, rotating the hammer to hold the other side will allow a person to squeeze out a few more reps.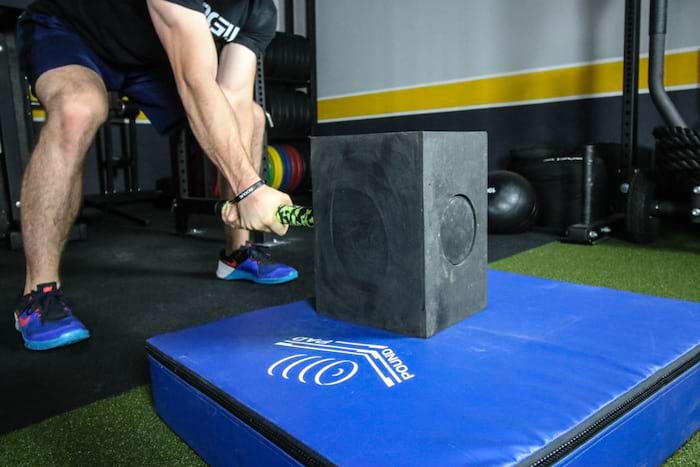 The BAMF hammer is also a great way to increase core strength by performing a number of different movements.
Of course, we can't forget the overall purpose of the design...to be used as a hammer. The rubber that is used for the hammer portion is a softer rubber that feels good when resting it on your shoulders. With it being softer means it is a little more bouncy. The hammer will not just strike the ground and stay down, it does have rebound and just be aware when using so you don't hit your face.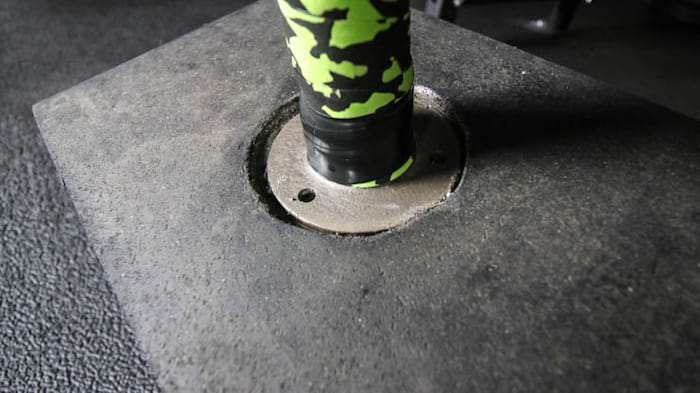 If you're not sure if you would be Big BAMF or Baby BAMF material, have no fear because the company offers a combo set to experience both worlds.
I love the hammer design and it looks great, the only thing I would think about doing would be to chop the edges off to look more like an actual Thor hammer. I mean, who doesn't want to workout with Thor's hammer? I understand there may be some copyright issues, but it would still be sweet.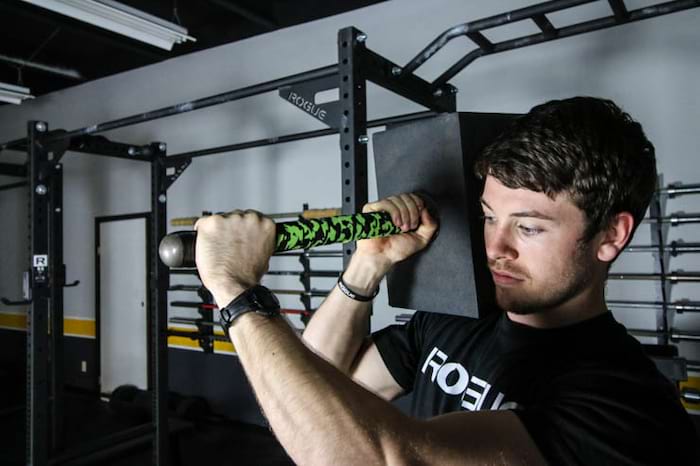 Another thing to change about the rubber hammer portion is to round out the edges so they don't dig into your neck when holding it. The rubber is soft so it isn't bad, but it would be a nice touch.
Overall, the BAMF Hammer is cool piece of equipment and meets a number of different areas such as strength and flexibility. With being hand crafted in the USA, this is great piece of equipment for anyone looking to add some variety in their training.