We review free products that we receive and participate in affiliate programs, where we may be compensated for items purchased through links from our site.
See our disclosures page for more information.
The Rogue B&R Bar 2.0
is one of the most well-liked barbells on the market. The B&R Bar 2.0 is a collaboration between Mike Burgener of CrossFit Weightlifting and Mark Rippetoe of Starting Strength with Rogue Fitness in an effort to create a barbell that could perform well for both powerlifting and weightlifting. We recommend the Rogue B&R Bar 2.0 to anyone who focuses on the squat, deadlift, bench, overhead press, and does the occasional power clean and power snatch. This truly is one of the best value barbells on the market despite the Ohio Power Bar being an even better value.
Rogue Fitness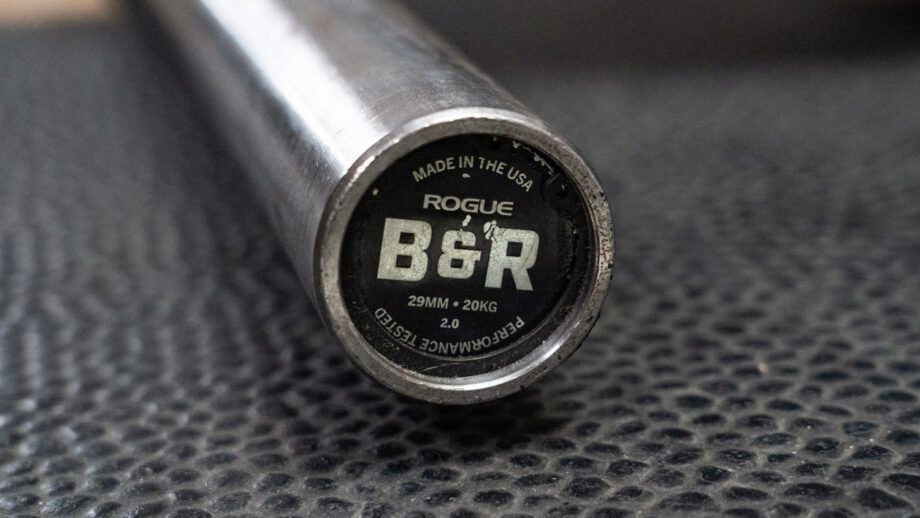 Rogue B&R Bar 2.0
Version 2.0 of the B&R Bar is built to the specifications of the bar's original designers–strength training coaches Mike Burgener and Mark Rippetoe–with some enhancements from Rogue's in-house manufacturing team. Along with custom-tailored dual knurl marks for Olympic lifting and powerlifting (including a passive center knurl), the bar now features a stronger 205,000 PSI shaft and an updated snap ring design. Quality bronze bushings produce a smooth, reliable spin, and the natural steel creates a great, old-school look and feel that few chrome/plated finishes can compete with. The B&R 2.0 is a 20KG barbell with 16.25" of loadable sleeve length. Because of its versatility, it's a great addition to a garage gym or a larger training facility or CrossFit box. Specifications:Made in the USADiameter: 29MMBare SteelDual Knurl Marks w/ Center KnurlUpdated 205,000 PSI tensile strength shaftUpdated Snap Ring designBronze BushingsLoadable Sleeve Length: 16.25" (41.3CM)
The Rogue B&R Bar 2.0 was originally manufactured by York Barbell. It had a low tensile strength, unique sleeve rotation system, and a decent knurl. Since that time, Rogue Fitness has brought the manufacturing in-house and updated nearly every aspect of the bar. The way we like to describe the B&R Bar 2.0 is simply a Rogue Ohio Power Bar with a more passive knurl. This may sound like an oversimplified comparison, but it's not—they're essentially the same. The shaft steel is the same, the diameter is the same, the bushings are the same, the warranty is the same. The only differences are the B&R Bar only comes in one finish option—raw, the knurling is slightly more passive, and the B&R Bar costs about $30 more than the equivalent Ohio Power Bar. So, although we love the B&R Bar, it's because it's essentially a dressed-down Ohio Power Bar. Therefore, unless you really just want a more passive knurl, we suggest simply forgoing the B&R Bar and picking up the Ohio Power Bar (our top pick for the best powerlifting barbell.)
What is the Rogue B&R Bar 2.0?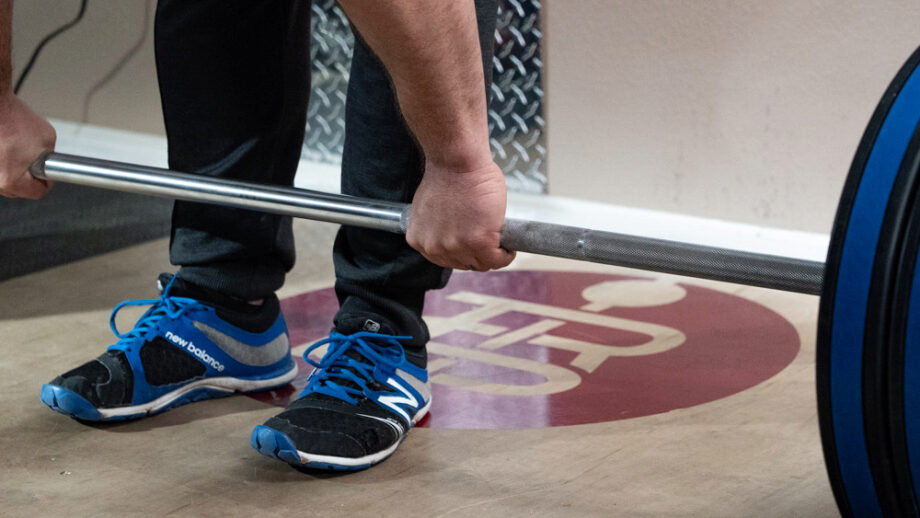 The Rogue B&R Bar is the brainchild of strength gurus Mike Burgener and Mark Rippetoe – enhanced further by the crew of Rogue's barbell manufacturing team. The original B&R Bar was created by York Barbell and sold on Rogue Fitness. Despite it having a somewhat low tensile strength steel by today's standards, it was actually a great bar. It utilized York's split-sleeve rotation system that has always been a fan favorite and had a great knurl. Originally it was marketed as a bar designed to perform as well for weightlifting as it does for powerlifting, and to accomplish this they used a 28.5MM diameter shaft that's between the typical 29MM power bar and 28MM weightlifting bar shafts.
Mark Rippetoe, for those unaware, is the author of the highly acclaimed textbook on barbell trainingStarting Strength. He has this to say about the barbell:
"I designed the bar to be an all-purpose gym bar, on the assumption that when you decided to specialize in a barbell sport you would commit to a specialty bar. But the bar turned out better than I expected. The end cap on the first batch of bars was about 0.5mm too big, and this was corrected in the subsequent production runs. The bare steel will oxidize into a "blue' finish, like a gun barrel, with just a little care. In our climate in North Texas, the bar gets oiled by human skin with normal use, and I have never had to wipe it off. Oiled with a drop of 3-in-1 Oil, the bushings spin almost as well as an Eleiko bar, although an Olympic lifter will want a 28.5mm bar instead of a 29mm. But for powerlifting or general strength work, I don't think you'll find a better bar, especially for the money. Bill at Rogue has told me a couple of times how surprised he was by how well the bar turned out."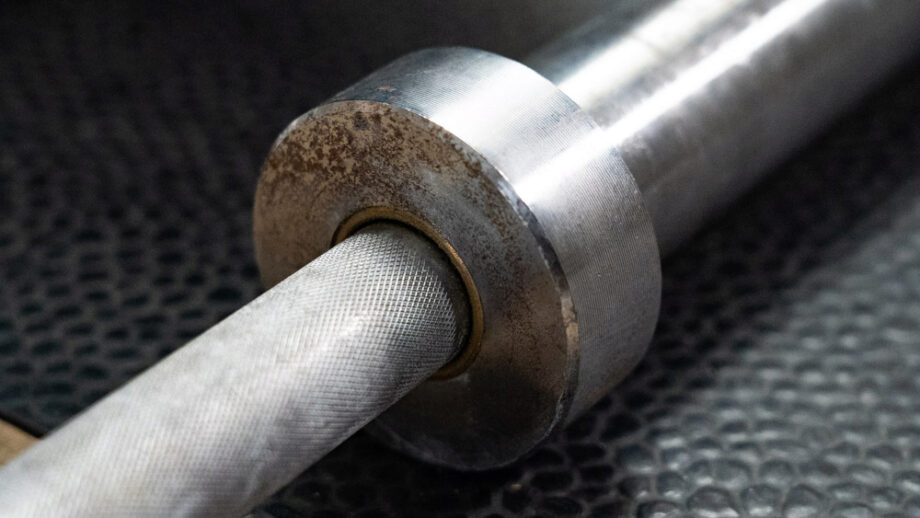 Although we wouldn't go to the length Rip would of claiming the B&R Bar spins as well as an Eleiko, or that you can't find a better bar, but we would agree that it's a great bar for the money. The B&R Bar 2.0 is much different from the original, however, which the above quote is referencing. Rippetoe has since left promoting the B&R Bar from Rogue and created a new bar with Buddy Capps of Texas Power Bar fame to create the Starting Strength Bar.
What We Like About the Rogue B&R Bar 2.0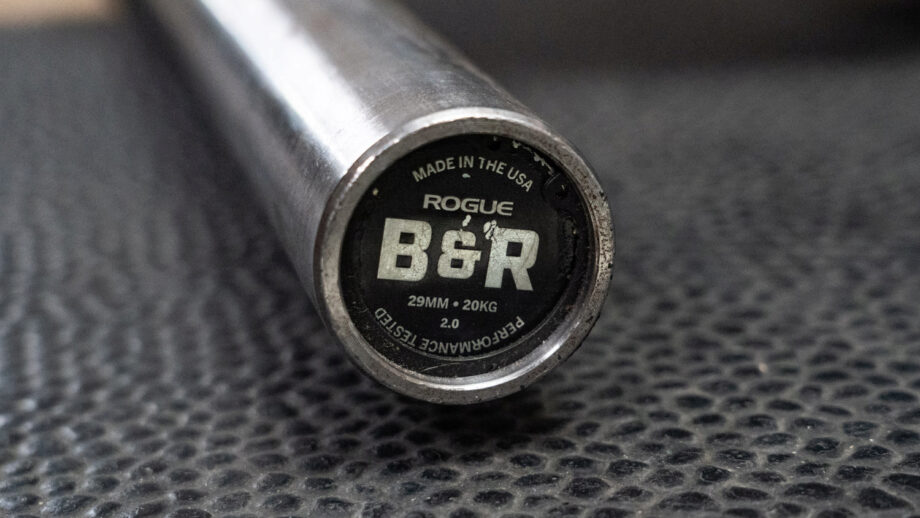 Despite the Rogue B&R Bar 2.0 being pretty much the same as the Ohio Power Bar with a more passive knurl and higher price, we are big fans. The B&R Bar 2.0 is a highly focused, thought out bar and this is evidenced first and foremost with the knurl. The B&R Bar 2.0 utilizes a custom-tailored knurl, featuring dual knurl marking for both Olympic Weightlifting and powerlifting to accomplish the original goal of the bar, to work as well on the weightlifting platform as it does in the squat rack. Overall, the knurling is definitely more aggressive than say a bar designed for CrossFit like the Rogue Ohio Bar, but not nearly as aggressive as the Ohio Power Bar. Another reason for the great feeling of the knurl is that since it only comes in bare steel, there is no extra layering or plating over the knurling which allows you to really grip and feel confident without tearing up your hands.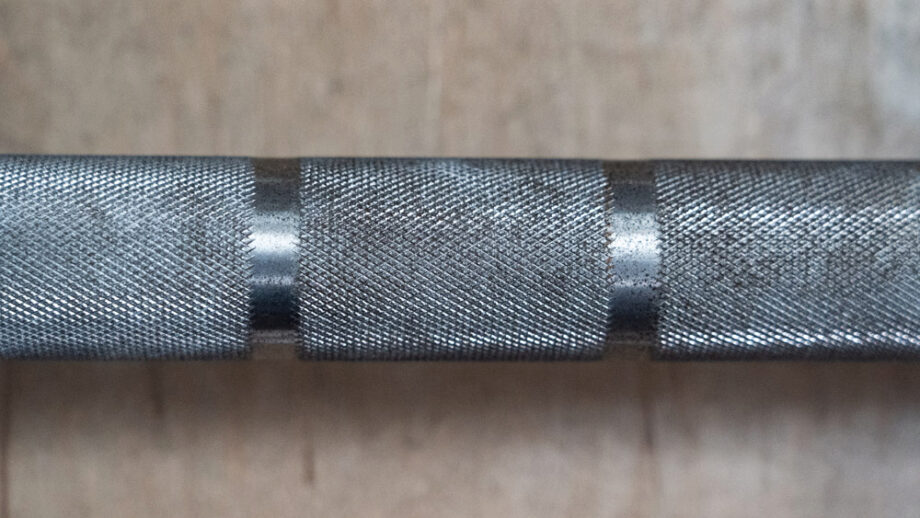 The diameter of the B&R Bar 2.0 is 29MM, which is a .5MM larger than the first iteration of the B&R Bar and is the same diameter as the ever-popular Rogue Ohio Power Bar. I like this diameter for the bar, however, it goes against accomplishing the original goal of the bar to work as well for Olympic Weightlifting as it does for powerlifting. Regardless, most people will be just fine using a 29MM diameter bar, even for power cleans and power snatches. The Bar measures in at a length of 86" and weighs 20KG. This sleeves spin on bronze bushings and feature an updated snap ring design (compared to the B&R 1.0) to hold it all together (this is now standard among all Rogue Bars.) The bronze bushings are the same used on the Ohio Power Bar and provide a reliable spin that should only get better with time and use. We would suggest dropping a few drops of 3-in-1 Oil in the sleeves every few months to keep it lubed.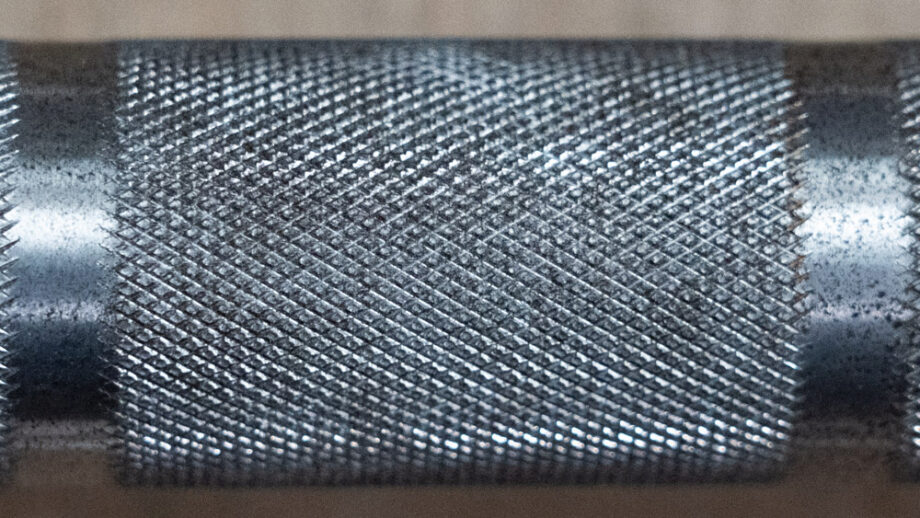 The shaft of the bar is made from 205K PSI Tensile Strength Steel, which is the same as the Rogue Ohio Power Bar (it's likely the exact same steel.) As Rippetoe stated above, the B&R Bar is designed to be kept as raw steel and therefore will require some upkeep, especially in comparison to something like Cerakote or stainless steel. The occasional brushing down of the bar with 3-in-1 oil will give the bar a beautiful patina look over time that many love. If you don't like a bar turning to a dull brown, then we definitely suggest avoiding the B&R Bar 2.0 and going with a Stainless Ohio Power Bar like the one we reviewed here.
The combo of the 205K PSI tensile strength steel, Rogue Work Hardening, and it being raw (no plating) gives it an F8-R rating on the F Scale. Barbells ranked at F6-R and higher are engineered to withstand the steady test of time and performance, and should, in theory, be able to handle whatever you can throw at them…including power cleans. Although the B&R Bar 2.0 is designed to be used for the power lifts as well as power cleans and power snatches, we'd suggest most people purchase a power bar and an Olympic Weightlifting Bar if you're serious about your training. You'll find that although you'll really like using the B&R Bar for most of your training, it definitely doesn't perform like a dedicated weightlifting bar would on the platform.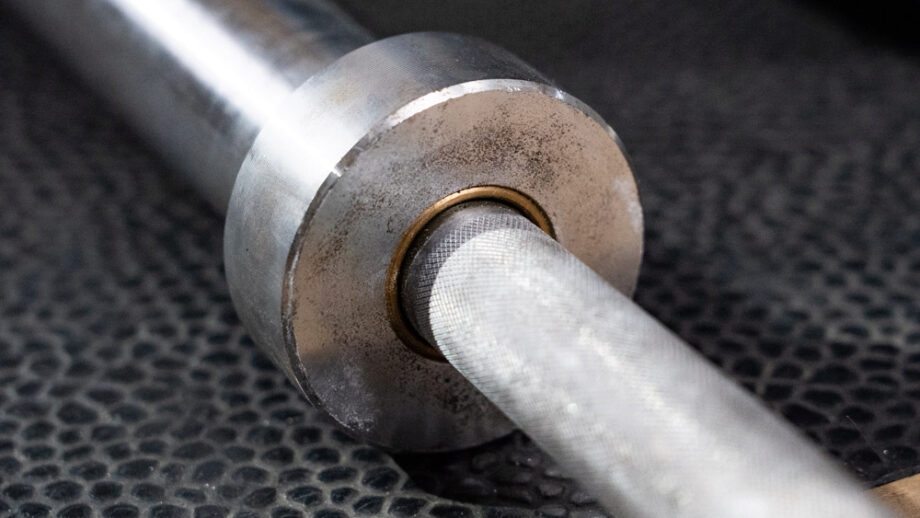 The Rogue B&R Bar 2.0 is reasonably priced at $295.00, and that includes the almighty Rogue lifetime warranty. Rogue has been around for over a decade now and are known for having some of the best customer service in the industry. In fact, we've been to their 600K+ sq. ft. facility and it's pretty cool to see their teams working around the clock to provide for customers.
The Rogue B&R Bar 2.0 is a great bar with an established, trusted following. Designed to perform the power lifts with optimal efficiency, as well as the Olympic lifts, this barbell is sure to become a favorite in your gym, whether that be a garage or commercial facility. Although we'd suggest most simply go with the cheaper and comparable Rogue Ohio Power Bar, you won't regret picking up the B&R Bar 2.0.
Here is a quick recap of the specs:
| | |
| --- | --- |
| Plating | Raw Steel |
| Price | $295.00 |
| Weight | 20 KG |
| Diameter | 29mm |
| Bar Length | 86" |
| Sleeve | 16.25" (Bushing) |
| Knurling | Mountain/Hill |
| PSI Tensile Strength | 205K |
| F Scale Rating | F-8R |
| Warranty | Lifetime |
Some Minor Shortcomings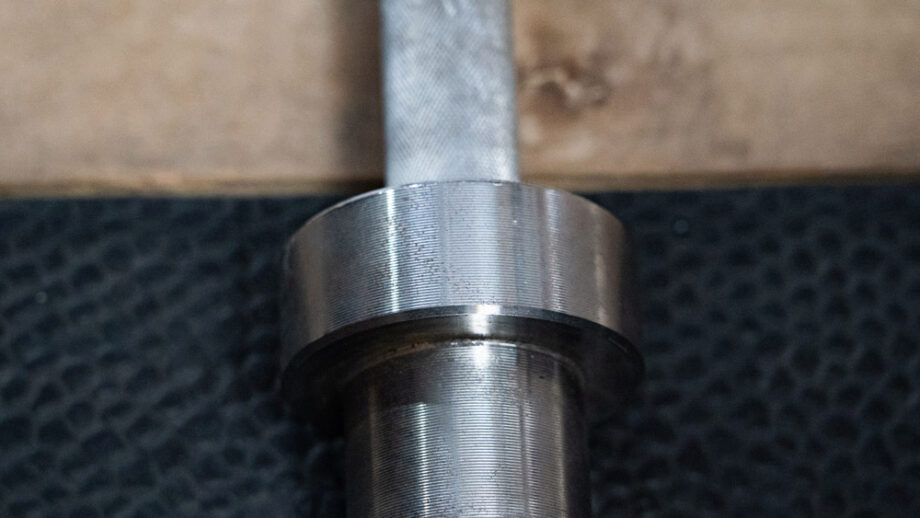 Although we like the B&R Bar 2.0, there are some things we'd like to see Rogue change.
First, if the bar is indeed designed for weightlifting and powerlifting, then a 29MM diameter shaft doesn't make sense. We'd like to see it go back to the original diameter of 28.5MM. Also, this is an extremely popular bar, yet is offered without a coated option. I'd like to see a stainless steel or Cerakote version, and I'm sure others would as well.
Lastly, the B&R Bar costs no more to make than the Rogue Ohio Power Bar. I'm guessing the extra cost comes from paying either Rippetoe or Burgener (although Rippetoe has said he receives no money from the sale of the bar), but it would make more sense for us to recommend if it was the same price as the Ohio Power Bar.
How Does the Rogue B&R Bar 2.0 Compare to the Competition?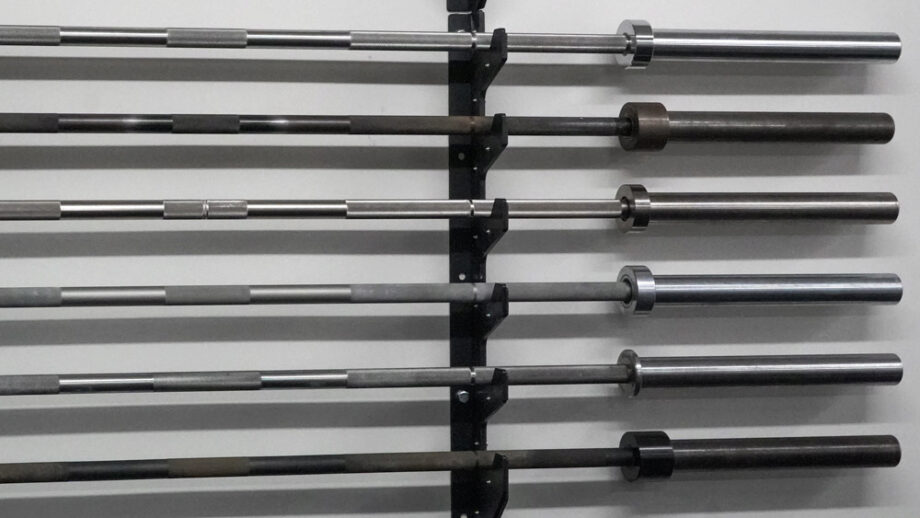 The Rogue B&R Bar 2.0 is in a bit of a unique position. Although it's said to be mostly a competitor to mixed-modality bars like the Rogue Ohio Bar, we see it much more in competition with power bars like the Rogue Ohio Power Bar.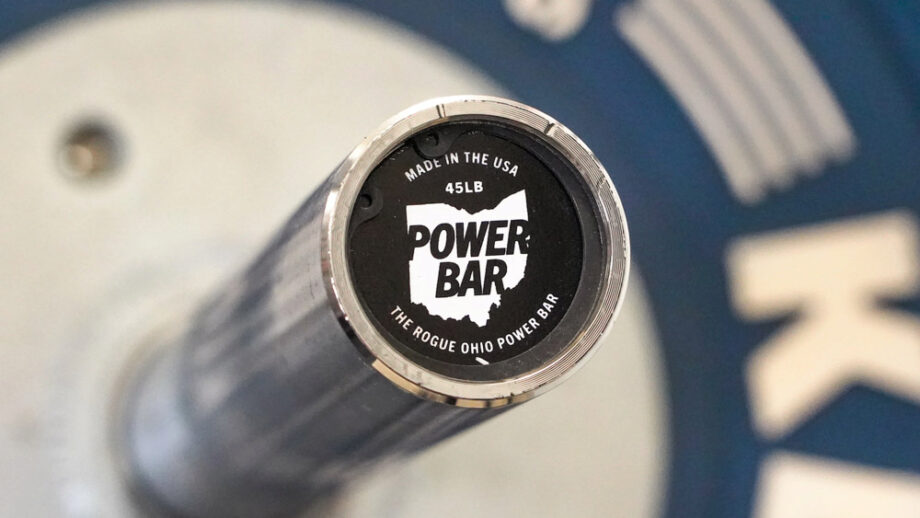 We prefer the Rogue Ohio Power Bar to the B&R 2.0 bar for most people, but this is mainly on the basis of price and options. If you want a more passive knurl for a power bar, the bar that would most compete against the B&R Bar 2.0 would be the American Barbell Mammoth Cerakote Power Bar. Both feature a more passive knurl and a similar tensile strength on the steel, however, despite the Mammoth Power Bar being an outstanding bar, it is quite a bit more expensive than the B&R Bar 2.0.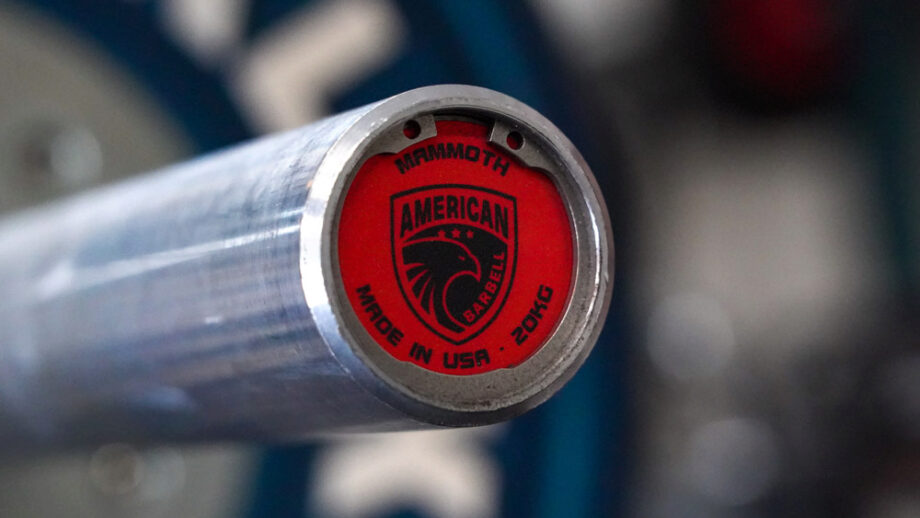 The new Starting Strength Bar from Buddy Capps is another competitor, however, it's 28.5MM like the Texas Power Bar and although is likely a good bar, is a smaller diameter. The SS Bar, however, is only slightly more expensive than the B&R Bar 2.0, so it would be interesting to eventually do a direct comparison between the two.
Full Rating
Where to Purchase
Rogue Fitness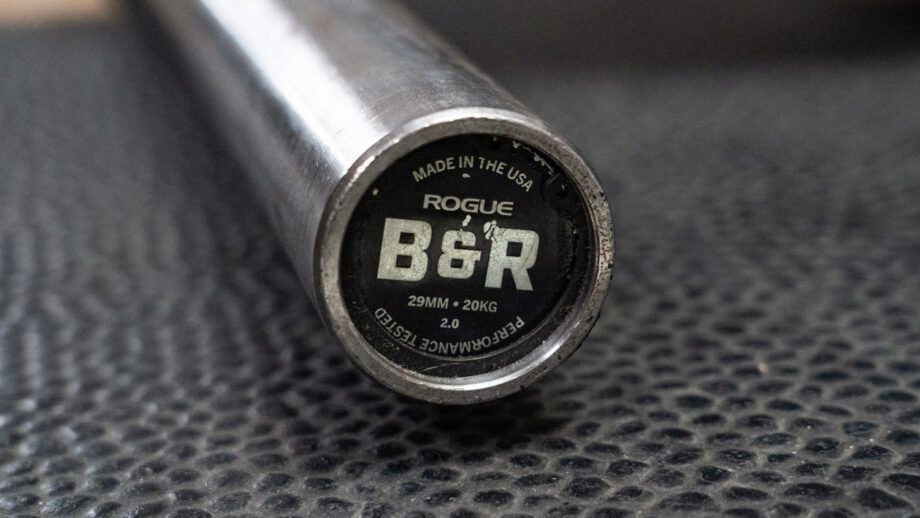 Rogue B&R Bar 2.0
Version 2.0 of the B&R Bar is built to the specifications of the bar's original designers–strength training coaches Mike Burgener and Mark Rippetoe–with some enhancements from Rogue's in-house manufacturing team. Along with custom-tailored dual knurl marks for Olympic lifting and powerlifting (including a passive center knurl), the bar now features a stronger 205,000 PSI shaft and an updated snap ring design. Quality bronze bushings produce a smooth, reliable spin, and the natural steel creates a great, old-school look and feel that few chrome/plated finishes can compete with. The B&R 2.0 is a 20KG barbell with 16.25" of loadable sleeve length. Because of its versatility, it's a great addition to a garage gym or a larger training facility or CrossFit box. Specifications:Made in the USADiameter: 29MMBare SteelDual Knurl Marks w/ Center KnurlUpdated 205,000 PSI tensile strength shaftUpdated Snap Ring designBronze BushingsLoadable Sleeve Length: 16.25" (41.3CM)