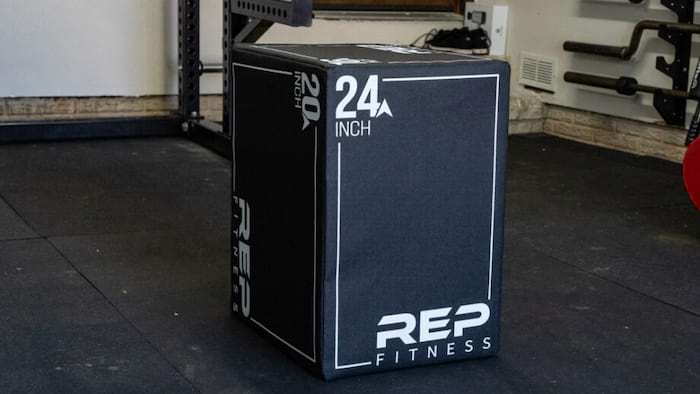 I have mentioned these comparisons throughout the review, but it is worth recapping here. The Rep 3-in-1 Soft Plyo Box combines the positives of the wood and foam plyo-boxes into one incredible piece of equipment. If you have been working out for any time at all, you have seen the damage a wooden plyo-box can do to your shins and joints. At the same time, you have probably seen how quickly a foam box begins to sag and then needs to be replaced. Not to mention the fact that even one foam box costs enough to break your budget. The 3-in-1 Soft Plyo Box takes the positives of a wooden box and wraps them in the safety of a foam box. It's as simple as that.
To get a little more specific, however, I will compare the Rep Fitness 3-in-1 to the Rogue Game Box. The first thing you will notice is the look. Even at a glance the Rep Fitness box looks like a more refined piece of equipment. On further review you will notice that the Rogue Game box is wooden and comes with all of the negatives associated with wood construction. One mistake or fatigue burdened jump and you may be finished for the day with an injury. This is the reason you now see foam plyo-boxes being used in the CrossFit Games instead of wood. While the Rogue Game Box has the same 3-sided versatility as the Rep Fitness Soft Plyo Box, it only has one size available rather than the small, medium, and large you can find at Rep Fitness. Even with the wood construction, the Rep 3-in-1 box is cheaper, better looking, and just as stable as the Rogue box. In fact, there is no comparison when it comes to quality, safety, features, functionality, and even style. The Rep Fitness soft plyo-box is the way to go.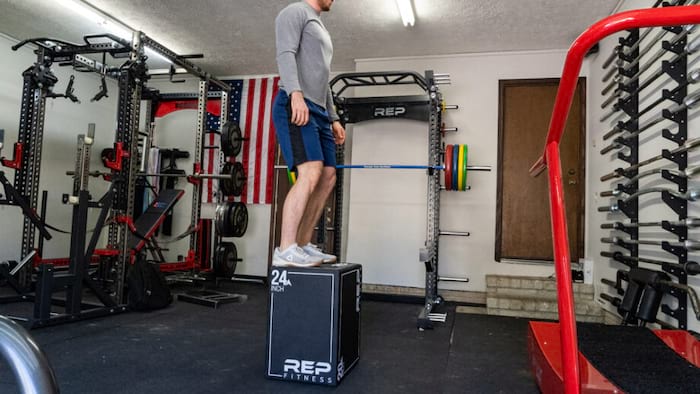 To be fair, we should compare the Rogue Foam Game Box with the Rep 3-in-1 as well. The first thing you notice is that the Rogue product is more than double the price of the Rep Fitness box. It also has the 3-in-1 versatility and the safety features of a foam box like we discussed earlier. Aside from the price, which is in itself a reason to purchase from Rep Fitness, it is important to remember the main negative of a foam plyo box...its lack of long-term quality. The foam, over time, will begin to sag and then will need to be replaced, especially in a commercial environment. We have a set of Rep Fitness' Foam Plyo Boxes, and although they're nice, they're unstable at very high heights and have begun to sag after only a year of use. Although foam is nice, it's expensive both in the short and long-term.