Reebok has released the Nano 7.0's!
I know what you're thinking, "they just did that to block sales from going to Nike!"
Well, you're probably right, but that doesn't change whether the Nano 7.0 is a great shoe or not.
Let's take a look at the new shoe: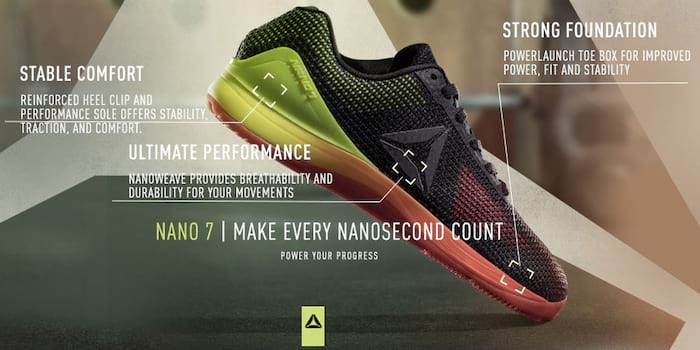 As you can see, this is a whole new Nano. In fact, it looks completely different from the most recent models.
Everything from the upper to the sole is a redesign. I'm curious to see what that black fabric is made out of thought to be able to stand up to rope climbs. Either way, if these perform anything like the Reebok CrossFit Nano 6.0's, they'll be a great shoe!