We test and review fitness products based on an independent, multi-point methodology. If you use our links to purchase something, we may earn a commission. Read our disclosures.
The intersection between fitness and technology is becoming more and more prominent in today's landscape. As treadmills evolve and change, it seems like new technologies are being implemented every day.
The ProForm Pro 5000 is a great example of this development. With a 14-inch HD touchscreen, iFIT, Bluetooth, and WiFi capabilities, this model leaves little to be desired in terms of technology.
However, all those gizmos and gadgets do come at a price, in this case $1,499. Is this model really worth it for that much dough? In this ProForm Pro 5000 treadmill review, I'll take you through everything you need to know about this machine.
We Don't Tread Lightly at GGR
Here at Garage Gym Reviews, we live and breathe fitness. We love it, and we want you to make your home gym the best it can possibly be. That's why our team of dedicated testers has spent hundreds of hours trying out the best treadmills on the market, from brands like ProForm, NordicTrack, Sunny Health & Fitness, and more so you know exactly what you're getting into before you buy.
ProForm Pro 5000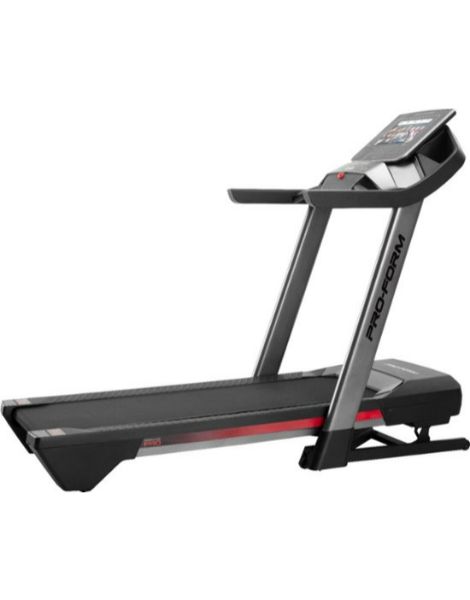 ProForm Pro 5000 Treadmill
The ProForm Pro 5000 is a folding treadmill with a 10-inch smart HD touchscreen. The Pro 5000 comes with a 3.75 CHP Mach Z motor. This motor powers the machine with a speed range of 0 to 12 miles per hour and -3% to 15% decline and incline ability.The treadmill belt is 22 inches wide and 60 inches long, making it large enough for tall runners. For comfort, the treadmill features ProShox cushioning, a CoolAire fan, tablet holder, and Bluetooth speaker.The Pro 5000 uses the 10-inch smart touchscreen to stream interactive iFIT classes. iFIT offers a variety of classes including: studio runs, global runs, and cross training. While using iFIT the treadmill also has Automatic Trainer Controls, allowing the instructor to change your speed and incline or decline so you can focus on your run. You are also able to manually control the treadmill.The Pro 5000 treadmill has mostly positive reviews. People found the treadmill very sturdy. They also loved the size of the tread belt and that the treadmill folded up for storage. People also loved using the iFIT workouts.Some negative reviewers had the treadmill arrive with some broken parts. These people had trouble getting responses and new parts from customer service.
A Quick Look at the ProForm Pro 5000
ProForm is a fitness company with a reputation for producing high-quality fitness products of all kinds, including bikes, ellipticals, treadmills, rowers, and more. Their treadmill selection includes models in various price ranges, with options listed anywhere from just under $600 to around $1,800.
The ProForm Pro 500 is one of the higher-end models this brand has to offer, clocking in at $1,499. It is no longer listed on the ProForm website but can still be found on third-party sites.
With some nice tech features including a 14-inch touchscreen, there's a lot to like about this product. However, there are also some customer service and mobility callouts you should be aware of.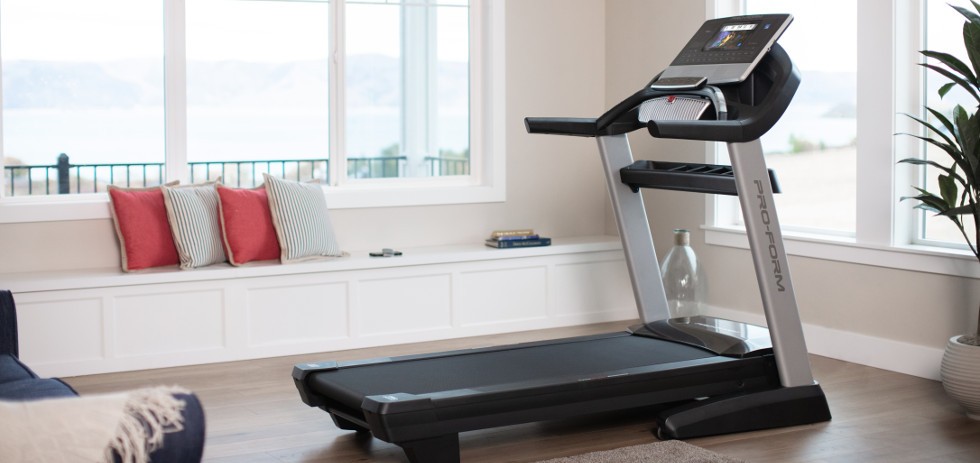 My Tips
Check the 30-day iFIT membership free trial that comes with the purchase of this model.
Use the pulse grips in the handlebars to monitor your heart rate while you work out.
Utilize the SpaceSaver folding technology if you want to store your treadmill after using it.
Pros:
14" HD touchscreen
Folding capabilities allow for easy storage
-3% to 12% decline and incline settings available
Cushioned belt for increased comfort during use
iFIT-compatible
Comes with 30-day iFIT free trial
Is the ProForm Pro 5000 Worth It?
The ProForm Pro 5000 is far from a minimalist treadmill. With a big touchscreen and a slew of add-on features, you're paying for a luxury workout experience. Ultimately, it's up to you whether you want to spend the extra dough on a treadmill that offers you a lot of extras.
Great For:
Users looking for easy-access interactive workout programming
People looking for a lot of add-ons
People looking for a folding treadmill
Not Recommended For:
People facing a space constraint in their home gym
People working with a strict budget
People looking to move their treadmill frequently
ProForm Pro 5000 Specs
| | |
| --- | --- |
| Footprint | 77.3" L x 35.3" W x 59.6" H |
| Weight | 261 lbs |
| Weight Capacity | 300 lbs |
| Motor | 3.5 HP |
| Maximum Speed | 12 MPH |
| Warranty | 10-year frame, 2-year parts, 1-year labor |
| Technology | iFIT, Bluetooth, WiFi compatible, 14" Smart HD LED Display |
| Add-ons | Bluetooth speakers, workout fan, water bottle holder |
| Incline | -3% to 12% incline |
Workout Experience with the ProForm Pro 9000
Though we haven't been able to get our hands on the ProForm Pro 5000, we have spent a fair amount of time using a product from the same line, the ProForm Pro 9000. Our product testers had high praise for the machine, saying it felt sturdy during use and is a great option for serious runners. Even while running at full speed, there wasn't any drop off in stability.
Our testers also noted how easy it was to shift between speed and incline levels, giving users the opportunity to change the intensity of their workout with ease. One of the only complaints was that the model we used was unable to connect to WiFi, so we were unable to connect to iFIT. We have, however, used iFIT on countless other ProForm and NordicTrack machines and can attest to what a great app it is.
RELATED: ProForm Pro 2000 Review
Footprint, Portability, and Durability
I think footprint and portability are two of the biggest callouts for this specific model. With a 77-inch length, this treadmill will take up a lot of space in your home gym during use, and it's quite heavy at 261 pounds. Moving the ProForm Pro 5000 alone would prove a difficult task, as we found when moving the Pro 9000 around.
The Pro 5000 is foldable, which is helpful for those dealing with space constraints in their home gyms. The model comes with so-called EasyLift technology, so the act of lifting the deck won't require too much effort.
In terms of durability, many customer reviews praised this aspect of the machine, saying it felt solid and sturdy during use. When we tested out the similarly constructed ProForm Pro 9000, our tester said the same thing. The machine is imposing and solidly built, and the 10-year warranty on the frame supports this.
Also, the ProForm Pro 5000 has a user weight capacity of 300 pounds. While this isn't the heaviest we have seen, it's still decent for a machine in this price range.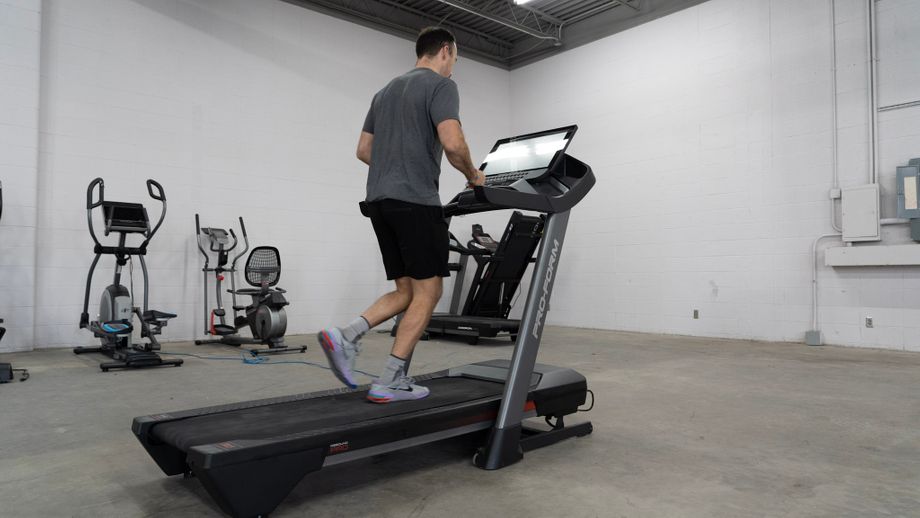 The Ergonomics
This model comes with incline adjustments from -3% to 15%, giving you a wide variety of options to switch up the intensity of your workout. The machine's max speed is 12 MPH, and adjustments to both speed and incline can be made using the easy-access buttons located just below the model's HD touchscreen display. The treadmill belt also comes with built-in ProShox cushioning to make the workout experience more comfortable.
Technology Benefits and Conveniences
This iFIT-enabled treadmill comes with a 30-day free membership to the platform, allowing you to try out hundreds of programmed or live workouts from iFIT coaches or personal trainers.
The display is a 14-inch smart HD touchscreen. You should be able to navigate the functions of the machine and view workout metrics with ease, and the HD display should give you great video quality for any workout classes or videos you might want to try. We found the display on the ProForm Pro 9000 incredibly easy to use.
There's also a Bluetooth speaker included, which allows you to connect your phone and listen to whatever audio you'd like while you work out.
ProForm Pro 5000 vs ProForm Pro 9000
ProForm Pro 9000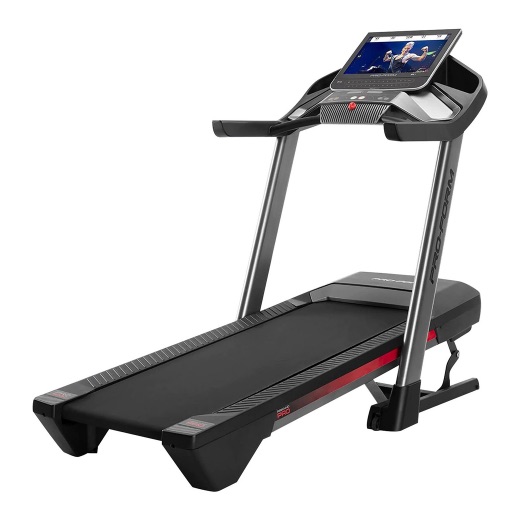 ProForm Pro 9000
Take your training to the next level with an iFit Family membership on the Pro 9000 treadmill. Engage in a whole new workout experience as streamed live and on-demand personal trainers lead you in studio classes and take you all around the world, automatically controlling your treadmill's speed, incline, and decline to give you a unique, hands-free workout.
These two models come from the same line and are incredibly similar. The tread belt dimensions, incline settings, maximum user weight, and maximum speed are all the same. Both models are also WiFi, iFIT, and Bluetooth compatible, come with a water bottle holder and Bluetooth speakers, and feature motors that are within .1 horsepower of one another.
The main difference between the two is that the 9000 has a much larger touchscreen—22 inches as opposed to the 5000's 14. The functionality, workout experience, and design are largely the same, the 5000 is just a more budget-friendly version.
Our tester had mainly good things to say about using the ProForm Pro 9000, saying it was sturdy, easily adjustable, and great for runners. If you're looking to save a few hundred bucks and sacrifice a few tech features, the ProForm Pro 5000 might be right in your sweet spot.
Customer Experience
The warranty for this model is 10 years for the frame, two years for parts, and one year for labor. In addition, ProForm offers a 30-day money back guarantee if you find your model unsatisfactory for any reason. These options are pretty standard for similarly priced treadmills and are about what I expected for this model.
In terms of customer service, there were several customer reviews that mentioned it took a while to get a hold of someone to report issues they had. For example, a few users mentioned their models arrived damaged or with a part missing and that ProForm had been slow in resolving the issue.
Overall, though, the model is popular and very highly rated. On Best Buy's website, the model has a composite rating of over 4 stars.
Ordering and Assembling the ProForm Pro 5000
The ProForm Pro 5000 is currently out of stock on both Amazon and the ProForm website. However, it is available to be ordered at Walmart, Costco, and Best Buy as of this writing. There are financing options available on each of these platforms, but it's hit or miss whether the stores in your area will have it in stock.
If you do find a store that has it in stock, there's no guarantee the store will be able to ship it to you. To put it simply, this machine is hard to find.
From what I've read about this model, assembling it is a two-person job, as there's some heavy lifting to be done. That said, a lot of the reviews mentioned that the assembly process was relatively quick as long as you have a partner. Our tester's experience assembling the ProForm Pro 9000 aligns with these sentiments—she said the instructions are clear and that assembly with a buddy took less than an hour.
Customer Reviews
Finding customer reviews turned out to be a challenge, as not a single user has reviewed this model on Amazon. I was disappointed to discover this, as Amazon is typically where I go to find the most even balance of positive and critical reviews of a product.
ProForm's website was a little better, but still only had 20 reviews to peruse. Most of the comments were positive, praising the model's tech features and easy assembly:
"This treadmill is awesome!" user CnR said. "Pretty easy to put together. The screen and iFIT program are great. The iFIT program is incredible. So much more than we thought or knew. One of those purchases that is way better than expected."
However, I did find a few complaints on the ProForm site. Multiple users mentioned that their models had arrived with broken parts and that the replacement process was taking a long time. The most critical review I found said that the machine wasn't user-friendly and that the model came in need of a replacement part.
"This machine is very well built overall," user Roundhead said. "However, it has been extremely frustrating to use—appears to be a control module issue (often takes 15 or 20 minutes just to get it working). Customer service has been helpful overall, but getting ahold of somebody often takes 20 to 30 minutes. Also, the control module that needs to be replaced is out of stock. On the positive, ProForm offered us an extra year of iFIT for our troubles."
Interestingly enough, the most fruitful source of customer feedback came from Best Buy's website, where 154 users have reviewed the model. These were also the most detailed reviews, containing a mixture of both positive and negative feedback.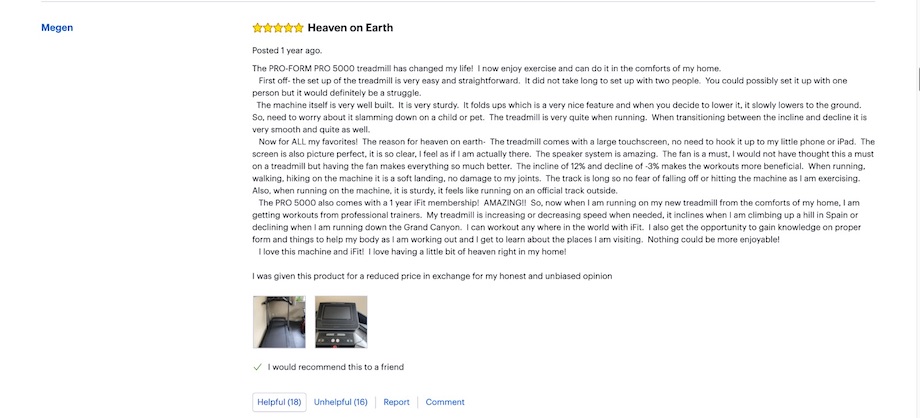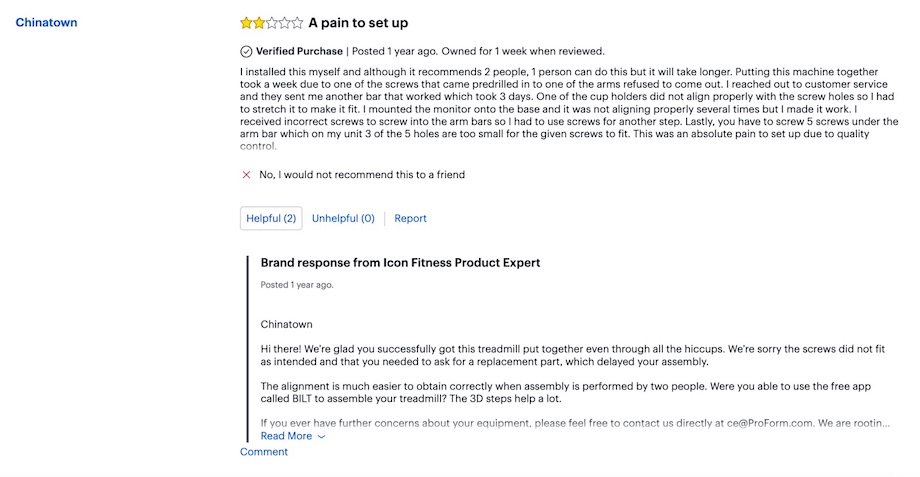 Final Verdict of Our ProForm Pro 5000 Review
The ProForm Pro 5000 is a high-end treadmill. You're spending a lot of money at around $1,500, but you are getting a bunch of great tech add-ons as well as a wide range of incline and speed settings.
In the end, the choice is yours in how much money you want to spend and what kind of workout experience you're looking for. If you want a high-end, sturdy piece of machinery with dynamic workout programming and have the space to store it, this model could be the one for you.
The great part is, whether you go for a tech-heavy home treadmill or not, you can get all the same benefits of a great treadmill workout.
ProForm Pro 5000 Rating
ProForm Pro 5000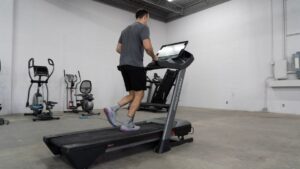 Looking for a high-end, tech-heavy home treadmill? Check out our ProForm Pro 5000 Treadmill review to see if this is a good fit.
Product Currency: $
Product Price: 1399
Product In-Stock: InStock
ProForm Pro 5000 Review FAQs
Is the ProForm treadmill worth it?
I'd recommend the ProForm Pro 5000 for people with some wiggle room in their budget, a fair amount of space in their home gym, and who are looking for a lot of tech add-ons.
Can you watch Netflix on ProForm 5000 treadmill?
No. This is not an available feature on the model's touchscreen.
Can ProForm 5000 be used without iFIT?
Yes. The machine comes with a 30-day iFIT free trial and offers iFIT workouts, but the platform isn't required to use the machine.
Does ProForm 5000 have a tablet holder?
No. The ProForm Pro 5000 comes with a 14-inch touchscreen.