We test and review fitness products based on an independent, multi-point methodology. If you use our links to purchase something, we may earn a commission. Read our disclosures.
When it comes to the NOBULL brand, you may immediately think of clean lines, bright colors, and some of the best cross-training shoes on the market. NOBULL is known for minimalist-style designs for CrossFit, weight training, running, swimming, and golf.
In this NOBULL apparel review, I'm going to be highlighting a handful of items that are newer to the NOBULL lineup (in addition to the classic Trainer shoe).
Our team of product testers had hands-on experience with all the items featured in this review. And when we use and test apparel, we wear items through a myriad of exercises and consider the following factors:
Price and overall value
Fabric and durability
Workout performance
General appearance
Customer service
Your pals at Garage Gym Reviews don't just test clothing, we test and review everything fitness-related from the best budget barbells to the best pre-workout. And we're not just keyboard warriors—our team is composed of fitness industry experts including certified personal trainers, Olympic-level athletes, gym owners, and nutrition coaches.
NOBULL Apparel Lineup
Which NOBULL Items Should You Buy?
NOBULL offers footwear and clothing for indoor gym workouts in addition to other outdoor activities like golf and tennis.
You'll find a selection of footwear for men and women broken down into subcategories including: training shoes, running shoes, golf shoes, lifters, and slides. The NOBULL Trainers are popular for lifting while the NOBULL Runner collection (which includes the Knit Runner and Ripstop Runner) offers durable footwear for endurance athletes.
RELATED: Best Running Shoes
For apparel, NOBULL makes tees, tanks, pullovers, shorts, tights, and joggers, to name a few. And for all you CrossFitters out there, you'll even find limited-edition CrossFit Games branded clothing and footwear for your collection.
Additionally, before you click the "add to cart" button on nobullproject.com, be sure to check out our guide to NOBULL discount codes.
NOBULL Rec Trainer
Good for: Everyday wear that can take you from the gym to the streets
The NOBULL Rec Trainer is the latest workout shoe to drop and joins the lineup alongside Trainer, Trainer+, and the Canvas Trainer. The Rec Trainers are a pair of shoes meant for squats, deadlifts, and burpees, yet still have enough flexibility and style to wear them out on the town.
If NOBULL Trainer is a gym shoe that provides the ultimate stability and durability, the Rec Trainer is like the cool cousin providing complete versatility. These new shoes offer a visually appealing design reminiscent of Converse and Vans while still offering a solid foundation for heavy lifting.
RELATED: Training Shoes Guide
As Amanda Capritto, GGR senior writer and expert product tester puts it: "They're like CrossFit trainers meets skater shoes."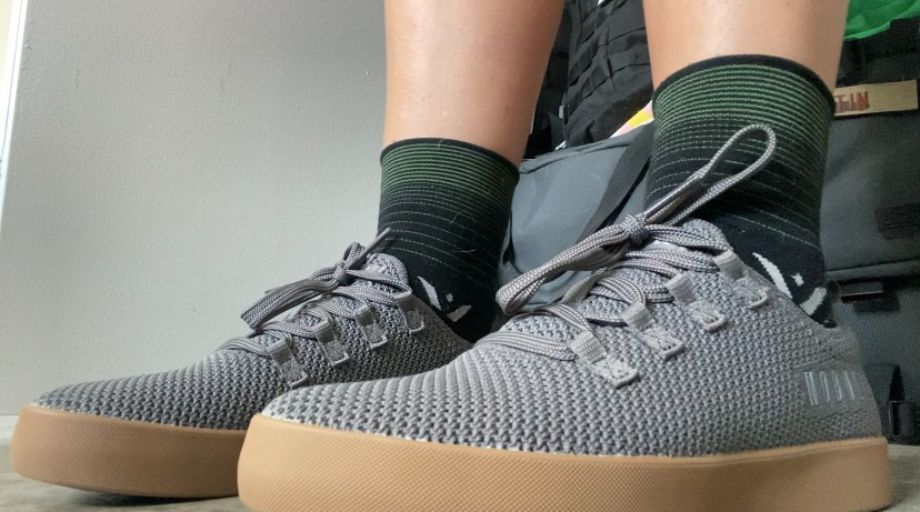 Amanda gives the Rec Trainer a 4.5-out-of-5-star rating for general appearance. "I love the NOBULL style. I love the monochrome looks specifically, and I think these are super cute," she says.
And here's an added bonus: Amanda thinks the Rec Trainers are stylish enough to wear with jeans out on the town or with leggings to the gym.
That said, the stylish look may come at a cost for those of you who already love the durability of NOBULL Trainers. Amanda gives the Rec Trainer a 4-out-of-5-star rating for construction and durability. "While they seem very durable, it's not quite like the other NOBULL Trainers. I don't think the upper on these will prove as durable as SuperFabric," says Amanda.
If you're wondering what SuperFabric is, it's basically an engineered fabric that is resistant to stains, cuts, fire, and abrasion (like rope climbs).
"Ultimately, after testing these, I decided I prefer my normal NOBULL Trainers," says Amanda. "The Rec Trainer is probably more wearable around town in terms of matching outfits. However, I just really don't think you can beat NOBULL's SuperFabric for durability and longevity."
That said, for overall value, Amanda gives the Rec Trainers a 3-out-of-5-star rating saying that, "As much as I love them, they are expensive for what they are.
"They price on par with other CrossFit shoes," she explains. "But for these Rec Trainers specifically, I think the $129 price is too high since they don't seem as durable as the SuperFabric trainers. I'm not sure the price tag is totally worth it."
| | |
| --- | --- |
| Price | $129 |
| Heel-to-toe-drop | 4 mm |
| Size range | Women's 5-11; Men's 8-16 |
| Color options | Artic, Black-White, Dark Gray Gum, White |
| Tread | EVA |
NOBULL Trainer
Good for: Ultimate functionality in the gym featuring a clean, minimalist style
The NOBULL Trainers might not be quite as stylish as the newly released Rec Trainers, but the OG shoe from NOBULL has it beat with durability.
For appearance, product tester and GGR head of content Kate Meier gives NOBULL a 3-out-of-5-star rating. "I'm typically not a NOBULL fan just because their look isn't that appealing to me," she says about the no frills (or no bull, you might say) design.
But when it comes to the comfort and fit of the Trainer, Kate gives the NOBULL a 4-out-of-5-star review. "When I initially put these on, I didn't like the feel. The bottom felt too hard. For reference, I'm used to weightlifting shoes, so this was surprising," says Kate.
"However, once I got to working out with them, I really liked them. I did workouts that included running, jumping, and squat cleans, and I never felt uncomfortable in the shoes," she added.
That said, Kate doesn't use NOBULLS on her morning dog walks or to jaunt around town—it's strictly a gym shoe for her. NOBULL Trainers don't offer much in the way of arch support, either, which makes them ideal for short periods of time (like the duration of your workout) or if you have flat feet.
RELATED: Best Walking Shoes for Flat Feet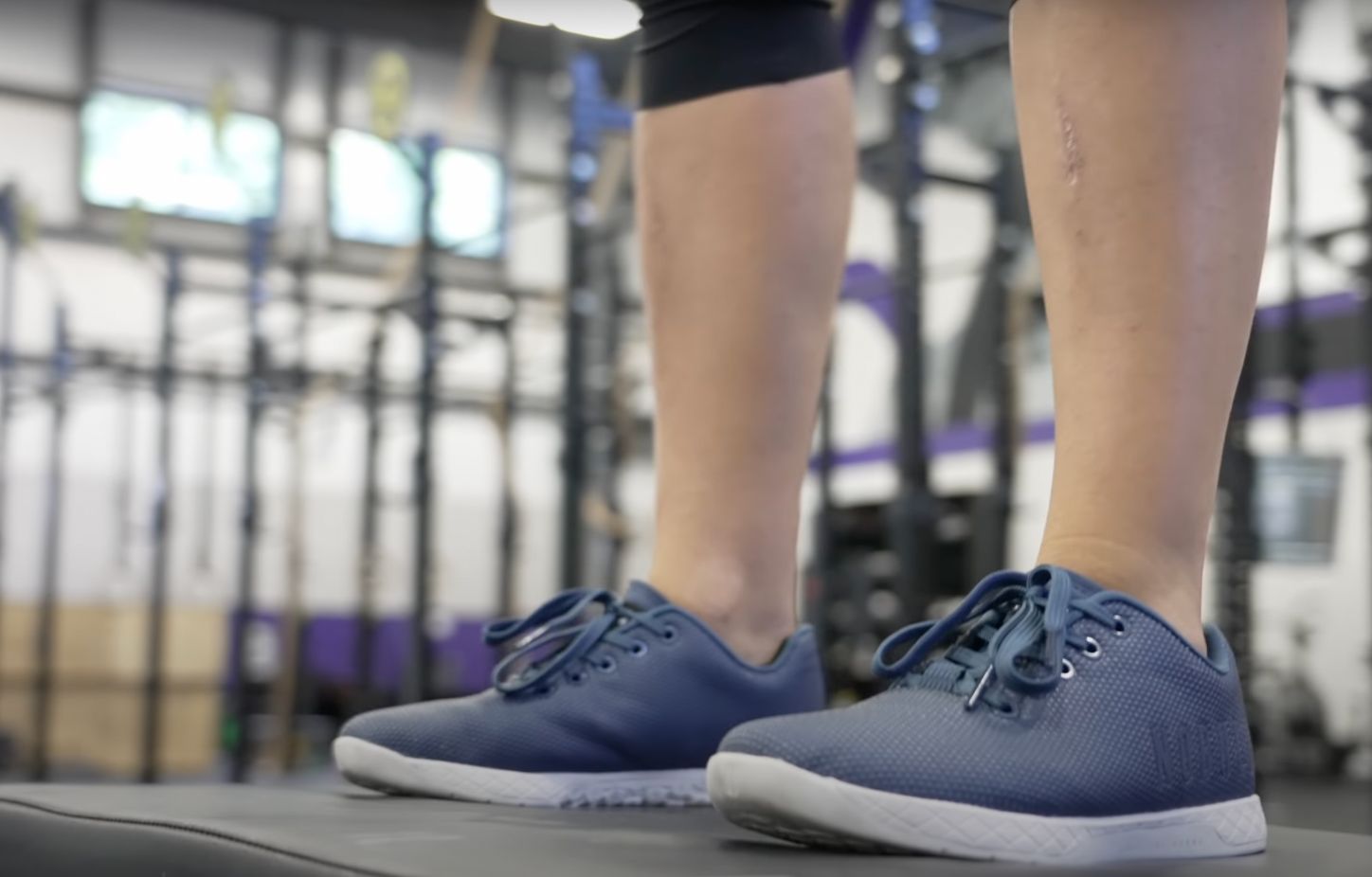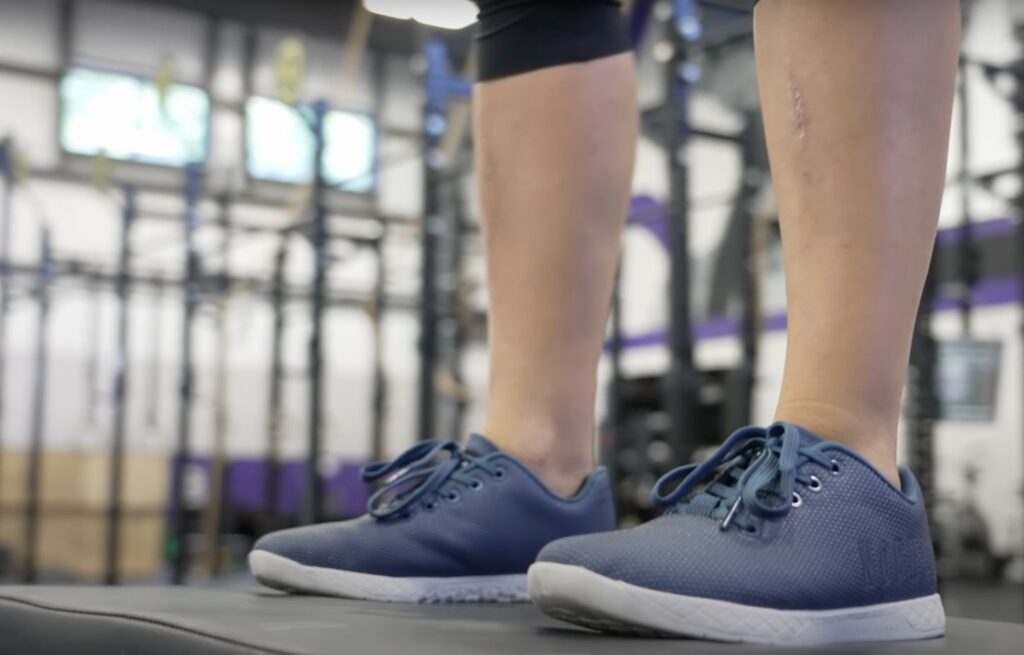 Where NOBULL Trainers shine is the durability. According to Coop Mitchell, founder of GGR, the Trainers are some of the most durable shoes he's ever worn. And for that reason, the NOBULL Trainers get a 5-out-of-5-star rating for durability.
How are these so durable, you ask? The outer material is constructed from SuperFabric, which is an engineered fabric that is resistant to flame, abrasion, stains, and cuts. What's more, it's also breathable, quick-drying, and antimicrobial.
The outside is constructed of carbon rubber and the lug pattern will give you traction indoors and outdoors (even in wet or muddy conditions). It's also flexible enough for dynamic movements and HIIT training. For this reason, we give the outsole a 4.5-out-of-5-star rating.
If you like the Nike Metcon, this is a close cross-training competitor and we compare the two shoes in our in-depth NOBULL Trainer Review.
| | |
| --- | --- |
| Price | $130 to $170 |
| Heel-to-toe-drop | 4 mm |
| Size range | Women's 5-11; Men 8-18 |
| Color options | More than 20 for men and women |
| Tread | Rubber |
NOBULL Women's Deltapeak Micro Textured Tee
Good for: Ladies looking for a simple, sweat-wicking shirt that isn't skin-tight
If you're looking for a simple workout shirt (without loud branding or crazy colors) the NOBULL Women's Deltapeak Micro Textured Tee offers more than your basic tee: It's stretchy, moisture-wicking, and water-repelling. I personally tested this NOBULL shirt during lifting sessions, morning walks, and casual weekend wear.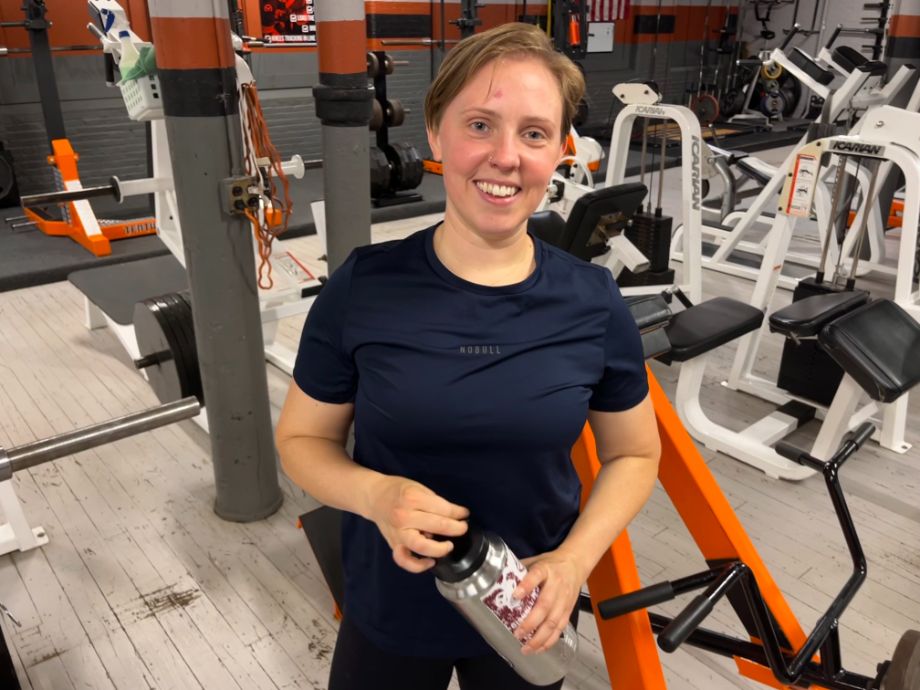 One of the main things I noticed is the fact that it is more structured than a basic cotton t-shirt. There is a bit of silhouette sewn into the design which wears a lot differently than trendy skin-tight layers or slouchy tees. It drapes the body without being too big or too small.
My husband made a funny comment that it looks like I need a clipboard when I wear this shirt, saying I look "gym professional." I'm personally not the biggest fan of the appearance, but there's really nothing wrong with how it looks either. I give the Women's Deltapeak Micro Textured Tee a 4-out-of-5-star rating for overall appearance.
That said, I totally appreciate the fact that this Deltapeak tee doesn't have small cap sleeves, which I find cumbersome for myself (and anyone with some muscular development). Instead, these sleeves are a few inches in length and the fabric is stretchy enough to give you some wiggle room. Nothing is constricting at all.
And the torso length is long enough that it didn't rise to show my belly during overhead presses or pull-ups. That's a bonus for me, so for workout performance this shirt earns a 5-out-of-5-star rating.
RELATED: Pull-Up Progression Plan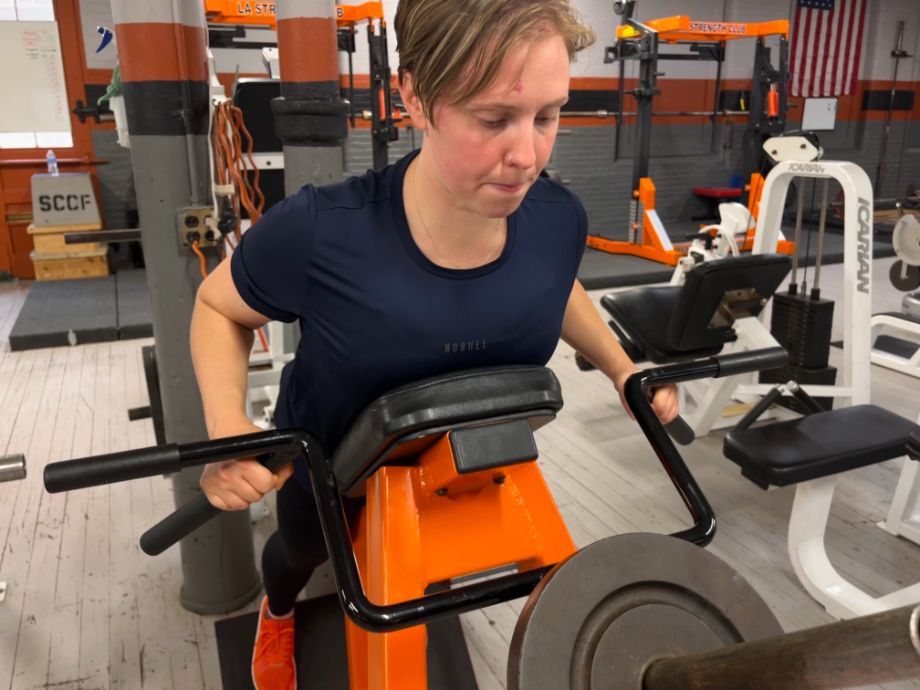 When it comes to fabric and durability, I also give this workout t-shirt a 5-out-of-5-star rating because of the durable, stretchy, and comfortable Deltapeak material. Deltapeak is a high-performance fabric material engineered by the Teijin Frontier Group, which also manufactures fibers for automotive industries and tactical and outdoor gear.
According to the Teijin website, Deltapeak essentially blends the characteristics of a knit fabric (durable, not see-through, and anti-UV) with the characteristics of woven fabrics (water repellent, crease resistant, and quiet).
I will note that I think $48 for a single t-shirt is a bit much, but the durability of this fabric provides more value than a cotton shirt.
| | |
| --- | --- |
| Price | $48 |
| Material | 100% recycled polyester |
| Size range | XS-XXXL |
| Color options | Black, Vapor, Night Navy, Balsam |
NOBULL Sleek Tights
Good for: Anyone looking for an ultra-soft legging with the ideal amount of compression
The NOBULL High-Rise Sleek Tights might look like basic tights, but they fit like a dream. The Sleek Tights are thin, lightweight, and silky smooth to the touch. There is compression, but it's not overbearing which makes these some of the best workout leggings for walking, running, yoga, or lifting.
I personally tested these leggings and think they'd work well as a base layer for skiing or snowboarding—they felt similar to a silk base layer.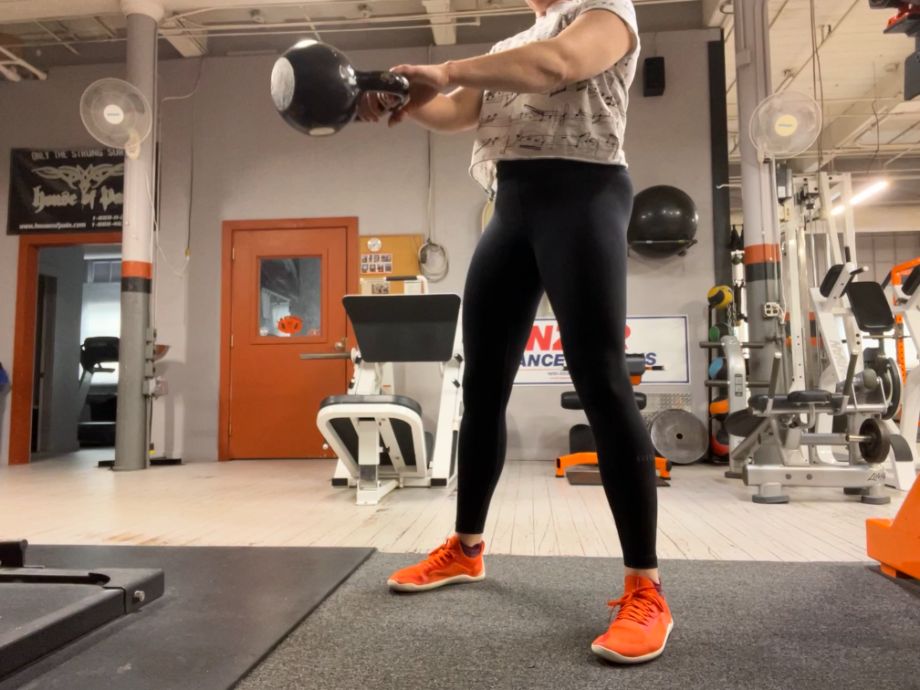 For workout performance, the NOBULL Sleek Tights earn a 5-out-of-5-star rating. I think the lightweight material and slight compression essentially makes these leggings feel like a second skin.
When it comes to the appearance, these get another 5-out-of-5-star rating. I tested the basic black pair, but I absolutely loved the fact there is a soft sheen to the fabric which adds some extra visual interest.
The leggings are flattering and don't pinch through the high-waisted zone at all, which can sometimes happen to me if the leggings are constructed from thicker material.
For durability, so far so good. I've worn and washed these leggings at least five times in the last month. I don't see any signs of wear, seams are intact, and the fabric hasn't lost its sheen.
I do question the longevity of these leggings because they are ultra-lightweight and super thin, but other than that, I think they will hold up for quite a while. However, because I'm questioning it, I'm going to give these NOBULL Sleek Tights a 4.5-out-of-5-star rating for durability.
RELATED: Best Running Leggings
| | |
| --- | --- |
| Price | $92 |
| Material | 82% nylon, 18% spandex |
| Size range | XS-XXL |
| Color options | Black, Balsam, Night Navy |
NOBULL Men's Textured Knit Short
Good for: Strength training and indoor cardio sessions
The NOBULL Men's Textured Knit Short is another minimalist design added to the training apparel lineup. The slight waffle texture adds a hint of visual interest to the overall pretty basic short.
For aesthetics, the NOBULL Textured Knit Shorts earns a 5-out-of-5-star rating. Anthony O'Reilly, GGR expert product tester and performance editor, thinks the textured knit pattern is visually appealing and adds depth to the material.
However, with the texture comes a drawback: "The texture catches debris when you're on the floor. I've had to pick dust bunnies from my shorts in the middle of every workout when I wear these," says Anthony.
RELATED: How to Clean Rubber Gym Flooring
Aside from dust bunnies, the functionality of these shorts is appealing and earns a 4-out-of-5-star rating from Anthony. "There is enough leg room to get a nice pump during quad exercises while still not feeling constricted," he says. I agree that this is an important factor to the workout experience.
Anthony also notes that the textured knit material is comfortable, breathable, and fits well overall. "I like the amount of legroom you get but it's not so roomy that it gets in the way during dynamic movements like box jumps," says Anthony.
The one major callout Anthony has with these shorts is the lack of key pockets or zippered pockets. The only pockets are un-zippered hand pockets at the hip, which is not ideal for runners and walkers (which Anthony is). "Since it lacks a key or phone pocket, I really only use them when running on a treadmill or other cardio machine," says Anthony.
Because of these un-zippered pockets, Anthony doesn't think these can be considered one of the best workout shorts for men. However, NOBULL did drop another pair called Men's Solid Stretch Shorts (that we have not yet tested) which do feature zippered pockets.
| | |
| --- | --- |
| Price | $68 |
| Material | 100% polyester |
| Size range | S-XXXL |
| Color options | Night Navy, Army Green, Black, Vapor, Dark Grey |
NOBULL Buying Guide
When it comes to shoes, NOBULL footwear is known for durable materials, stability with heavy lifts, and a roomy toe box. If you're looking for a softer, more cushioned experience, NOBULL shoes are going to be a tough match. Even the NOBULL Trainer+ with a softer EVA midsole might be too stiff if you're used to running shoes.
Apparel like leggings and t-shirts hold up well to wear and tear. We previously tested a pair of women's shorts and they pilled quite a bit over time, but the lineup has since been overhauled and replaced by the Sleek Short and Matte Short series which come in a variety of colors, rises, and inseam lengths.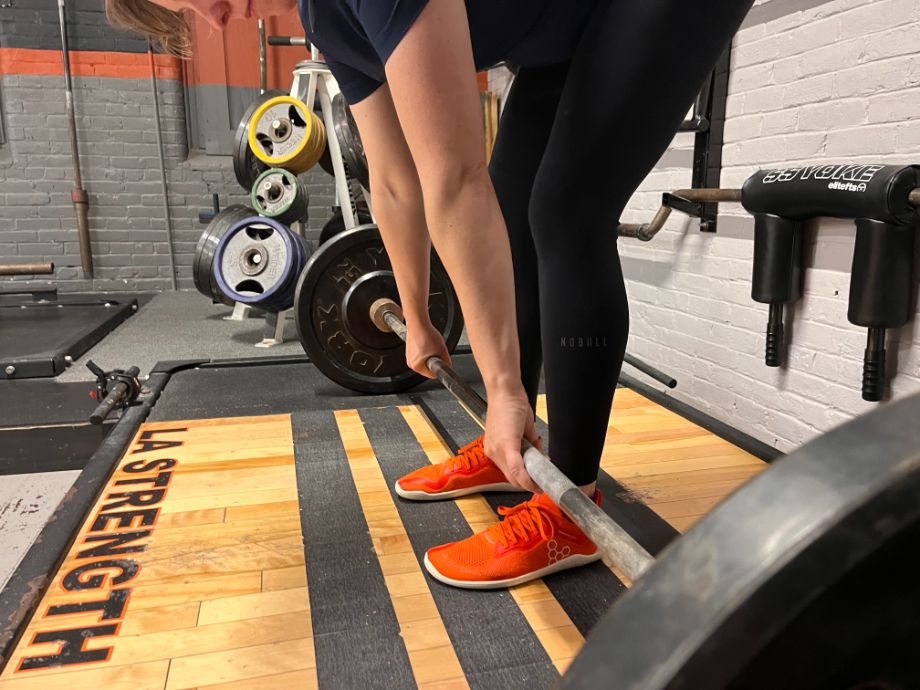 Customer Experience and Brand Policies
NOBULL offers a few methods of communication if you need support from customer service including phone number (call or text), live chat, email, and an in-depth FAQ page.
I always appreciate (and like to mention) when a brand provides the company hours so you can have clearer expectations around when you're going to hear a response.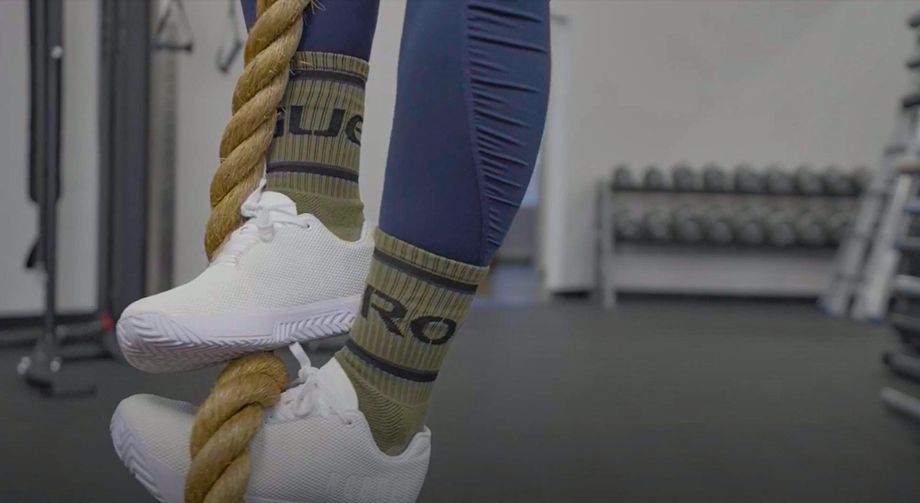 The NOBULL customer service team is available Monday through Thursday 9 a.m. to 7 p.m., EST; Friday 9 a.m. to 5 p.m., EST; Saturday and Sunday 12 p.m. to 5 p.m., EST.
Overall, our product testers consistently rated NOBULL at a 5-out-of-5-star rating for customer experience.
Here is a deeper look at some brand policies:
Warranty Policy
Oddly enough, NOBULL lists a one-year warranty period on some products on the website under the specifications tab. The odd thing is that on the nobullproject.com terms of use webpage, it states that items obtained through the website are provided on an "as is" and "as available" basis, without any warranties of any kind, either express or implied.
Return Policy
If you need to make a return or exchange, NOBULL offers a 60-day window upon the date of delivery. The brand recommends trying clothing and footwear indoors to maintain the high-quality and new condition.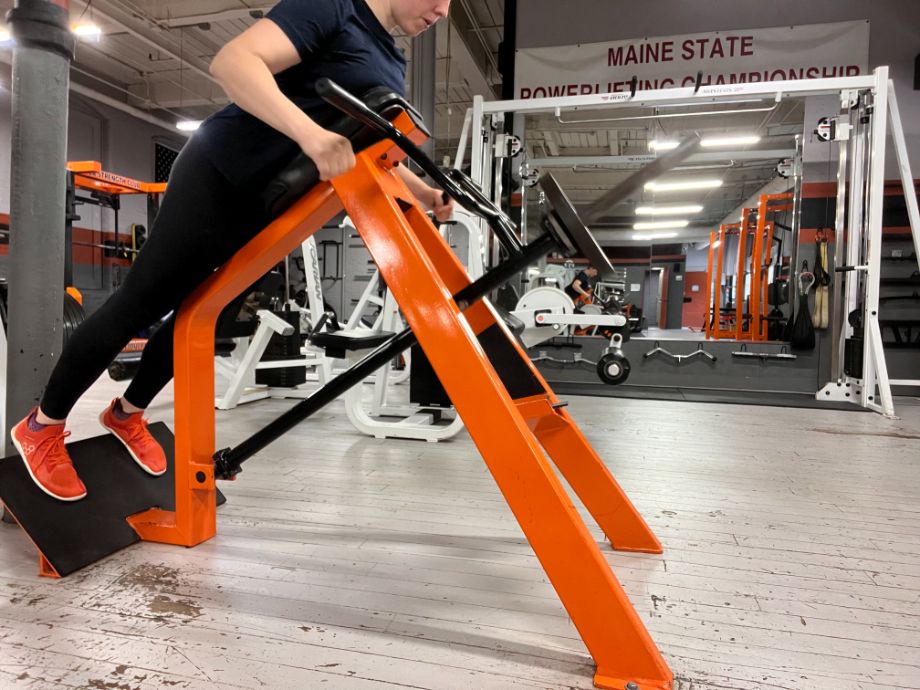 If you don't like the way your gear fits, you'll have to return it unwashed, unworn, and with tags still attached. For shoe returns, you'll have to return them in an undamaged and original shoe box, as well.
To initiate your return, you can use the NOBULL return page and begin by entering your order number and email address. Once submitted, you will receive a prepaid return label and packing slip instructions.
Financing
At checkout, you'll have the option to enter your credit card information or use PayPal, Amazon Pay, Afterpay, or Klarna. If you choose any of these third-party payment options, you'll be redirected to the respective website after you click the complete order button.
Final Verdict of NOBULL Apparel Reviews
Our experience with NOBULL apparel and footwear is overwhelmingly positive. Everything we've personally tested performs well and holds up wear and tear. However, NOBULL products are pricey. With leggings priced at nearly $100 and shoes that start at $125, a full ensemble from NOBULL will cost you close to $300.
That said, when it comes to buying the best home gym essentials, GGR founder Coop Mitchell often recommends going with the best quality item you can afford to eliminate frustration, breakdown, and the cost to inevitably replace cheap equipment. 
To some degree, the same can be said for clothing. A $20 pair of workout leggings doesn't often last as long or feature the same durability as a more expensive pair. With clothing I know it can be hard to justify spending nearly $100 on a pair of leggings. While it might not always be worth it, in our testing experience, our testers agree that brands like NOBULL are worth the price.
NOBULL Apparel Reviews: FAQs
Is NOBULL a good brand?
NOBULL has risen in popularity and gained traction in the CrossFit community for durable footwear and clothing. The brand even went as far as sponsoring a team of athletes in the 2023 CrossFit Games, which may be the ultimate seal of approval for workout apparel.
Should I size up or down in NOBULL?
From our hands-on experience with several pairs of shoes and a handful of clothing items, our team of product testers find that NOBULL is pretty much true to size. Many customer reviews on nobullproject.com also noted the same thing.
Is NOBULL an American brand?
Yes, NOBULL is a Boston, Massachusetts-based company.
Are NOBULL shoes good for everyday wear?
NOBULL Trainers and Trainer+ might be a little stiff for the average person to wear for casual, everyday wear. However, the newest Rec Trainer provides a go-between for gym to casual wear with a softer midsole and casual (yet classic) aesthetic.