We test and review fitness products based on an independent, multi-point methodology. If you use our links to purchase something, we may earn a commission. Read our disclosures.
Lalo is a company making shoes for Special Ops Members that also work for the general population. The Lalo Bloodbird shoes work great for general training and although unique, are a quality shoe.
Lalo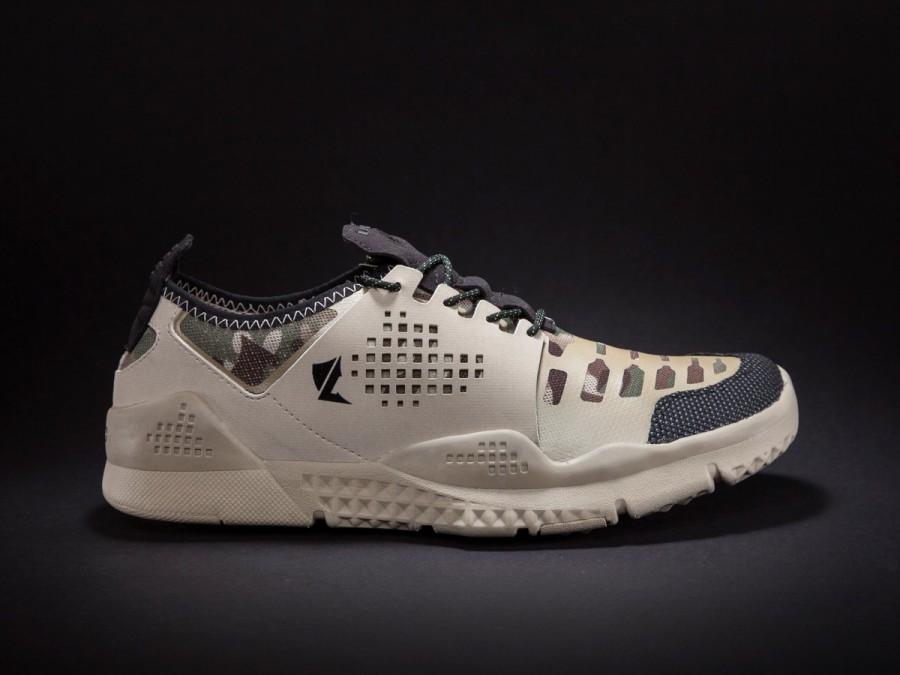 Lalo Bloodbird Training Shoes
The Bloodbird offers superior stability in the mid-foot and shines in workouts with less dynamic movements such as weight training, where the focus is on grounding and stability.FEATURES & BENEFITSLALO OCF – Operator Component Fit System Medial and Lateral Stability wrap for extra mid-foot support Ceramic-coated SuperFabric toecap EVA heel counter for maximum stability and a secure fit Lightweight, breathable upper for second skin-like fit Anatomical lacing system Unique cleaver pattern rubber outsole PODs for increased traction Stability arch Cushioned EVA mid and outsole Lightweight Breathable Drainable
Lalo Tactical is a company who was founded to serve the needs of Special Forces Operators.
In my mind, if a shoe is designed to assist Special Forces Operators in their training, it can probably more than handle what I throw at it.
This is where the Lalo Tactical Bloodbird comes in. And can we just pausefor a second and recognize how great of a name that is.
[pause]
Okay we're back.
The Bloodbird is in the words of Lalo Tactical designed for movements requiring attention to balance such as squats, deadlifts, push press, cleans and jerks. In other words, they're made for slinging heavy iron; and slinging heavy iron they do well.
Lalo Tactical Bloodbird Review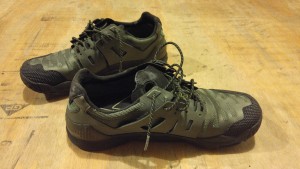 The Bloodbird, in my opinion is Lalo Tactical's best looking shoe.
One of the reasons I like the look so much is that it's unique, but not overly flashy. In a world dominated by peacocks (people who run around wearing rainbow neon apparel) it's nice to see shoes with more subtle colors.
The Bloodbird looks like it's made to be worked in. Combining various fabrics and high quality laces, you can tell a lot of thought went in designing not only the functionality of the shoe, but also it's drop dead good looks.
Good job Lalo.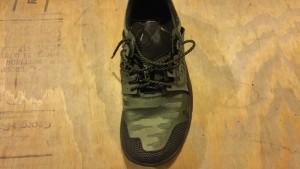 As mentioned, the Lalo Tactical Bloodbird has a myriad of different space-age materials used.
The midfoot is fully articulated allowing for a flexible, yet rigid fit.
The lacing system is something Lalo developed called the OCF Fit System and when the laces are cranked down allows for a very secure feeling fit.
The toe cap is a piece of ceramic coated Super Fabric that can withstand some serious abuse. So much so that it's knife resistant. Ay Caramba!
Then we get to the sole. The sole is made out of a material similar in my mind to that which is used in Crocs. The only difference I see is that Lalo's sole is much more firm.This allows for a sole that is firm enough when you need it, but squishy enough that it's comfortable. In my opinion it strikes a good balance between the two for those who like a little extra cushion, which many do.
This will seem unimportant to many but my favorite part of the shoe is the attention to detail used on the top part of the heel. For whatever reason, many shoes I've used rub my achilles tendon raw. Lalo has take care of this by adding a suede feeling piece of fabric that not only looks good, but feels amazing.
It's funny how some of the smallest features can make the biggest impact.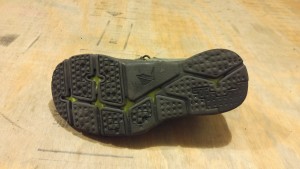 When I get a new pair of shoes to test out I like to put them through the ringer.
Just about the only thing I didn't do with these shoes is rope climbs.
The reason?
Lalo Tactical specifically states you should not do any rope climbs in the shoes as they were not made for that. A little disappointing? Yeah, but in reality I rarely do rope climbs so not a big deal.
In all of the barbell movements I absolutely loved the shoes. In fact, I liked the fit so much I wore them without socks. Sure they may not smell the greatest in a few months, but they fit my foot like a glove.
Another feature I really like is the width of the toe box. A wider toe box allows for proper toe splay which is much more important than people give it credit for.
So, the Lalo Tactical is perfect for barbell movements. Check.
Running in the Bloodbird on the other hand, for me personally wasn't the best. That being said, they aren't designed for that.
However, a shoe marketed towards CrossFitter's should have some running capabilites and that's why I decided to take them for a jog. Who's kidding, I mostly sprint.
One reason I didn't like the Bloodbird for running was the fact that I run using the POSE Method and as such like a very minimalist shoe. That being said, the majority of people like a shoe that has cushion because they heel strike.
Which is why I let my heel-striking buddy give them a try and he absolutely loved them for running. So, for you minamilists like myself, this is not a good running shoe for you. However, for the non-weirdos, have at it.
For a do it all Kool-aid drinking CrossFit shoe I think these will live up to what you can throw at them.
I have now had the Bloodbird's for about a month. I've used them just about every training session and they've held up splendidly.
I was initially somewhat skeptical as to how well the Bloodbirds would hold up. Due to the sole being a somewhat squishy material I was worried it would ultimately crumble.
However, these fears have diminished after seeing the state of the shoes now compared to when I first got them.
They look the exact same save for the usual scraping on the bottom of the sole.
These shoes are made to last and I will update this post the more I use them.
Final Thoughts
There's many shoes vying for the dollars of hard kool-aid drinking CrossFitters. Deciding which ones are for you takes quite a bit of research.
These shoes have stood up next to any other I've used.
Some have been better in other areas but I've really enjoyed strapping these to my bare feet and ripping the bar off the floor.
Full Rating
Lalo Tactical Bloodbird
Lalo is a company making shoes for Special Ops Members that also work for the general population. The Lalo Bloodbird shoes work great for general training and although unique, are a quality shoe.
Product Brand: Lalo
Product Currency: USD
Product Price: 130
Product In-Stock: InStock
Lalo Tactical Bloodbird FAQs
What is Lalo?
Lalo is a company making shoes for Special Ops Members that also work for the general population. The Lalo Bloodbird shoes work great for general training and although unique, are a quality shoe.
What's nice about the Lalo Tactical Bloodbrid shoes?
The Bloodbird appears to be designed to be worked in. With a variety of materials and high-quality laces, you can see that a lot of effort went into not just the shoe's functioning, but also its stunning appearance.
Where to Purchase
Lalo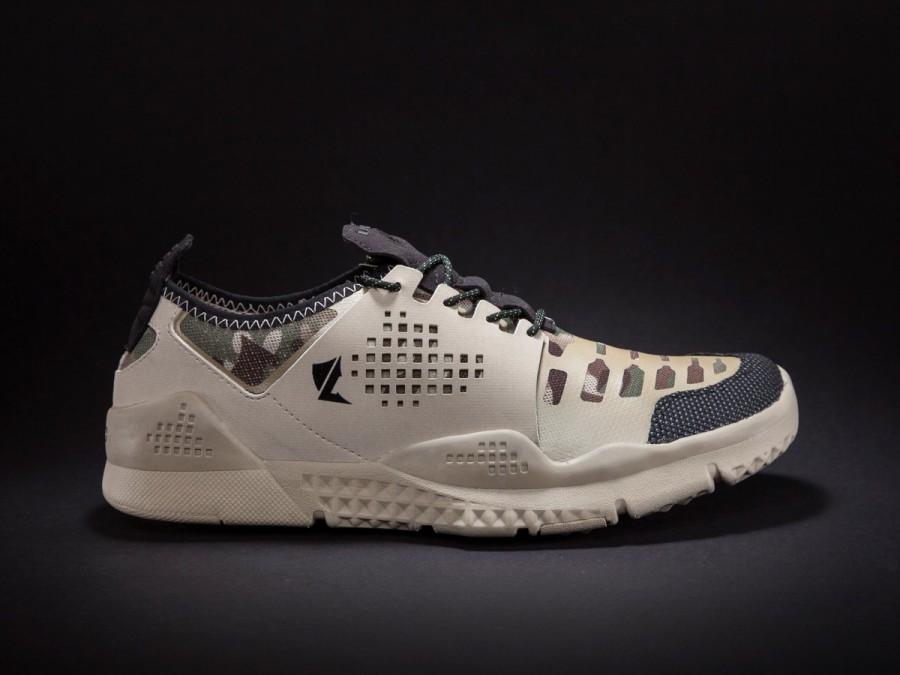 Lalo Bloodbird Training Shoes
The Bloodbird offers superior stability in the mid-foot and shines in workouts with less dynamic movements such as weight training, where the focus is on grounding and stability.FEATURES & BENEFITSLALO OCF – Operator Component Fit System Medial and Lateral Stability wrap for extra mid-foot support Ceramic-coated SuperFabric toecap EVA heel counter for maximum stability and a secure fit Lightweight, breathable upper for second skin-like fit Anatomical lacing system Unique cleaver pattern rubber outsole PODs for increased traction Stability arch Cushioned EVA mid and outsole Lightweight Breathable Drainable