We test and review fitness products based on an independent, multi-point methodology. If you use our links to purchase something, we may earn a commission. Read our disclosures.
We've found the best discount codes on one of our favorite fitness products, the Inertia Wave.
The Garage Gym Reviews team believes in the hype surrounding the Inertia Wave, a battle ropes alternative perfect for people low on space who want to work on their conditioning. We personally tested this product before writing our Inertia Wave review, and think it'd be a great addition to most people's home gym. But it's not the cheapest, which is why we've hunted down some of the best Inertia Wave discount codes to help you save money.
Discounts on Inertia Wave
There are several ways to save money on the Inertia Wave:
Our Discount Code: The Garage Gym Reviews team has negotiated a discount code for $10 off any Inertia Wave order. Use code HOMEGYM.
Holiday Sales: Around the holidays Inertia Wave will either discount their products, or provide you with a code for bigger savings. These sales and the corresponding discount codes can be found on their social media pages. (More information on holiday savings below).
How to Apply the Inertia Wave Discount Code
Step One: Use the link below and select the products you wish to purchase.
Step Two: At the checkout page, enter HOMEGYM and your discount will be applied.
Step Three: Holiday sales will apply any discounts for you at checkout.
When Do Inertia Wave Products Go on Sale?
Whether you're looking for a last-minute stocking stuffer or just want to treat yourself, you can find additional discounts codes and sales for Inertia Wave products around the holidays.
What We Love About Inertia Wave
Inertia Wave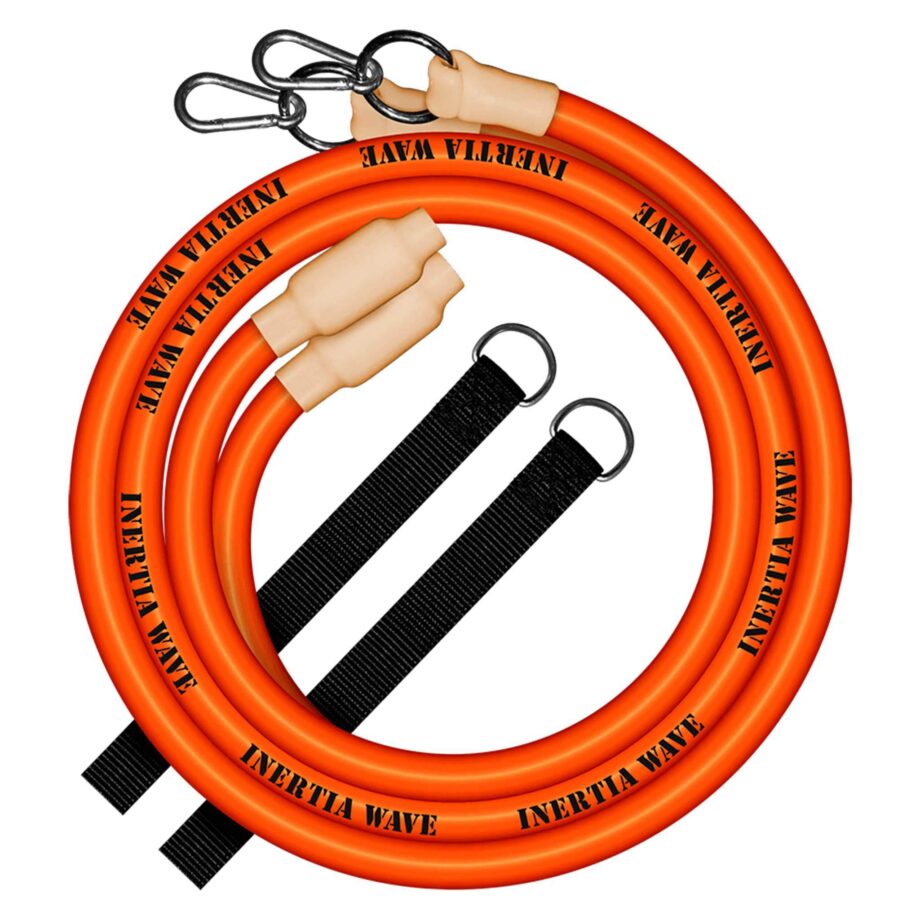 Inertia Wave
Use Discount Code: 'HOMEGYM' for 10% off.A portable or stationary metabolic conditioning device designed to engage your entire body and strengthen your core. The Inertia Wave is superior to battle ropes with far more caloric burn than double-under jump ropes. Great for your home gym, fitness facility, or training center - attach it virtually anywhere at home or on the go and begin one of the most intense workouts of your life. Anchor it virtually anywhere! With it's versatile anchoring systems, you can work out anywhere, anytime and attach it anywhere you go. On fences, trees, benches, weight stations, even in the trunk of your car, just attach it and start waving. Optimized for you. This single-person device is fully optimized for ease-of-use and to deliver the most intense HIIT workout of your life. Safety first! Safety is of the utmost importance! The Inertia Wave is built with a solid steel, double reinforced O-ring on the anchoring end. That, along with the durable nylon Rail Anchors and carabiners can withstand up to 600 pounds of torque allowing you to wave hard without worry.
We're big fans of the Inertia Wave for many reasons.
Portable
Easily adjustable
Durable
All-in-one home gym that takes up little space
Why Buy From Inertia Wave?
15-day satisfaction guaranteed policy (they'll give you $10 toward shipping)
Discount code HOMEGYM saves you $10 off any purchase