We test and review fitness products based on an independent, multi-point methodology. If you use our links to purchase something, we may earn a commission. Read our disclosures.
The team at Garage Gym Reviews puts our blood, sweat, and tears into our reviews. No, literally. This Horizon 7.0 AE Elliptical review required all three from me unfortunately, but I'm always willing to be a sacrificial lamb in the name of good content.
At under $1,000, this elliptical is an intriguing choice for home gym owners who want a high-quality cardio machine, but don't need or want a built-in screen. Stick around to see if this is a must-have for your own gym.
Horizon 7.0 AE Elliptical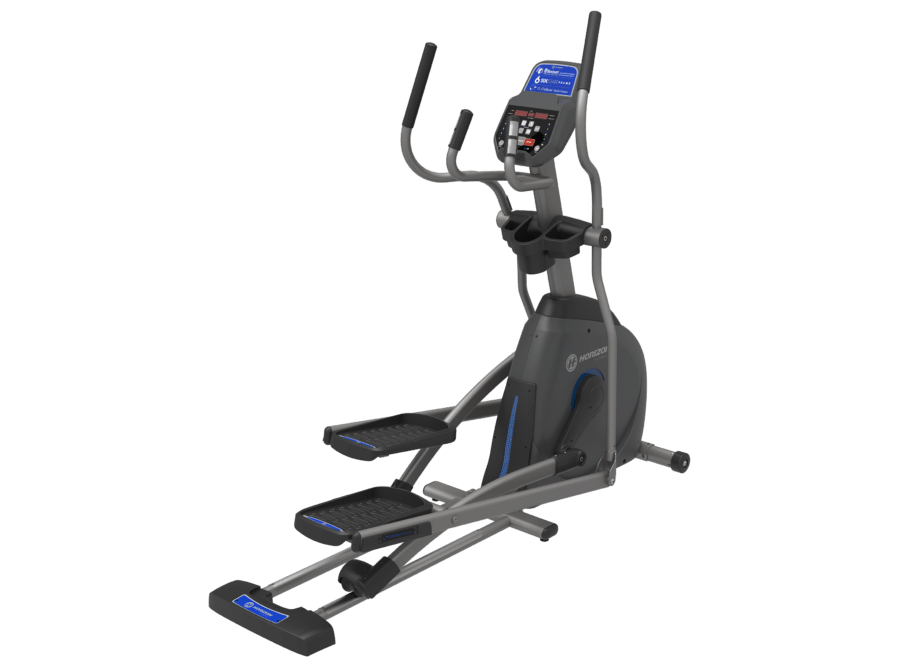 Horizon 7.0 AE Elliptical
Bring your fitness classes, music and entertainment to your workouts with advanced Bluetooth speakers. Smart fitness technology pushes data to your favorite tracking apps. Ergonomic Six-Star Frame encourages ideal body position and movement for a more efficient and comfortable workout. Achieve better muscle tone and burn more calories with advanced power incline.Read our full Horizon 7.0 AE Elliptical review.
Why You Should Trust Us
Cardio equipment is kind of my specialty. I'm a former NCAA D1 Women's College Soccer player, so you know I've done everything under the sun to get my heart rate up in the name of conditioning.
At Garage Gym Reviews, we've tested (and reviewed) some of the hottest cardio equipment on the market–including the Hydrow Rower, NordicTrack AirGlide 14i elliptical machine, and the Sole F63 Treadmill. When evaluating something like an elliptical, our team takes a look at overall value, durability, warranty, and programming to give our review color.
RELATED: Sole F63 Treadmill Review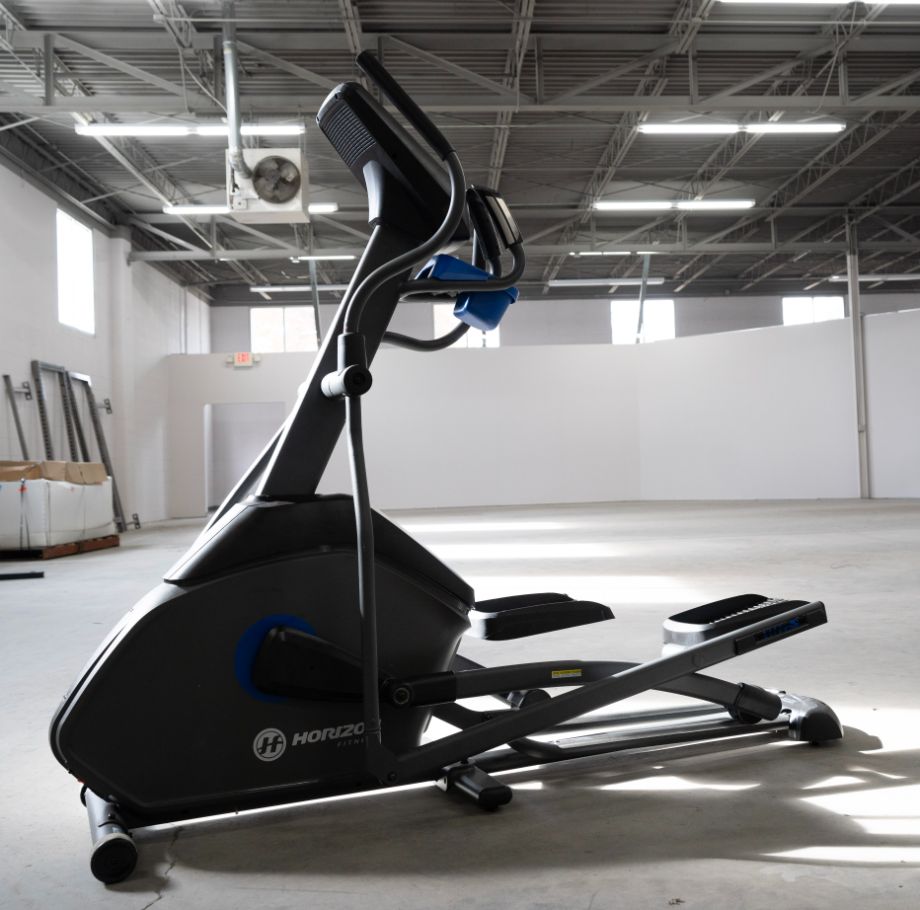 A Quick Look at the Horizon 7.0 AE Elliptical
Ellipticals can vary wildly in quality. Growing up, my mom had a rather cheap elliptical she bought second-hand. I remember using it and hearing it creak and groan for 20 minutes straight. Not exactly the most fun way to get your cardio in.
When I used a high-quality elliptical for the first time, I was blown away at how smooth and quiet it was by comparison. There is little worse than a shaky and loud elliptical, but a sturdy one makes cardio a vaguely enjoyable experience.
My Tips:
Don't assemble this on your own–just trust me on this. It will leave you in a pile of sweat and frustration.
There is a phone/tablet holder you can use to play your own programming, music, or even Netflix to binge a show.
Although there are eight exercise programs, you may also want to download a training app separately if you crave interactive programing/instruction.
My Favorite Things:
Extremely sturdy, even on carpet it didn't shake
Lifetime warranty on the frame and brake for home use
20 levels of resistance and 20 levels of incline
Stride length is 20", which is above the industry standard
Moderate price range at under $1,000
My Callouts:
Assembly definitely requires a second person
Large footprint isn't suitable for small spaces
No attached touchscreen
Is the Horizon 7.0 AE Elliptical Worth It?
This Horizon 7.0 AE Elliptical has a lot going for it, especially for the price it's offered at. However, it isn't going to be the most ideal fit for absolutely everyone. Then again, pretty much nothing is perfect for everyone. Here's who I would encourage to purchase this elliptical and who is better off with something different.
Great for:
People looking for a high quality elliptical under $1,000
Those who aren't concerned about interactive programming
Individuals who want a sturdy machine with a great warranty
Not recommended for:
People working with limited space
Those who really want an attached touchscreen
People that need to be able to move their elliptical around frequently
Horizon 7.0 AE Elliptical Specs
| | |
| --- | --- |
| Flywheel | 23 pounds |
| Weight | 220 pounds shipped |
| Stride Length | 20 inches |
| Resistance Range | 20 levels |
| Footprint | 76″ x 24″ x 65.5″ |
| Programs | 8 |
| Folding Capabilities | No |
| Flywheel | 23 pound heavy flywheel |
| Heart Rate Monitor | In the handles |
| Max User Weight | 325 pounds |
| Warranty | Lifetime frame and brake warranty, 3 years on parts, 1 year on labor and flywheel |
| Incline Range | 20 levels |
Using the Horizon 7.0 AE Elliptical
The Horizon 7.0 AE Elliptical is a pleasure to use–it is both comfortable and quiet. Honestly, the only thing I would change (besides the time consuming assembly) would be to add a touchscreen for programming. As is, this elliptical is super simple to get started with for almost anyone to use.
After making sure your elliptical is plugged in, all you have to do is flip the switch into the on position. From there, you can choose one of eight different programs or select the quick start button. If you're looking to do your own thing while watching a show or movie, I'd recommend using quick start.
Workout Programs
For those who are looking for something a little more tailored or specific, check out one of the programs offered.
Target Heart Rate
Burning Fat
Hill Climbing
Distance Training
Calorie Burn
Manual
5K
Custom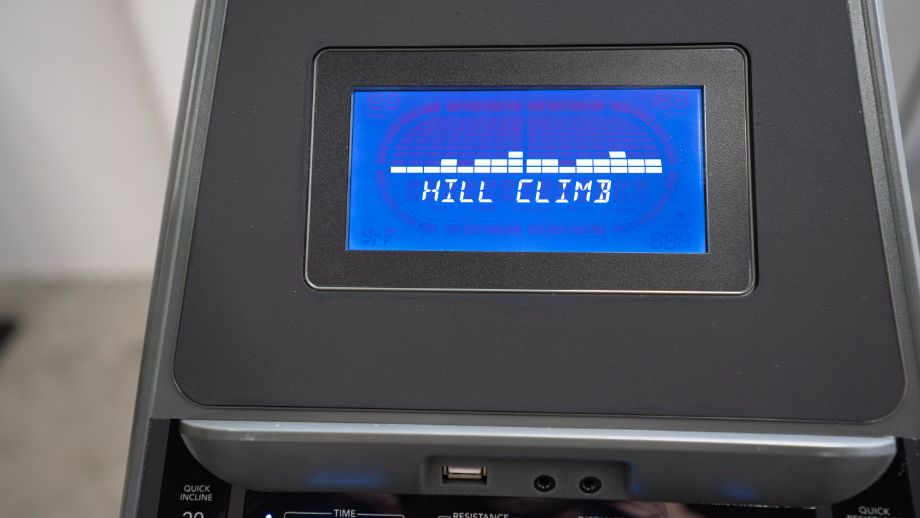 Screen
Although there isn't a touchscreen attached to the 7.0 AE, if you've been to a commercial gym and used an elliptical there, the small LCD screen will likely look familiar to you. A small oval track will be present on the screen to give you an idea of how far you've gone as you workout. I don't hate this, but to be frank, I'm a big fan of fitness equipment with the latest technology incorporated into it, and this isn't it.
However, if you want to watch your own programming, you can do so by storing your tablet or smartphone in the device holder. If you decide to use this, the LCD screen will be covered up, if that matters to you.
AFG Pro Fitness App
Although the 7.0 AE Elliptical doesn't have a built-in touchscreen like you might see on the more technology-based cardio equipment, it does have an app that will track your workout – the AFG Pro Fitness App. You're supposed to be able to view past workouts, plus stats such as distance, heart rate, calories burned, and time. However, I'm going to be extremely frank with you, as that's why you trust us at Garage Gym Reviews.
The app isn't very good. Yes, I understand that it is a free app, and no I don't expect a Peloton level experience. However, this app doesn't like connecting to the elliptical and many people have this issue. I personally wouldn't even bother downloading it until Horizon does some major bug fixes. In the meantime, you can use other apps that Horizon recommends for programming and data such as Zwift, Studio, and Peloton (sold separately).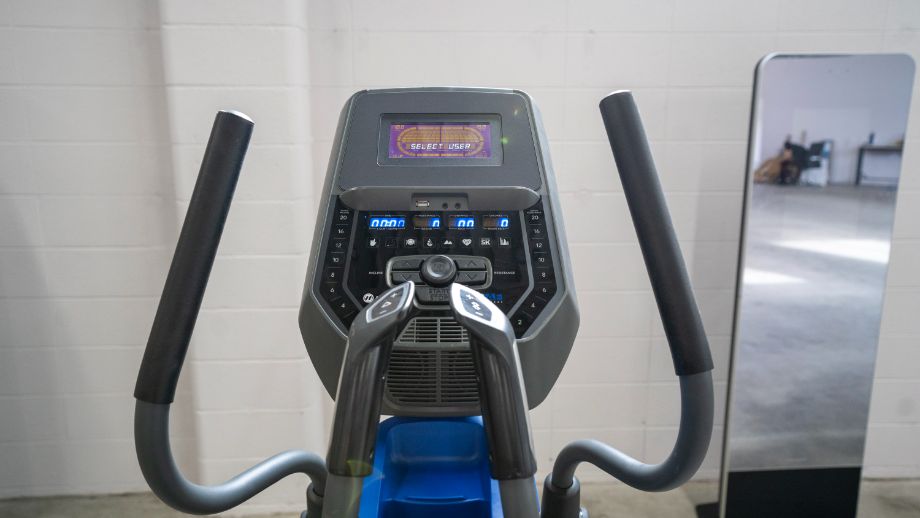 Bluetooth Connectivity
One thing I am particularly fond of is the Bluetooth connected speakers. If you have a device like an iPhone or Android that you can connect to, you'll be able to use the elliptical speakers to blast your own music. For me, this makes the experience much more enjoyable.
Incline and Resistance
If you're looking to really feel the burn in your legs (and lungs) while using this elliptical, you're in luck. With 20 levels of incline and 20 levels of resistance, you can easily tailor your workout to your desired intensity. For those worried about this elliptical either being too difficult to use or not difficult enough, with the amount of customizations available, this should be less of a worry.
Footprint and Portability
If you're looking for an elliptical trainer that has awesome extras like a water bottle holder, cooling fan, integrated speakers, power incline, and a usb port, this Horizon Fitness 7.0 AE elliptical will be right up your alley. However, if you're looking for an easy-to-move, portable elliptical, this isn't it.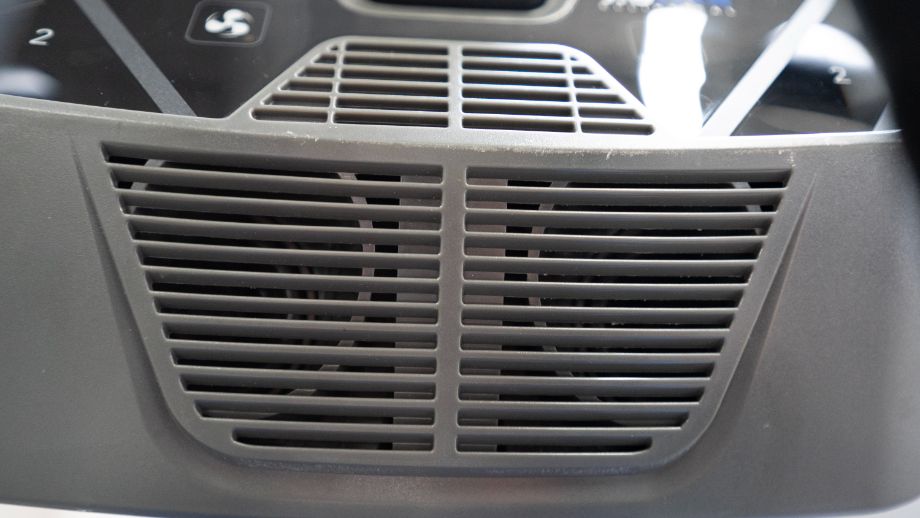 At 190 pounds unboxed, this elliptical is very difficult to move by yourself. I'd recommend having another person around to assist because the shape makes it unwieldy to carry. Plus, this machine cannot be folded in any way, so you'll be unable to store it in the closet or out of the way when in use. Due to these factors, I wouldn't recommend this elliptical for those in small spaces without extra room.
If you're working with minimal space but still want an elliptical cross trainer, check out the Bowflex Max Trainer M6.
Customer Experience
With a lifetime warranty on both the brake and frame, this elliptical feels like a great investment for a home gym. You also get 3-years for parts and 1-year for the flywheel and labor. If you want to be able to utilize the warranty at some point, make sure to register your elliptical on the Horizon website.
In terms of returns, you have 30 days from when you receive the product to send it back. If you're not satisfied with your purchase, you must either use the return form on the website or call the brand at 888-878-9011 before sending the machine back.
I was pleased to see a live chat option in the bottom right hand corner of the website. You can also leave a message if you prefer and they will reach out to you.
Ordering and Assembling the Horizon 7.0 AE Elliptical
Horizon Fitness has several warning labels and a note in the owner's manual stating that this elliptical requires extreme caution and assistance when moving. That is very clear, and you should take it seriously.
I would recommend finding a friend you can guilt into helping you for a few hours with moving this 200-pound elliptical as well as its assembly. You can certainly attempt to do it yourself, but don't. It's so hard to get the monitor and cables connected simultaneously, which is what is required to get the elliptical working properly. The instructions are surprisingly well-written and all the tools you need to assemble everything are included.
It is worth noting that if you pay for enhanced delivery (which is an extra $59), threshold delivery does not mean they will carry it inside your house. They stick the elliptical box in the first dry area, which in my case was my garage. There are other options you can pay extra for, such as in-room delivery, and in-room delivery plus assembly. Honestly, if you have extra cash to burn, I would suggest you might as well get them to bring it into your house and put it together for you. I mean, why the heck not?
The price tag of $999 is pretty affordable for an elliptical of substantial quality, but I'm not naive to the fact that that might be too expensive for some people to pay for all at once. Luckily, Horizon has a financing program where you can pay as little at $28 per month.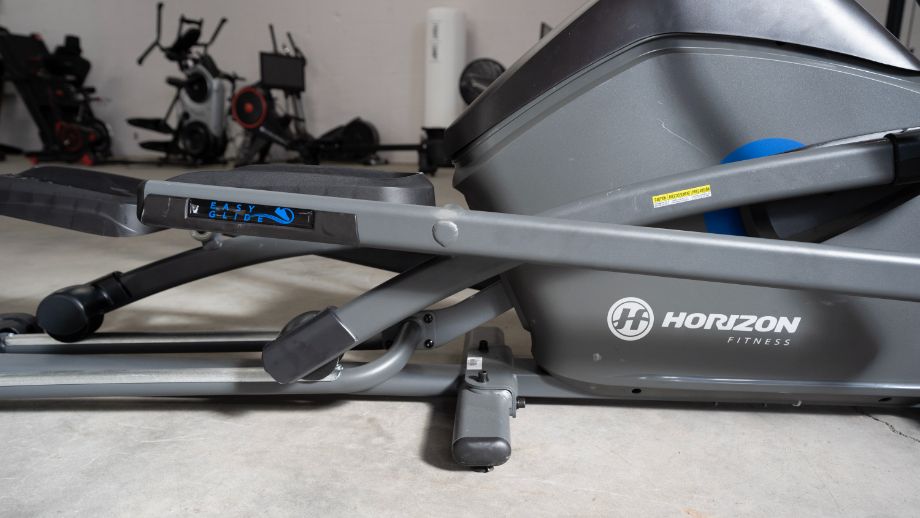 Customer Reviews
On the Horizon Fitness website, the 7.0 AE Elliptical has close to 200 reviews with an average of 4.5 out of 5 stars. Pretty impressive if you ask me. Customers seem to love how smooth and sturdy the elliptical feels, along with the excellent stride length. Reviewer Victoria B says that "this elliptical is like any I've been on at the gym!"
Some reviewers did complain that this elliptical was difficult to put together, and recommended getting help to do so. A few others said the closer you are to the weight capacity, the more unstable the elliptical feels, which is something to keep in mind if you're close to the 325 pound limit.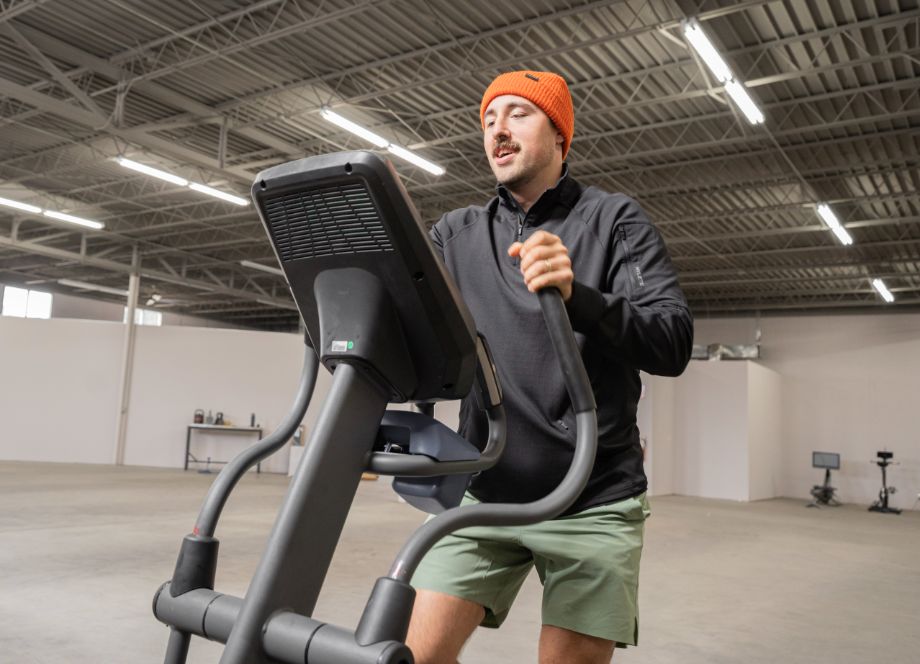 Final Verdict
Overall, I would recommend the Horizon 7.0 AE Elliptical to most home gym owners who have extra space and are looking for a sturdy elliptical with a great warranty. If you're someone who MUST have interactive programming or is tight on space, I'd recommend looking at something else. However, all the extra features are definitely above average, especially for the under $1,000 price tag.
Horizon 7.0 AE Elliptical Rating
Horizon 7.0 AE Elliptical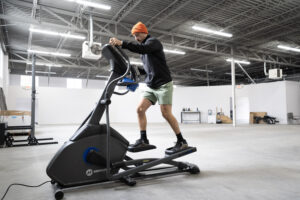 I would suggest the Horizon 7.0 AE Elliptical to most home gym owners who have ample room and want a durable elliptical with a good guarantee. I'd recommend looking at something different if you absolutely must have interactive programming or if you're short on space. All of the added features, on the other hand, are much above average, especially given the low price tag of around $1,000.
Product Brand: Horizon
Product Currency: $
Product Price: 999
Product In-Stock: InStock
Horizon 7.0 AE Elliptical FAQs
How much does the Horizon 7.0 AE Elliptical weigh?
This elliptical weighs 194 pounds when unboxed. It is best to move this with another person versus trying to move it on your own.
Is this elliptical suitable for beginners?
All ellipticals are suitable for beginners! An elliptical is a low-impact alternative to running. Plus, you can control the level of resistance used to cater your workout to exactly what you need.
Will I lose weight with my elliptical?
I always suggest speaking to a medical professional if you have questions about weight loss, but generally speaking, regular exercising can help someone become healthier, which may result in weight loss.
What is the best elliptical for fat burn?
All ellipticals will help with fat burn with regular exercise and eating right. You target a variety of muscle groups when using an elliptical, since you're engaging your arms though the handlebars, plus your legs as you crank up the magnetic resistance.