Bands are a staple in just about every home gym.
Bands can be used for not only adding accommodating resistance to the power lifts like the squat, deadlift, and bench, but they can also be used as a replacement for weights entirely. Accessory movements like tricep pushdowns and bicep curls can be done rather easily and effectively with nothing but bands.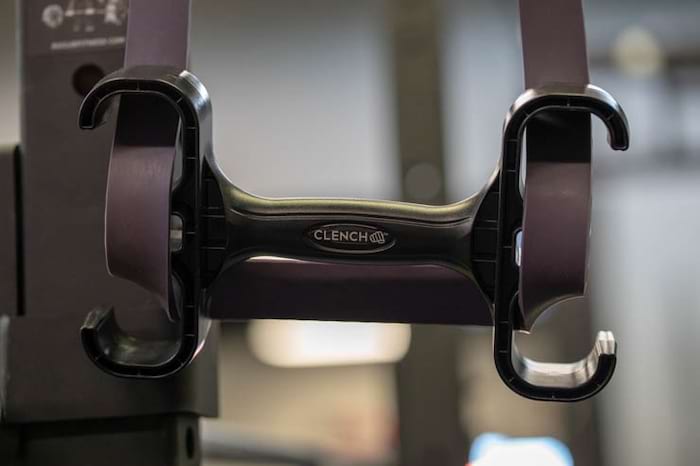 However, if you've ever used bands on their own for the aforementioned movements as well as something like an overhead press, then you know that holding the band isn't ideal. Depending on the size of the band it will roll out of your hand, be hard to grip, have an uneven grip, and just generally be uncomfortable. It's one of the reasons people tend to favor using bands attached to a bar versus just on their own.
In the past, to overcome this, I've just used Fat Gripz over the bands. This allowed me to push on the bands without worrying about grip, but it still wasn't ideal.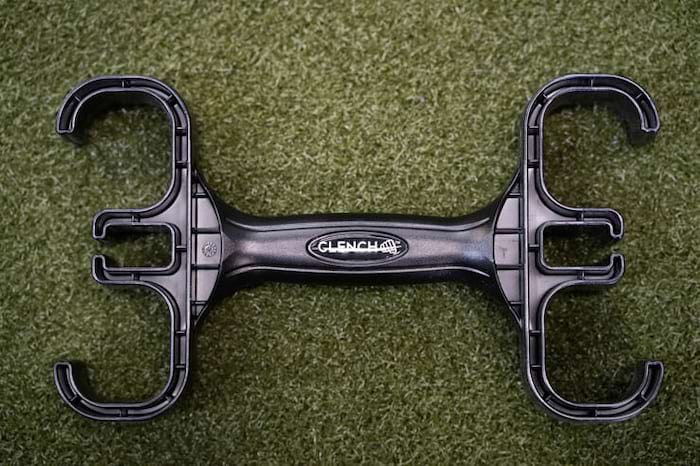 The Clench Fitness Band Handle is a simple product done very well.
First off, it's pretty light. Being made of high strength, impact resistant plastic allows the handle to be economically priced, but also strong enough to resist the tension of whatever bands you plan to use.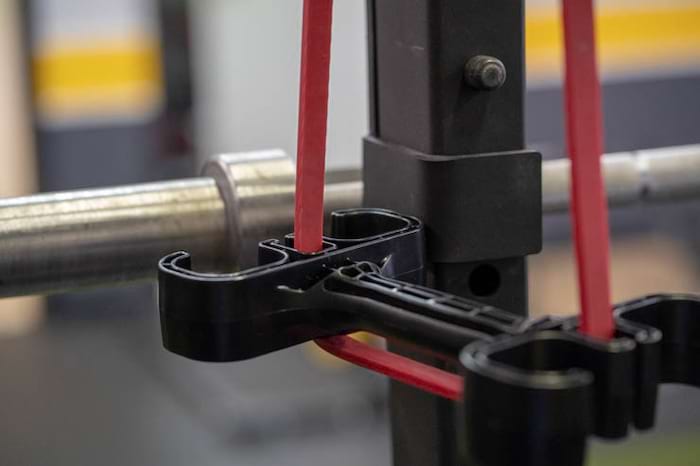 In order to secure the bands to the handle, Clench Fitness has added three different band attachment points. For thinner bands, the center attachments work best, while the outer attachments work best for thicker bands.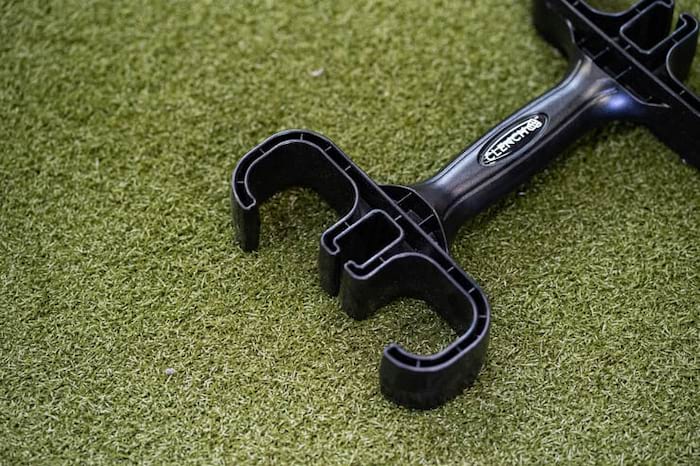 The center handle has a similar shape to standard hex dumbbells that are thickest in the middle and then get thinner near the edges of the hand. I do wish there was some extra grip added (or something like an aluminum handle with knurling would be really cool,) but for less than $15, it's hard to complain. This said, the wide handle keeps most bands from being wider than the handle which is ideal.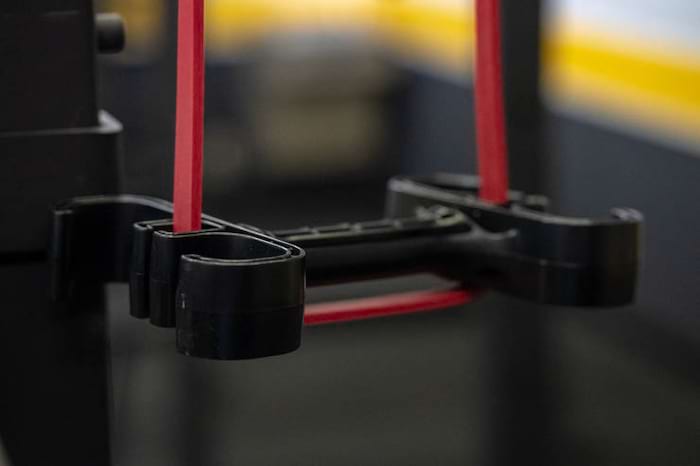 An additional feature that's great for those without band storage or plan on bringing this handle to the gym or park with them is the ability to store bands on the handle. You can actually wrap up to six bands on each handle, throw them in your bag, and head out to train.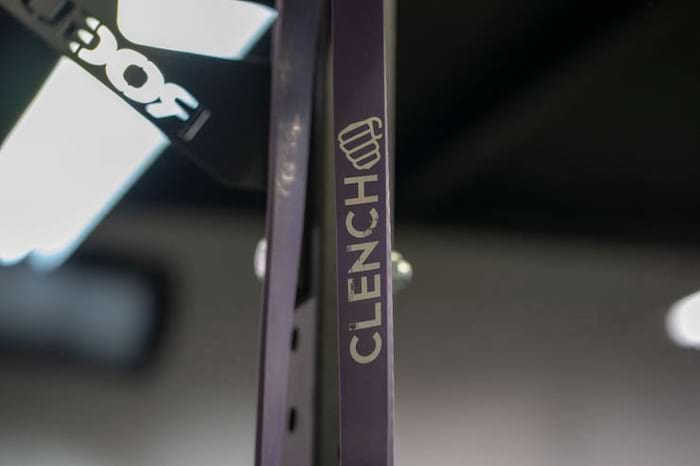 In addition to the handle, Clench Fitness sent us a set of their bands to use with the handle. The bands are decent, but not the level of rubber used by EliteFTS or Rogue Fitness. That said, they're priced economically and can be purchased pretty easily through Amazon, something I'm a big fan of.
All in all, the Clench Fitness Handle and bands are a great addition to a home gym or a gym bag (especially if you travel.)