We review free products that we receive and participate in affiliate programs, where we may be compensated for items purchased through links from our site.
See our disclosures page for more information.
The ChopFit Chopper
is an iron club of sorts that has been fashioned into the shape of a hatchet. It's a cool looking, Instagram-worthy piece of workout equipment that also comes with an app. Although we think it's too light and there are better ways to spend money on fitness equipment, if you're looking at following a simple, HIIT-based workout program, this could be an engaging option.
Get Me To The Chopper!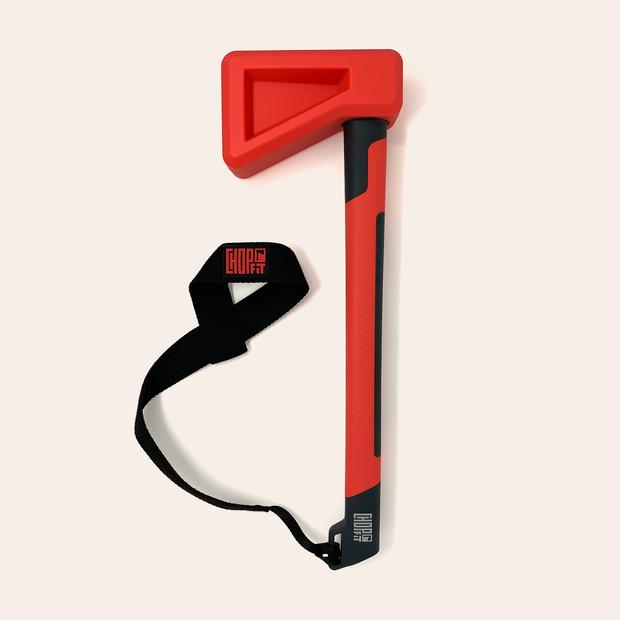 ChopFit Chopper
The Chopper is a perfectly crafted piece of functional fitness equipment that packs a suite of unique workouts. With innovative functionality and design, the Chopper works all the muscles you never knew you had.
Have you ever wanted to train with a hatchet but were too afraid of getting cut? Of course not. But, regardless of your previous lack of desire,ChopFit is a piece of "functional fitness" equipment that allows you to get a good cardiovascular workout with a single piece of equipment, 'The Chopper' and the ChopFit app. Although we'd prefer for people to build an entire home gym, for many, that's a long term endeavor. Although 'The Chopper' is a well designed and cool looking device, what really makes ChopFit stand out is it's app and free training. You won't get jacked using ChopFit, but you could definitely burn fat and get well-conditioned.
What is ChopFit?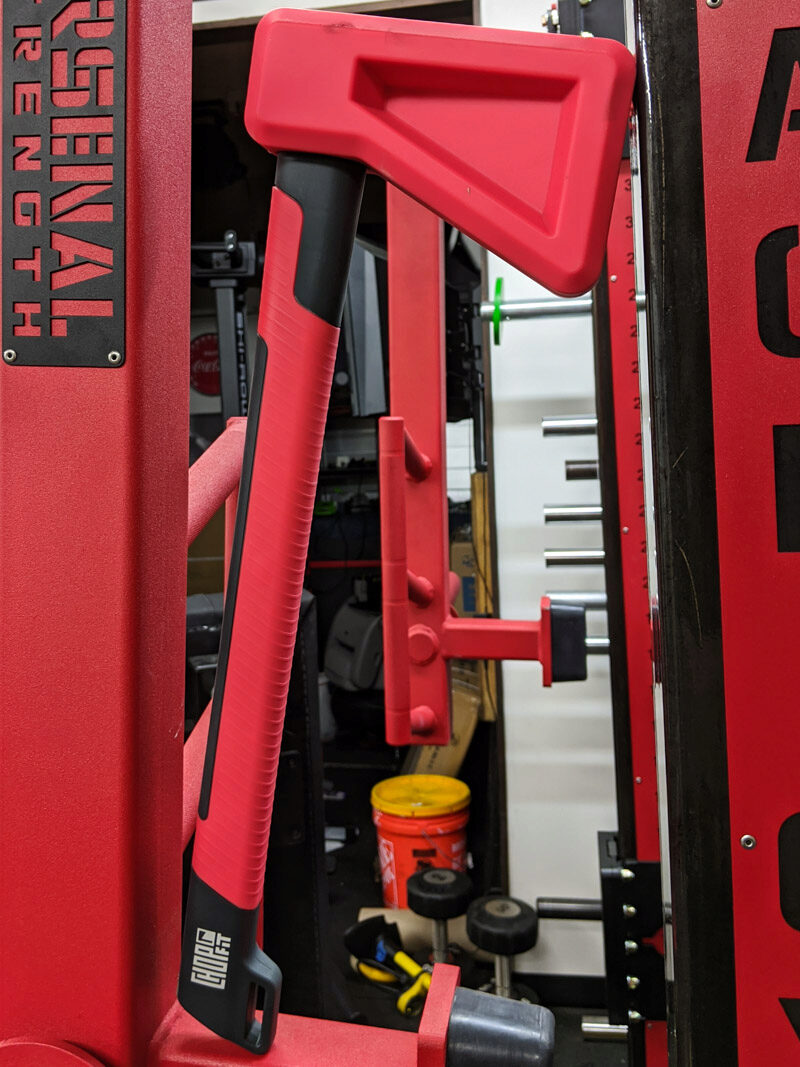 ChopFit is a fitness routine that uses an app for programming and a device called The Chopper as the piece of fitness equipment. It's designed as a minimalist training routine that uses mostly bodyweight movements along with the addition of The Chopper.
The Chopper works in a similar way as an iron club (see our review on Onnit Iron Clubs here,) but is instead shaped like a hatchet/axe. This is very much a novelty design, however, I'm all for equipment that keeps people entertained and engaged to move more. In a perfect world, everyone would be fine using monotone, basic shaped pieces of equipment. However, it's obvious that shiny things and constant variety increase usage, so ChopFit is right down that ally.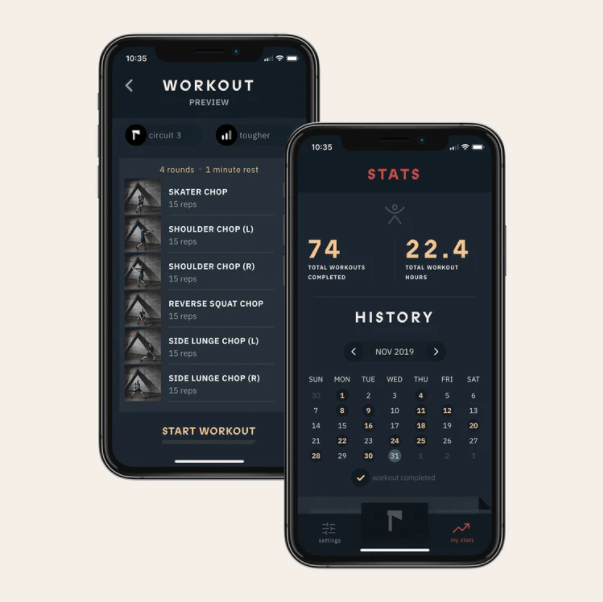 In addition to The Chopper is the ChopFit App which provides 20-minute workouts using 30 different exercises. This is not designed for those that are extremely into fitness or are used to training with a large variety of equipment. This is for those that want quick, easy to follow workouts that are designed to improve cardiovascular endurance.
What We Like About ChopFit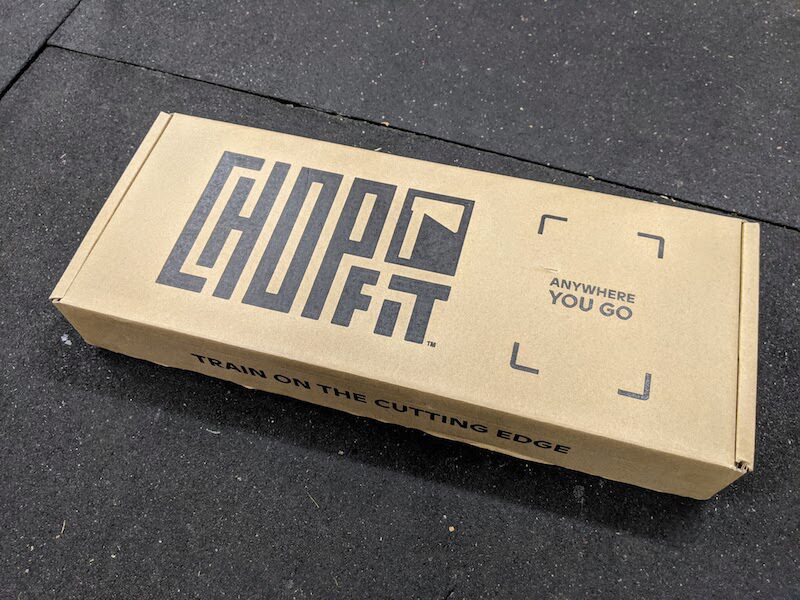 First off, there's a lot that can be learned by other fitness companies from ChopFit. Nearly every part of the product is well done. From the website and app design to the box packaging and the product design it all screams "we thought through the details!"
Often times in the fitness industry, things are half done. Packaging has had no thought put into it, websites are hard to navigate and don't really describe the product, and the products themselves often have things that were overlooked and could have been cheaply and quickly fixed.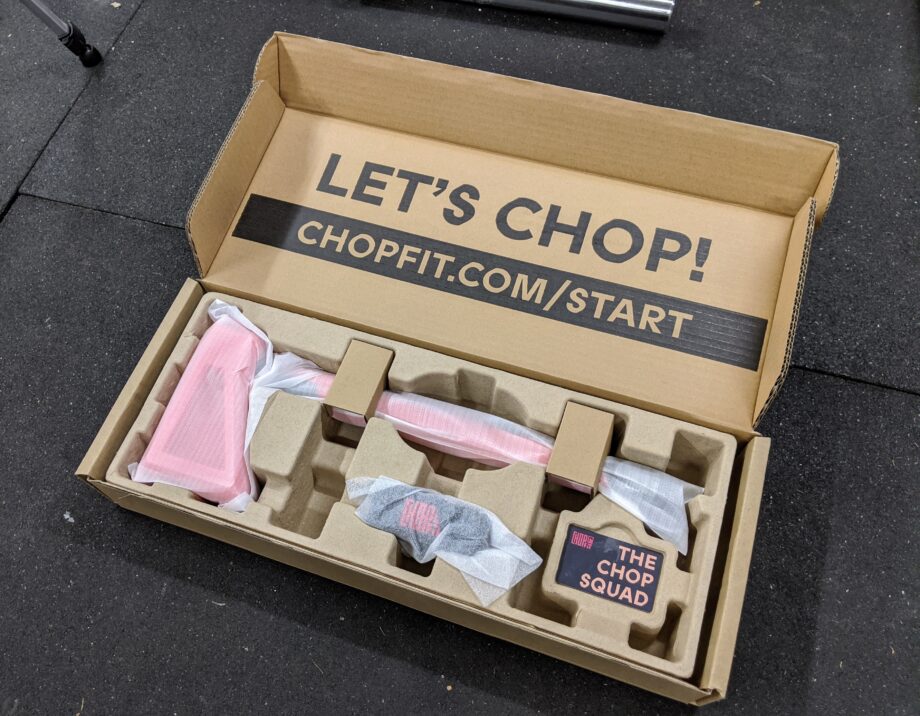 Although ChopFit itself is not the most complete fitness product (it can't be, it's not loadable and therefore can't increase in weight,) it is one of the best examples of someone taking an idea and doing the best they can with it.
The Chopper is a great example of good design. Not only does it look cool (I foresee these popping up on Instagram Feeds quite often,) but it's also easy and enjoyable to use. It's just over 20" long and weighs around 4 LB, with a majority of the weight being in the head of the device.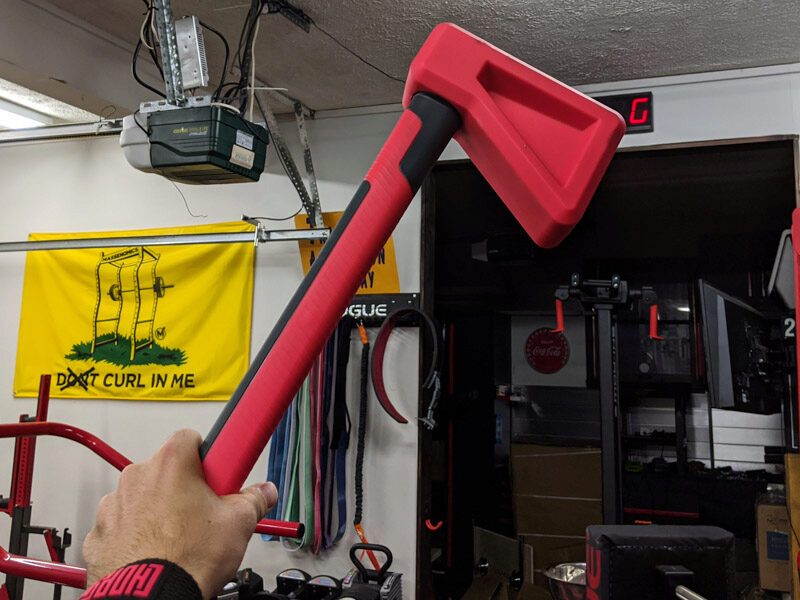 ChopFit uses a load rating that states, "it feels like 6 LB holding at the top of the handle and 16 LB holding the bottom of the handle." This is pretty ambiguous, but essentially is stating that the farther away your hands are from the center of mass, the heavier the device will feel when parallel to the ground.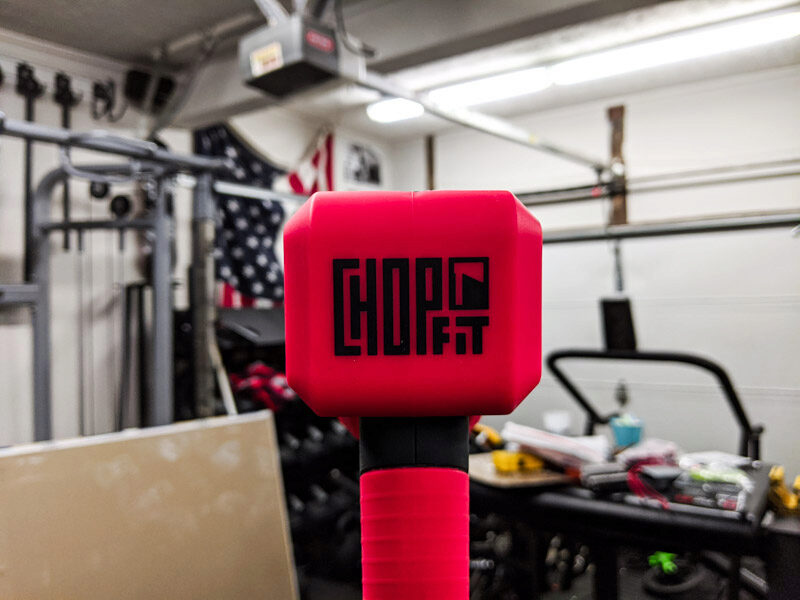 4 LB is very light, but the handle will make it feel heavier. This, again, due to its lightweight and lack of loadability is not designed for strength training, but rather a fun device to due some cardio with. Honestly, if you've ever done P90X you know how difficult bodyweight training can be. Same with CrossFit. It's all in how much intensity you bring to the table. So, I'm not too worried about the weight of the device for most people.
In order to prevent you from accidentally throwing the plastic hatchet through your wall, the Chopper includes a wrist strap that is attached to the bottom of the handle (this also allows you to do some fun moves with momentum, just watch your head. Also, I'm sure this isn't advised.)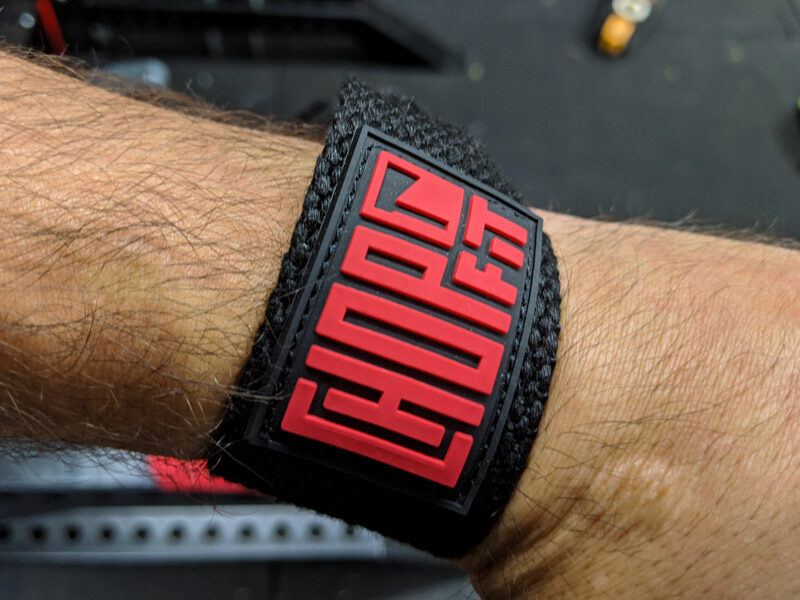 The other part of ChopFit that makes it unique is the ChopFit App. Just like the rest of the product experience, the app is really well done, intuitive, and easy to use. All of the training takes place around 20-minute full-body workouts that are HIIT-style circuits. They all start with a dynamic warmup and you select the routine and difficulty level you'd like to train at.
The ChopFit App is free, but it would be a bit difficult to use without The Chopper, although you could fashion something similar with wood if you're into DIY equipment.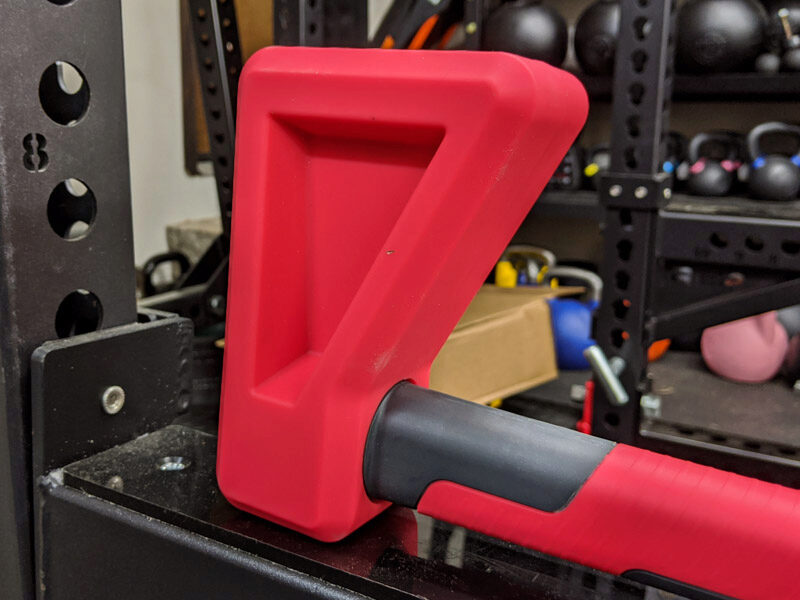 All in all, ChopFit is a cool piece of training equipment that could add variety to someone's training.
What We Don't Like About ChopFit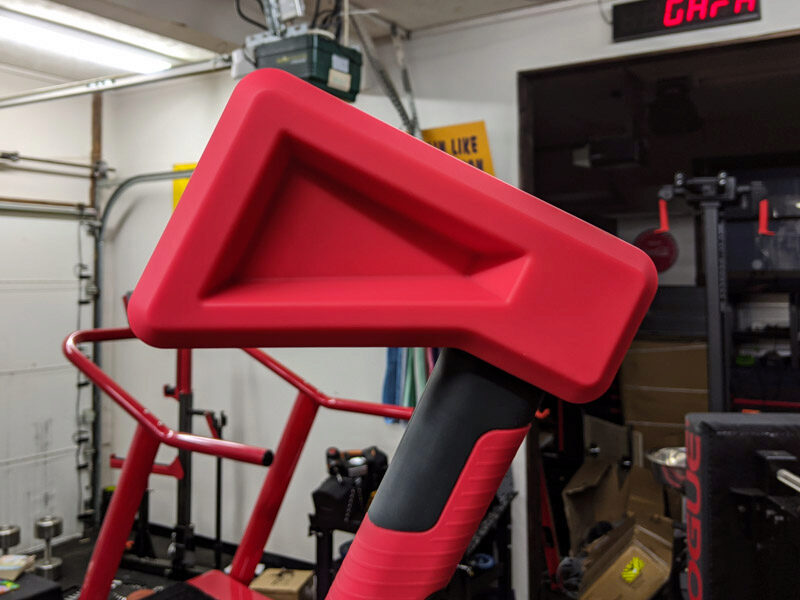 The biggest downfall to ChopFit is its lack of progression. Due to the device lacking the ability to load, there's only so much strength that can be gained. It's also only 4 LB which is quite light, even by iron club standards.
Although we think you can get an effective conditioning workout with the device, you could likely get a similar type of workout using just your bodyweight and maybe some stuff you have laying around the house. We think the design is cool and it's fun to pretend to chop things, but I foresee the novelty wearing off eventually and it collecting dust in the corner for many.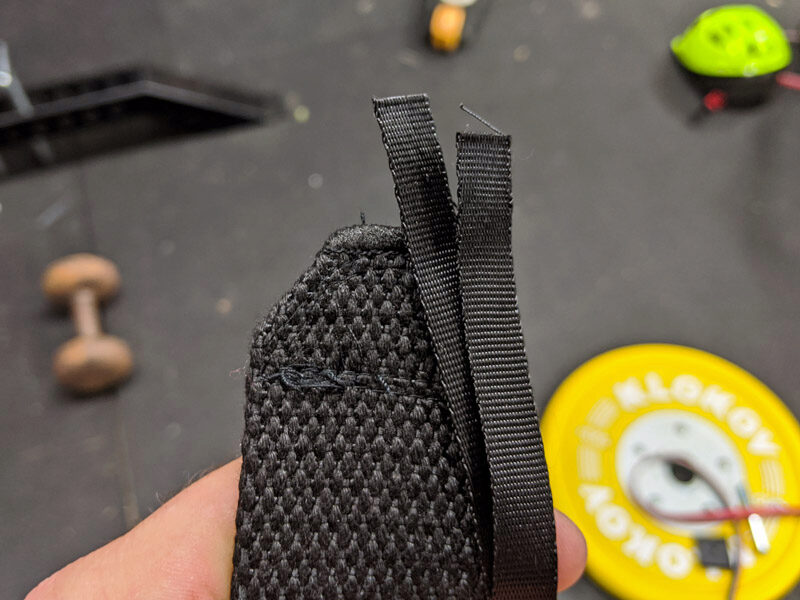 Lastly, in testing the wrist straps, we found them to have inadequate strength. We broke one strap by swinging The Chopper away from us and it snapped very quickly. Be aware, however, this may have just been on our test unit.
Full Rating