We test and review fitness products based on an independent, multi-point methodology. If you use our links to purchase something, we may earn a commission. Read our disclosures.
Just like there are pre-made protein shakes as opposed to protein powders, there are pre-made pre-workout drinks as opposed to pre-workout powders. Cellucor is a popular sports nutrition supplement company that makes both types of pre-workout, and both are very popular, particularly among CrossFitters and strength training enthusiasts. In my C4 Energy Drink review, I cover the ins and outs of the pre-made Cellucor pre-workout, which is well-loved by many of our product testers.
Medical disclaimer: This article is intended for educational and informational purposes only. It is not intended as a substitute for medical advice. For health advice, contact a licensed healthcare provider. GGR also recommends choosing a product that has been third-party tested for quality.
50+ Pre-Workouts Tested
At the time of writing this, our team of product testers has collectively tested more than 50 pre-workout powders—not even including all of the pre-workouts we've tried in our personal pursuits before joining GGR. Yowza! That's a lot of caffeine (and creatine and beta-alanine and all of the other best pre-workout ingredients).
C4 Energy Drink
GGR Score: 3.76
Product Highlights
200 mg of caffeine
Carbonated and uncarbonated options
No sugar, carbs, or calories
Includes beta alanine and citrulline
Comes in 8 flavors
Pros & Cons
Pros
200 mg of caffeine
Zero calories
Carbonated and uncarbonated options
No sugar
Comes in 8 flavors that are generally well-liked
Affordable
Cons
Dosages of beta alanine and citrulline not readily available
While affordable, it's more expensive than C4's powder pre-workout
Bottom Line
C4 Energy is a well-known pre-workout drink with 200 mg of caffeine as well as ingredients like beta alanine and citrulline. We love the flavors and the price point of this classic drink.
A Quick Look at the C4 Energy Drink
C4 Energy Drink is a pre-made pre-workout supplement from Cellucor, a popular supplement company. This is a sugar-free, zero-calorie energy drink with some key pre-workout ingredients that may help you perform better in the gym.
RELATED: Best Natural Pre-Workouts
Before You Buy
There are several versions of C4 Energy Drink. This C4 Energy Drink review covers the original carbonated C4, with some additional details about the uncarbonated original version.
You can buy these in singles in a lot of gyms, convenience stores, and supplement stores. It's not a bad idea to pick one up to see if you like it before committing to a full case.
C4 Energy Drink is not a "true" pre-workout supplement, instead it's more of an energy drink, although Cellucor does make a pre-workout powder that we cover in this review.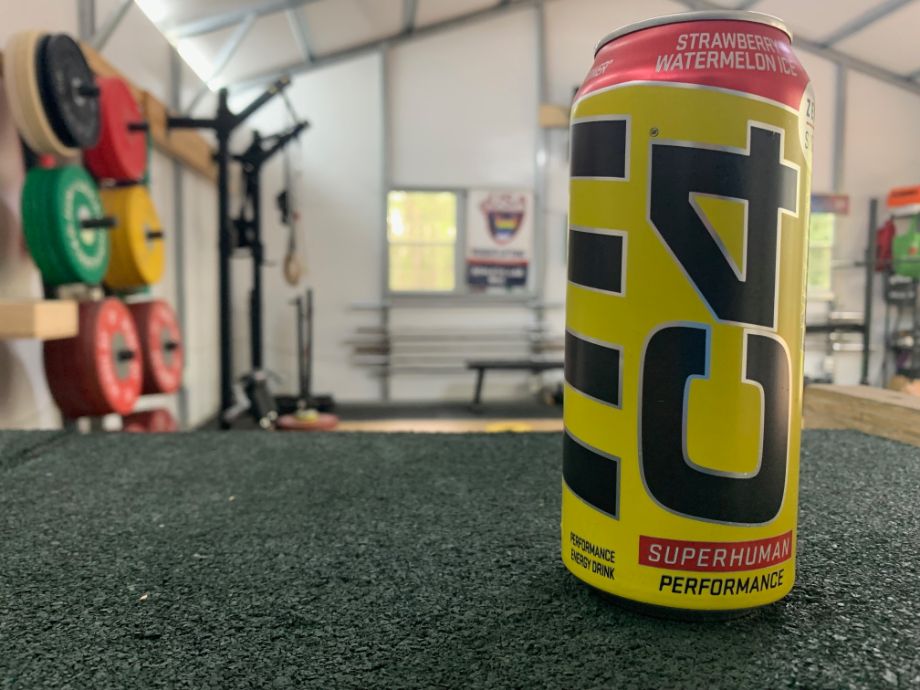 Is C4 Energy Drink Worth It?
C4 Energy Drink costs less than $2 per can when you buy it on Amazon, which is a pretty good deal. It's not the cheapest energy drink out there, but it's not the most expensive, either. C4 might be worth it for you depending on what you need in an energy drink/pre-workout supplement.
Great for:
People who can handle 200 mg of caffeine in one go
Those who aren't too concerned about the gram amounts of pre-workout ingredients
Anyone who values the convenience of a canned drink
Not recommended for:
Individuals who don't like carbonated drinks (although there are a few uncarbonated flavor options)
Fitness enthusiasts who want to ensure they are consuming a specific amount of specific supplements before a workout
C4 Energy Drink Specs
| | |
| --- | --- |
| Price per serving | $1.78 on Amazon |
| Serving size | 16 oz can |
| Flavors | 11 |
| Caffeine content | 200 mg |
| Sugar per serving | 0 g |
| Sweeteners | Sucralose, acesulfame potassium |
| Other key ingredients | Carnosyn Beta-Alanine, L-citrulline, BetaPower Betaine Anhydrous, N-acetyl L-tyrosine, niacin, vitamin B12 |
Experience Using C4 Energy Drink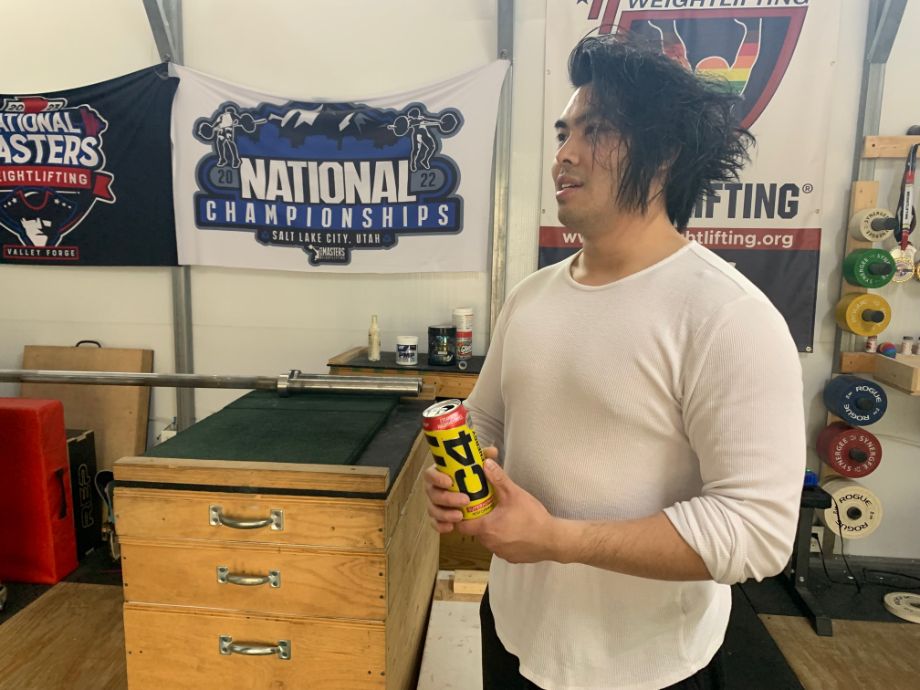 C4 Energy Drink is the go-to pre-workout for many people, including our tester Micky, a member of the Olympic weightlifting team that Kate Meier, GGR head of content, competes with. Micky says, "I buy cases of this because it agrees with my stomach and I get out of it what I need. The drink is even easier on my stomach than the C4 powder is."
Jacob, another member of their team, also drinks C4 regularly. "I like that it's carbonated," he says, noting that it's a nice change from the typical pre-workout supplement. "C4 was one of the first pre-workout powder manufacturers to offer a canned drink. And I like how convenient it is as a drink."
I've also used C4 on several occasions, usually just grabbing one out of the cooler at whatever CrossFit box I'm attending at the time. It gives me the boost I need, but it's not like taking a powdered pre-workout, in my opinion. It's not as strong in terms of its ergogenic (performance-enhancing) effects, muscle pumps, or focus. The caffeine content definitely helps me focus, though.
RELATED: Best Pre-Workout for Muscle Gain
Price Per Serving
At the time of writing, C4 Energy Drink (original, carbonated, 16-ounce cans) costs $1.78 per serving or $1.78 per can on Amazon. Since these drinks are sold through many retailers online and in-store, expect the price per serving to be inconsistent based on retailer, location, and sales/deals.
Formulation
The original carbonated C4 Energy Drinks are formulated much like the best pre-workout powders.
The most important ingredients include: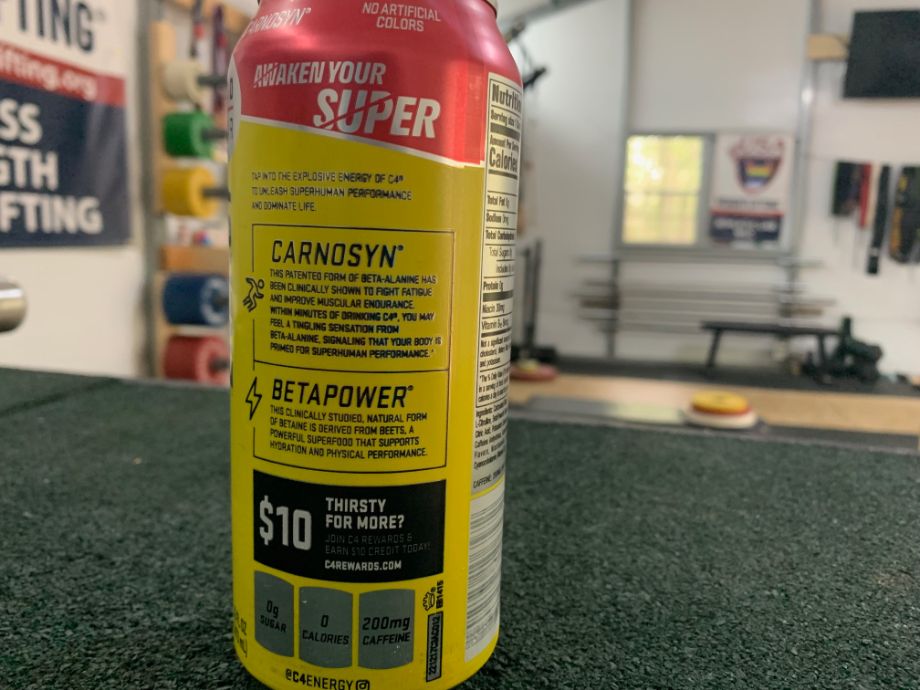 The thing is—we have no idea how much of each ingredient is in one of these drinks. There are no amounts listed for the major ingredients, which is a big bummer.
One thing you'll notice about C4 Energy Drink compared to other pre-workouts is that it sports a nutrition facts label, not a supplements fact label. This is because pre-made drinks such as this (Bang, Red Bull, etc.) are regulated as beverages, not supplements, and the FDA has different regulations around beverages.
On the nutrition label, you'll see that the drink also contains 30 milligrams of niacin, or vitamin B3, and 6 micrograms of vitamin B12. It's relatively common for manufacturers to include B vitamins in pre-workout formulas because some research suggests that they may have ergogenic5 and nootropic6 effects. However, compared to the other ingredients, research on B vitamins and athletic performance in isolation is lacking (i.e., investigating the effects of B vitamins alone on performance).
Other ingredients include citric acid, malic acid, natural flavors, potassium sorbate, and the artificial sweeteners sucralose and acesulfame potassium.
Cellucor says the amount of caffeine in these drinks will result in "explosive energy," but that's probably only true for someone who almost never drinks caffeine. Two hundred milligrams of caffeine is a little more than two cups of coffee, so those who consume caffeine on the regular will likely feel a nice pick-me-up, but nothing spectacular in terms of energy.
Overall, the formula is OK—is it the best energy drink ? I'm not sure. It'll definitely give you a boost in energy and it might help you get a muscle pump, but it's not the most efficacious option if you're looking for the best high-stim pre-workout or the best pump pre-workout.
Taste
There are many flavors of C4 Energy Drink to choose from, and they change depending on where you buy. It all depends on what the retailer is stocking at the time. If you want the full range of flavors, your best bet is to shop on the Cellucor website.
The full flavor lineup for the original carbonated C4 Energy Drink includes:
Frozen Bombsicle
Arctic Snow Cone
Orange Slice
Cherry Limeade
Midnight Cherry
Purple Frost
Strawberry Watermelon Ice
Tropical Blast
The non-carbonated version comes in the following flavors:
Icy Blue Razz
Fruit Punch
Orange Slice
Watermelon
Our product testers, several members of Kate's weightlifting team, have tried all of the flavors and "genuinely like most of them." Overall, they rate the taste a 5 out of 5 and say they aren't too sweet.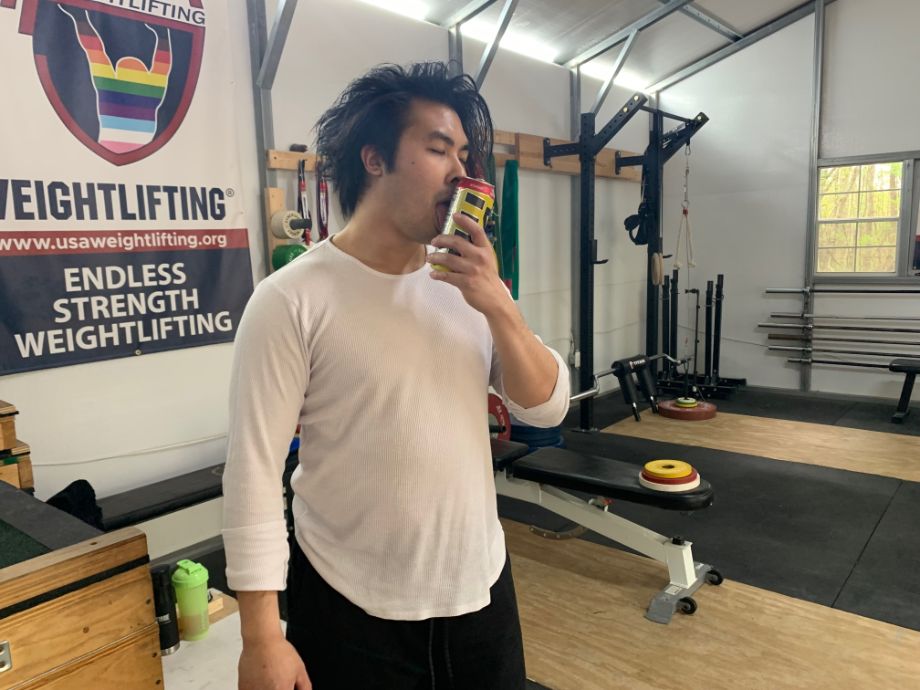 There are also several types of C4 Energy Drink other than the standard/original type we're covering in this C4 Energy Drink review. The lineup includes C4 Smart Energy Drink (which includes the nootropic citicoline as Cognizin), C4 Performance Energy, C4 Ultimate Energy, and branded collaborations like C4 x Skittles and C4 x Starburst Candy.
I've tried C4 Energy Drink many times and I'd say it's more reminiscent of a Bang Energy Drink than something like a Red Bull, due to the very fruity and summer-y flavor options. However, I don't think C4 Energy Drinks are nearly as sweet as Bangs.
Side Effects
Our testers have never experienced negative side effects from C4 Energy Drinks, but everyone is different. You might experience side effects from caffeine, which can include feelings of jitteriness, nervousness, anxiety, high heart rate, and inability to fall asleep. However, with 200 milligrams per serving, this is unlikely for someone who consumes caffeine on a regular basis.
C4 Energy Drink contains beta-alanine, which may cause paresthesia, a sensation of tingles on and under the skin, especially in the extremities and the face.
RELATED: Best Pre-Workout for Beginners
Third-Party Testing
Third-party testing refers to when a company pursues independent laboratory testing of its products to confirm the contents and test for things like allergens, heavy metals, and substances that are banned in sports.
We think third-party testing is really important for supplements and we try to recommend brands with the most transparent labels and third-party testing. Not having a third-party verification doesn't always mean a product is unsafe or ineffective, but it's something to be aware of.
Third-party testing doesn't apply to C4 Energy Drink since it is a beverage, and beverages are subject to different rules under the FDA than supplements.
C4 Energy Drink vs C4 Pre-Workout Powder
Cellucor C4 Powder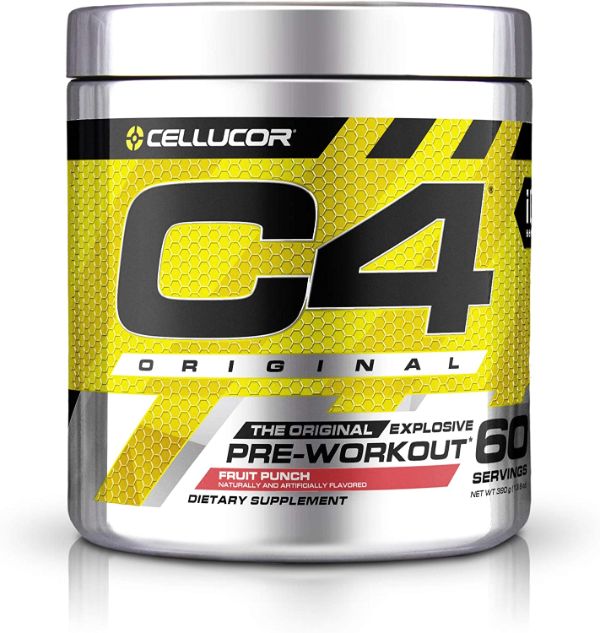 GGR Score: 4
Product Highlights
Powerful ingredients
Gives a solid boost of energy
Dissolves well
Affordable price per serving
Pros & Cons
Pros
Powerful ingredients
Gives a solid boost of energy
Can aid in training performance
Dissolves well
Affordable price per serving
Cons
Some users report unpleasant aftertaste
Gives some people headaches
Some experience tingling in the face
Bottom Line
If you're looking for an affordable pre-workout drink from a big-name supplement company, give C4 a look.
You might be wondering what the difference between C4 Energy Drink and C4 Pre-Workout Powder is. Well, the most obvious difference is that one is a drink that comes in a can and the other is a powder that comes in a tub that you have to mix with water.
The biggest difference, though, is that C4 Pre-Workout Powder is a true pre-workout supplement, whereas C4 Energy Drink is not—it's an energy drink. This is made obvious by the fact that it has a nutrition facts label, not a supplement facts label, and the amounts of critical pre-workout ingredients aren't specified. Instead, they're listed in the ingredients list beneath the nutrition facts.
C4 Pre-Workout Powder lists important pre-workout ingredients, such as citrulline malate and creatine, in the supplements facts label and specifies the gram amount.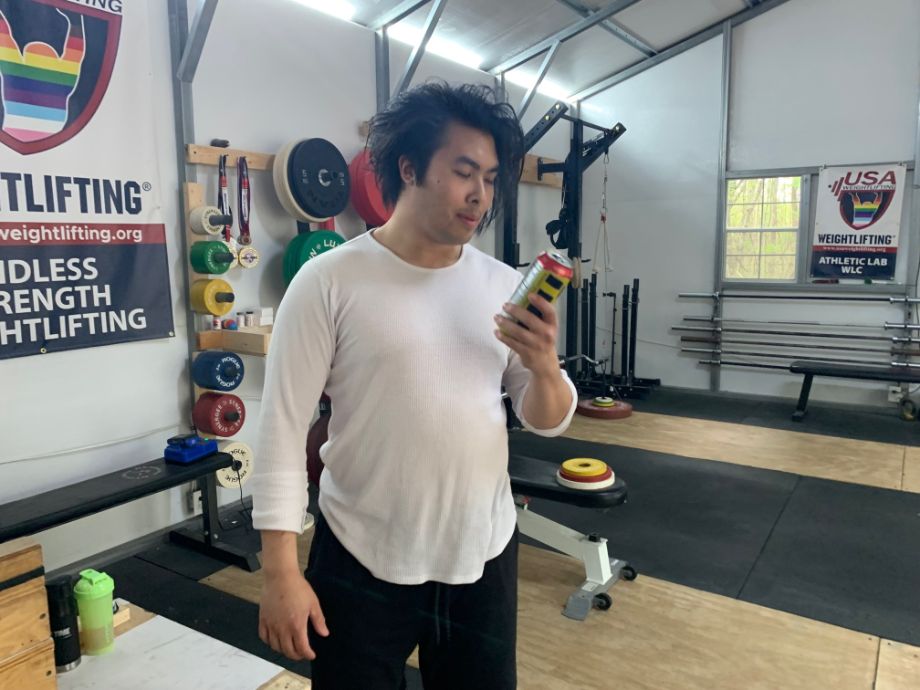 I'm unable to say which option is more likely to produce the desired effects of pre-workout—muscle pump, endurance, focus, and energy—since none of the amounts in the energy drink are specified. C4 Pre-Workout itself is underdosed, meaning the key ingredients aren't present in amounts that are clinically proven to produce ergogenic and/or nootropic effects.
But our product tester Anthony O'Reilly, GGR performance editor, says he was "pleasantly surprised" at the effects despite the powder being underdosed.
Read our full C4 Pre-Workout review to learn more about the ingredients and how much creatine, citrulline, beta-alanine, and B vitamins you'll find in C4 Pre-Workout Powder.
Customer Experience
The customer experience with Cellucor varies depending on the retailer. If you buy from Amazon, for example, you're subject to Amazon's policies. If you buy in-store somewhere, you're subject to that brick-and-mortar location's policies. For the best experience, buying directly from Cellucor is recommended.
If you buy from C4Energy.com or Cellucor.com, you get a 60-day satisfaction guarantee. You may request a refund or a replacement product at any point during those 60 days.
Ordering C4 Energy Drink
You can order C4 Energy Drink from C4Energy.com or Cellucor.com, as well as through Amazon, GNC, The Vitamin Shoppe, Walmart, Target, and local retailers. In our experience, ordering through Amazon is generally easiest.
Customer Reviews
Cellucor has been around for a long time. It's one of the very first supplement brands I tried when I started CrossFit as a wee cross-country runner fresh out of high school. It's still around 10 years later, so people must love it—and the proof is in the customer reviews.
"I've gone (mostly) sugar free recently in a bid to make my life healthier and I drink energy drinks before I head to work as a maintenance mechanic on graveyard shift," wrote one reviewer. "I'm getting tired of the sugar-free energy drinks in my area so I had to try these and was not disappointed."
Another wrote, "I usually hate pre-workout from a can," but "I would drink these for fun if they didn't give you a killer pre itch. I've used them to fuel my early morning workouts and they're now a staple in my fridge."
There are some negative reviews saying the drinks are too sweet or too carbonated, but for the most part, customers really love their C4.
Final Verdict of Our C4 Energy Drink Review
C4 Energy Drink is a well-loved pre-workout beverage. It's not the same as a pre-workout powder, although it contains some of the same ingredients. The amounts of crucial pre-workout ingredients aren't specified, unlike in a pre-workout powder. Our testers like C4 for the taste and energy boost, as well as the convenience of a canned drink.
C4 Energy Drink Full Rating
C4 Energy Drink
In our C4 Energy Drink Review, find out how nutrition experts feel about this ready-to-drink pre-workout.
Product Currency: USD
Product Price: 22.49
Product In-Stock: InStock
C4 Energy Drink FAQs
Is C4 the same as Cellucor?
Cellucor is the brand that produces C4 energy drinks and C4 pre-workout.
How much caffeine does C4 have?
Different Cellucor C4 products have different amounts of caffeine. The original carbonated C4 Energy Drinks have 200 milligrams of caffeine per can.
Is C4 Energy Drink as good as pre-workout?
Not to state the obvious, but I'd consider C4 Energy Drink more of an…energy drink…than a pre-workout. It does contain some of the same ingredients you'd find in a pre-workout powder, but the label doesn't divulge in what amounts. Also, the effects (aside from the effects of caffeine) are muted compared to the effects of a "true" pre-workout.
These statements have not been evaluated by the Food and Drug Administration. This product is not intended to diagnose, treat, cure, or prevent any diseases.
References