We test and review fitness products based on an independent, multi-point methodology. If you use our links to purchase something, we may earn a commission. Read our disclosures.
Are you looking to get your heart rate pumping and put your body to the test against cardio machine resistance levels? If this falls in line with your fitness goals, you may have stumbled across the Bowflex Max Trainer M3, part of Bowflex's Max elliptical line. While this elliptical is now discontinued, it is replaced by the Bowflex Max Trainer M6, which now serves as the cheapest option in their elliptical lineup.
Whether you are looking to learn more about your own trainer or you are considering buying an elliptical machine, this Bowflex Max Trainer M3 review will give you the hard facts that you need to know. Since this elliptical trainer is off the market, we will also be giving you our favorite alternative to the M3.
We Know Elliptical Trainers
As a group of certified personal trainers, CrossFit-L1 trainers, competitive athletes, and more, our GGR expert testers know elliptical trainers. Not only do we use them ourselves, we love to incorporate them into workouts for our clients. Our purpose is to give you the cold, hard facts about these machines. We are not here to sugarcoat anything, but we want to give the best and most accurate information to you.
Looking for an Alternative to the Bowflex Max Trainer M3?
Best Alternative to Bowflex Max Trainer M3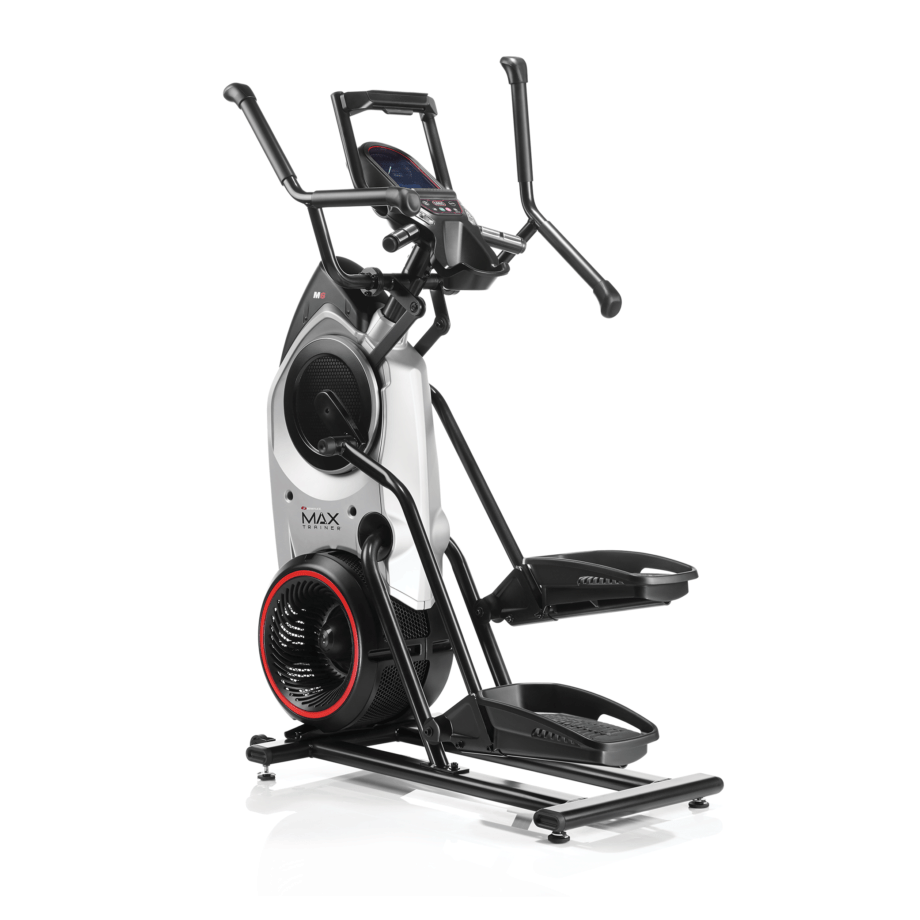 GGR Score: 4.2
Product Highlights
Gets harder as you get stronger
Stair-stepping design targets muscle development
Compatible with JRNY app
Ideal for HIIT workouts
Pros & Cons
Pros
Stair-stepping design targets muscle development
Compatible with JRNY
Ideal for HIIT workouts
Cons
No interactive touchscreen
Pretty basic display
Expensive
Bottom Line
The Bowflex M6 provides a heart-pumping, low-impact workout that resembles stair-stepping.
Maybe you came across this article while looking to buy a Max Trainer M3 only to find out that it is discontinued, or maybe you want to upgrade your current cardio machine to something similar, but more modern. No matter why you are looking for an alternative, if you want a comparable cross trainer machine, we suggest the Bowflex Max Trainer M6.
At around $1,700, this calorie burning machine will get your heart pumping. Even at lower levels of resistance, you will feel the burn and enjoy a full-body workout. If the Max Trainer M6 is out of your price range, you can always check out our favorite budget ellipticals for other options.
A Quick Look at the Bowflex Max Trainer M3
The Bowflex Max Trainer M3 is highlighted as a compact piece of fitness equipment. The Max Trainer series at Bowflex is unique because it combines the benefits of an elliptical with a stair stepper, making sure that you can push your calorie burn rate while maintaining a low impact workout. Reviews on the Bowflex website are mixed as some people are impressed by how sturdy the machine is, while others report that the trainer had various parts break in a year or less.
Pros:
Compact
8 resistance levels
Heart rate monitor
Chest strap is included
Tablet holder
LCD display
Cons:
Only 2 built-in workout programs
One-year warranty
Bowflex Max Trainer M3 Specs
| | |
| --- | --- |
| Footprint | 49"L x 26"W x 64.7"H |
| Weight | Unlisted |
| Weight capacity | 300 lbs |
| Flywheel | Unlisted |
| Stride length | Approx. 15″ |
| Incline | None |
| Resistance options | 8 resistance levels |
| Preset programs | 2 workout programs |
| Interactive programming | No |
| Warranty | 1 year |
Key Features of the Bowflex Max Trainer M3
The Bowflex Max Trainer M3 is a compact elliptical trainer, so we like to suggest this piece of fitness equipment for people who are low on space. This trainer is the lowest priced model of the Bowflex Max Trainer series. In this series, you will find machines that combine aspects of elliptical machines and stair steppers. The machine uses pedals, but the pedals predominantly move up and down instead of side to side or in a circular motion.
Bowflex markets the trainer as a way to complete the 14-minute max interval workout at an affordable price. However, since this model is currently discontinued, we have not been able to find accurate pricing on the machine.
Footprint, Portability, and Durability
This elliptical machine is highlighted by its functionality and compact design, making it perfect for many different home gyms. Its footprint is small at 49 inches long by 26 inches wide by 64.7 inches tall. We like that this cardio machine has a maximum user weight of 300 pounds. It is also important to note that there are transport wheels on the front of the trainer making it easier for you to move.
As is the case with any piece of equipment, the reviews on durability are mixed. On the Bowflex website some users have stated that they could not be happier with how sturdy the machine is, while others call out that parts are susceptible to breaking quickly. What we do know is that Bowflex only insures the cross trainer for one year.
Ergonomics
Overall, this is a comfortable machine to use. Bowflex designed the handlebars to have three different grips to allow you to move the machine in the way that suits your fitness needs best. Depending on where you place your hands, you can target different muscles in your upper body and back.
Bowflex also combines a stair climber motion with the traditional elliptical pedals. The combination of lower and upper body can help you come up with many different elliptical workouts.
Technology Benefits and Conveniences
This cardio machine is equipped with an LCD display that shows time, speed, calories burned, and distance. If you are worried about how quickly you can navigate gears, you can adjust the resistance by simply turning the handle, similar to how you would turn gears on a mountain bike.
There is no water bottle holder, however there is a tablet holder. This model is not Bluetooth compatible because it is the earliest model of the Max trainer.
Final Verdict of Our Bowflex Max Trainer M3 Review
Whether you want the Bowflex Max Trainer M3 for a 14-minute workout or to simply get your heart pumping, overall this is a solid choice of a machine. If you are looking for a machine that will help you get a workout when you are tight on space, this is definitely the way to go if you can find one for a good price. If you want something with a little more technology and conveniences, we suggest something newer.
Bowflex Max Trainer M3 Rating
Bowflex Max Trainer M3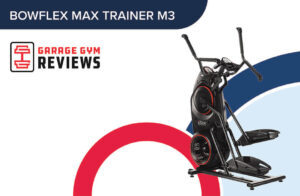 Learn all about this discontinued Bowflex model with our Bowflex Max Trainer M3 review.
Product Currency: USD
Product Price: 1998
Product In-Stock: InStock
Bowflex Max Trainer M3 FAQs
Does Bowflex still make the M3?
Bowflex does not produce the M3 anymore. If you are looking for something comparable, we suggest you check out the Bowflex Max Trainer M6. 
What muscles does the Bowflex M3 work?
As is the case with most cross trainers or ellipticals, the Bowflex M3 uses your arms, abs, and legs, making it a full-body workout.
Is the Bowflex Max Trainer worth it?
This will depend on your fitness goals and your needs. If you are looking for a compact cardio machine without much tech, this could be a good fit for you, but if you prefer to run or bike, we suggest looking at other machines.
What is the difference between Bowflex M3 and M6?
Since the Bowflex M6 is a newer model, you can expect advances in technology. The M6 also has more levels of resistance, the ability to connect with the JRNY app, and you can create various user profiles. Overall, the hardware is relatively similar.