We test and review fitness products based on an independent, multi-point methodology. If you use our links to purchase something, we may earn a commission. Read our disclosures.
Want to save money on any Adidas product? We'll show you how.
The Garage Gym Reviews team loves Adidas, but we recognize it's not the most budget-friendly footwear company. So what do you do? You use an Adidas promo code to score a deal on whatever it is you've had your eyes on.
Promo Codes for Adidas
These are the best ways to get a discount on Adidas products:
Join the Creators Club: The creators club is free to join and gives you access to discounts and special promotions, including $10 vouchers for every friend you get to join the club (up to 10 friends), and store credit for cleaning out old shoes and clothes.
Sign up for Adidas Emails: If you sign up for the Adidas' newsletter you'll receive a promo code for 15% off.
First Responders, Medical, and Teachers Discount: All first responders, hospital personnel, and teachers can get 30% off online orders and 20% off in-store orders.
Student Discount: Students are eligible for an undisclosed discount, as well as free shipping on any Adidas.com orders.
Promotions Page: Go to Adidas.com and visit the "Promotions" page (it's at the bottom of the home screen) to see any ongoing sales and promotions.
How to Apply the Adidas Promo Code
Step One: To join the creators club, simply visit Adidas using the link below and sign up using your email, Facebook, or Twitter. You'll then be sent to a new page where you can access exclusive deals and promotions.
Step Two: Are you a student? Go to the homepage and click on "Students" to sign up for your discount. The first responder, hospital personnel, and teachers page isn't on the homepage, but all you have to do is Google Adidas discount program to find it (it's the page that says "heroes get rewarded"). Simply click on the page, and sign up using the portal.
Step Three: The "Sales" page is on the Adidas website, and advertises any ongoing sales. To sign up for the newsletter and receive a 15% discount, simply go to the webpage and enter your information.
When Do Adidas Products Go on Sale?
Holiday sales are usually the best times to get huge discounts on any home gym equipment, weightlifting shoes, and more. Adidas usually holds such sales around these holidays:
What we Love About Adidas
Adidas AdiPower 2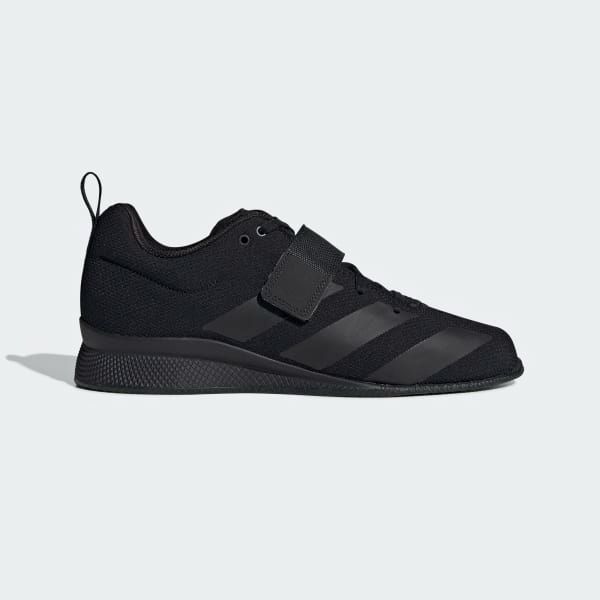 Adidas AdiPower 2
Redesigned for a new reign. Showing off a streamlined silhouette, these weightlifting shoes have a breathable woven textile upper with inner reinforcements for added stability. It hugs the foot for targeted support while accommodating the natural flexing of the toes. Laces and a strap work together to lock down your midfoot while a raised heel adds stability.
We've tested and reviewed several Adidas products, and some of our favorites include:
Those two shoes have ended up on our Best CrossFit Shoes and Best Weightlifting Shoes list because of their comfort and support, and while they're not for everyone we do recommend them for many home gym athletes.
Why Buy From Adidas?
First responder discount
Student discount
Free member club
Free standard shipping for members