We test and review fitness products based on an independent, multi-point methodology. If you use our links to purchase something, we may earn a commission. Read our disclosures.
The American Council on Exercise (ACE) and the National Academy of Sports Medicine (NASM) are two of the most respected names in the fitness industry. Both organizations serve as credentialing agencies that certify fitness professionals. Namely, both offer comprehensive personal trainer certification programs that are accredited by the National Commission on Certifying Agencies (NCCA).
If you're just starting to research how to become a personal trainer, it's likely that you've already come across these two organizations and perhaps you're trying to decide which one to go with for your education.
I'll let you in on a secret: You really can't go wrong with either one. I say this as someone who holds two ACE credentials (certified personal trainer and functional training specialist) and two NASM credentials (certified nutrition coach and certified sports nutrition coach).
RELATED: NASM Nutrition Coach Certification Review
Though both agencies will educate you on how to become a successful exercise professional, there are some differences between the two. In this ACE vs NASM guide, I'll help you decide which personal trainer course is best for you.
ACE Certification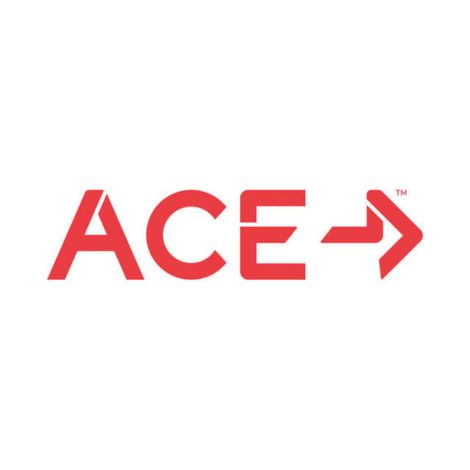 GGR Score: 4.25
Product Highlights
Personal trainer certification 

6-month timeline to complete program

CPR/AED certification required 

90,000 ACE CPT professionals globally
Pros & Cons
Pros
Live, remote proctored exams available
Straightforward program guidelines
Ability to sign up for a free preview
NCCA-accredited program
Cons
Hard copy textbook costs extra
2-year recertification cycle
Bottom Line
ACE certified personal trainers will learn the fundamentals and scope of practice for CPTs. You'll need to be at least 18 years old, have a high school diploma, and a CPR/AED certification. From there, you can study and sit for the ACE CPT exam. The certification is NCCA-accredited and over 90,000 fitness professionals also have their ACE certification.
NASM Certification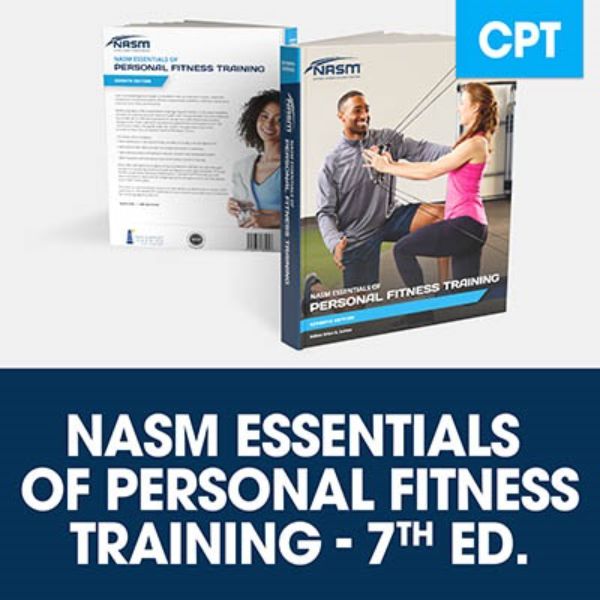 GGR Score: 4.6
Product Highlights
Various study packages offered
New digital learning platform
The foundation of the course is based on NASM's Optimum Performance Training Model (OPT) which is a systematic approach to personal training for every type of clien
Prerequisites  - CPR and high school diploma or GED
Covers behavioral change to assist clients with personal hurdles
Focus on client assessments to develop plans best suited for each person
Pros & Cons
Pros
Lots of study materials available: textbook, app, videos, and podcasts
Built-in opportunities for post-certification internships
NASM is NCCA-certified
Discounts often available
Financing available
Options for remote or in-person exam
Other courses available for advanced learning
Bundle CPT with nutrition and other courses for a discount
Cons
Higher cost than some other certification programs
Textbook not included in two most basic packages
Textbook/online training modules alone may not prepare you well for exam
Short time frame to take the exam, especially if you work full-time
Bottom Line
NASM's digital CPT program is a highly reputable and in-depth certification program for anyone looking to become a personal trainer.
Comparison Chart: ACE vs NASM
| | | |
| --- | --- | --- |
| | ACE-CPT | NASM-CPT |
| Prerequisites | High school diploma or equivalent, First aid and CPR/AED certification, be at least 18 years old | High school diploma or equivalent, First aid and CPR/AED certification, be at least 18 years old |
| Study options | 3 | 3 |
| Hard copy materials available? | Yes | Yes |
| Pricing | $675 to $975 | $899 to $1,899 |
| Term length | Up to approximately 8 months from purchasing exam voucher | Up to 1 year from purchasing exam voucher |
| Platform | Online | Online |
| Exam format | In-person, proctored; online, proctored | In-person, proctored; online, proctored |
Quick Look: ACE vs NASM Personal Training Certifications
Here's who I think should consider the ACE certification vs the NASM certification.
Who Should Study with ACE
The ACE-CPT certification is ideal for aspiring trainers who:
Get more people moving regardless of current or prior exercise status
Help average people fix common muscle imbalances and move without pain
Focus on general population program design
Learn about equity in health and fitness
RELATED: What Is ACE Certification? A Full Review of the Course
Who Should Study With NASM
The NASM-CPT certification is great for aspiring trainers who:
Are interested in eventually working with athletes
Love to nerd out about human performance
Have a deep interest in exercise science and human physiology
Are interested in helping the average person perform like an athlete
RELATED: NASM Review: A Detailed Account of the CPT Course
ACE vs NASM: Key Similarities
First, let's look at how the ACE and NASM CPT programs are similar.
Prerequisites
Both organizations require you to be at least 18 years of age, hold a current CPR/AED certification, and hold a high school diploma or equivalent to sit for the personal trainer exam. The CPR/AED course must include a live, hands-on skills check for both agencies.
Accreditation
Both CPT courses are NCCA-accredited, making this a nonfactor in your decision-making process. Either option will allow you to work at major fitness facilities and other settings. However, NASM's at-home exam is not accredited while ACE's is. Only the in-person exam for NASM is accredited.
Study Packages
The study options and experience are more or less the same between ACE and NASM. Both offer three options from bare-bones self-study to all-inclusive packages with guided study options, such as facilitated study groups and live Q&A webinars.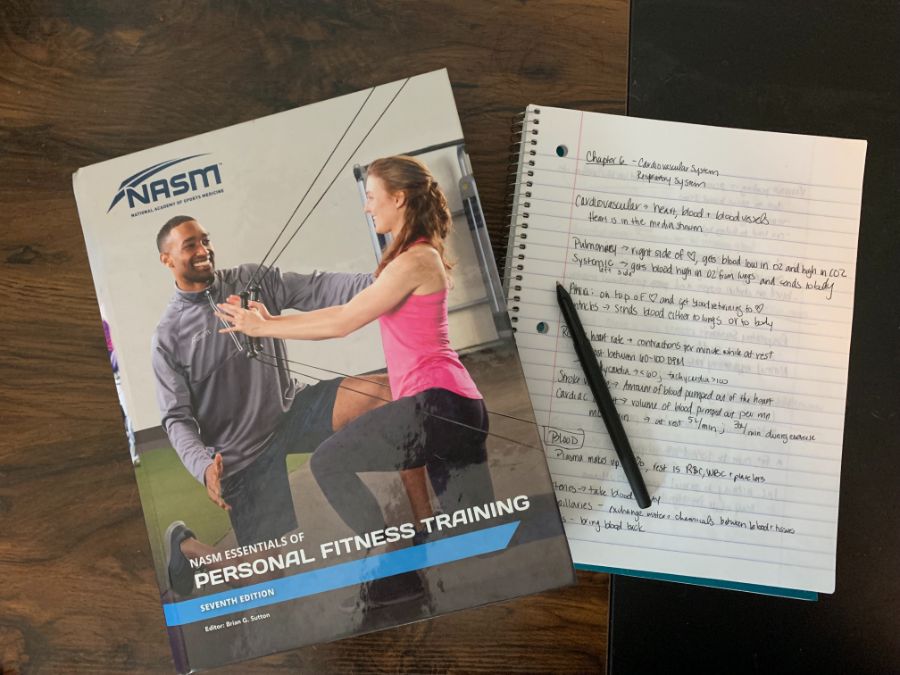 Study materials include online quizzes, study guides, practice exams, and workbooks, but what you get depends on the study package you purchase. Both NASM and ACE offer hardcopy textbooks, too. It's nice that both organizations offer different study options to accommodate different learning styles.
Exam Prep
These are fully online courses, so your exam prep will depend on your learning style and how much you personally need to study. In general, most people can expect to study between five and 15 hours per week to prepare for the certification exam.
Recertification
You will need to recertify every two years regardless of which course you choose to do.
NASM requires 1.9 continuing education units (CEUs), or about 19 hours, plus a CPR/AED renewal. ACE requires 2.0 CEUs, or about 20 hours, plus a CPR/AED renewal.
Ace vs NASM: Important Differences
Now let's look at some differences between the two agencies.
Personal Training Methodology and Philosophy
ACE and NASM approach personal training a bit differently.
ACE Integrated Fitness Training Model (ACE IFT) and ACE Mover Method
ACE's mission is simply to get more people moving. There's a big focus on improving exercise techniques in the general population and helping more people enjoy pain-free movement via improvements in mobility, strength, and cardiovascular fitness.
ACE does a really great job of emphasizing equity in health and fitness and teaching trainers to perform their jobs with empathy and understanding for special circumstances and different populations.
NASM Optimum Performance Training Model (NASM OPT)
The NASM OPT Model is known for its emphasis on human performance. This is what makes it such a great option for individuals who hope to eventually work with athletes. That's not to say that ACE-certified personal trainers can't work with athletes, but I do think that a NASM-certified trainer will be better equipped going into a performance-focused specialization course.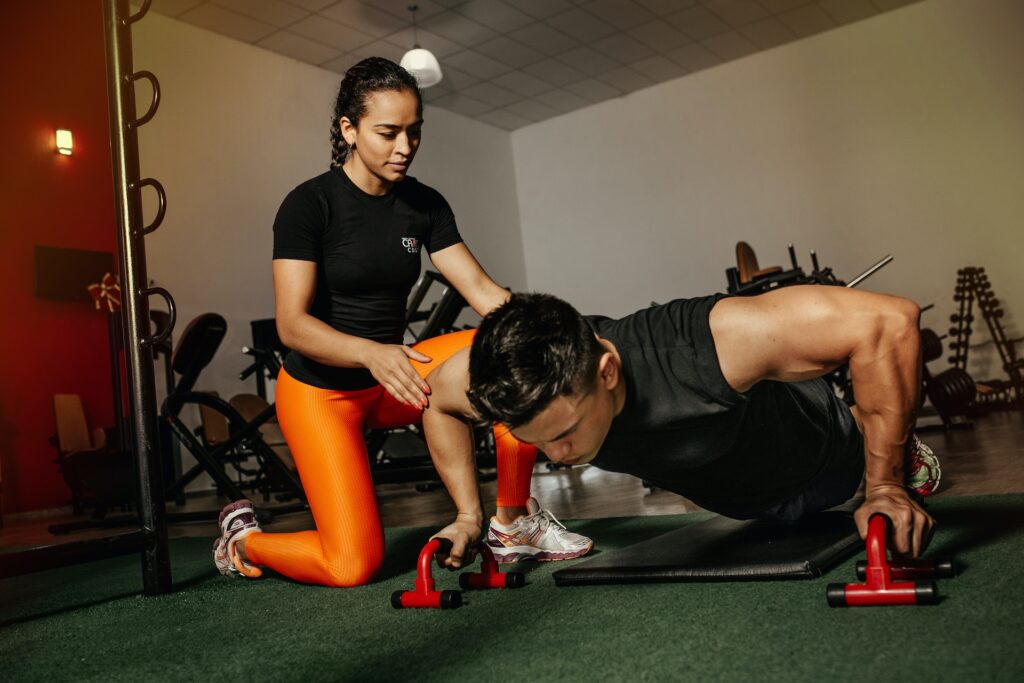 According to Kate Meier, NASM-CPT, this course emphasizes SAQ (speed, agility, quickness) training, as well as core stability and strength. Kate also notes that the OPT model includes specific progression models to implement with future clients, although you'll need to "massage" them to fit your clients' profiles and goals.
Exam Options
While the exam experience is pretty much the same between the two organizations—both consist of multiple-choice questions and are taken on a computer—there is one very important difference to be aware of.
Both the ACE exam and the NASM exam are now available at home. However, the ACE at-home exam is a live remote proctored experience, while the NASM at-home exam is not, meaning it's open-note if you want it to be.
While an open-note exam is certainly the easy option, you should know that NASM's at-home CPT exam does not result in the CPT credential. You will earn a "NASM Personal Trainer Certificate" as opposed to a "NASM Personal Trainer Certification" and this means you won't have an NCCA-accredited certification.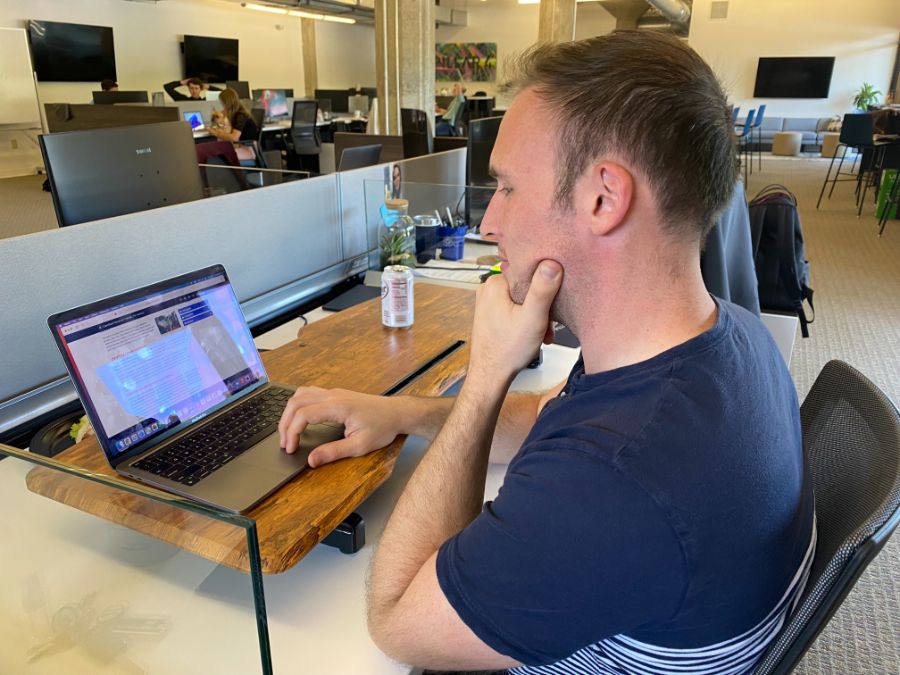 Additional Certs and Specializations
If you plan to further your fitness training career and earn additional or specialist credentials, you should be aware of what each organization offers. Technically, you can mix-and-match credentials from different agencies like I have (I have credentials via NASM, ACE, ISSA, and IIN), but I understand that some fitness trainers prefer to keep all of their education under one roof.
Here are the available specializations from NASM and ACE at the time of writing. 
NASM Specialist Training Courses
Certified Nutrition Coach
Certified Sports Nutrition Coach
Certified Wellness Coach
Physique and Bodybuilding Coach
Corrective Exercise Specialist
Stretching and Flexibility Coach
Weight Loss Specialist
Performance Enhancement Specialist (PES)
Virtual Coaching
Behavior Change
Group Personal Training
Women's Fitness
Senior Fitness
Youth Exercise
Golf Fitness Specialist
MMA Conditioning Specialist
ACE Specialist Training Courses
Group Fitness Instructor
Certified Health Coach
Medical Exercise Specialist
Fitness Nutrition
Senior Fitness
Corrective Exercise
Functional Training
Weight Management
Behavior Change
Sport Performance
Youth Fitness
Pilates Unlimited
Function First Pain-Free Movement
Cancer Exercise Training Institute
Size Inclusive Fitness
The BioMechanics Method Corrective Exercise
Exam Pass Rates
The most recent available data from NASM is from 2021 and states that the exam pass rate is 63%. That's down from 74% according to 2020 data.
As for ACE, I keep seeing online that the pass rate is 65%, but I haven't found any actual data from ACE, so take that with a grain of salt.
Final Thoughts
Ultimately, whether you decide to become an ACE personal trainer or a NASM personal trainer, you will earn one of the most respected credentials in the industry. Both options are accepted by most major gyms and health clubs, as well as by smaller employers such as boutique fitness studios and local gyms.
In my opinion, the ACE certification is great for trainers who want to work with a wide variety of clients and focus on general population fitness, while NASM sets up aspiring trainers with a deeper knowledge of training for performance.
ACE vs NASM: FAQs
Is NASM or ACE certification better?
Both certifications are great. The ACE personal trainer certification may be best for individuals hoping to work with the general public, while the NASM certification may be best suited to aspiring athletic performance coaches.
Is NASM or ACE cheaper?
ACE study packages cost less than NASM study packages. Both agencies offer interest-free payment plans.
Which personal trainer certificate is most respected?
NASM and ACE fitness certifications are some of the most respected in the industry. However, these aren't the only options. 
Other NCCA-accredited and well-respected include the CPT training programs from the International Sports Sciences Association (ISSA), the National Council of Strength and Fitness (NCSF), the American College of Sports Medicine (ACSM). and the National Strength and Conditioning Association (NSCA), which also offers the highly respected certified strength and conditioning specialist (CSCS) credential.