We test and review fitness products based on an independent, multi-point methodology. If you use our links to purchase something, we may earn a commission. Read our disclosures.
If anyone is a home gym design expert, it's me. Kidding, but only sorta. After all, this is Garage Gym Reviews, and I specialize in helping people find solutions for their own home fitness spaces: budget equipment, space-saving equipment, the list goes on. I'm confident in my ability to build a home gym and provide recommendations to help other people build their own. But, there's always something new to learn, as proven to me by the new NASM specialist certification course for home gym design.
In this NASM Home Gym Design Course review, I share some surprising things I learned about how to design the perfect home gym—and I thought I already knew everything there was to know!
Why You Should Trust Us
I've quite literally been building home gyms for years, not to mention providing recommendations for the best home fitness equipment to hundreds of thousands of people. I took the entire course from start to finish and passed the final exam. So, I know the ins and outs of the training program as well as my own experience with home gym design in the past.
A Quick Look at the NASM Home Gym Design Course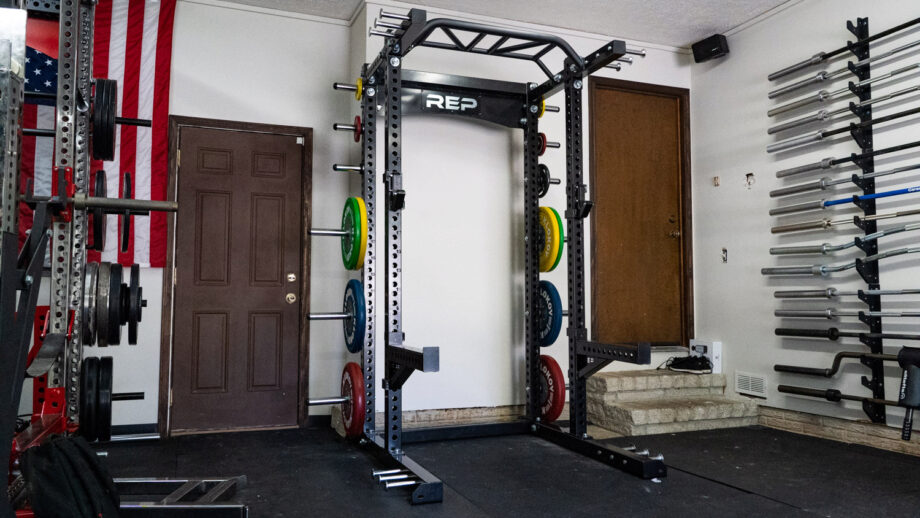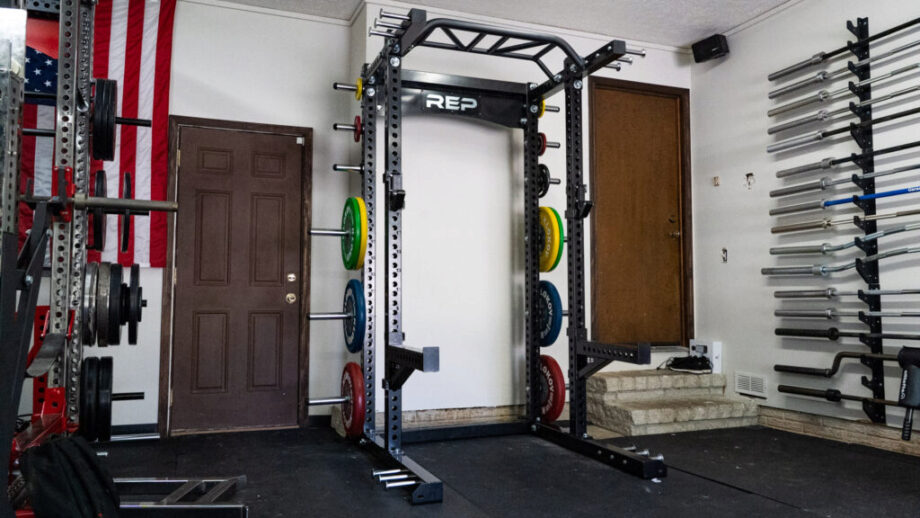 The National Academy of Sports Medicine (NASM) has been certifying fitness professionals for more than 30 years. It's an NCCA-accredited certifying agency, and it's one of the most well-respected professional fitness organizations in the world. In addition to NASM's primary course—the certified personal trainer program—NASM also offers a nutrition coach certification and several specialist courses.
Coop's Tips:
You don't have to have a personal training certification to take this course, but it's recommended, because some sections cover essential CPT knowledge like special populations, fitness assessments, and training program design.
This course doesn't come with hard-copy study materials, so be prepared to spend all your studying time looking at your computer screen.
My Favorite Things:
Fully online course
Blends essentials of program design and home gym design into one study program
Counts as 0.7 NASM continuing education credits (CECs) and 7 AFAA CECs
Complete in as little as two weeks, but take up to a year to take the final exam
No prerequisites required (not even a high school diploma)
My Callouts:
Has quizzes after each chapter, but no practice exams
Cost doesn't include any hard-copy study materials
Certificate never expires (no renewal necessary), so your new knowledge may become outdated over time
At $299, it's somewhat expensive for 0.7 CECs, but then again it's a specialization course.
Is the NASM Home Gym Design Course Worth It?
If you are a fitness professional and have any interest in learning how to design home gyms from the ground up, I highly recommend the NASM Home Gym Design Course. I kept finding myself blown away at all of the factors I never considered about building a home gym.
Great for:
Personal trainers who want to add home gym design to their services
Personal trainers who want to train exclusively clients with home gyms
Anyone who wants to build their own home gym
Not recommended for:
Personal trainers who have no intention of offering home gym design as a service
People who plan to keep working out at a commercial gym
Learning Objectives and Outcomes
In the NASM Home Gym Design Course, you won't be learning about the typical things you'd learn for a fitness certification. For example, the course doesn't cover things like corrective exercise, muscle imbalances, exercise technique, or core stabilization in an in-depth way. You will go over some basics of exercise science, such as the recommended minimum amount of physical activity per week, how exercise supports weight loss, and how to select equipment based on physical capabilities.
However, the primary learning objective of this specific NASM certification is to understand how to build a home gym and best meet the client's needs in several different categories: space, budget, short-term fitness goals, and long-term fitness goals.
While budget and space have always been top-of-mind for me, I never thought as hard about fitness goal alignment, which is a core focus of the NASM Home Gym Design Course.
I'm not sure why it never struck me to use this mindset—aligning your equipment purchases to your fitness goals makes perfect sense and is the best way to ensure you don't make frivolous purchases—but I guess I get drawn in by all of the cool gear and equipment out there!
I mean, does everyone need that latest and greatest Rogue Fitness squat rack? No, but it's cool. That's a dangerous mindest, folks: Listen to NASM, not me!
And then there are factors like electrical lines and specific types of outlets to consider for any motorized equipment your client wants; assessing prior or existing injuries to inform equipment contraindications; and design elements like safe ventilation and appropriate lighting.
Anyway, by the end of this course, you'll know more about fitness goal alignment and equipment selection than you ever thought you needed to know. This is one of those "I didn't even know what I didn't know" experiences.
Course Design and Layout
The NASM Home Gym Design Course follows a format pretty typical of online certification programs. You'll begin with an introduction to the course and move through the subsequent chapters, each diving into a specific element of home gym design.
Here's the course outline:
Chapter 1: Introduction to Home Gym Design
Chapter 2: Planning and Preparation
Chapter 3: Fitness Goal Alignment
Chapter 4: Equipment Selection
Chapter 5: Completing the Home Gym Design Process
Each chapter ends with a quiz, and at the end of chapter five, you'll take the final exam.
Specialist courses tend to provide a different experience than a more comprehensive course, such as the one you'd take to earn a CPT certification. Aside from the chapter quizzes, there's no real study guide or exam prep. The content is so niche that you won't really need those things: Acing the quiz at the end of each section should suffice to help you memorize the key learning points you need for the final exam.
And don't worry if you don't pass the final exam on your first attempt: You have three attempts to pass, and you can call NASM member services to purchase additional retests if you need to.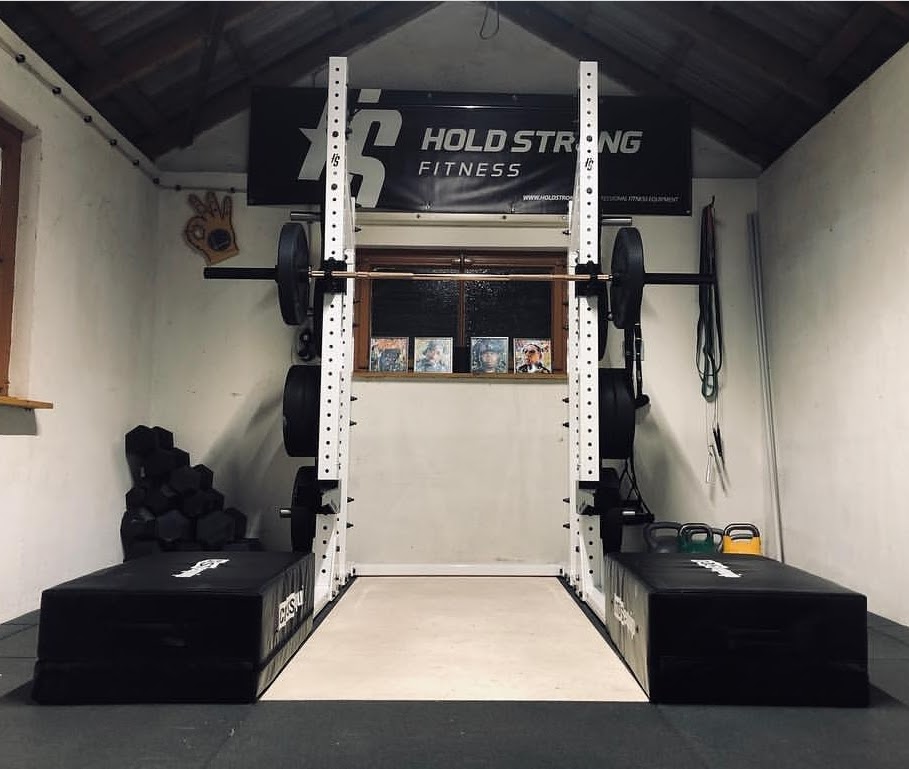 References and Data
Just like you'd look for the gold standard when choosing a personal training certification course, you should do the same for specialization courses and continuing education. This means you should look for things like accreditation, references, and data to back up the things you'll be learning in the course.
Throughout the Home Gym Design Course, I was presented with sources and data for each section. The course content has inline citations as well as end-of-chapter references. This made me feel confident that what I was learning was actually the real deal.
As for accreditation, the NASM personal trainer certification course is accredited by the National Commission for Certifying Agencies (NCCA), a third-party accrediting body that ensures quality and comprehensiveness among certification programs. An NCCA accreditation is considered the gold standard in the fitness industry.
The Home Gym Design Course itself isn't accredited, but it isn't unusual for specialist programs or continuing education courses to not have accreditation—this is because they're generally intended to be bonus education on top of something like a fitness training certification.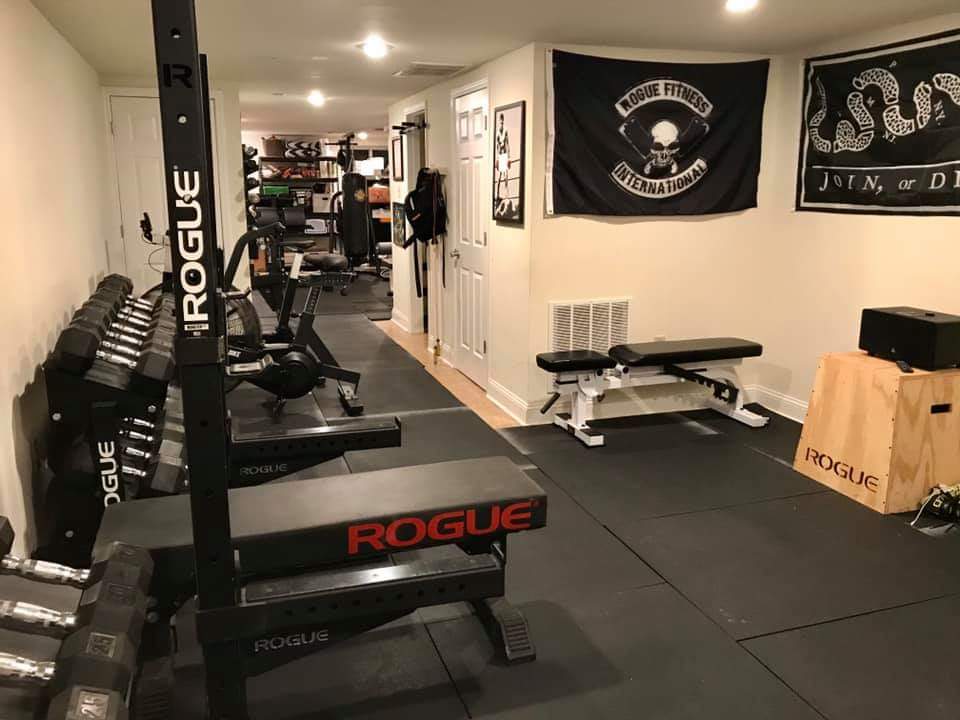 What Does a Home Gym Design Consultant Do?
Home gym design consultants are typically fitness trainers who offer design and liaison services to their clients. As more and more people leave health clubs for the sweet, sweet pleasure of working out in their own garage (or living room or backyard or spare bedroom), this service is growing in demand.
Believe it or not, not everyone has spent years of their life researching and testing fitness equipment (hmm, who knew?). Many people have no idea where to start when building a home fitness space, especially if they're starting from square one: choosing the location.
As a home gym design consultant, you'll guide your clients through every step of the process, starting with a needs assessment and ending with a purposefully built and thoughtfully designed space.
How Can the NASM Home Gym Design Course Help Me?
On top of a personal trainer certification, a home gym design specialization credential can increase your chances of gaining more clients and making more money. There are a few ways this can happen:
You can offer home gym design as its own service and charge for it
You can offer home gym design as a free service for new clients and use it as an incentive
You can use your specialized education to attract higher paying clients who are willing to pay for fees like liaison fees for the sake of convenience
You can establish mutually beneficial relationships with equipment manufacturers, contractors, and other professionals involved in the design and build-out of a gym (for example, you could try to establish a commission schedule for equipment sales with local manufacturers)
On the other side of things, you can look at the Home Gym Design Course as a purely educational opportunity. If you want to build your own home gym one day, this single course will teach you everything you need to know.
Having clients with home gyms that you helped build will also make it easier to write fitness programs for those particular clients. You'll never have to modify a workout due to a lack of equipment, because the client will have access to all of the same equipment each day. This also makes it simple to help your clients progress at particular exercises using specific equipment.
Final Verdict
This is an interesting opportunity for CEUs that NASM certified personal trainers can use to gain more clients.
It's a good course to assist with recertification in a unique way.
As home gyms continue to grow in popularity, specializing in that area is good for professional development in the fitness industry.
You'll never have to retest to reinstate your home gym specialist credential, like you do with the NASM CPT exam.
Final Rating
NASM Home Gym Design Course
I found myself pleasantly surprised at how thorough and informative the NASM Home Gym Design Course was. Like I mentioned before, I wasn't exactly sure how much I would learn, considering how long I've been doing this whole home gym thing. But between the readings and assessments, I learned a ton of new, important info about building the perfect home gym based on specific fitness goals.
Product Brand: NASM
Product Currency: USD
Product Price: 299
Product In-Stock: InStock
NASM Home Gym Design Course FAQs
What is NASM? 
NASM is the National Academy of Sports Medicine. It's known for its CPT program, which follows the Optimum Performance Training methodology (OPT model), a comprehensive approach to human movement and performance. NASM offers a number of other certifications, including a group fitness instructor certification. 
What do home gym design consultants do? 
Home gym design consultants help their clients plan a home gym build from the very beginning. It starts with planning, budgeting, preparing a space, and determining fitness goals and needs. Then, a home gym design consultant will help you select equipment that best aligns with your budget, space, and fitness goals. Some home gym design consultants also act as a liaison between you and the other professionals that may be involved in your home gym build, such as contractors, equipment manufacturers, and electricians. 
Should I hire a home gym design specialist? 
If you want the best possible chances of saving money on your home gym by not purchasing equipment you don't need, you should hire a home gym design specialist. This service won't be for everyone, but it can certainly be a money-saver in the long run. 
How can I become a home gym design consultant? 
You can become a home gym designer by taking the NASM Home Gym Design Course and passing the certification exam. 
Who should become a home gym design specialist?
Any certified personal trainer who has an interest in adding home gym design to their services can benefit from becoming a home gym design specialist. Taking this course will show your clients you can help them save money, time, and energy by carefully aligning their home gym to their fitness goals and needs.