We test and review fitness products based on an independent, multi-point methodology. If you use our links to purchase something, we may earn a commission. Read our disclosures.
Titan Fitness has released their highly requested Deadlift Platform. Similar to the Rogue Fitness Deadlift Platform at a much lower price point, this platform is sure to be among the most popular available.
Titan Fitness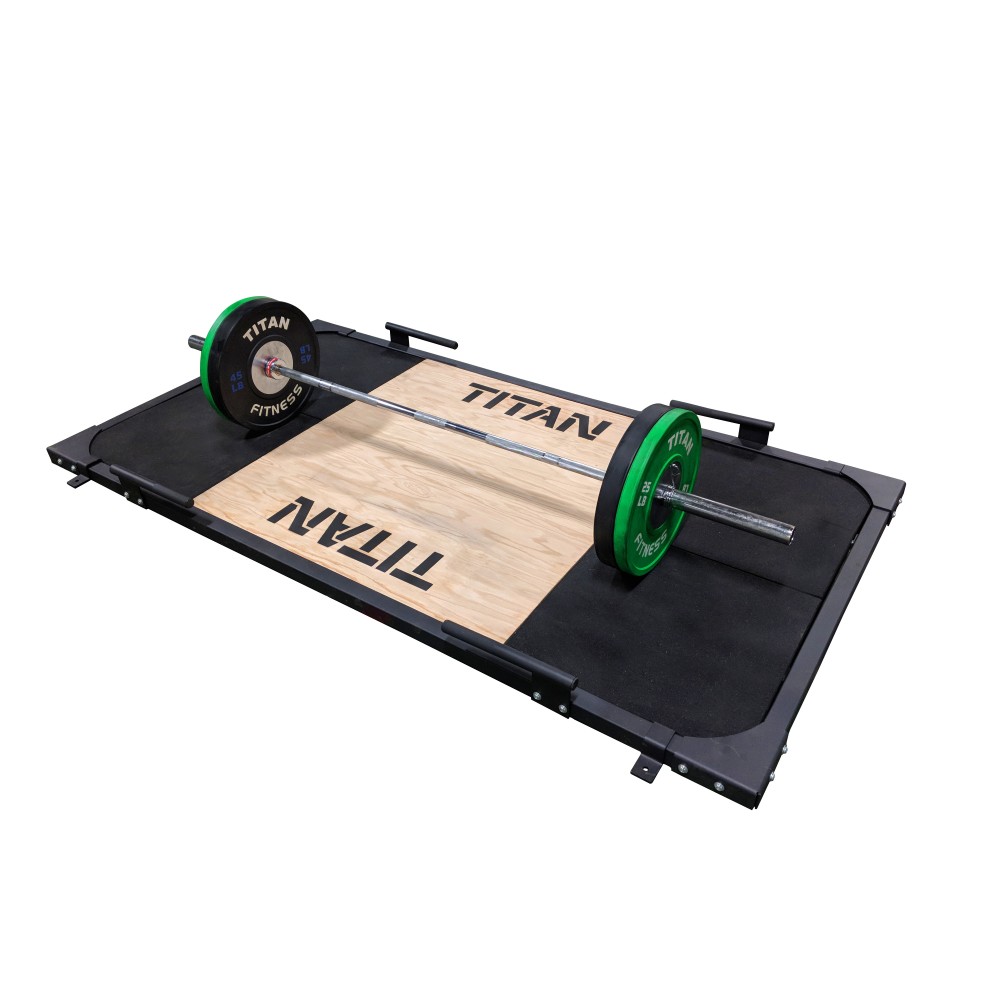 Titan Deadlift Platform
Build your very own Titan Deadlifting Platform with this deadlifting platform frame. Toss your stall mats away and perform your lifts in a dedicated spot. Add your own resistance bands to make the top of your deadlift even more difficult.Features: - Reduces noise from dropping a loaded barbell. - Easy assembly, get lifting in seconds! - For the athletes who already own rubber tiles, this Titan Deadlift Frame is the perfect fit for you! - Sold in 3 options, Frame Only, Frame w/ 4 Rubber Tiles, and Frame w/ 8 Rubber Tiles. - Bolt-together design. - Includes four floor clips to secure the Deadlift Frame to the floor of your gym. - Floor plates run horizontal so tiles fit flush with frame.Specifications: - Length: 8' - Width: 4' - Inside Dimension: 94.5" x 47.5" - Depth from Floor: 2" - 2" x 2" 11 Gauge Steel Frame - Material: Steel - Finish: Black Powder Coat
Titan Fitness after seeing the success of the Rogue Fitness Deadlift Platform have come up with their own.
The Titan Deadlift Platform has been a long overdue release to accompany the company's strong track record of gym equipment. Titan offers a wide variety of equipment and continues to come out with more value-priced options for the budget home gym builder.
While we know that no equipment offered will ever be "finished," Titan has answered the bell in bringing us a new deadlift platform option.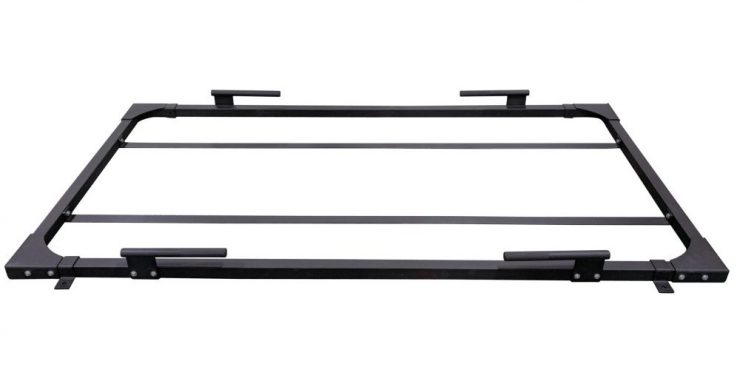 Rogue has largely been viewed as the standard up to this point when it comes to training equipment. From their barbells, to their squat racks, all the way to their customer service. Titan is known for making good equipment at great prices.
With buying any new home gym equipment, the first question we always seem to ask ourselves is, "Self, is this new product going to enhance my workout experience?" The quick and easy answer to this frequent question is, yes.
Deadlift platforms, no matter the size of your space you're working with, will always maximize your training. The platform itself gives a competition feel while you try to reach a new deadlift PR or attempting the snatch weight you've never been able to hit. Without a doubt, this can be accomplished with any deadlift platform, so if it comes down to the best bang for your buck consider the following.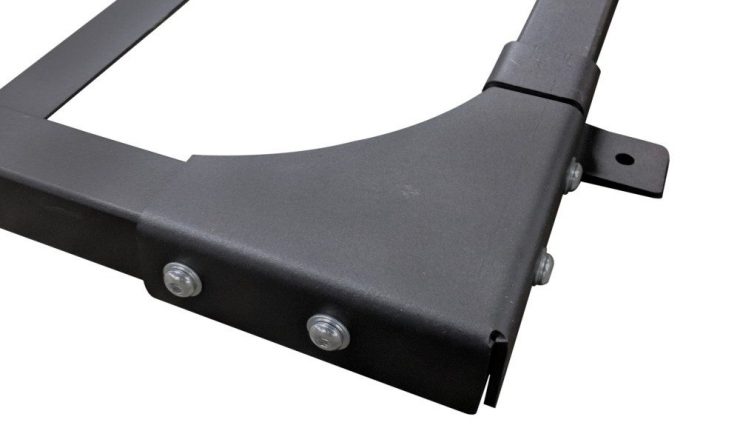 The Titan Deadlift Platform fits in your gym space at 8 feet long by four feet wide. The platform is surrounded by 2×2 inch thick 11-gauge steel. When comparing this to other platforms on the market, the Titan Deadlift Platform most resembles the Rogue Deadlift Platform.
The main difference you will find with every piece of equipment from Titan verses Rogue is the origin of manufacturing. While Rogue sources a majority of their steel from the U.S., Titan manufactures pretty much all of their equipment from China. However, just because equipment comes from China, that doesn't equate to it being inferior.
Assembly is another hot topic when debating on new gym equipment. To our surprise, the Rogue Deadlift Platform was actually a more difficult process to put together than expected. This is not saying that Titan's rendition will be the same process; Titan ensures the consumer that assembly is "easy" and you will be "lifting in seconds." That said, we'll leave the judgement on that statement in the air until we test it for ourselves.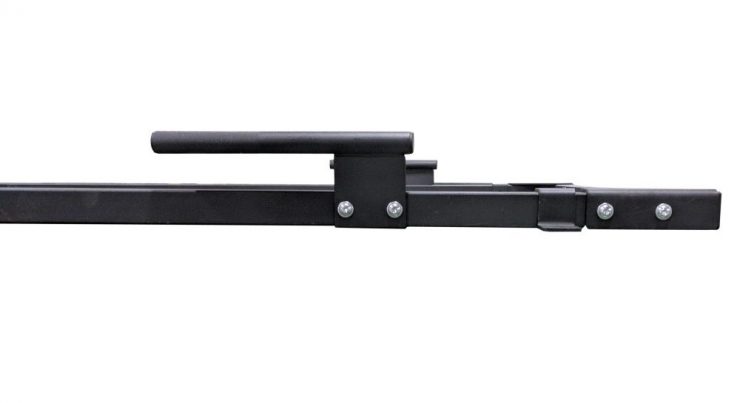 Once assembled you will find one of the biggest differences between the Rogue Deadlift Platform and the Titan Deadlift Platform is the band pegs. Titan adds knurling to their pegs, in order to better grip the bands during deadlifts.
On the other hand, the Rogue Deadlift Platform is completely smooth without any knurl. Having used the Rogue Deadlift Platform, we have yet to have an issue with bands flying off while working out. In fact, it would be my assumption that the knurling on the Titan band pegs would actually cause premature wear to the resistance bands.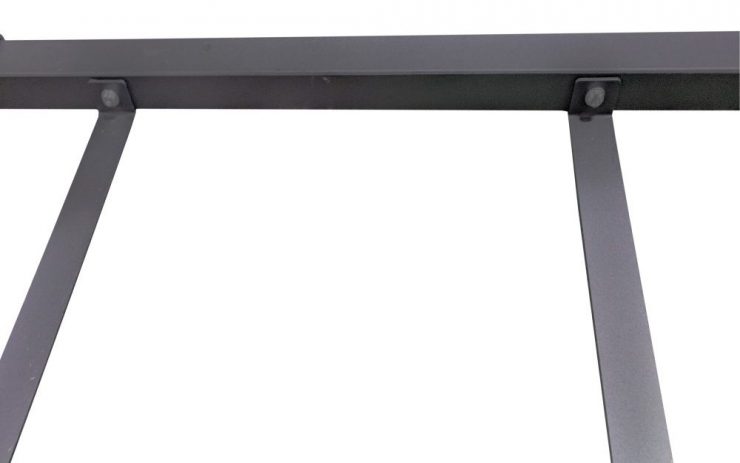 Another difference that we find between the two deadlift platforms is the placement of the floor plates. The Titan Deadlift Platform gives the lifter two floor plates going from side to side, while Rogue's floor plates go front to back. There isn't a clear-cut winner on the functionality of the design at play, both the Rogue and Titan's steel plates should keep your platform on the ground while performing banded deadlifts. A non-issue when choosing between the two.
With these being the main differences, what it will almost always comes down to is price. By following the link for the Titan Deadlift Platform you will find that the set price is $199 with free shipping. Rogue comes in at aprice point around $360 and you have to add the price of shipping as well.
RELATED: Deadlift Muscles Worked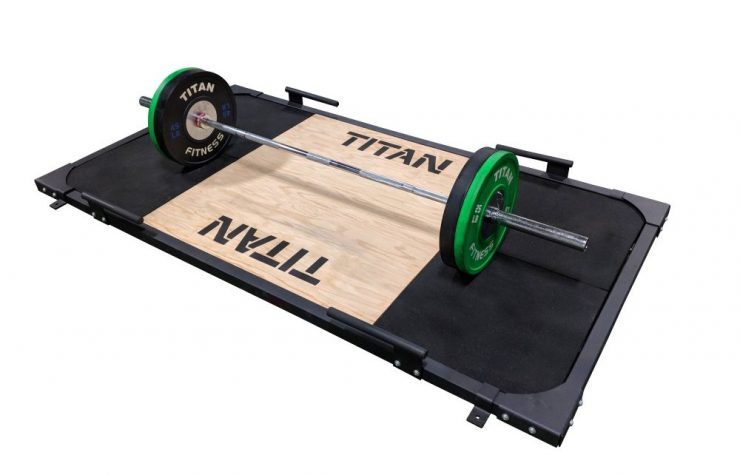 Both of these options do not include any tiles and is purely the items needed to assemble your platform. Both companies, however, do offer platform options with tiles included that you will find on their respected sites.
Based upon on our initial reactions, we see the Titan Deadlift Platform as a great option for anyone on a budget looking for a solid platform.
Titan Fitness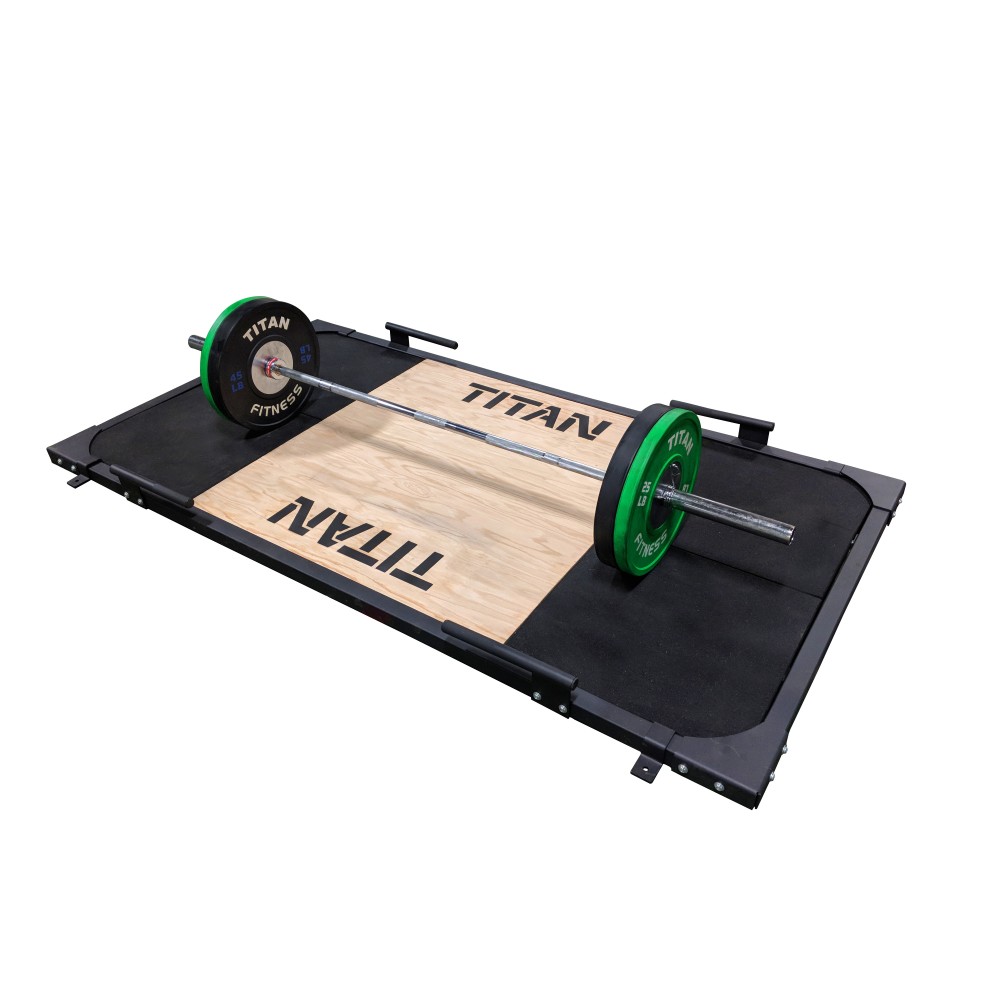 Titan Deadlift Platform
Build your very own Titan Deadlifting Platform with this deadlifting platform frame. Toss your stall mats away and perform your lifts in a dedicated spot. Add your own resistance bands to make the top of your deadlift even more difficult.Features: - Reduces noise from dropping a loaded barbell. - Easy assembly, get lifting in seconds! - For the athletes who already own rubber tiles, this Titan Deadlift Frame is the perfect fit for you! - Sold in 3 options, Frame Only, Frame w/ 4 Rubber Tiles, and Frame w/ 8 Rubber Tiles. - Bolt-together design. - Includes four floor clips to secure the Deadlift Frame to the floor of your gym. - Floor plates run horizontal so tiles fit flush with frame.Specifications: - Length: 8' - Width: 4' - Inside Dimension: 94.5" x 47.5" - Depth from Floor: 2" - 2" x 2" 11 Gauge Steel Frame - Material: Steel - Finish: Black Powder Coat