We test and review fitness products based on an independent, multi-point methodology. If you use our links to purchase something, we may earn a commission. Read our disclosures.
Finding time to make fresh, healthy meals when you're being pulled in multiple directions can be an uphill battle. This is where meal delivery services come in, often promising a hassle-free meal preparation experience that will help you eat healthfully even when unable to visit the grocery store.
You've probably come across Sunbasket when looking at different meal kit delivery services. Their meals look great, but does reality match what you see online? Keep reading for our detailed Sunbasket review, conducted by our product tester who personally tried this service out.
Medical disclaimer: This article is intended for educational and informational purposes only. It is not intended as a substitute for medical advice. For health advice, contact a licensed healthcare provider.
Over 40 Meal Delivery Services Tested By Us
Choosing the wrong meal delivery service can be an expensive mistake, so we know you need reviews that are honest and factual.
You also need to know whether the meals offered will help you meet your health and fitness goals. That's why our team of product testers at Garage Gym Reviews has reviewed over 40 different meal delivery services and aims to create the most in-depth reviews that we possibly can.
Our product testers include certified personal trainers, Olympians, nutrition coaches, and endurance athletes who use their professional expertise to review how well any meal delivery service fits the needs of active individuals.
Amanda Capritto, CPT, CES, CNC, CF-L1, senior staff writer for Garage Gym Reviews, tried out Sunbasket and provided us with her honest feedback.
Sunbasket Reviews
GGR Score: 3.76
Product Highlights
Meal kits and prepared meals

Paleo, soy-free, dairy-free, diabetes-friendly, and vegan options available

Can add snacks and extra proteins to your box

Cooked breakfast options available

Meal kits serve two to four
Pros & Cons
Pros
Caters to many allergens and preferences
Can order breakfast, lunch, and dinner plus snacks
A la carte proteins available
Offers both meal kits and prepared meals
Most produce is organic
Cons
Can't mix and match meal types
Meal kit caps at five dinners per week
Bottom Line
Sunbasket is an organic meal delivery service that offers meal kits and prepared meals. There are many allergen-friendly meal options available, and options to add extra protein and cooked breakfasts a la carte. You can't mix and match meal types, but you can switch off each week if you want.
A Quick Look at Sunbasket
Sunbasket is a meal delivery service founded in 2014 and headquartered in San Francisco, California. Their mission is to "empower people to live their healthiest lives" by shipping fresh, healthy meals made with organic produce and clean ingredients straight to your door.
All Sunbasket meals are ready in 30 minutes or less and are suitable for a variety of lifestyles and dietary preferences. They design their meals for busy people so you can prioritize a healthy diet even when you have limited time.
Before You Buy
You must order at least 4 meals per week.
Ordering is a la carte, meaning you can choose which meals you want.
Customizing individual meals isn't an option.
RELATED: Best Organic Meal Delivery Services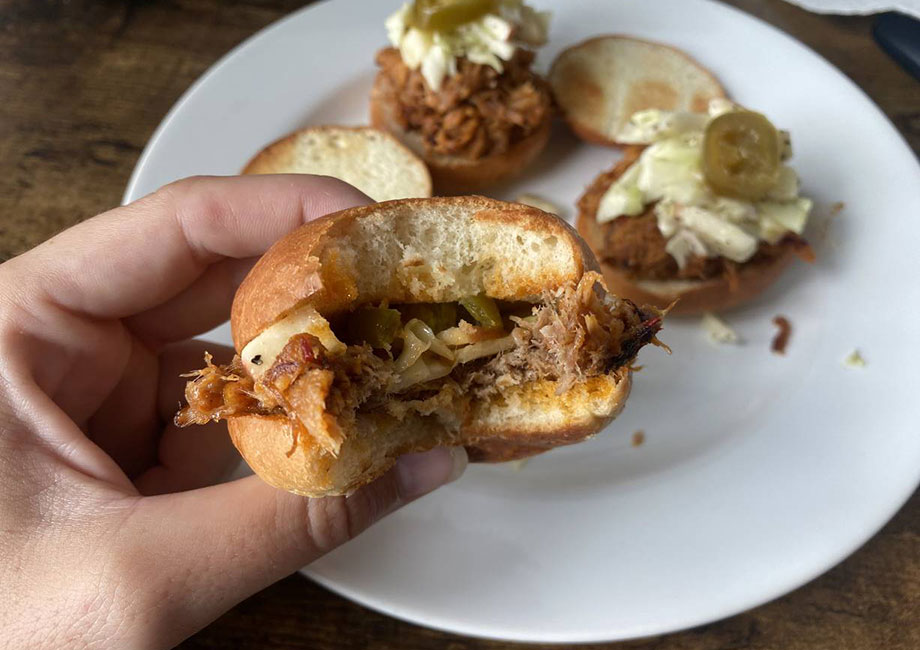 Is Sunbasket Worth It?
Overall, Sunbasket is a good option for healthy meals that don't take long to cook or heat, especially if you don't have time (or don't want) to do your own grocery shopping. It's a helpful way to reduce your mental load throughout the week, but it may not meet the needs of everyone.
Great for:
People who value organic produce
Those who want fresh (not frozen) meals that you can either microwave or cook yourself
A large variety of different meal options
Not recommended for:
Athletes and very active individuals
People on a very tight budget
Anyone with Celiac disease, due to the risk of cross-contamination
RELATED: 12 Best Gluten Free Meal Delivery Services
Sunbasket Specs
| | |
| --- | --- |
| Price per meal | $9.99 to $14 |
| Meals per week | 4 minimum |
| Meal kit or prepared | Both options available |
| Diet options | Vegetarian, Pescatarian, Mediterranean, Gluten-friendly, Dairy-free, Soy-free, Paleo, Low-calorie, Diabetes-Friendly, Carb-Conscious |
| Fresh or frozen | Fresh |
| Delivery area | Most of the United States, excluding AK, HI, MT, ND, and parts of New Mexico |
Experience Using Sunbasket
Overall, our product tester Amanda Capritto's experience with ordering and customizing meals was outstanding. Sunbasket offers nutrient-dense, a la carte meal options available either as meal kits that you cook yourself or microwaveable prepared meals that are delivered fresh.
They have a great variety of meals, but Amanda found most of them lacking in flavor. There were also disappointing issues with ingredient quality, and the portion sizes were too small to justify the higher price of some meals.
Price Per Meal
Sunbasket meals start at $9.99 per serving for the microwaveable Fresh & Ready meals. The meal kit options cost a little more and start at $11.49 per serving, although the cost will vary based on the number of meals per week that you order.
Unfortunately, you'll have to enter your email address and zip code before you can view specific pricing.
Sunbasket Meal Preparation
There are two different meal preparation options offered: Fresh & Ready Meals that just need to be heated, and Sunbasket meal kits that you cook yourself.
Amanda was impressed with how the Fresh & Ready meals "just need to be popped in the microwave and are great for a quick lunch." These meals are delivered fresh, not frozen, and take less than 5 minutes to heat.
The meal kits are meant to be cooked yourself in 30 minutes or less. Ingredients come pre-portioned but do require some chopping and slicing.
Because of this, Amanda notes that "you will have as much cleanup as you would normally. Cutting boards, various knives, cooking utensils, bowls, pans, and pots have all been used in my experience with Sunbasket."
That said, Sunbasket does offer Pre-Prepped Meal Kits which come with ingredients already prepared and ready to be cooked. These have a cook time of 15-20 minutes.
Taste, Ingredient Quality, and Portion Size
Unfortunately, we were underwhelmed when it came to how the meals actually tasted. Amanda felt that Sunbasket recipes were "mediocre in terms of taste—not terrible, but definitely not fantastic. I can cook better on my own, honestly." She ended up adding her own seasonings, aromatic vegetables, hot sauce, and sweeteners to boost the flavor of most meals.
Also disappointing was the hit-or-miss ingredient quality. In Amanda's experience, "the ingredient quality has been VERY mixed. For example, the package of sirloin tips that I got for one of the meal kits was questionable—the vacuum seal was busted and the meat smelled icky upon opening".
Other meals were great, but didn't make up for the spoiled meat. We gave Sunbasket a 2.75 out of 5 for ingredient quality because of these issues.
Sunbasket also fell short when it came to portion sizes. "Most of the meal kits I've gotten would feed one and a half people, maybe—or two people who don't eat a lot," said Amanda. For people who are very active, these meals may not provide enough food.
Meal Plans and Customization
We were extremely impressed with the variety of meals available to choose from. Meals are chosen from a set meal plan, of which there are many. Sunbasket offers vegetarian, paleo, gluten-friendly, Mediterranean, and dairy-free meal plans, among others.
RELATED: Best Plant-Based Meal Delivery
You can't customize individual meals, but they offer so many different ones that you're likely to find many options to match your preferences. Amanda felt that "you could easily use this subscription for several months without getting bored."
A neat feature is their grocery staple add-ons such as fresh pasta, proteins, and sauces that you can add to an order to make your weekly meal prep even easier.
Full nutrition information for each meal is easily accessible on the Sunbasket website.
Ordering, Packaging, and Shipping
Ordering from Sunbasket was about as simple as it gets. Just create an account, choose how many servings of food you want in each box, and select your meals. You can choose how often you'd like to receive deliveries at checkout. Free delivery with your first box is a nice bonus.
Amanda thought that "everything was packaged fine, although some ingredients were a little smashed." Orders come in two separate boxes, meaning there's a lot of packaging to dispose of.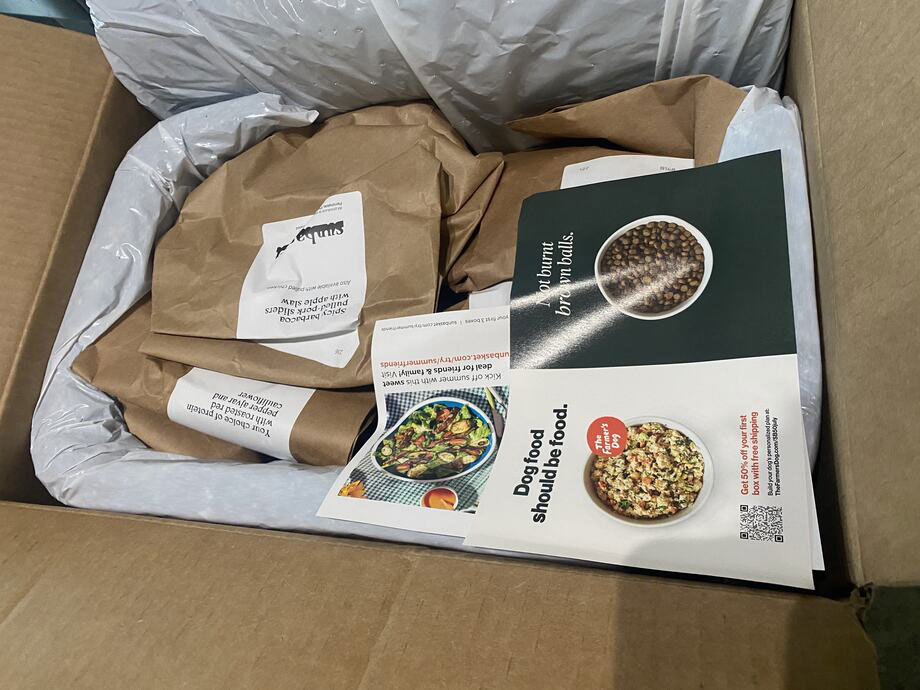 To their credit, Sunbasket does provide a guide on their website with helpful ideas for reusing or recycling their packaging and ice packs, some of which is compostable.
Comparison to Similar Products
Home Chef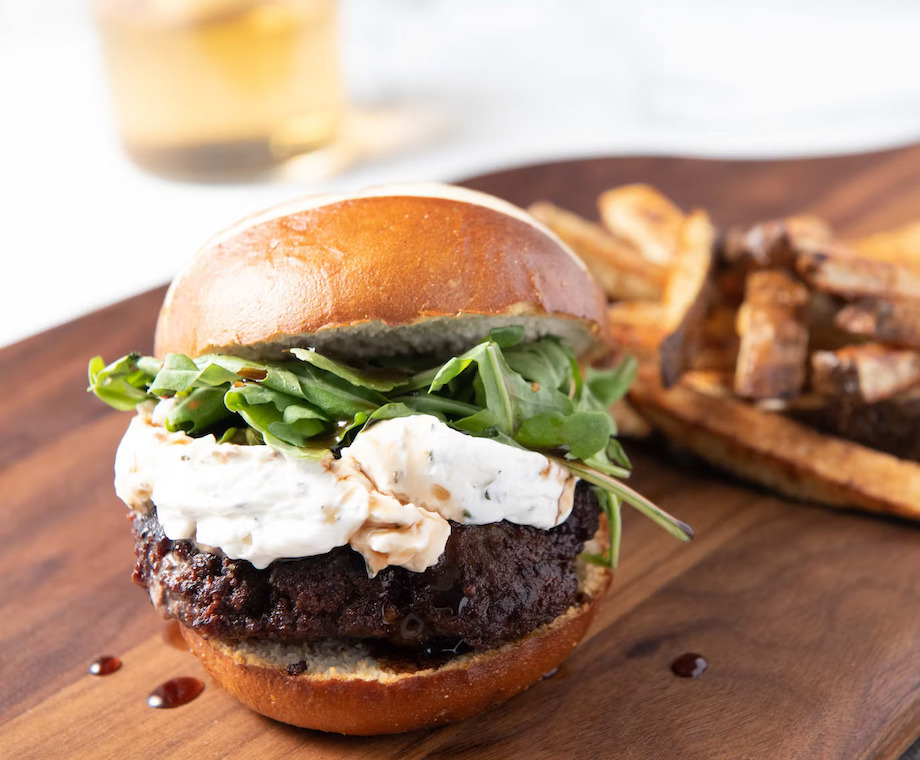 GGR Score: 4.1
Product Highlights
Can choose from meal kits, pre-made meals, or grill-ready ingredients

Recipes can accommodate two, four or six people, and you can get up to six meals per week

No specific meal plans, but you can narrow down your choices

Menu changes weekly, with up to 30 meals to choose from

Requires a subscription, but you can cancel or skip a week anytime
Pros & Cons
Pros
Menu changes weekly to prevent food boredom
Options for meal kits or pre-made meals
Can skip a week if you don't need a delivery
Can accommodate larger groups and families (many meal delivery services cap out at four servings per recipe)
Reasonably priced
Cons
Doesn't accommodate a lot of dietary restrictions
Options can be limited if you're on a specific diet
Requires a subscription (that you can skip or cancel, but you have to remember)
Bottom Line
Home Chef is a meal delivery service that gives you options between meal kits, heat-and-eat meals, and grill-ready selections. It does require a subscription, but you can cancel any time or skip a week if you don't want a shipment.
Home Chef is another popular meal delivery service that caters to busy people whose schedules keep them from cooking meals at home as often as they'd like. Our product tester Emily Childester tried them out and was blown away: "My husband and I love these meals, frequently getting more than the three we typically order because they are so easy to make and are delicious."
Based on our experience, the flavor and quality of Home Chef meals were consistently great and the portions were satisfying. We felt these criteria were lacking with Sunbasket, but we appreciated how both services offer meal kits and premade meals.
Sunbasket may be a better fit for you if you have certain dietary restrictions or preferences. They offer greater flexibility by allowing you to choose from a variety of meal plans and order meals a la carte. Home Chef doesn't offer specific meal plans, although you can choose from a few dietary preferences and filter out "dislikes" such as shellfish, soy, and treenuts.
Both start around $9.99 per meal. Home Chef only offers up to 6 meals per week, so Sunbasket would work better if you want more meals than this.
Read our Home Chef review for more details.
Customer Experience
It was very easy to contact Sunbasket to report problems, deactivate a subscription, swap meals, and change delivery frequency. It isn't clear from their website whether they offer refunds or returns, although some customer reviews have mentioned receiving refunds.
They do appear to take animal welfare and the impact of animal agriculture on sustainability seriously, as they source animal products from family farms that aim to provide better living conditions for their animals.
That said, the sheer amount of packaging and lack of any other specific strategies to promote sustainability led us to give them a 3 out of 5 in this area.
Customer Reviews
There aren't any customer reviews posted on the Sunbasket website, but mixed reviews are available elsewhere online ranging between 3-5 out of 5.
One review on Trustpilot.com reads: "Sunbasket has delicious recipes, high quality ingredients, and super customer service. I use them weekly and on the minimal occasions I've encountered issues, they have been VERY courteous and have taken care of me."
Ingredient quality may be negatively impacted by hot weather, as one customer received some rotten ingredients in the summer. And as Amanda experienced, portion sizes can be a bit small.
Final Verdict of Our Sunbasket Review
The bottom line? Because of their hit-or-miss ingredient quality, dull flavors, and small portions, Sunbasket may not be the best fit for everyone, especially very active individuals. However, they could be a good choice for people who want organic ingredients, a simple ordering process with customizable meals, and accommodations for different dietary preferences.
Sunbasket Rating
Sunbasket Rating
Sunbasket is a popular meal delivery service, but is it worth it? Our team of product testers share an in-depth Sunbasket review after trying it for themselves!
Product Currency: USD
Product In-Stock: InStock
Sunbasket Reviews: FAQs
Is Sunbasket actually healthy?
Most Sunbasket meals include a good balance of protein, fat, and carbohydrates, with plenty of fresh produce. This makes them pretty nutrient-dense, although the healthfulness of a meal will depend on your individual needs and lifestyle.
Do Sunbasket meals come frozen?
Sunbasket meals are not frozen. They offer meal kits containing fresh ingredients that you cook yourself, or microwaveable meals that come fresh.
Is Sunbasket ethical?
Sunbasket tries to source their meat and poultry from farms that prioritize good living conditions and offers "sustainable" seafood. It's always up for debate how ethical animal agriculture is, but we appreciate their efforts to support animal welfare.