We test and review fitness products based on an independent, multi-point methodology. If you use our links to purchase something, we may earn a commission. Read our disclosures.
The Rep PR-4000 Power Rack is Rep Fitness's answer to the ever-popular Rogue Monster Lite. Combining high strength steel, unique colors, and a ton of accessories, the Rep PR-4000 should prove to be a beast of a rack at a price that is quite a bit cheaper than Rogue offerings.
Rep Fitness has long been seen as a budget home gym retailer. As of late, however, they've decided to increase the quality and features of their equipment to compete with the top of the line equipment manufacturers.
Rep Fitness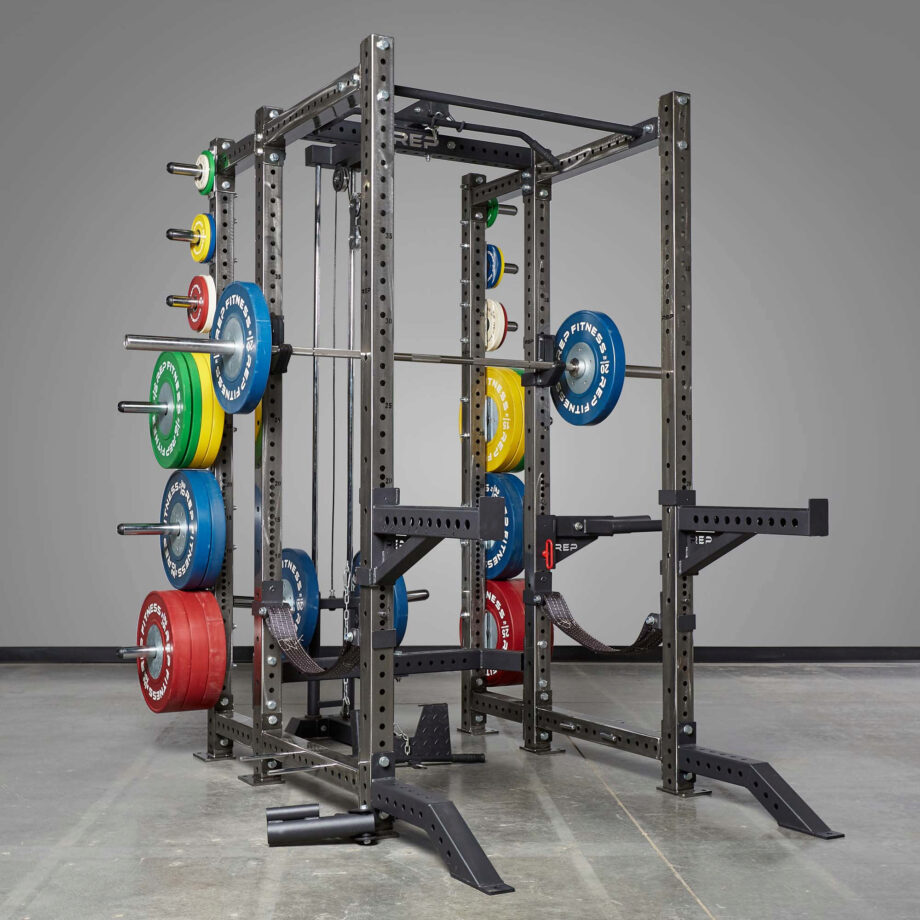 REP PR-4000 Power Rack
The PR-4000 is a heavy-duty, 1,000 lb rated commercial-grade power rack featuring 3x3" 11 gauge steel with 1" hole spacing through the bench zone and 5/8" pin holes. If you're looking for a "never need to upgrade" home gym power rack, or a centerpiece for your commercial facility weight room, this is it.The PR-4000 re-defines customizability: You're no longer stuck with a pre-configured power rack and overpaying for options. Choose the components you want from our large selection of stock inventory, and have them delivered to your door in about a week or less! Multiple color, height, and depth options combine with an ever-expanding list of accessories and attachments to create the only power rack system you'll ever need.Every rack comes with our top rear logo cross-member which serves as a convenient anchor point for future attachments you may want to add, and from there the rest of the rack is up to you.Our new painting process specially prepares your rack with the most high-end surface prep and care possible, including sandblasting to ensure superior paint adhesion, and a baked on powder coating that will last for years.47" outside-to-outside width allows plenty of room to rack the bar without plates hitting the sides of the uprights, which is a common problem on competitors' 3x3" racks.This color is achieved by using a specially prepared steel combined with a metal grinder and a clear powder coat to give it a raw brushed steel look, while maintaining the rust-resistance of a powdercoat. In addition, the rack shows less wear over time due to the finish and clearcoat making it difficult to notice any imperfections.Standard 3x3" uprights with 5/8" holes ensures compatibility with REP attachments as well as most others on the market. 1" hole spacing through bench zone, and 2" spacing everywhere else.Front Foot extension for working outside the rack without bolting down. Allows you to add spotter arms off the front of the rack and have dedicated setups for benching and squatting without changing j-cup or safety height.Uniquely shaped base stabilizer removes the need to bolt down a 48" depth rack, and also serves as an anchor point for the pulley system and low row foot plate.
We tested and reviewed the Rep HR-5000 in-depth and found it to be an outstanding and one of the best squat racks, for the price; you can see the full review here.
The Rep PR-4000 combines nearly all of the features that have made the Rogue Monster Lite series one of the most popular racks in the world. 3"x3 11-gauge steel uprights make up the frame of the power rack. ⅝" holes are laser-cut throughout in order to be compatible with a wide range of accessories offered on the market from both Rep and competitors.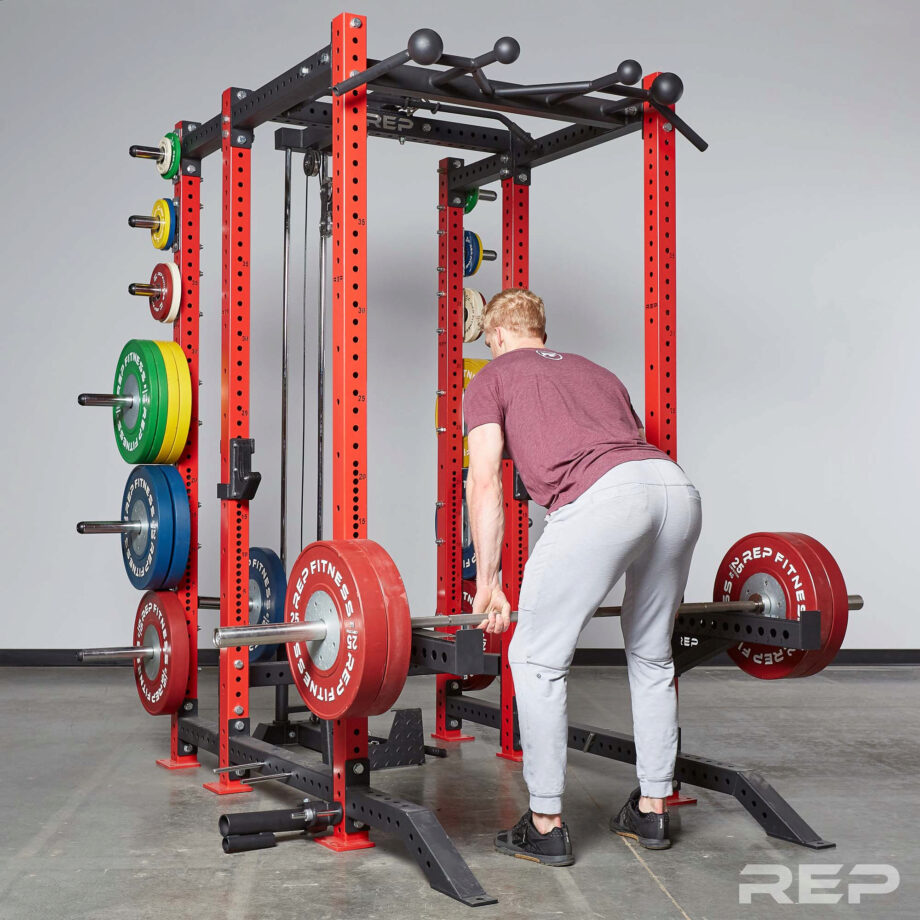 In addition to the standard steel quality, Rep is now using robotic welders for cleaner and more consistent welds that mirror what the competition is offering. The better quality welds also make the six different powdercoat colors that are available look that much better. The PR-4000 is available in the following colors:
Matte Black
Metallic Black
Red
Blue
Silver
Clear Coat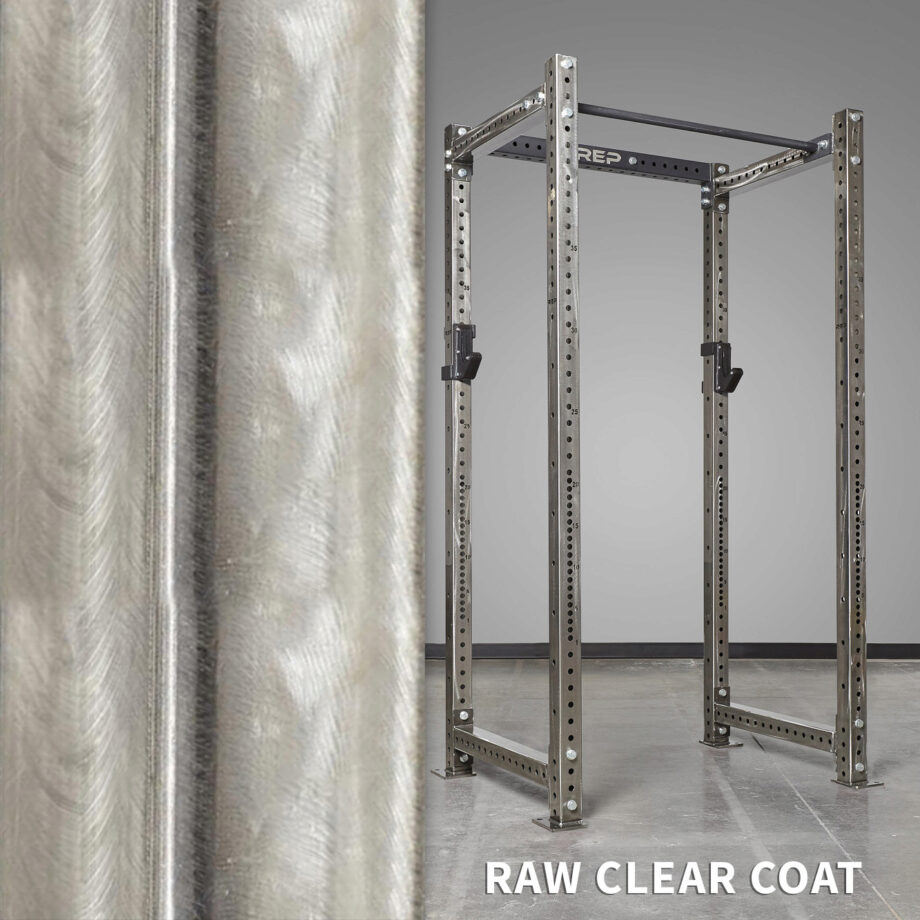 The color/coating that is the most interesting is the clear coat. Although labeled "Clear Coat," it's actually most similar to the clear grind popularized by Sorinex on their Base Camp and XL Series racks and quite possibly the most well-liked squat rack color available outside of black. We've tested many different Sorinex Power Racks with the clear grind and if it's anything like theirs, it's sure to be a stunner.
A few additional features of the PR-4000 include a Stainless Steel Nameplate that can be added or removed as desired, laser-cut hole numbers on the uprights for every 5th hole (a cost-saving measure that I don't think most people will mind, and 1" hole spacing modeled after the Westside Hole Spacing on the Rogue Monster Lite and Infinity Series of racks that has become the industry standard.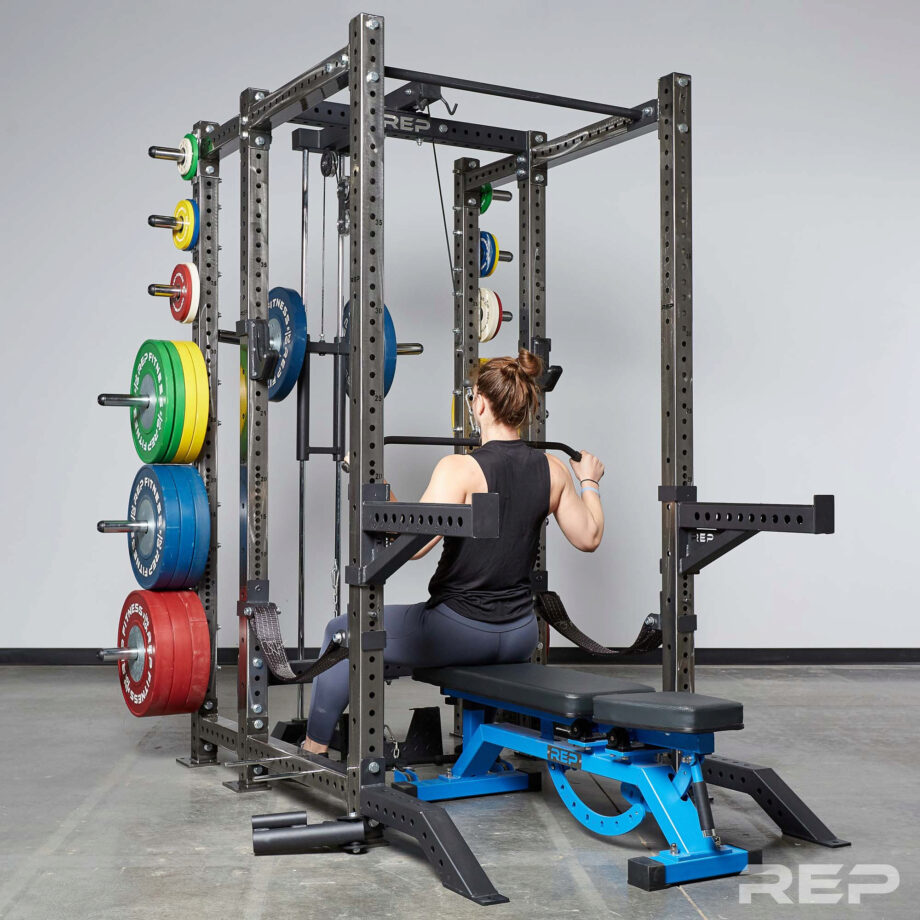 Although the Rep PR-4000 Power Rack appears to be very similar to the Rogue Monster Lite Series of racks, it does differ in a couple of areas that we see. The most noticeable area of difference is the outside width of the uprights. The Rogue Monster Lite Series has an outside width of 49". This doesn't mean anything without context, but 49" makes it more difficult to re-rack your weights because a barbell shaft is typically around 52" between the sleeve collars. This means more ramming your plates against the upright as well as more scarring of your plates and rack. The PR-4000 Rack from Rep Fitness has a 47" outside width, which is similar to Sorinex and is really the ideal width.
The Rep PR-4000 has a large number of accessories available and has it stated on their website that, "We expect to continually release new attachments for our 4000 and 5000 series." This is important because nobody wants a rack that can't be expanded upon, however, considering the rack is compatible with all 3"x3" ⅝" hole accessories, your options are rather large. This means you can use all of the Monster Lite Accessories from Rogue as well as various ones from Titan Fitness, Vulcan Strength, and others.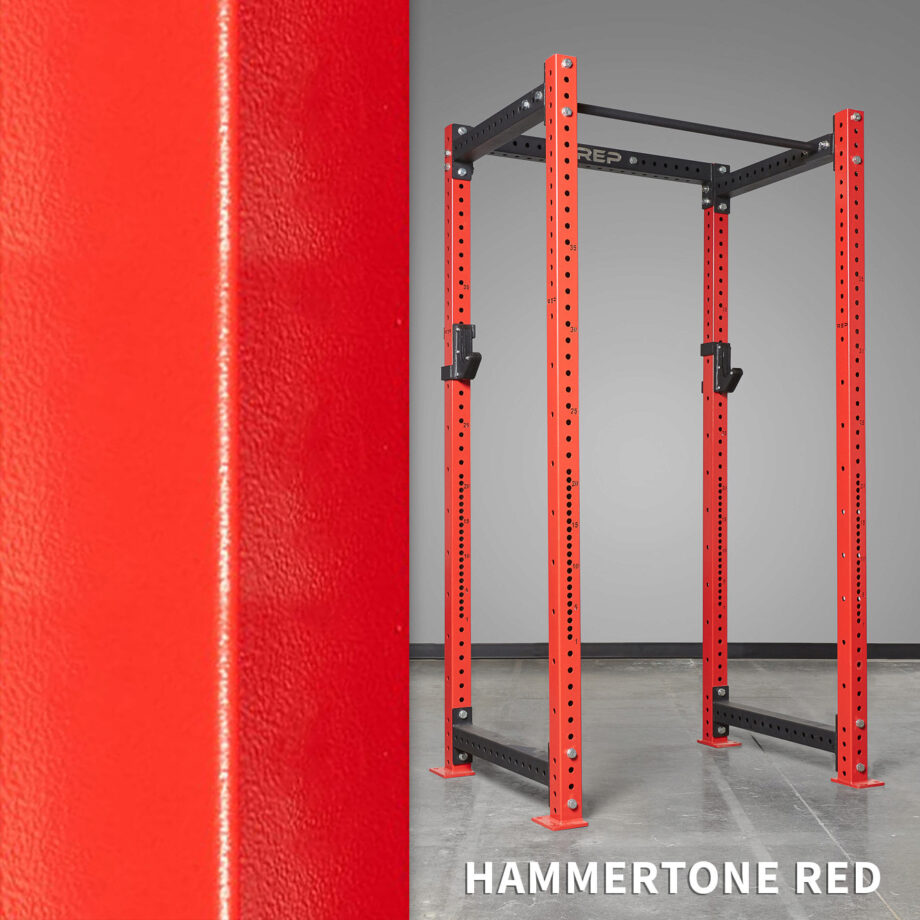 The accessories available contain all of the usual suspects from landmines to spotter arms, but the one that is most interesting is the Cable Pulley Attachment available to be bolted on to the back of the unit. This is an awesome offering for an all-in-one rack that maximizes versatility per square foot.
We're excited to get the rack in for a review and will update this release article when it is live for your reading pleasure.