Reebok has come out with a special colorway of the Reebok Nano 7's to honor Wisconsin. If you use the code "CHEESE" at checkout, you will receive the special cheese looking insoles for any Reebok Nano 7's that are customized.
We've reviewed the Nano 7's in full detail here.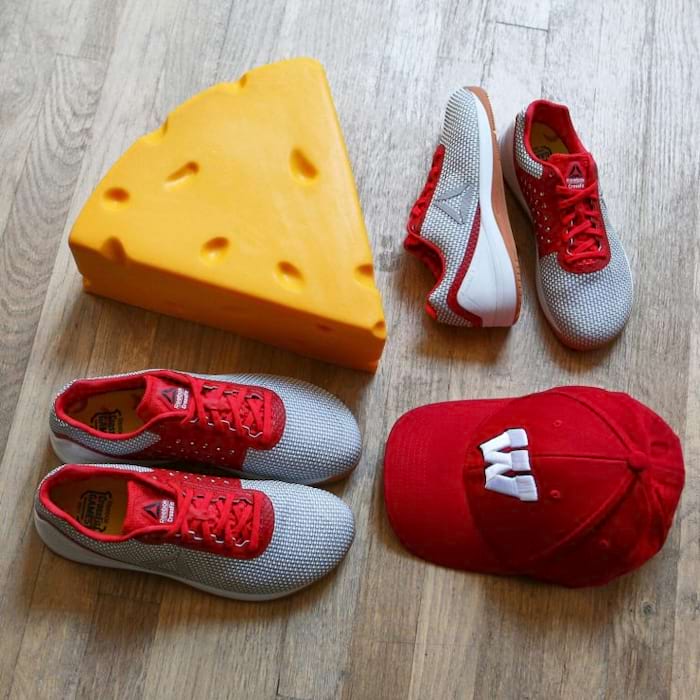 The special edition Nano 7's feature a the Wisconsin Badger Red and White along with that beautiful gum sole.
These can be picked up at the CrossFit Games or customized on the Reebok Online Store. Use the code "CHEESE" at checkout for the special Swiss looking insoles.