We test and review fitness products based on an independent, multi-point methodology. If you use our links to purchase something, we may earn a commission. Read our disclosures.
Rowing workouts are a great way to stimulate your heart rate and get your body moving in a low-impact manner. We love rowing workouts for a full-body sweat that gets muscles from your legs to your back activated. With a rower added to your home gym, you can train for endurance or high-intensity intervals—the sky's the limit.
We think this mid-tier rower has some high-quality features that will work for a lot of home gym owners. If you're interested in smart rower, this ProForm Pro R10 rower review will cover the ins and outs of the interactive iFIT programming in addition to the machine itself.
Rowers or Ergs: You Name It, We Know It
Our expert product testers recently traveled to iFIT headquarters in Utah to test out some of the latest and greatest in fitness equipment and the legendary iFIT programming. Nicole Davis, editor at GGR, got hands-on experience with the ProForm Pro R10.
In addition to Nicole's recent hands-on trial with the R10, our product testers are a bunch of fitness nerds. We're personal trainers and nutrition coaches, CrossFit L1-certified and seasoned athletes. Our testers totally geek out on fitness equipment so you don't have to.
ProForm Pro R10 Rower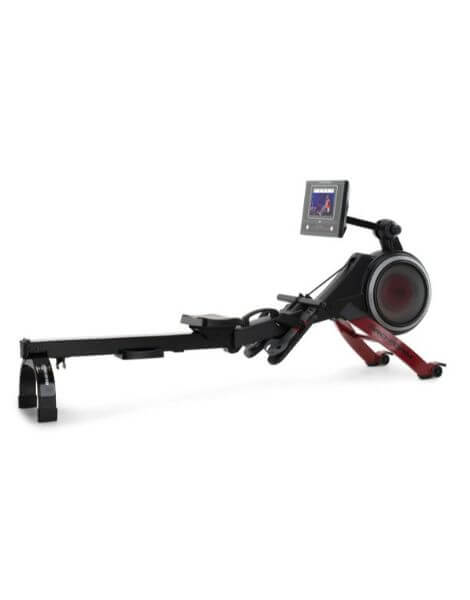 ProForm Pro R10 Rower
If interactive workouts are your jam, the ProForm Pro R10 Rower may be for you. This product is engineered with high-quality components, offering up a smooth and comfortable ride. The R10 features 24 levels of digital resistance; an ergonomic, molded seat with an oversized steel seat rail; multi-position adjustable handlebars; pivoting pedals with adjustable straps; front transport wheels; a 10-inch smart HD touchscreen; an auxiliary port; and a folding design. The user weight capacity is only 250 pounds but the pull strap is 90-inches so you can pull back quite far (great for taller individuals).Perhaps the most notable aspect of this rower is that it comes with a three-year iFIT family membership which, in and of itself, almost equals the cost of the rower. Membership allows for five user profiles and provides access to thousands of on-demand workouts coached by world-class trainers. Stay focused on your workout and let the trainer control the resistance for you thanks to the interactive resistance system. After the three-year trial is up, a membership is required to utilize the full capabilities of this rowing machine.
The ProForm Pro R10 Rower At a Glance
The ProForm Pro R10 is a solid investment if you're looking for a mid-tier rower to add to your home gym. Nicole was impressed with how quiet and stable this rower is when you're using it, even at top resistances levels.
The selling feature we think you'll be most excited about is the built-in 10-inch HD touchscreen and iFIT interactive programming. The R10 is part of the ProForm Plus program, where the brand is offering for customers to purchase a three-year iFIT family membership (outright or through monthly payments), and receive the machine for "free".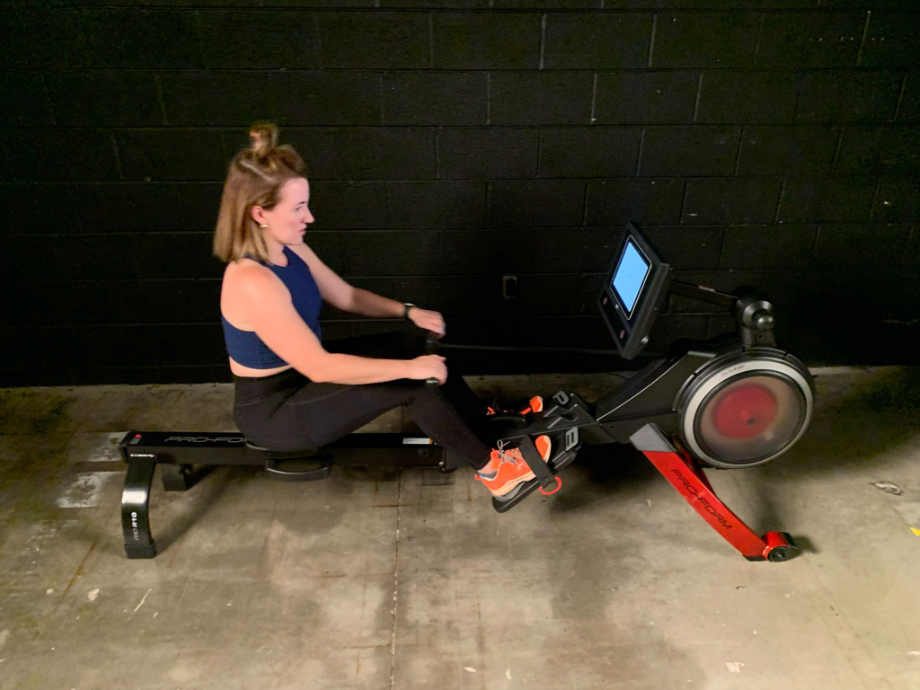 My Tips:
This is an all-around quality-built home rower with a steel frame and monorail for sturdy, smooth workouts.
We love that this rower is practically silent with a fabric belt and magnetic resistance flywheel.
At the time of writing this, ProForm is offering a deal to get the rower for free if you commit to a three-year family membership to iFIT.
Pros:
Offers a nearly silent workout, great for shared spaces
Folds in half and stores easily
10" HD touchscreen, fully integrated with iFIT programming
Cons:
250- user weight capacity
Short 5-year warranty
Hefty price tag at $1,400
Is the ProForm Pro R10 Rower Worth It?
There is a lot to like about the ProFrom Pro R10. It's foldable—rare for a rower— as well as compact and quiet. It's also easy-to-use and loaded with interactive programming from iFIT.
With multiple purchasing options—taking advantage of the ProForm Pro program to get the machine for free with a three-year iFIT family membership (a $1,188 value), or buying the machine outright for $1,400—you're able to decide what's most important to you. "This rower has some nice qualities, but the ProForm 750R is very similar just without the integrated tablet, and is priced at less than $800," Nicole adds. In that case, it really just depends on your level of interest in iFIT programming.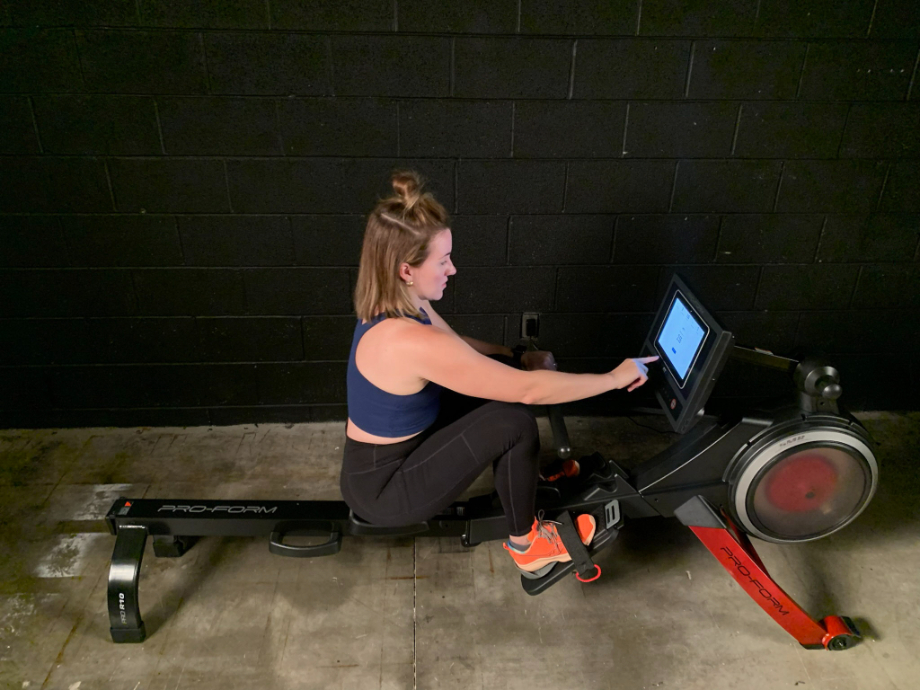 Great for:
People who want a full-body low-impact workout
Anyone who wants iFIT robust interactive programming
Smaller spaces, considering this folds nearly in half
Not recommended for:
People who are not interested in interactive, online programming
Anyone who wants a no-frills console
Anyone weighing over 250 pounds
ProForm Pro R10 Rower Specs
| | |
| --- | --- |
| Footprint | 86.5" L x 22" W x 45.5" H |
| Weight | 120 lbs (according to Amazon) |
| Weight capacity | 250 lbs |
| Price | $1,400 |
| Display | 10" HD touchscreen |
| Resistance | 24 levels of magnetic resistance |
| Warranty | 5-year frame; 1-year parts; 1 year labor warranty |
| Flywheel | Inertia-Enhanced Flywheel |
| Pull strap | Fabric material, 90" |
| Pedals | Adjustable, velcro straps |
Solid User Experience With The ProForm Pro R10
iFIT will give you the chance to cycle through studio classes in addition to outdoor crew workouts. Even more impressive, iFIT programming is intended for more than one style of training. You'll have the chance to cross-train and utilize your iFIT membership to perform circuits or HIIT training on and off the rower and add in bodyweight exercises or free weights.
With trainer-led classes, the auto-adjust functionality will change your resistance automatically according to the coaching cues and style of workout. These automatic adjustments are tailored to you because iFIT will track and store your workout stats and metrics to use the information to help guide the resistance levels when participating in classes.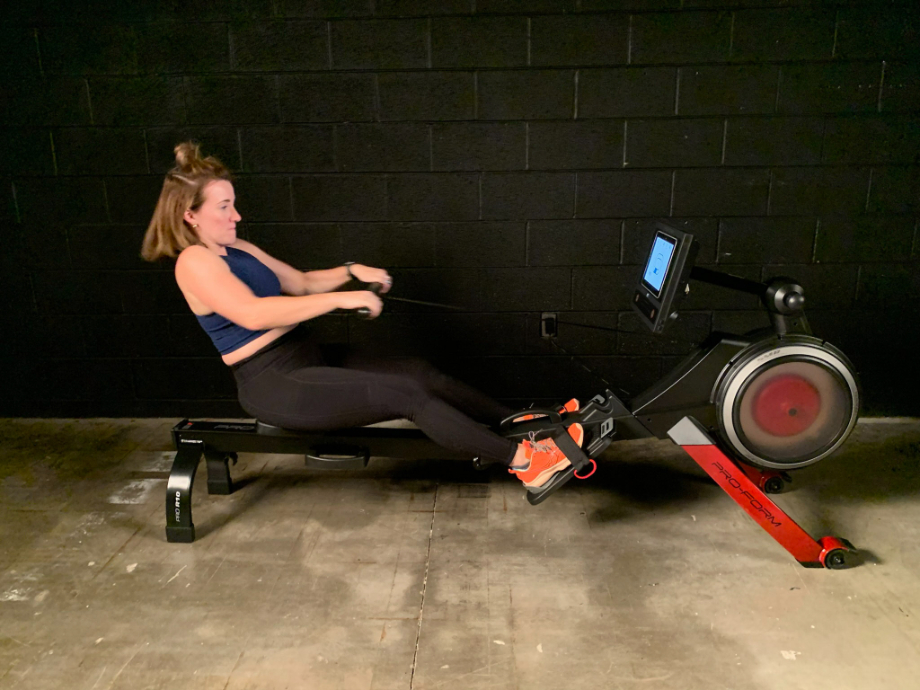 Other than the interactive programming, there are a few other noteworthy elements to this indoor rower. First, it's practically silent. The flywheel is connected to a fabric belt, cutting down on noise you typically hear with an air rower, water rower, or even a rower with a chain pull.
"The R10 feels really smooth with the silent magnetic resistance," Nicole says. This is the other reason it's so quiet: The flywheel breaks against a magnet which makes it barely audible and gives you a smooth ride.
The magnetic flywheel is controlled through 24 digital resistance levels. To manually adjust the resistance you can use the quick-touch buttons on either side of the monitor or navigate the smart HD touchscreen.
"I like this rower," says Nicole. "It's simple to use. I think it's great that you can utilize the iFIT app on the integrated touchscreen, however, if you don't care about a touchscreen and don't mind using your own device—or want to utilize a different fitness app—the ProFrom 750R is probably a better option."
Folding Rowers For The Win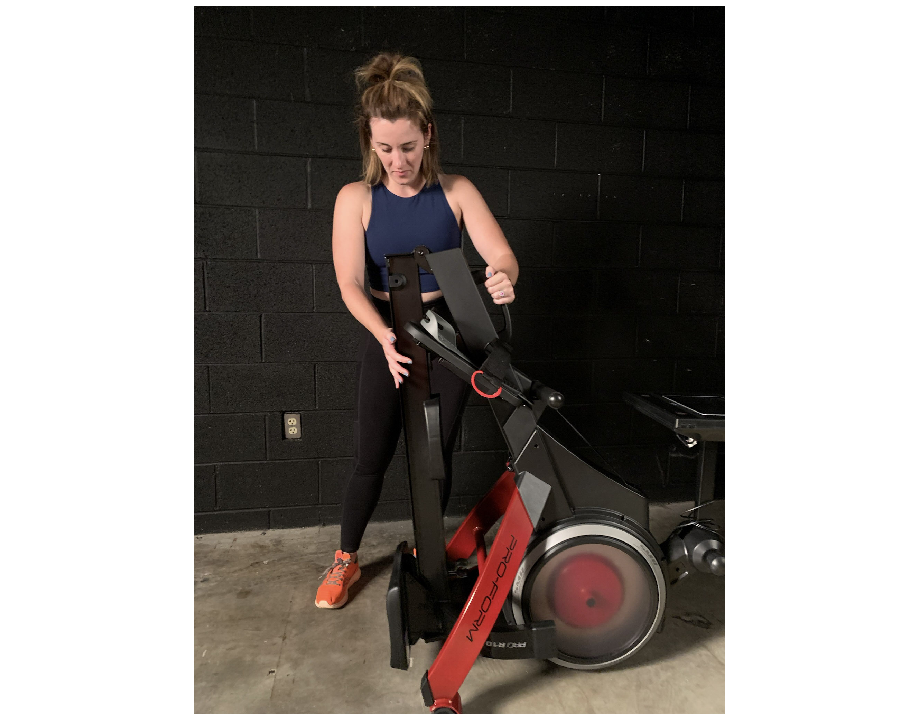 The R10 footprint sits at nearly 87 inches long, 22 inches wide, and almost 46 inches tall. In the folded position, you get back nearly half of your designated space. Ergs with the ability to fold are few and far between, so we take note when we find one. The Sunny Health and Fitness SF-RW8501 and Echelon Row-S Connected are two that come to mind.
When you're ready to fold the erg, there are two thoughtfully placed handles—one under the monorail and one in between the foot pedals. You'll grab the handle between the foot pedals and gently lift up. This initiates the erg to fold in on itself. The transition is effortless because of the front-mounted transport wheels under the front stabilizers.
"I love that it folds up easily and can be stowed away when not in use," says Nicole. It clips together so it won't unfold while you roll into storage. Once folded, it stands about three feet tall.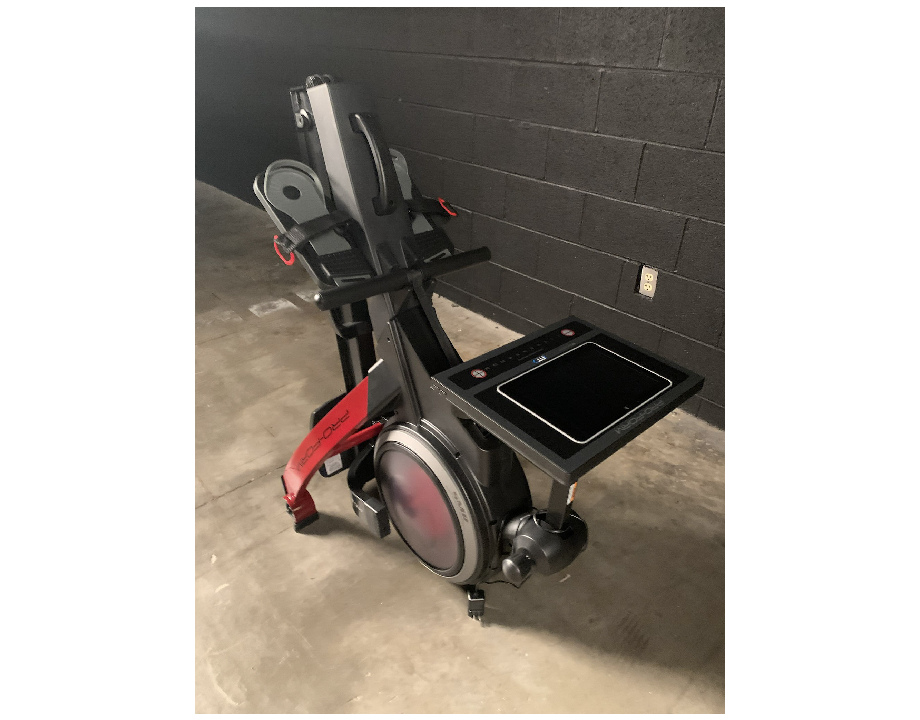 Solid Steel Construction And Easy Assembly
We appreciate the solid feel to the stabilizers and the monorail, which are both constructed from alloy steel. The steel seat rail has a smooth feel when in use and the seat glides perfectly with no stuttering or noise. With the user weight limit set at 250 pounds, this erg had potential to feel a little flimsy, but it was super stable.
Unlike some other complex cardio machines on the market, Nicole was thrilled to report that according to our ProForm rep, the R10 is "just a few pieces, and it only took about an hour to fully assemble." Boy, do we love hearing that!
Customizable Comfort
We like that ProForm chose to mount the console to an adjustable arm. That means regardless of your height, you can customize the monitor to sit at eye level. Another thing we like is the fact the monitor is positioned close enough to the foot pedals to allow you to stay seated and strapped in when it's time to manipulate the resistance or choose a new class.
Nicole also appreciates that the "footplates and straps are adjustable and will fit a wide array of shoe sizes." With a few little tweaks for height and shoe size, this erg will be a cardio machine the whole family can use, especially with the iFIT family membership.
Technology Features We Like
The iFIT-enabled machine is a huge selling point if you're considering the R10. It comes with a built-in 10-inch touchscreen to navigate the iFIT app with the touch of a finger. We love that when you're participating in a trainer-led class, the resistance automatically adjusts according to the trainer's coaching cues—and will calibrate based on your previous workout data.
Although there is no Bluetooth capability on this erg, there is an audio auxiliary port to play your own music, and speakers are located on the back of the console. Another feature we liked was the ability to alter the master volume separately from the personal trainer's voice and background music.
iFIT
iFIT is a robust option for interactive programming with superior video quality, programming variety, and a wide selection of iFIT trainers. It's a competitor of the Peloton app, but we happen to like the fact you can log into different devices with the same account—making this more dynamic than just getting a good rowing workout. You will have the ability to surf through hundreds of iFIT workouts categorized by free weights, exercise bikes, treadmills, and elliptical machines.
We love that iFIT family membership includes five different profiles so everyone in your family can work out the way they want—on or off the erg. All profiles are personalized and only track workouts, stats, and goals for the individual user, not the entire family. We also appreciate that you can use your family membership on different devices and at the same time.
ProForm Pro R10 Rower vs NordicTrack RW900 Rower
Although similar products, the Nordic Track RW900 is more costly mostly due to the 22-inch tilt-and-pivot HD touch screen. The screen makes it easy to adjust or utilize the iFIT programming off the rower and still use the programming. The NordicTrack RW900 also comes with a longer warranty and offers a few more levels of resistance than the ProForm Pro R10.
NordicTrack RW900 Rower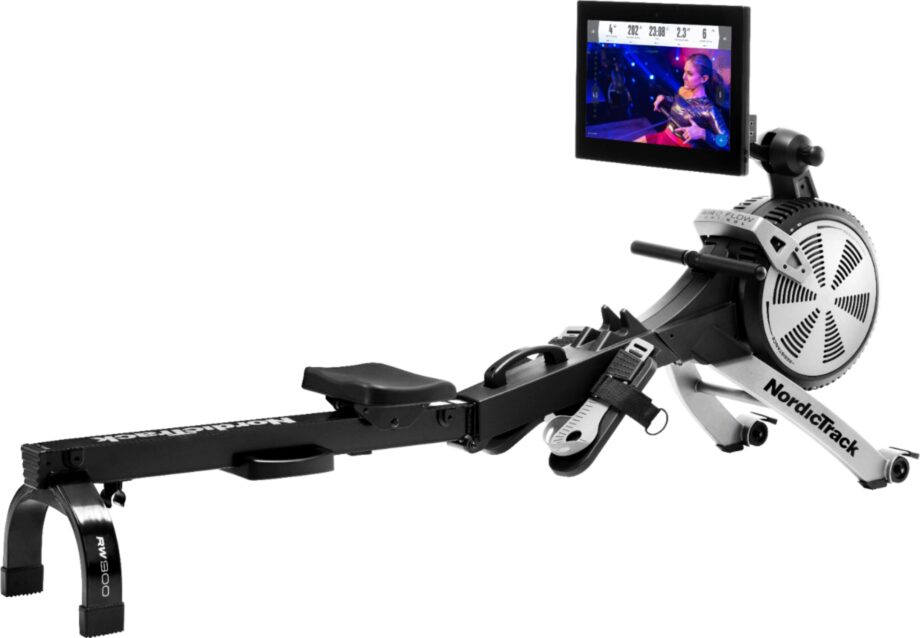 NordicTrack RW900
With the RW900's Rotating Smart HD Touchscreen, you can take part in immersive workouts, then hop off your rower for a strength training session or yoga in beautiful locales. Every iFit rowing workout features Automatic Trainer Controll where our world-class trainers adjust your rower's digital resistance for a great workout. Experience the difference of Automatic Trainer Control. Our elite trainers can auto-adjust your digital resistance while the manual air resistance allows you to control another level of intensity. Our oversized, pivoting pedals with quick-release, adjustable foot straps give you the confidence that you'll stay secure during your most intense trainer-led workouts.
| | | |
| --- | --- | --- |
| Rowing Machine | ProForm Pro R10 | NordicTrack RW900 |
| Price | $1,400 | $1,799 |
| Warranty | 5-year frame; 1-year parts; 1 year labor warranty | 10-year frame; 2-year parts; 1-year labor |
| Resistance | 24 levels of magnetic resistance | 26 levels of magnetic resistance |
| Weight capacity | 250 lbs | 250 lbs |
| Flywheel | Magnetic | Magnetic |
| Footprint | 86.5" L x 22" W x 45.5" H | 82″ L x 22″ W x 54″ H |
| Display | 10" HD touchscreen | 22" tilt and pivot HD touchscreen |
| Foldable | Yes | No |
| Programming | iFIT | iFIT |
Where The ProForm R10 Falls Short
The first area where we think the R10 needs improvement: You will need a strong and stable wireless internet connection to use the rower. Although this is not a huge deal for everyone, it's worth mentioning that iFIT programming relies on Wifi to operate the erg.
Secondly, according to Nicole's exposure to ProForm and its sister company, NordicTrack, they are known for "hit or miss customer service," she explains. "Although there are a variety of ways to contact ProForm, according to customer reviews it can take a week to get a response to your questions."
Lastly, the warranty is average. Most home gym equipment brands offer five to 10 years on the frame and a limited warranty for parts and labor. ProForm's five year frame warranty just meets the industry standard but certainly does not exceed.
A Breeze to Order And Assemble
The ordering process is easy-peasy. The ProForm website is easy to navigate and there are even financing options available for $39 for 36 months that still qualify for the promotional offer to get a free piece of equipment for a 3-year iFIT membership commitment.
In the fine print, there is a clause on the return policy page stating that under ProFrom Plus' exclusive offer to finance, the "ProForm's general return policy does not apply to the FREE items promo. You may return your ProForm equipment and cancel your iFIT membership within 30 days of receipt of the product," the website reads. "After 30 days, you may cancel your iFIT membership at any time, but your remaining balance will then be due."
Customer Reviews
Because the ProForm Pro R10 is a fairly new release, it does not have many reviews so far. Both Amazon and the ProForm website were yet to have reviews. On Best Buy, there was a limited selection but all were short and sweet with practically no complaints.
Final Verdict of Our ProForm Pro R10 Rower Review
The R10 is a solid choice for beginners and experienced rowers alike. This ProForm model caters to the home gym user who wants interactive programming, so keep that in mind. Here are the major selling points to this ProForm Pro R10:
Solid steel construction
Great opportunity to get three years of iFIT programming with the equipment for free
Ultra-quiet and good for shared spaces
Foldable, space-saving design
ProForm Pro R10 Rower Rating
ProForm Pro R10 Rower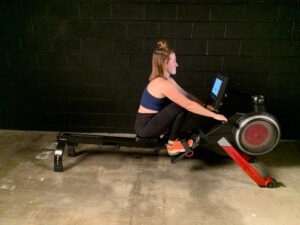 Are you looking for a space-saving, quiet, and customizable rowing machine? This ProForm Pro R10 Rower review has all the details on this foldable machine.
Product Brand: ProForm
Product Currency: $
Product Price: 1403.00
Product In-Stock: InStock
ProForm Pro R10 Rower FAQs
Can you use the ProForm R10 without iFIT?
Yes, you can use the R10 without an iFIT membership and row in manual mode. The initial set-up will require you to create an iFIT account, but you can cancel before the 30-day trial ends. If you're not looking for a smart HD touchscreen, we recommend the ProForm 750R.
Can you use a ProForm rower without a subscription?
Yes, you can use ProForm rowers without an iFIT membership. The R10 will only have access to manual mode but the ProForm 750R has pre-programmed workouts you can use without a subscription. An iFIT membership trial will need to be created for the set-up process on your rower, but you can cancel before the trial runs up.
Although we haven't tested this ourselves, we have heard of one way to bypass iFIT on the ProForm 750R (not the R10) during the initial set-up: hold down on the iFIT logo (to the right of the display) for 30 seconds when you're first prompted to create an iFIT account.
Are NordicTrack and ProForm the same?
NordicTrack and ProForm are different brands, but they're both manufactured by the same parent company, iFIT.
Are rowing machines really worth it?
This will be highly subjective to you as the user. If you like rowing or you are looking for a low impact, full-body cardio machine, a rower might be your favorite piece of equipment.