We test and review fitness products based on an independent, multi-point methodology. If you use our links to purchase something, we may earn a commission. Read our disclosures.
This article sponsored by
Barriers to exercise are everywhere, especially among people who are new to fitness. So many people don't even know where to start: Should I do cardio? Lift weights? Do burpees until I drop? (Spoiler: No one needs to do that.)
The combination of advanced technology and the recent pandemic led to the emergence of online workout programs geared toward helping people get fit at home. The best of these feature an online personal trainer, which means you have someone writing you workouts and guiding you through sessions, either in real-time or via an accompanying app.
I'm a certified personal trainer, and I'll tell you right now: Having a professional right next to you as you work out, watching your every move, is the best-case scenario in terms of keeping your form in check, motivating you, and holding you accountable to the results you want.
While an online personal trainer may not be physically in the same room as you, it's truly the next best thing, and here are eight reasons why:
1. Someone Else Tells You What to Do
Perhaps the biggest factor that keeps people out of gyms and on their couches is that they simply don't know what to do. I get it. The world of fitness is overwhelming, and there is no shortage of articles online trying to win you over with quick solutions for building muscle, losing weight, and, my least favorite, "getting abs."
Having a virtual trainer is fantastic because someone else is programming your workout for you. You don't even have to think. The program tells you what movement to do, how many times to do it, and, usually, how much weight to use.
I have personally used a number of online workout apps myself, because even as a personal trainer, I don't like coming up with my own workouts. Future is my favorite because it provides everything from the warm-up to the workout to a cool-down.
Future App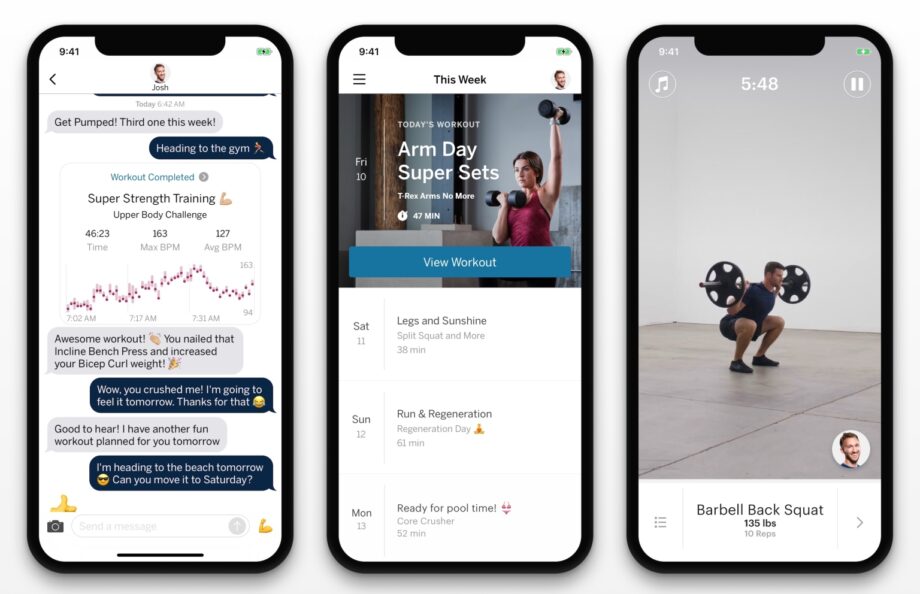 Product Highlights
Virtual training from qualified coaches
Personal plan designed to help reach your goals
Great interface
Use our link for 50% off your first month
Pros & Cons
Pros
Incredible user interface; very well designed and intuitive
Choose your own coach based on your personal preferences and goals
Lots of variety in your workouts
Cons
No real-time coaching from your trainer
$199 per month membership cost
Bottom Line
An online training program that's staffed by real-life humans, and one of our favorite fitness apps.
2. Get an Effective Workout in Your Own Home
Everyone was once a beginner in fitness, and many of us were terrified to walk into a gym. There are a lot of reasons a traditional commercial gym can be a frightening place, from people with big muscles slamming weights to actual reports of harassment.
With a virtual personal training app, you can work out in your living room (or garage, or bedroom, or anywhere you see fit). You don't have to worry about what you're wearing or even if you brushed your teeth.
3. Affordable Option Compared to In-Person Training
Just as the price of gym memberships are all over the place, so is the cost of personal training. Working with a fitness coach in a traditional gym setting can be downright expensive. Prices often float around $1 per minute, but higher-end trainers will run you up to $100 an hour (or even more). And that's just one session!
Online training programs give you a personal feel without that over-the-top cost.
There are free training programs that offer generic programming that isn't specifically catered to you, or you can go the more personalized route with an app like Future, which offers actual 1-on-1 personal training. You get your own coach who FaceTimes with you, messages with you daily, and caters workouts to your goals. And bonus: It costs far less than having an actual human next to you. Also, many apps offer discounts on your first month, like you'll find using the Future discount.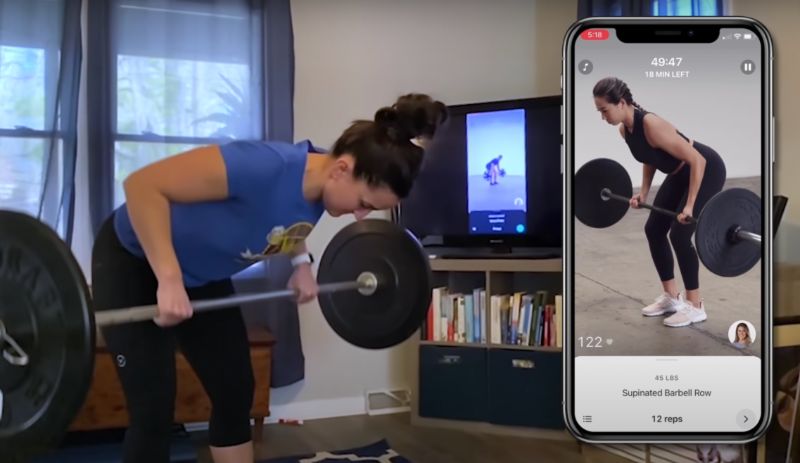 4. Programming Tailored to Your Fitness Goals and Experience
Let's be clear: Not all online training programs offer a customized workout. And that's OK; maybe you're good with just following along with a standard workout plan. However, if you really want something personal, there are apps through which a certified trainer will write a program specific to your goals, like strength training or weight loss.
For beginners, it can be especially comforting to know that there is a real person on the other side of the app who knows exactly what you're trying to accomplish with your workouts. Also, that person is accounting for any injuries or concerns you might have and making modifications accordingly. Or, on the other side of the coin, as you start making progress, your trainer can ramp up the workouts to keep you unlocking new fitness levels.
If you want your training to work in your best interest, look for one that offers you personal coaching to your specific needs.
5. Be Held Accountable
If you're looking for motivation, you've found it. Working with an online personal trainer means having regular check-ins to make sure you hit your workouts. You actually have to answer to someone if you try to bail or cut corners.
6. No Class Schedule or Business Hours to Worry About
Having to fit your workout schedule around a gym's hours is not always easy. In fact, time constraints are one of the biggest issues many of my own clients have in trying to schedule appointments.
If you use an online program, you can exercise on your own time, whenever you want. Gotta get in your training session at 5 a.m.? No problem. Only 30 minutes at lunch to get your pump? Go for it.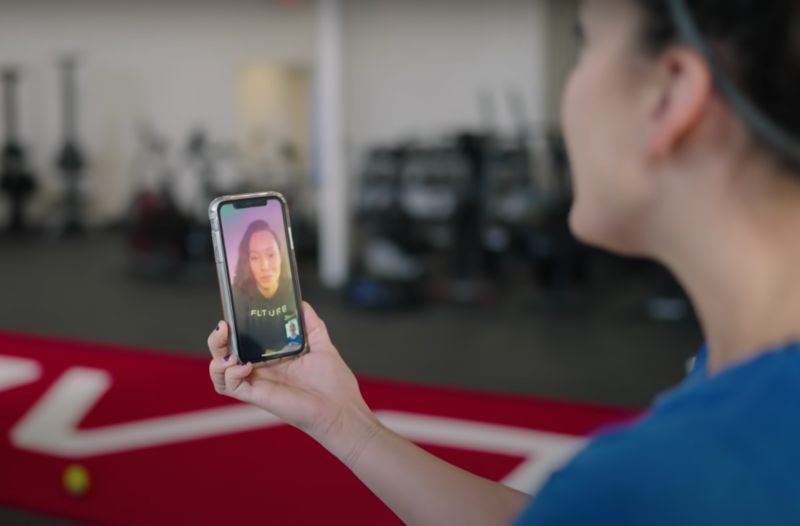 7. Workouts Geared Toward Your Space and Equipment
A big pitfall of many training plans is that they are designed under the assumption that you have a gym's worth of equipment in your home. Many beginners don't have any equipment at all, and it can be overwhelming to think about putting a lot of money into something new.
An online personal trainer will cater to whatever it is you have, whether that's a few sets of dumbbells, a full barbell setup, or just your own bodyweight. When researching a program, check out your options for workout types. A quality online fitness program will accommodate the equipment and space you have.
8. Get Feedback on Form
Anyone new to fitness is bound to need assistance with how to perform exercises correctly. It can take a while to master movements, even the seemingly basic ones like push-ups and squats. And this isn't unique to beginners; even people further along in their fitness journey need help from time to time.
Doing exercise with poor form doesn't just mean you aren't moving correctly, it actually puts you at risk for serious injury. As a personal trainer, I emphasize good form before we move into loading, increasing reps, or adding intensity.
Having a fitness professional watch you squat or deadlift is obviously the most ideal situation, but there are fitness apps that enable you to send your virtual trainer video for form checks. It may not be immediate feedback, but it's certainly better than spending days, weeks, and months doing something incorrectly.
How to Find an Online Personal Trainer
A quick Google search will land you a long list of potential online personal training programs across the fitness industry. So how do you choose? Here are a few things to consider:
Certification: Look for a personal training certification from a company like ACE, NASM, or the equivalent.
Background: What is the trainer's specialty? It should line up with your fitness goals.
Cost: An online personal trainer should be considerably more affordable than going in person to a trainer at the gym.
Platform: How will the trainer communicate with you? Is it on a platform you understand and can easily use? Social media? Phone calls?
Accessibility: Can you send your trainer form videos? Will you have access to them if you have questions about your workout?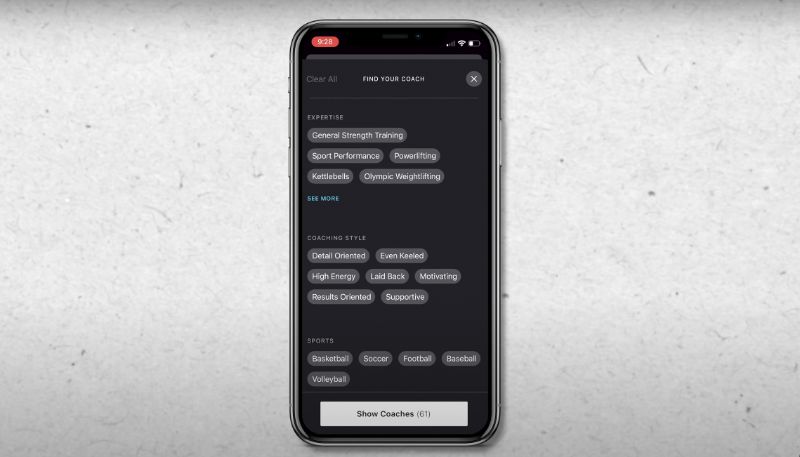 Online Personal Trainer Red Flags
Speaking as a personal trainer, I'll be the first to admit that there are plenty of unqualified so-called professionals out there. When you're searching online, how can you be sure you've found someone trustworth? Here are a few red flags to watch for:
Red Flag 1: No certifications or qualifications
I see this a lot. People who exercise often tend to start thinking that they know how to help other people get fit. Maybe they know what has worked for them or worked for their friends, but that doesn't make them qualified to guide someone through a fitness program.
If the person can't cite any credentials–like a personal training certification, coaching experience, or exercise science degree–you may want to keep searching.
Red Flag 2: Doesn't do an initial screening
If an online trainer jumps right from taking your money to putting you into a workout without doing an initial screen, beware. The best online personal trainers will, at minimum, have a conversation with you to assess things like what your fitness goals are, ask about any injuries you might have, and inquire about any health conditions that could affect your training.
Red Flag 3: Offers nutrition help without any nutrition certification
Please know this: A certified personal trainer (CPT) is not qualified to give you nutrition advice. What qualifies someone for this is having an education in nutrition; this can include degrees in nutrition, being a registered dietitian, or being a certified nutrition coach.
Red Flag 4: No personal connection
Ultimately, personal training is–wait for it–personal. If you can't connect with the person training you, you might find it hard to meet your goals because you dread your sessions or don't feel like you are able to share important information with them regarding your exercise.
FAQs About Online Personal Trainers
How much does an online personal trainer cost?
A typical personal trainer usually costs between $1-$2 per minute. Virtual trainers are often more affordable. If you go through an online program, you'll likely find a monthly cost between $100-$200.
Is an online personal trainer worth it?
For the cost, online coaching is often a great solution for those looking for an affordable option for personalized programming and guidance. An online personal trainer offers convenience, accessibility, and comfort. Keep in mind, you may need to purchase equipment to use depending on your programming.
What do online personal trainers do?
An online personal trainer is someone who will meet with you virtually to assess your fitness goals as well as any potential obstacles, injuries, or anything else that would affect your ability to exercise. From there, the trainer creates a workout program for you to follow on your own and holds you accountable to doing the work. 
Some trainers may help you with things like nutrition or meal plans as well. Make sure anyone offering that has some type of nutrition coaching certification.