We test and review fitness products based on an independent, multi-point methodology. If you use our links to purchase something, we may earn a commission. Read our disclosures.
Your future self will thank you for learning the best ways to save on one of the best online workout programs out there. 
The future of fitness is here today. We're talking, of course, about the Future App, which creates personalized training routines for its members to give them the best results–which could be muscle-building, strength training, weight loss, or whatever you're looking to achieve. Here's the best thing: you can work with a real-life coach to make sure your training regimen works with your lifestyle.
Not to be biased, but we happen to have the best Future coupon code out there. That's right, GarageGymReviews' readers receive a nice discount when they sign up for the program using our special link. But that isn't the only way you can save on Future.
Read on to find out more.
Discounts on Future
Here are the best ways to save on Future.
Garage Gym Review Discount: By signing up through the link below, you'll receive your first month for just $19.
How to Apply the Future Coupon Code
Step One: Click on this link.
Step Two: At the top of the page, click "Join Today." Complete the quiz, select your coach, and your coupon code will be applied at checkout.
Step Three: To get your first month for just $19, simply visit Future's website and click on the free trial link at the top of the page. Go through the quiz, select your coach, and checkout.
When Does Future Go on Sale?
We don't often see Future go on sale, but if the brand follows others across the industry, you'll find discounts around the holidays. Keep an eye on our holiday sales pages to find out the hottest deals on all fitness items.
What We Love About the Future App
Future Training App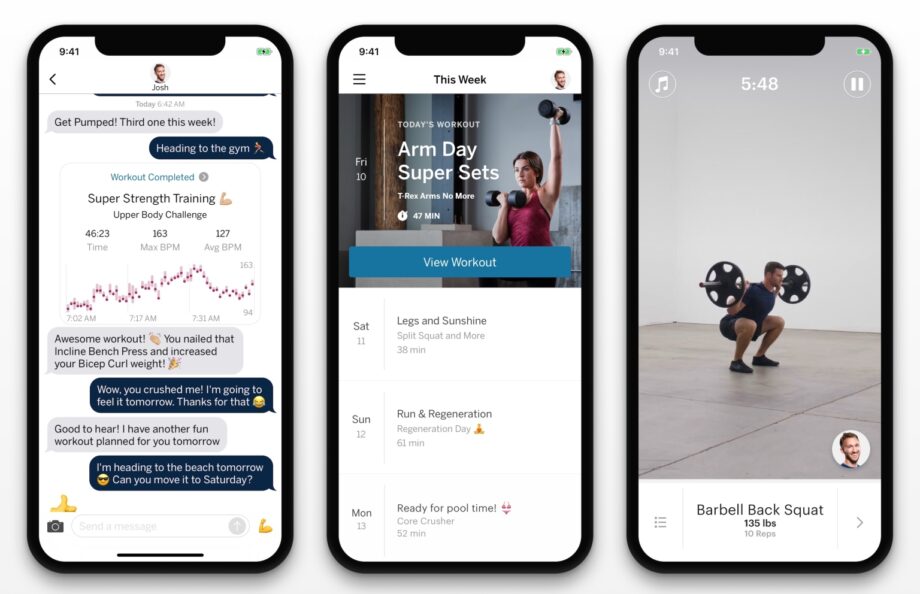 Future
Future is the futuristic workout app. Future matches you with a certified trainer who creates personalized workout programs based on your goals, equipment, and current fitness level. You can chat with your personal trainer in the app, and your trainer modifies your workouts based on your progress and other factors.Click our link and get your first month for just $19.
As of this writing, at least four GGR team members have tried out the Future App (Coop has been using it for more than a year), and everyone has nothing but good things to say about it.
"The Future app is great because it allows you to be flexible and workout anywhere at any time with the help of a personal trainer," GGR staff writer Caroline Lubinsky says.
Yes, $150 a month is a lot of money, but it's about on par or less than you'd spend on in-person personal training sessions. What's great about Future is that you can customize it to work with your schedule and goals.
Got an upcoming business trip? You can let your coach know you'll be taking a few days off. Not feeling well? No need to push through to get your money's worth, you can simply postpone a session or let your trainer know you need to take it a little easy.
It also works with what you got around you. If you're limited on supplies, your trainer will create a regimen around what you do have.
Just like having an in-person coach, your trainer will keep you accountable through notifications to make sure you get your workouts done.
The one downside is it requires an iPhone, so Android users are unfortunately out of luck.
Why Sign Up for Future?
Future creates customized workout routines for its users, and though it's "virtual" you're still speaking to an actual human being who gets to know you on a personal level. Everyone on our team who's tried Future has stuck with it, and seen great results.
Plus, you get to try it for 30 days before deciding whether you want to commit. And if you decide to try it out for longer, you can use our special link to get a month for $19!