We test and review fitness products based on an independent, multi-point methodology. If you use our links to purchase something, we may earn a commission. Read our disclosures.
I love trying new training shoes – almost as much as I love trying to figure out the best squat racks or thebest air bikes. There has been some buzz recently about the inov-8 F-LITE G 300s, which are marketed as a cross training shoe. After recently trying the Nike Free Metcon 4s, the Reebok Nano X1s, and the NOBULL Trainers I wanted to see how they stacked up.
For this inov-8 F-LITE G 300 review, I've enlisted the help of staff writer Caroline Lubinsky, a former NCAA D1 Women's College Soccer player. Caroline cross trains regularly and gives us a deep look into how these perform. Keep reading to find out what we thought about these in terms of durability, value, and comfortability.
inov-8 F-LITE G 300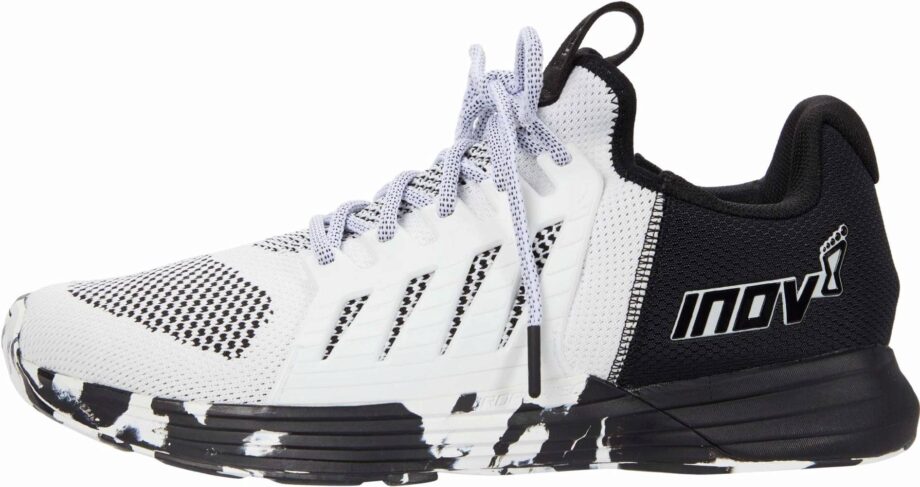 Inov-8 F-LITE 300 G
The latest addition to our versatility collection, the new F-LITE G 300 is our most responsive and protective cross-training & fitness shoe to date. Featuring brand new, exclusive technologies this versatile training shoe brings you maximum lifting support and stability, without compromising on cushioning and flexibility.
I'm what you'd call a sneakerhead. I've tested more than 100 shoes for different activities such as weightlifting, CrossFit, running, and cross training. I even compiled some of the best CrossFit shoes into one article. I've tried comparable shoes like the Reebok Nano X1 and pretty much every Nike Metcon known to man.
Caroline has similar experience with sneakers. She lives and dies by a good shoe to cross train in and is very particular about what she chooses to wear.
RELATED: Cross-Training for Runners
A Quick Look at the inov-8 F-LITE G 300
inov-8 began in the UK in 2003 when founder Wayne Edy found that outdoor runners needed shoes that gripped the ground better. He decided to meet that need with innovative new shoes. Since then, the company has expanded into weightlifting shoes, cross trainers, and hiking boots. According to the inov-8 website, the inov-8 F-LITE G 300's were created to be a "combination of power, comfort, and toughness." Let's see how they perform.
Coop's Tips:
Take your regular size in the inov-8 F-LITE G 300.
There are both men's and women's sizing for the inov-8 F-LITE G 300, so make sure you pick the right one.
When you first unbox them, they may smell like a combo of a Footlocker and a Tire store – don't be concerned, the odor goes away after a few uses.
My Favorite Things:
Made with durable graphene
Lightweight at only 300g
Comfortable shoes without a lengthy break-in period
Fun color selections including my personal favorite: the black and white cow print
My Callouts:
Laces don't tighten enough for my preference
The black tab bled color on my ankle for the first few uses
Not a ton of places in the USA carry these shoes so it may be hard to try them on before you buy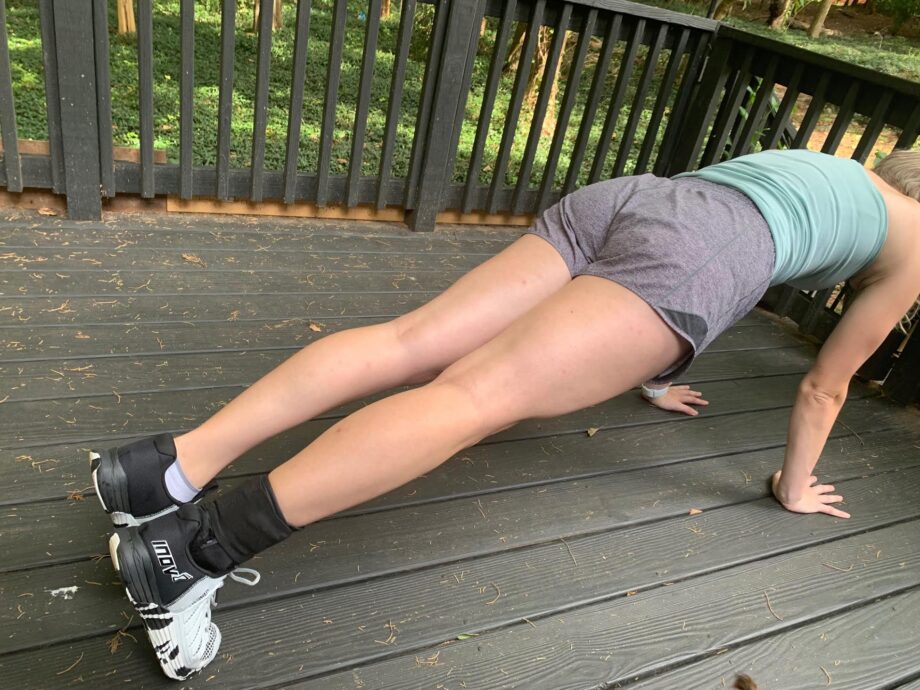 Is the inov-8 F-LITE G 300 Worth It?
These are a great shoe for some, but not everyone will love them equally. Check out who we think the F-LITE G 300's are best and not the greatest option for:
Great for:
Individuals with a wider foot
People who enjoy cross training and want to be able to go back and forth between running and lifting with ease
Workout enthusiasts who need a durable athletic shoe
Not recommended for:
People who have a more narrow foot or like tighter shoes
Lifters who want a completely flat bottomed shoe
Very serious runners who want a shoe just for running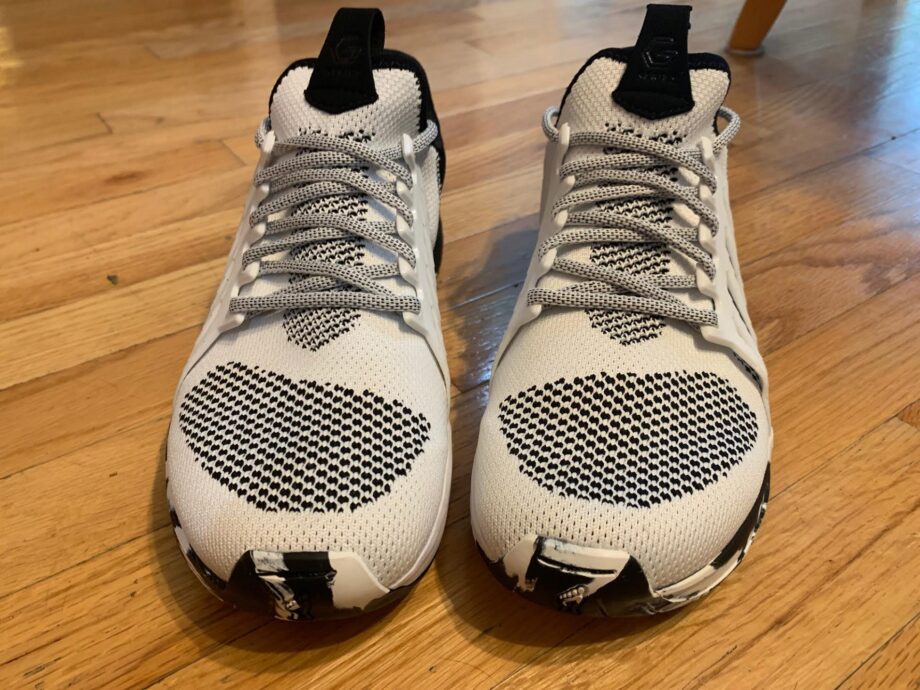 Training with the inov-8 F-LITE G 300
Caroline was sure to test these in a bunch of different settings – box jumps, quick runs on the TrueForm Runner Treadmill, rope climbs, HIIT, and CrossFit WODs.
She especially liked them for quick runs. They felt surprisingly light considering the heel of the shoe is made of graphene. Caroline reported that these shoes are usable for lifts but you need to keep in mind that they aren't the overall best choice for oly lifting. She wouldn't recommend maxing out in these shoes, but they work just fine for more moderate lifts.
Caroline has a narrow foot and found the shoes to be a little wide for her. She suspects that they would be an ideal fit for someone with a wider foot due to the stretch. However, she does wear an ankle brace because she had her ankle reconstructed a few years ago. She told me that her ankle brace fits well into the shoe (which doesn't always happen). Caroline did wish that the laces would tighten more than they were able to because she felt that the shoe slid around at times.
Caroline runs frequently and said she prefers a shoe that gives a foot hug for longer distances (like the Nike Frees). She mentioned that they were an ideal cross training shoe because they felt really durable and able to withstand a variety of activities.
She didn't notice the shoes rubbing her feet like typical new sneakers might. This is a huge bonus if you want to just put them on and go right away like Caroline did.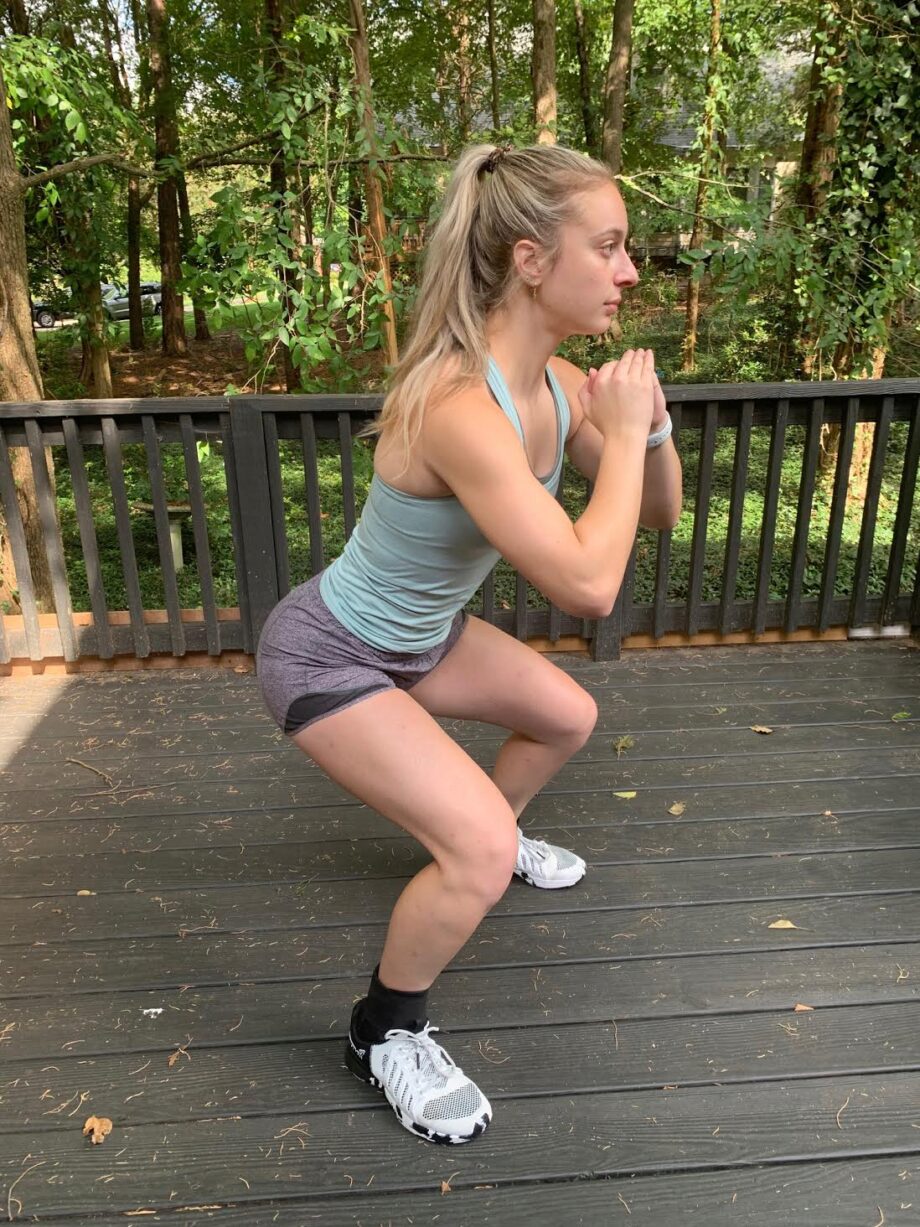 Ordering the inov-8 F-LITE G 300
For inov-8 being a UK based company, ordering and shipping was surprisingly seamless. If you spend over $150 (the price of the F-LITE G 300), you get free shipping on your order.
When ordering, there is no option to finance, but these aren't the most pricey cross training shoes out there. I would consider them a more medium priced shoe.
You can also purchase these shoes on Amazon for the same price and free shipping. They may actually come quicker this way.
There are five colorways for women and seven for men for the F-LITE G 300:
Black/Gum (Both)
Grey/Black (Both)
Grey/Blue (Only in Men's Sizing)
Navy/Pink (Both)
White/Black (Both)
Khaki/White (Only in Men's sizing)
White/Blue/Orange (Only in Men's sizing)
Pink/Purple/Gum (Only in Women's sizing)
The website gave me an expected delivery timetable of a week, which I didn't think was bad for something coming from a different country. Surprisingly, the shoes came quicker than expected in only 5 days.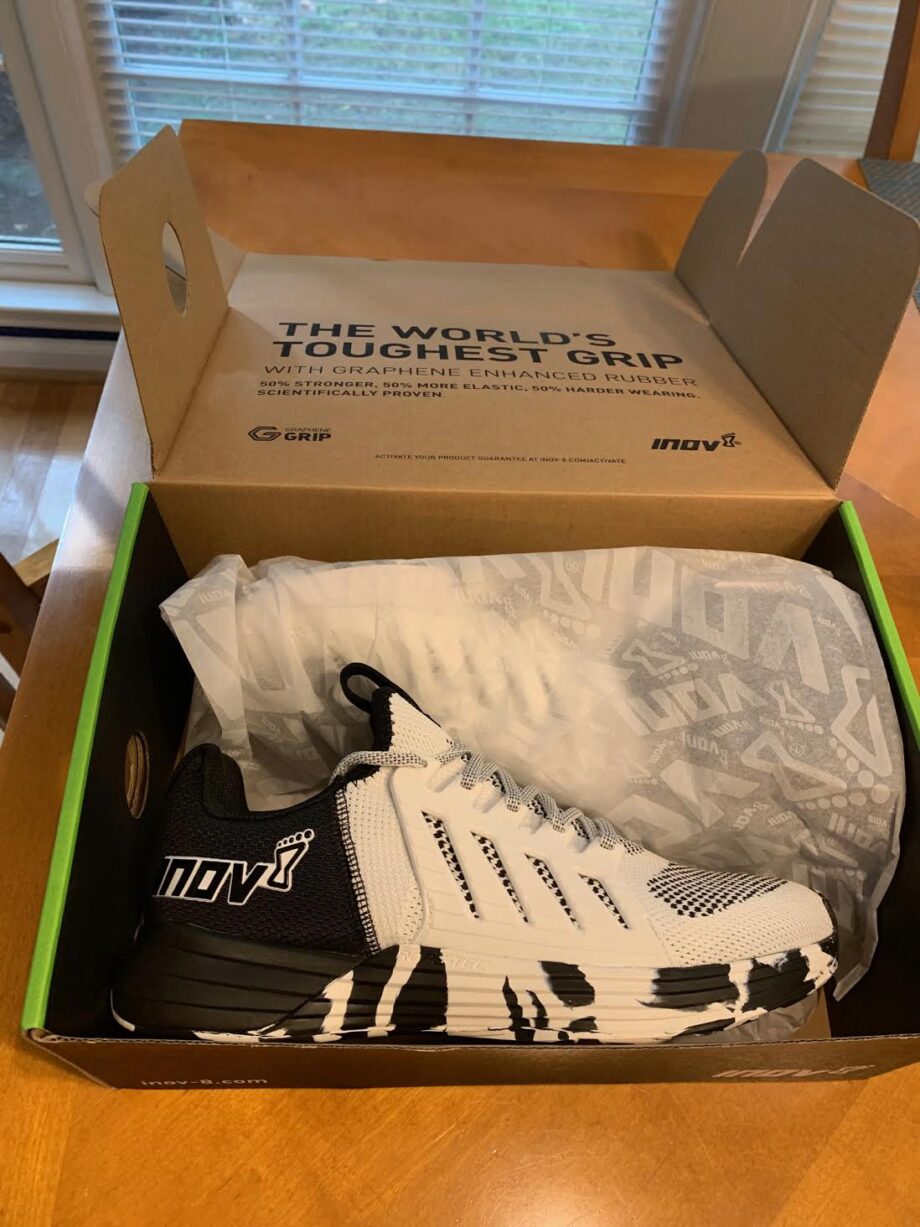 Durability and Construction
The knit upper of the shoe is a personal favorite feature of mine because of the breathability and durability. According to Caroline (who has the white and black color combo), the black tab on the shoe did bleed at first when she was sweating. It stained some of her white no show socks, which wasn't a huge deal. I can't speak for all the color combinations, but be warned that the tab may bleed dye at first.
The infused graphene outsole and midsole (which is some of the strongest material) helps you grip whatever surface you're on. Such durable material might seem like it would be heavy, but these cross training shoes are surprisingly lightweight at only 10.5 oz. The responsiveness of the footbed cushioning makes short distance runs comfortable on a variety of surfaces.
This is not to say these should completely replace your running shoes or be your sole powerlifting shoes. I think the lifting stabilizer of the F-LITE G 300 lends itself well to being a cross training shoe – it does both cardio and lifting well but wouldn't necessarily replace a specialized shoe.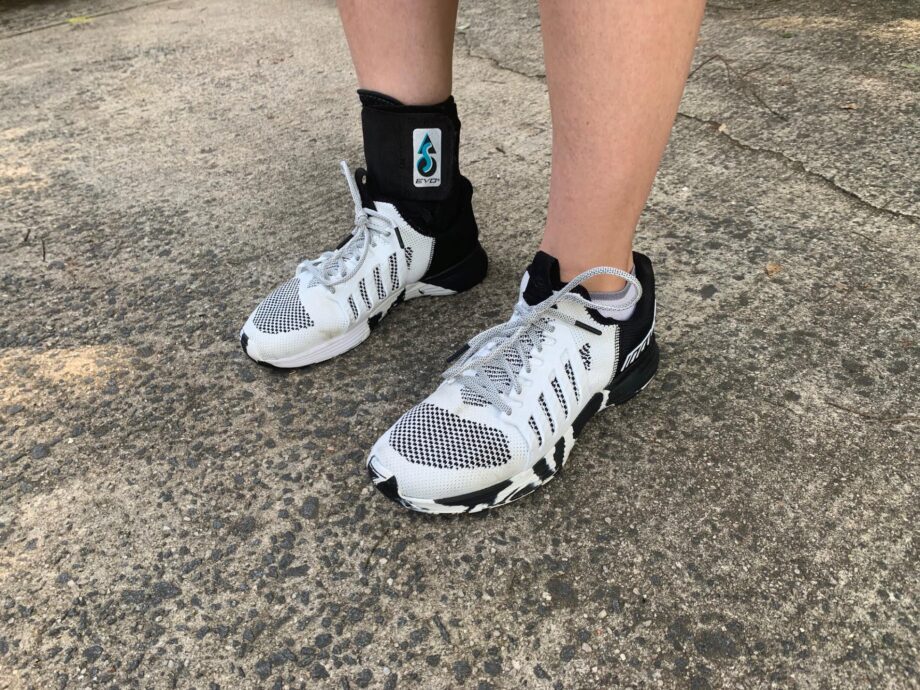 inov-8 F-LITE G 300 Specs
| | |
| --- | --- |
| Toe Drop | 6mm |
| Footbed | 6mm durable cushioned ETPU |
| Product Weight | 300g / 10.5oz |
| Sole Compound | Graphene |
| Midsole Stack Height | 14mm / 8mm |
| Lug Depth | 2mm |
| Size Chart | 6.5-11 Women's and 7-14 Men's |
| Price | $150 |
| Midsole | EVA |
| Intended Use | Versatile Cross Training Shoe |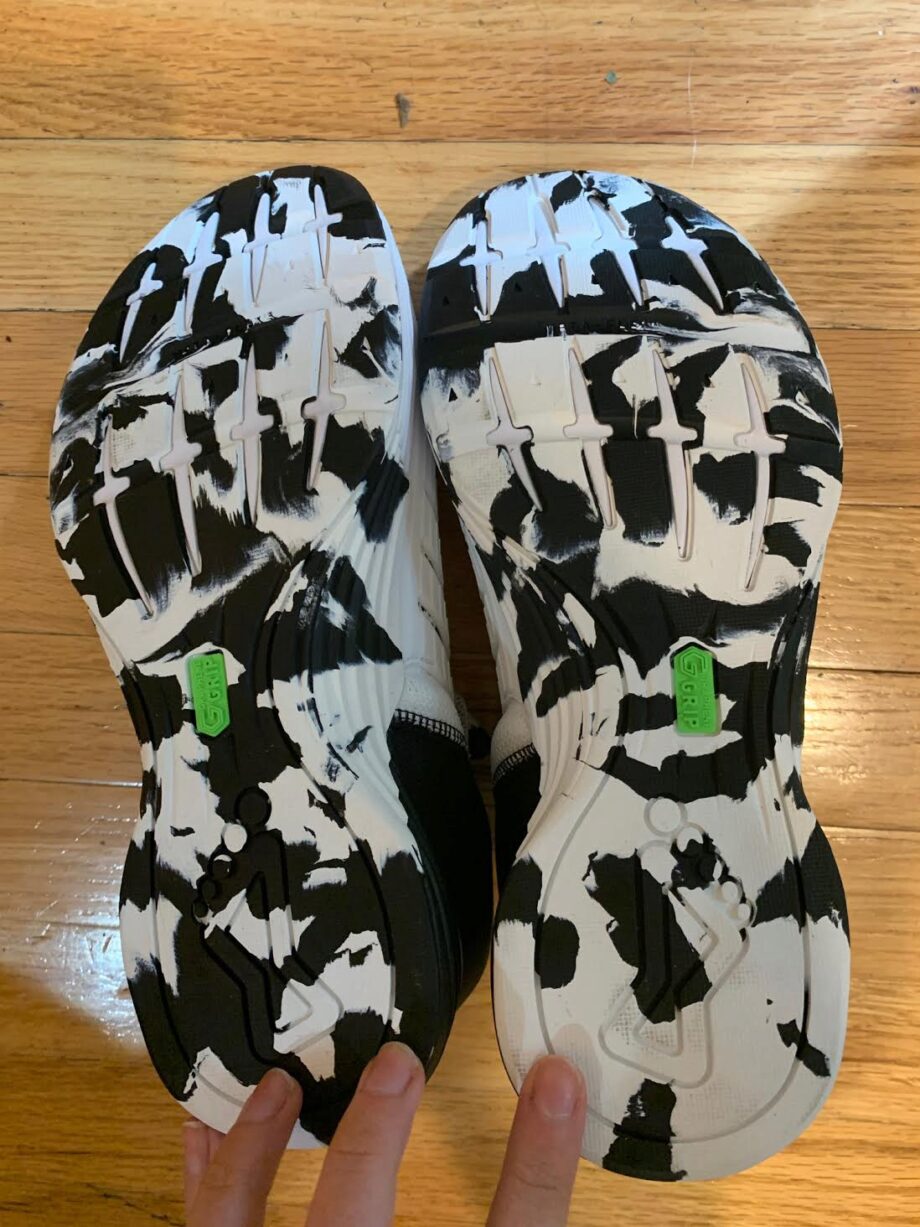 Customer Experience
I was impressed to see inov-8 provides a 12-month warranty on products that have a manufacturing error (not from regular wear and tear). Although this isn't quite as good as Nike's 2-year warranty, this is still a great thing to have on a pair of shoes.
If you're not thrilled with your purchase, you can return the shoes within 30 days of purchase as long as they are in the original condition (with free return shipping). You can get return authorization through the website. There is also a 'Contact Us' tab on the inov-8 website where you can submit a message. The team will get back to you during regular business hours Monday through Friday.
Customer Reviews
On the inov-8 website, the F-LITE G 300's have an average review score of 4.8/5, which is very solid. Customers are praising the comfort right out of the box and the overall durability of the shoe.There were also a few reviews that mentioned how well the shoes fit for wider feet.
A few reviews stated that their narrow foot seemed to slide around within the shoe. Otherwise, the reviews were all very positive and complementary of the F-LITE G 300's.
Final Verdict of Our inov-8 F-LITE G 300 Review
Overall, the inov-8 F-LITE is a durable cross training shoe I'd recommend to people with a more average to wide foot. The overall construction is solid and the material used for the sole (graphene) elevates this shoe's quality above the average. Keep in mind that Caroline and I don't think this shoe should replace a traditional running or lifting shoe – rather, it would be best used for cross training workouts with a variety of movements.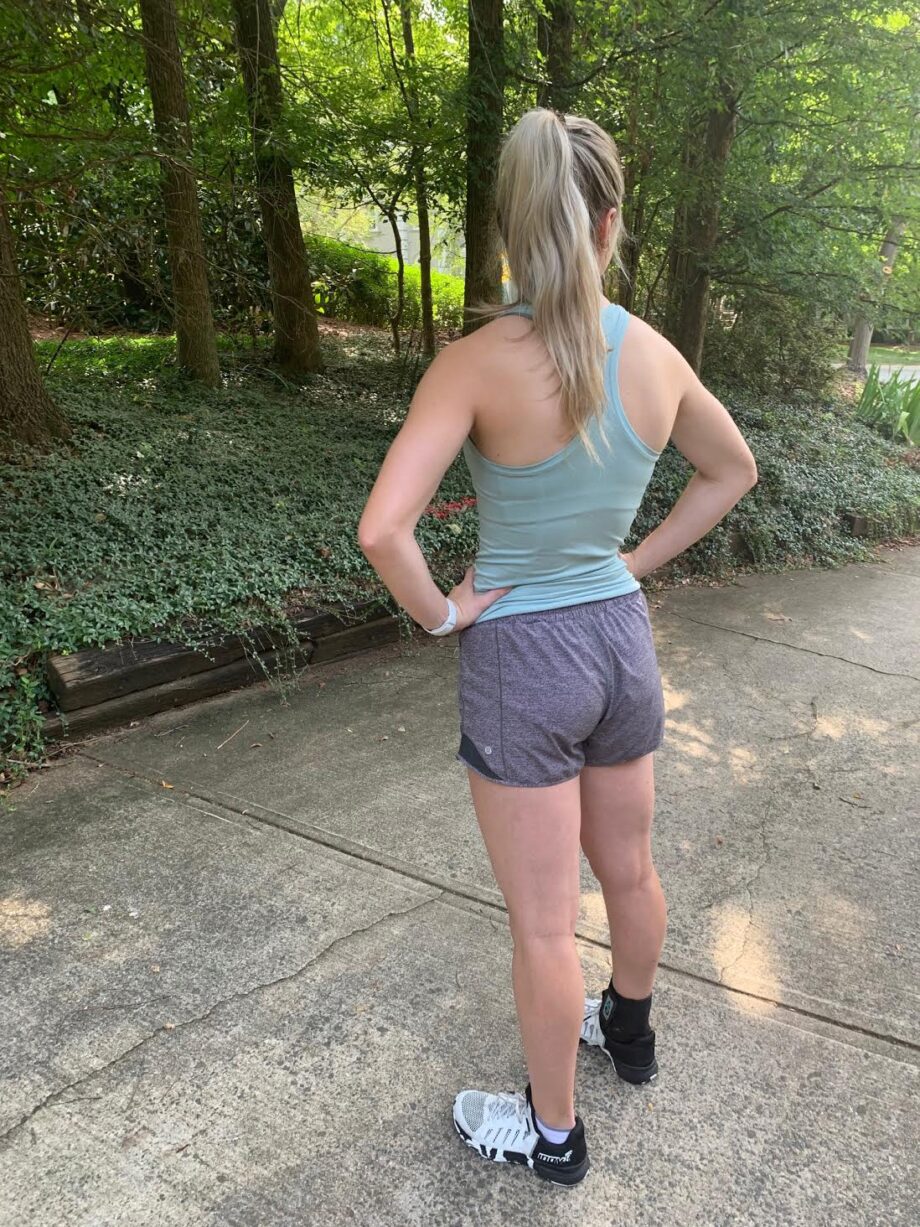 Full Rating
Inov-8 F-LITE G 300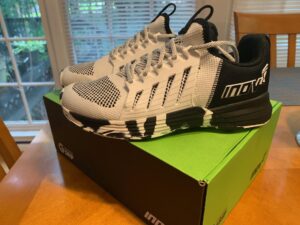 The inov-8 F-LITE is a durable cross training shoe I'd recommend to most people. These shoes are best used for cross training workouts with a variety of movements.
Product Brand: inov-8
Product Currency: USD
Product Price: 150
Product In-Stock: InStock
inov-8 F-LITE G 300 FAQs
Do the inov-8 F-LITE G 300's run big or small?
In my personal opinion, they run true to normal size (which is uncommon with sneakers). You don't need to size up like you might for a Nike shoe or size down like you probably would for Adidas.
Does inov-8 make both Men's and Women's shoes?
inov-8 makes Men's, Women's, and Kid's shoes as well as clothing and other equipment such as hydration packs and bags.
Where did inov-8 originate?
inov-8 originated in the British Lakes District in 2003.