We test and review fitness products based on an independent, multi-point methodology. If you use our links to purchase something, we may earn a commission. Read our disclosures.
About that Nordictrack treadmill you bought two years ago, which is now sitting in your home gym, and you haven't run on it in a few months: It's okay that you didn't beat your cardio record, or maybe you've been enjoying more trail runs lately. But, let's clear the space and make some money on your treadmill before the machine depreciates.
Large machines and heavy workout items like treadmills, ellipticals, exercise bikes, and dumbbells lose value over time. So it's a good idea to sell them if you're no longer using them.
With this easy guide, you'll learn how to sell a used treadmill and get the best price for your pre-loved home gym equipment.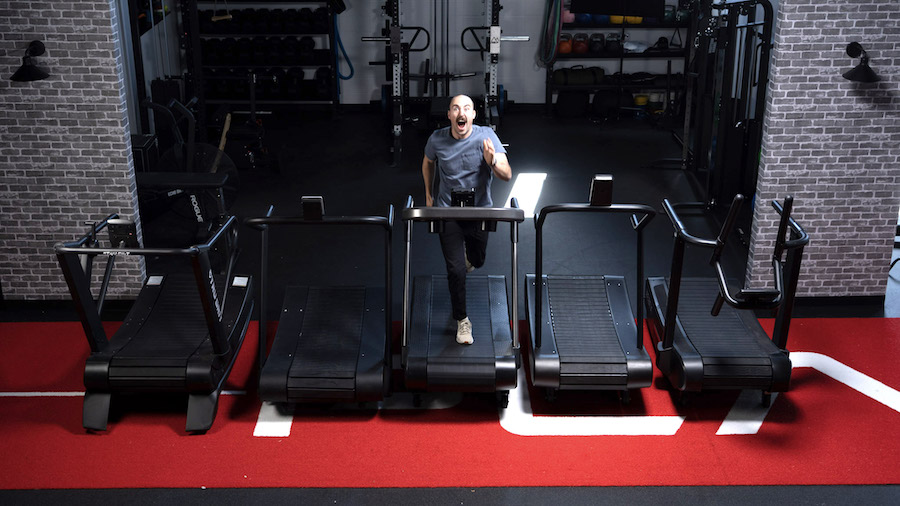 Steps to Take Before You Sell
To prepare your fitness equipment, you'll first need to clean it up, collect any paperwork, and make it look amazing in pictures to post online. Here are the steps you'll need to take:
Step 1: Clean your treadmill thoroughly to make it look refreshed and in working condition for a potential buyer. It may not look brand new, but a little TLC can go a long way for second-hand items.
Get the machine looking clean and in good condition by:
Brushing off any dust, rocks, or dirt from the machine
Wiping down the treadmill handles, screen, belt, and exterior
Tightening loose bolts and replacing small broken parts
Step 2: Find any paperwork you have from purchasing or maintaining the treadmill. Suppose you have the original receipt or info about the current warranty. In that case, your potential buyer will be more likely to see the value.
Step 3: Take some great pictures of the machine to show that it's in good working condition and ready to be purchased. You can take the treadmill outside for better light or stage it in your home gym so a potential buyer can see the dimensions and the overall condition.
Step 4: Write a description for your listing that highlights the treadmill's brand, model, specs, dimensions, and abilities. You can also mention that you have the original receipt with X months on the warranty if applicable. Your potential buyer will appreciate the amount of detail and information provided.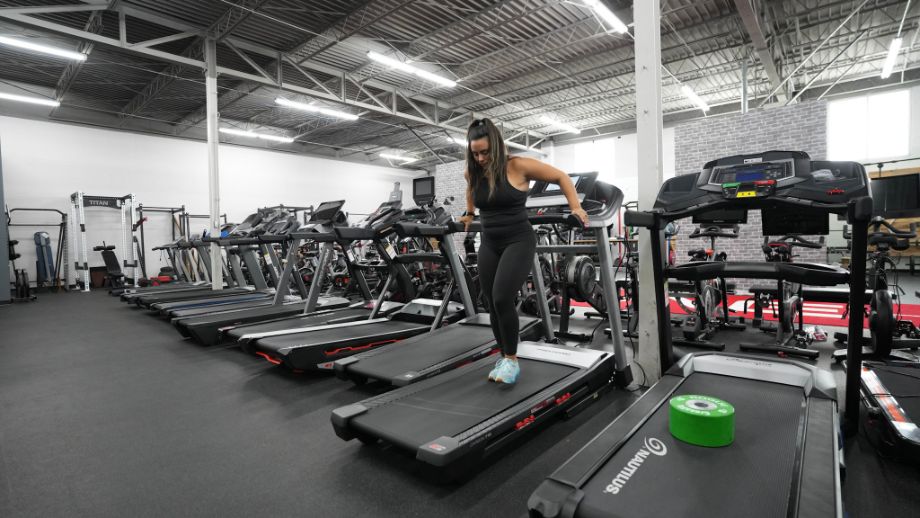 How to Value Your Treadmill at the Right Price
Do your research!
One of the first things you should do when pricing out your used treadmill is to look up the current model price. Go to your treadmill's brand website, find the same or similar model, and note the price. Take that and multiply it by .55 (or 55%) for the average price a piece of used fitness equipment will sell for. (We have found that the average second-hand item will sell for 50-60% off the original price.)
You must be mindful of the current market when you sell used items. Look at sites like eBay or another online marketplace to see what people are selling their equipment for and at what prices.
Try searching for the same brand as your item AND the specific treadmill or exercise bike type. Then ask yourself these questions and jot down a price range that seems effective on the market.
What is the price range of items already sold?
Why do you think those items sold so well? Were they listed at a reasonable price?
Which listings have been on the market for over 30 days? Are they priced too high, are the pictures bad, or is the machine in poor working condition?
It's important to know what others are offering for their second-hand item. These other offers are your competition and insight into selling your used gym equipment quickly and for the best resale value.
By comparing your equipment to others online, you can now decide on a fair price.
When Is the Right Time to Sell Used Gym Equipment?
People get their cardio exercise all year round. But traditionally, retailers see a boost in gym equipment sales between October and January. This is because these winter months are infamous for holidays, gift-giving, and sales, looking for deals.
If your used gym equipment is listed in the winter, it's likely to sell at a high price. Here are the best times to list your old treadmill, elliptical, or exercise bike on the market.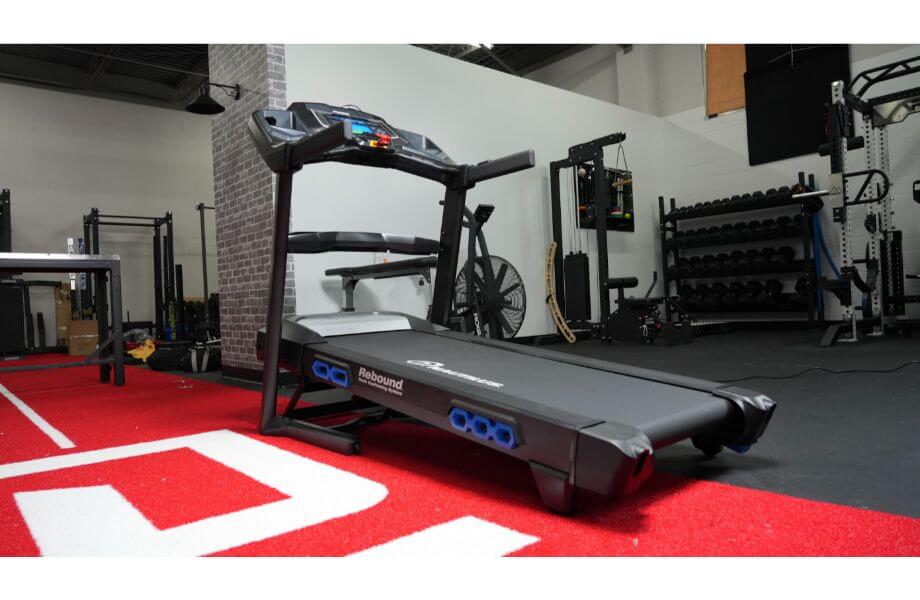 The winter holidays are the most popular for shopping and buying gifts. Because people are looking for good deals for things like Christmas and Hanukkah gifts, they are more likely to make larger purchases in November and December.
Black Friday and Amazon Prime Day are great opportunities to list your gym equipment.
Around New Year's, many people make resolutions to prioritize their health by working out, eating better, or meditating. Your listing could be an excellent option for their home gym and fitness journey.
People may want to do their cardio at home during the winter for safety, time-saving, or accessibility reasons. A home gym makes staying healthy through the winter feel attainable.
Where to Sell Used Exercise Equipment
With multiple marketplaces online and in person, here is your go-to list for where to post, sell, and get the best offer for your used gym equipment.
Selling Online:
You can sell almost anything online, including your exercise equipment. The treadmill or dumbbells are more likely to sell for the best price if you list them on platforms like:
Facebook Marketplace
eBay
KSL
Craigslist
OfferUp
Letgo
Other online classifieds
Selling In-Person or Through Stores:
You have a few options if you want to try to sell your machine in-person:
Garage sale
Pawn Shop
Local newspapers and classifieds
Also, sporting goods stores may even buy and sell your used workout gear as a trade-in. As a bonus, stores like Play it Again Sports will sometimes cover shipping costs to buy back your equipment with no hassle. However, these equipment stores may offer a low price compared to what you could get selling it yourself.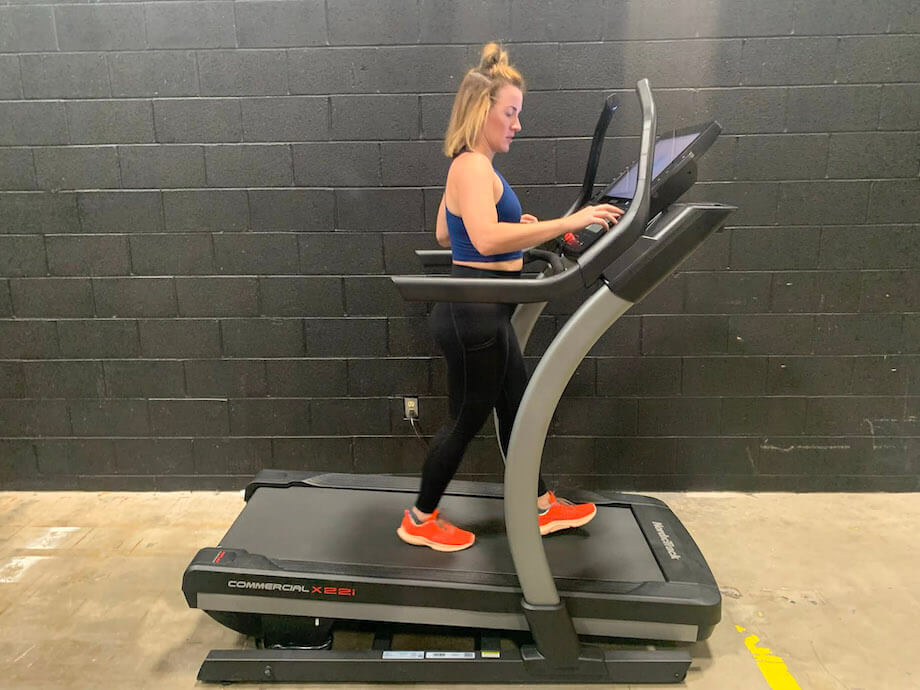 Quick Tip for Selling Used Items:
With many scammers worldwide, cash is not always the best or most legitimate option when exchanging goods. If you're selling to a potential buyer, it is wise to set up a Venmo or Paypal account ahead of time for easy and secure payments. Once you connect with a potential buyer, determine if you want them to pay with cash, Venmo, or Paypal and let them know.
Related: How to Move a Treadmill
FAQs About Selling Used Treadmills
How can I sell an old treadmill?
You can sell an old treadmill by cleaning it up, posting it on the right platforms, and at a reasonable price. It will sell if it's a good quality piece of equipment that you'd be willing to buy yourself.
Ask yourself:
Would I buy this fitness equipment for someone?
Does it meet your cleanliness standard?
Is it in good working condition?
Is it listed at an honest and fair price?
How do you price a treadmill?
The easiest way to price a treadmill or other used exercise equipment is by researching the competition. First, look online for other people selling similar items and compare them to yours. 
Make sure when you're searching eBay or Offer Up to look for:
What's been on the market for a while? 
What has sold so far
Which sales are the most comparable to your exercise equipment condition?
Can you pawn a treadmill?
Yes, you can pawn your exercise equipment at your local pawn shops. Here are some pros and cons to selling fitness equipment to a pawn shop.
Pawn Shop Pros:
They are experts at determining resale value. So you could even bring it in to get it appraised but not sell it to them.
No loans. You get cash for it the same day.
They are trustworthy and professional.
Pawn Shop Cons:
They also have to make a profit, so a pawn shop will likely pay you a little less than it's worth.
Most pawn shops don't offer delivery, so you'd have to bring it in yourself.
They can decline your offer and not want the fitness equipment.
Use these tips and tricks to sell more than your used treadmill. 
With the same strategy, you can sell your stationary bikes, free weights, Bowflex, exercise bikes, dumbbells, ellipticals, and so much more.