We test and review fitness products based on an independent, multi-point methodology. If you use our links to purchase something, we may earn a commission. Read our disclosures.
The FORM Lifting Collar is a collar that is a velocity tracker for the major barbell lifts. Through our testing, although we like the idea, it's not as accurate as we'd like to see. If you're an early-adopter then this is a good option, but expect issues.
FORM Lifting Collar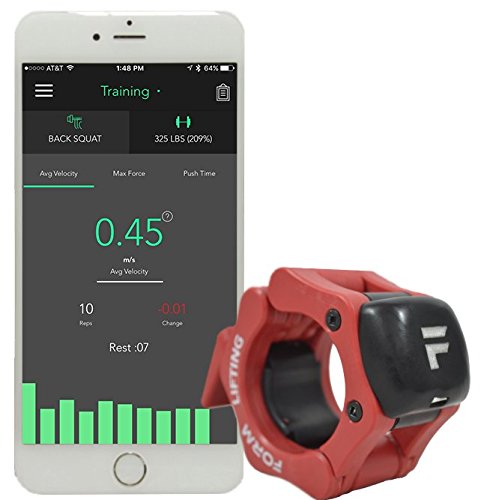 FORM Lifting Smart Collar
Build Strength Through Velocity: The FORM Collar and App compliments any Velocity-based training program through powerful technique and performance metrics that will give you the confidence to lift heavier and push harder than ever before! Train Like the Pros: Major sports teams, college programs and competitive lifters are already using velocity-based training to create elite athletes. Now you can easily implement velocity-based training into your program to increase your strength, speed, and power through the FORM Lifting Collar and companion app. Make Informed Training Decisions: Through inFORMed results, visualize your lifts over time to set goals and find the trends that matter most to you. By focusing less on your one rep max on a daily basis and more on lift speed, you will achieve bigger gains in strength, speed and power output overall. Free iOS App & Android App available in the App Store and Play Store Learn more at www.formlifting.com
There are more and more 'fitness trackers' coming out everyday.
The majority of them can tell you how fast you run, what your heart rate is, how you slept, and many other things.
The problem is, there hasn't really been a device that correlates directly to lifting weights that wasn't overly complicated and too expensive for the average user.
Today however, there is beginning to be more devices coming out that are absolutely changing the various metrics that we use for measuring strength. One such device that I believe is going to lead the charge is the FORM Lifting Collar.
Video Review
What is the FORM Lifting Collar?
Just to start, I'd like to talk a little on the background ofwhere the FORMLifting Collarcame about.
Scott Mahr is the creator and designer of the collar.
The idea essentially came aboutwhen Scott transitioned from fitness endeavors such as running and general endurance events and decided to get into CrossFit and weightlifting type training. What he realized is something that I've actually realize myself,
The only way we track progress in strength training is through the weight on the barbell.
That's pretty much it.
Everybody knows that if you're lifting 225 lbs. this week, and the week before you were lifting to 205 your essentially stronger (excluding all of the external factors that come into play such as your energy levels, mental strength, yada, yada, yada.)
Scott had the thought what if I created a device that was not only easy to operate, cheap, but it could track the hip drive used against the bar by tracking the speed as well as force applied.
And this my friends brings us to the present day FORM Collar.
FORM Lifting Collar Review
I'm going to talk a little about the actual construction of the actual collar and how the module is attached.
The collar itself is simply a Lock Jaw Pro Collar that many of you are aware of and have used. These are the same colors that rogue sells rebranded, as well as the ones that are used in the CrossFit Games. It's a great collar that in my opinion is only second to the OSO Collar.
The actual module is simply screwed in from the backside of the collar. This is why I assume FORM decided to go with the Lock Jaw Pro Collar; you can screw into it easily.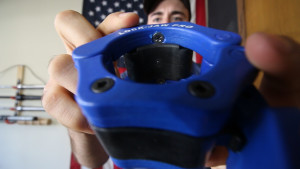 The module is 3D printed currently, although this may change in the final production.
The module includes a light indicating whether it's connected to Bluetooth and also whether it's on the bar (indicated by blue and green lights.) There is also a port for a mini USB charging cable to connect because it is powered by a rechargeable battery.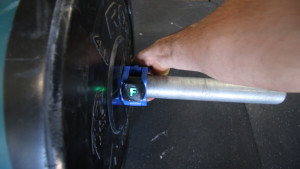 Now moving on to the meat and potatoes. The app and how its connected to the module is SEAMLESS.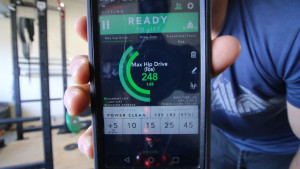 I was very hesitant when I saw the device, thinking that because of the bar traveling fast, and because it's a new device that the connection would actually break or it would be hard to make a connection. However, in my tests I had very little problems with it.
The app features many different settingsincluding the type of lift that's being attempted (anything from snatches to benches.)
Often times with new apps they're very clunky and difficultto use. Because of their often unpolished style, it's almost impossible to actually have an enjoyable user experience.
This being said, the form lifting app ismuch more polished than would be expected from a first iteration. I'm sure they've gone through multiple testings and have had it out intosome of the publics hands.
There are a few bugs that need to be ironed out such as slow loading at times and sometimes the connection to the actual color can be interrupted or things like that. However, I think with time and refinement these issues will be smoothed out rather quickly making for an even better user experience.
The way you use the collar is rather simple.
Open the app on your phone with Bluetooth on.
Select what lift you're doing as well as the weight and who the lifter is.
Attachthe collar tothe barbell (the light on the collar will change from blue to green, indicating the app recognizes the collar is attached to the bar.)
Lift.
It's really that easy.
As I've stated the best thing about this is how seamless it is. And one thing that makes it even more seamless is the ability it gives you to do a lift, and within seconds it will tell you the maximum hip drive, the time it took for the bar to drop, how much rest time you taken since your last lift, and more.
You don't have to punch anything on the phone other than to change your weight if you increase in weight or to switch out the lifter. You can easily move into your next rep and it will continuously track the hip drive you're applying.
What I ended up doing was placing my phone on the floor in front of me, and banged out one rep every 10 seconds and watched as my hip drive faded over time.
Another way I used it was during squats. I would sit my phone near the rack and once I was finished with the lift, it would begin counting howmuch time had passedsince my last rep. When it hit a minute and thirty seconds, I would do another set. BOOM!
In my mind, one of the best uses for this device is for coaches that are actually coaching the lifters on how to lift.
The device can not only track speed and force, but also whether the lifter is using proper form. For those that train without it coach, such as myself, being able to look at a phone and see whether I'm training with proper form or not based upon the bar path is something incredibly useful.
Final Thoughts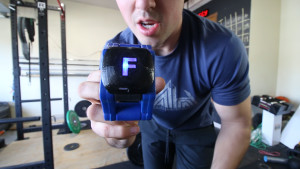 Although this device is seamless I think there's much more that could be done with it in the future. However, I think much of the updates can come in the form of the app and not necessarily just the module.
It's an awesome device that I believe is the starting point to something much greater.
Full Rating
FORM Lifting Collar
The FORM Lifting Collar is a collar that is a velocity tracker for the major barbell lifts. Through our testing, although we like the idea, it's not as accurate as we'd like to see. If you're an early-adopter then this is a good option, but expect issues.
Product Brand: FORM
Product Currency: $
Product Price: 249
Product In-Stock: InStock
FORM Lifting Collar FAQs
What is the FORM Lifting Collar?
The FORM Lifting Collar is a velocity tracker collar that may be used for all of the major barbell exercises.
How is the FORM Lifting Collar different from other similar devices?
Other gadgets don't have an additional sensor as the FORM Collar does. To determine the height of the barbell, we utilize a barometric altimeter. We can get a lot more precise speed measurement than similar devices when we combine that data with the data we collect from the accelerometers.
Can I use the same collar with multiple lifters at the same time?
Yes! When you go to the gym, you nearly always see numerous people competing on the same bar. Which makes it simple to switch between lifters in the app from the beginning.
Where to Purchase
FORM Lifting Collar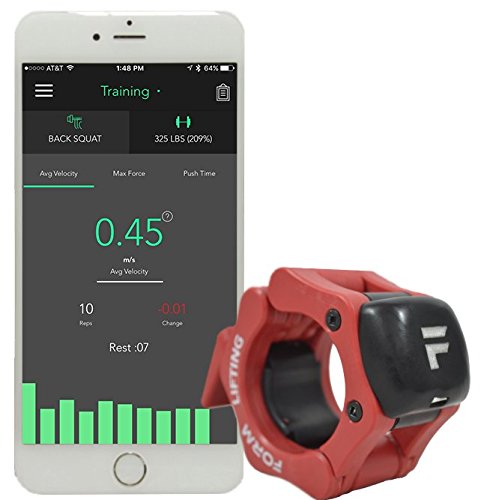 FORM Lifting Smart Collar
Build Strength Through Velocity: The FORM Collar and App compliments any Velocity-based training program through powerful technique and performance metrics that will give you the confidence to lift heavier and push harder than ever before! Train Like the Pros: Major sports teams, college programs and competitive lifters are already using velocity-based training to create elite athletes. Now you can easily implement velocity-based training into your program to increase your strength, speed, and power through the FORM Lifting Collar and companion app. Make Informed Training Decisions: Through inFORMed results, visualize your lifts over time to set goals and find the trends that matter most to you. By focusing less on your one rep max on a daily basis and more on lift speed, you will achieve bigger gains in strength, speed and power output overall. Free iOS App & Android App available in the App Store and Play Store Learn more at www.formlifting.com