We test and review fitness products based on an independent, multi-point methodology. If you use our links to purchase something, we may earn a commission. Read our disclosures.
Protein is often considered the king macronutrient thanks to its important roles in muscle gain, weight loss, muscle recovery, and more. With 4 kcals per gram and a penchant for keeping you satiated and your muscles strong, protein is a critical component of any meal plan.
However, it can be tough to eat enough protein each day, especially for those who don't eat animal-derived foods. Protein shakes are a quick and easy option to incorporate more protein into your diet, as well as micronutrients from fruits, vegetables, nuts, and seeds.
And thankfully, DIY protein shakes aren't as hard to make as you might think. Read on to find recipe inspiration and how to use protein powder to make your ideal protein shake.
Homemade Protein Shake Recipes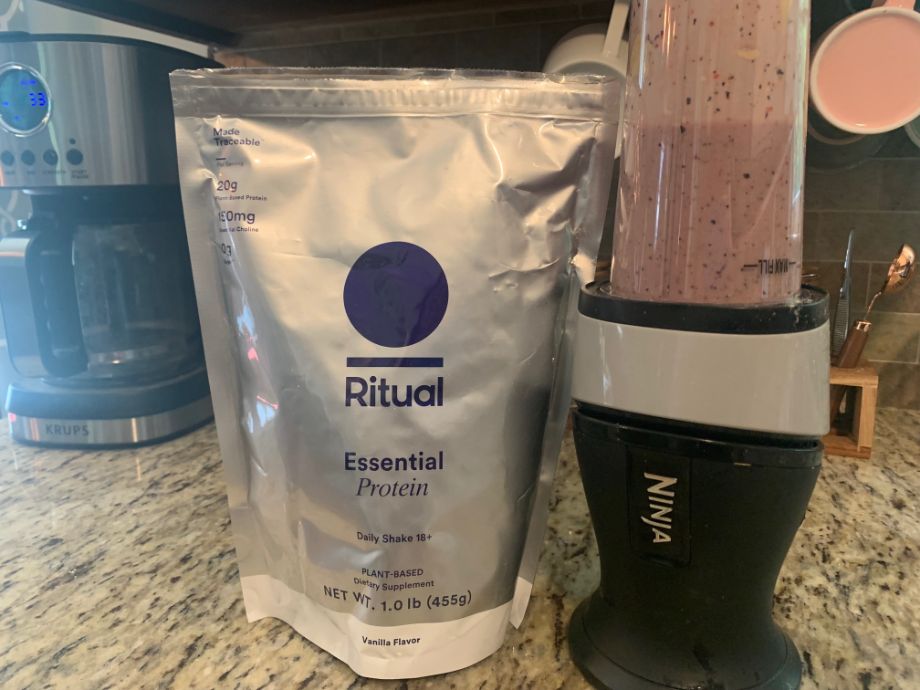 Here are some DIY protein shake ideas from top recipe creators online.
Banana Protein Shake
If you love a good banana pudding, this protein shake recipe from A Sweet Pea Chef is the one for you. Use frozen banana, unsweetened almond milk, vanilla protein powder, full-fat Greek yogurt, cinnamon, and ice as needed.
The author of this recipe says it tastes like a banana milkshake and is one of the best drinks she's ever had. It contains a whopping 38.2 grams of protein per serving, along with healthy fats and calcium from the yogurt and potassium from the banana.  See the full recipe from A Sweet Pea Chef. 
RELATED: High-Protein Foods to Add Into Your Diet ASAP
Chocolate Protein Shake
Is there anything better than a classic chocolate shake? Yes—one that's stacked with protein. The recipe from Tastes Better From Scratch includes a scoop of chocolate protein powder, unsweetened cocoa powder, frozen banana, ice, and one tablespoon almond butter or peanut butter. In the end, this yummy shake includes 22 grams of protein and an impressive 8 grams of fiber. See the full recipe from Tastes Better From Scratch.
RELATED: Protein Deficiency: Causes, Symptoms, and Treatments
Keto Berry Protein Shake
This keto protein shake from Wholesome Yum blends frozen fruit (specifically blueberries, raspberries, and strawberries) with coconut milk, zero-sugar yogurt, collagen protein powder, and MCT oil into a low-carb concoction rich in vitamin C and antioxidants. While this mixed berry delight contains more than 12 grams of protein, remember that collagen is not a complete protein. It lacks the amino acid tryptophan, so you may consider swapping vanilla protein powder into this low-carbohydrate smoothie recipe for a full amino acid profile. See the full recipe from Wholesome Yum.
RELATED: Protein Requirements by Age: How Much Do You Need?
Creating Your Own Protein Shake
Use the recipes above as inspiration for a DIY protein shake, but experiment with different ingredients, as well. For instance, you can try whey protein powder and vegan protein powder to see which one you like better; experiment with almond butter versus cashew butter for taste and texture; and try various sweeteners, such as maple syrup, honey, or agave nectar.
If you're trying to create a full meal replacement shake, you can add extra protein by using Greek yogurt or soy milk, using 1.5 or two scoops of protein powder instead of just one, or adding additional protein sources such as nuts and seeds. 
RELATED: How Much Protein Can Your Body Absorb? The Whole Truth
Best Protein Powders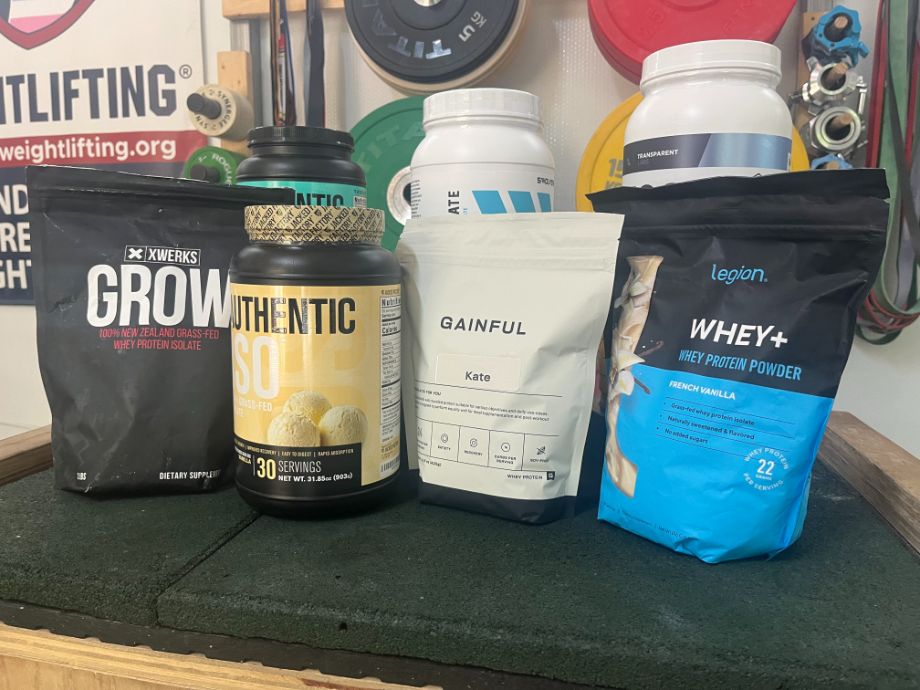 Our guides to the best protein powders will help you choose the best option for your tastes.
DIY Protein Shake: Final Thoughts
Making a protein shake at home is easy with the right ingredients and a blender. Any of the above can be used as breakfast recipes, or for a snack to hold you over in between meals. Protein shakes are a great way to increase your daily protein intake and making them at home can save you some money compared to buying them at a smoothie shop.
DIY Protein Shake: FAQs
How to make a protein shake at home without protein powder?
It'll be hard to match the protein content of protein powder, but it's doable. High-protein smoothie ingredients include Greek yogurt, nut butters, chia seeds, cottage cheese (it's flavorless, I swear!), and soy milk. 
What can I put in my shake for protein?
Soy and dairy ingredients, such as plain greek yogurt, are some of the best ingredients for a high-protein shake if you don't want to use protein powder. 
How do you make a good protein shake?
Taste and texture are subjective, but a good protein shake usually includes some of the following elements: a base (desired type of milk or water), ice cubes, fruit, peanut butter or another nut butter, flavor agents like cocoa powder or vanilla extract, and seeds, such as flax seeds. It's also common to include protein powder, veggies such as spinach, and other flavorless supplements, such as creatine.