We test and review fitness products based on an independent, multi-point methodology. If you use our links to purchase something, we may earn a commission. Read our disclosures.
Younger people work Out for mental health, 60-plus doing the most cardio
The COVID-19 pandemic changed just about every facet of life, including the way we work out. Research has shown that many people are actually working out more than they were before and during the initial lockdowns.
With that in mind, we wanted to take a closer look at how and why people train, so we polled 2,000 people of various age groups and income brackets to find out. The people we surveyed were regular trainees who either work out at home, an apartment fitness center, or commercial gym.
We found that people's age and income greatly influenced the type of gym equipment they use, as well as their primary motivation for working out.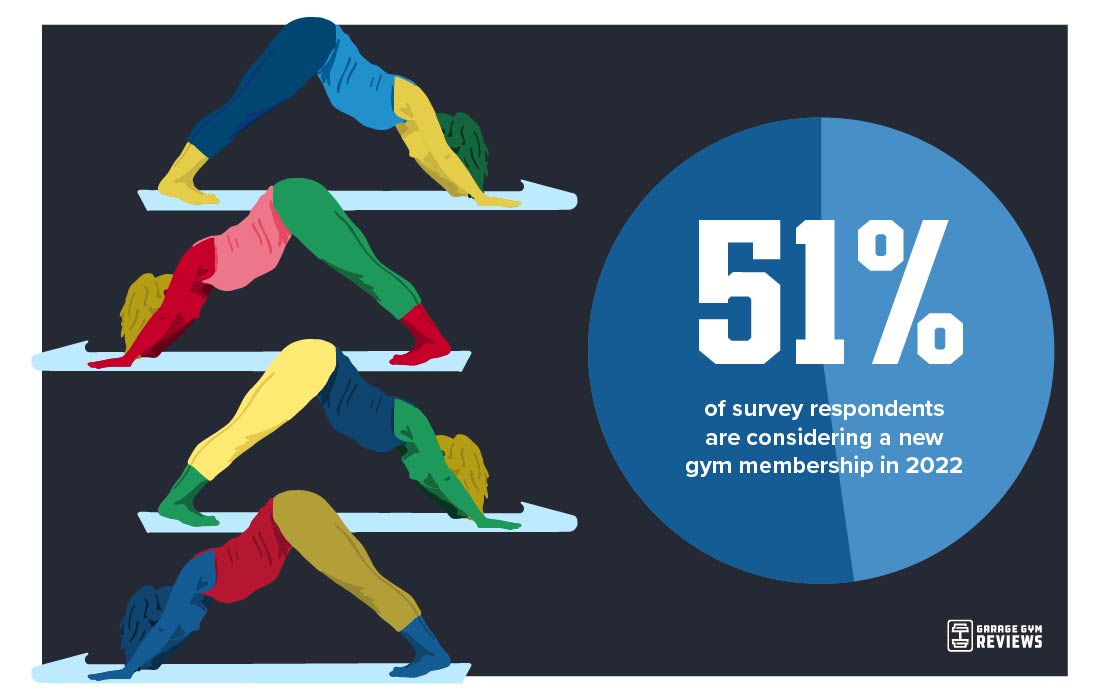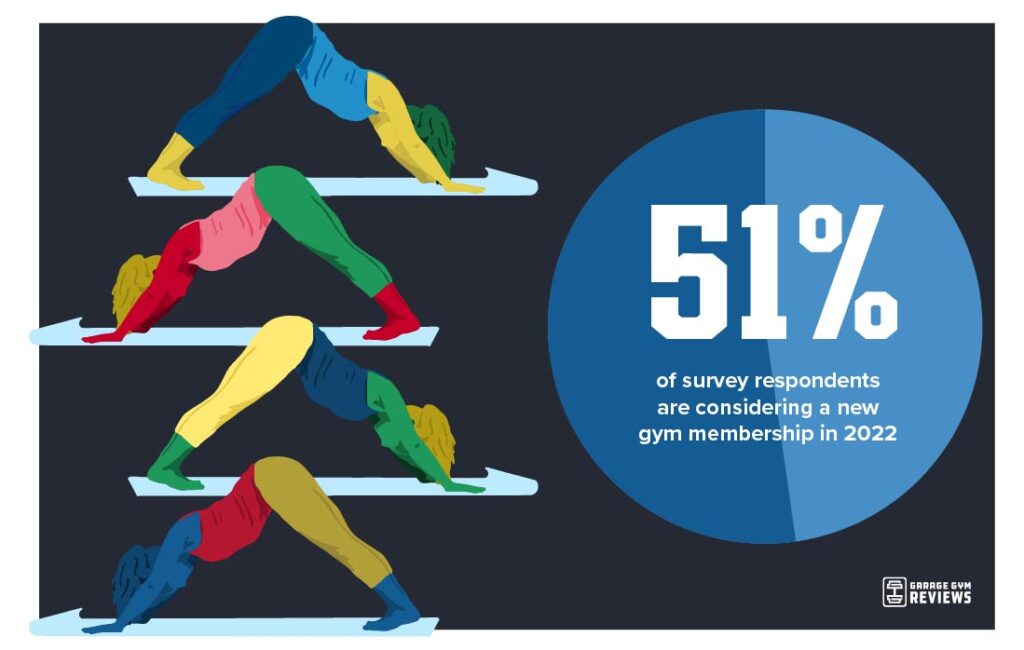 Some of our top findings include:
18- to 24-year-olds are more likely to train for mental health benefits, with 43% of Gen-Zers listing improving mental health as their primary motivator for working out.
61% of respondents are still working out exclusively from home, but 51% of those people are considering getting a gym membership sometime this year.
Cardio is most popular for seniors, with 34% of baby boomers saying it's their workout of choice.
Millennials opt for strength training, with 57% of respondents ages 25-34 picking it as their favorite workout style.
Treadmills are the most popular cardio equipment across the board, and dumbbells were the top piece of strength training equipment.
What Is Motivating People to Work Out Now?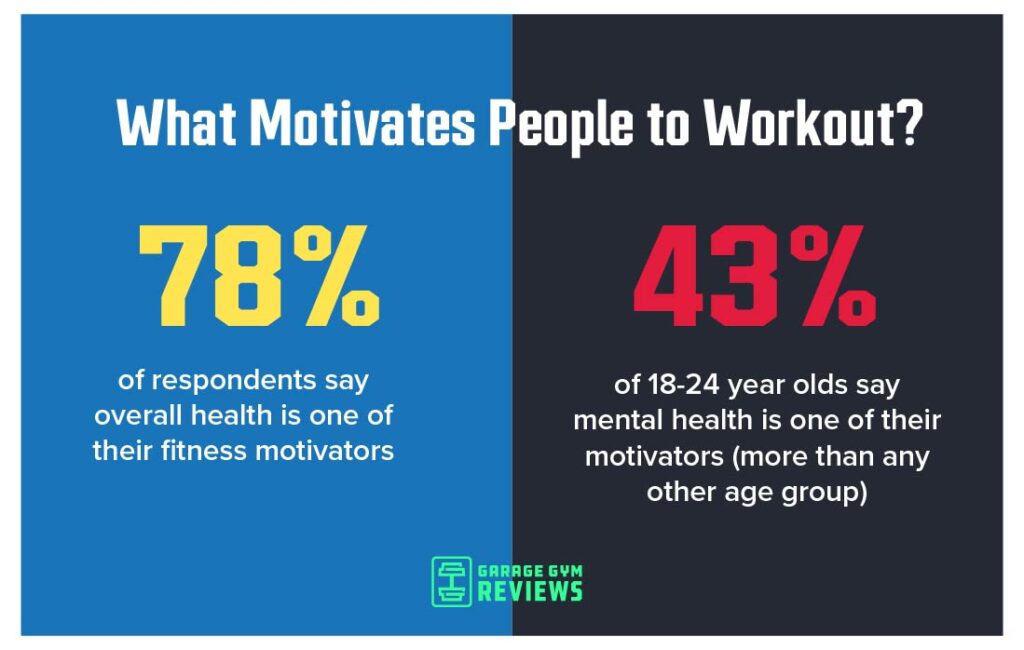 We know that people work out for multiple reasons, so we asked respondents to choose from a list of options, including overall health and wellness, mental health, fitness progress/growth, and community.
Health and wellness was the most common answer, with 78% of all respondents listing it as one of their top motivators.
There was a tie for the second most common motivator, with mental health and fitness progress both being picked by 38% of people.
The data also shows that some age groups were more likely to choose one motivating factor over others. When we broke down the numbers, we found that:
43% of Gen-Zers (18- to 24-year-olds) selected mental health as one of their top reasons for working out, which was the highest percentage of participants from any age group to select mental health.
At least half of people making $100,000 or more also had mental health as a top choice
Meanwhile, 85% of those 60 and older chose overall health and wellness as one of their main motivators
How Are People Working Out?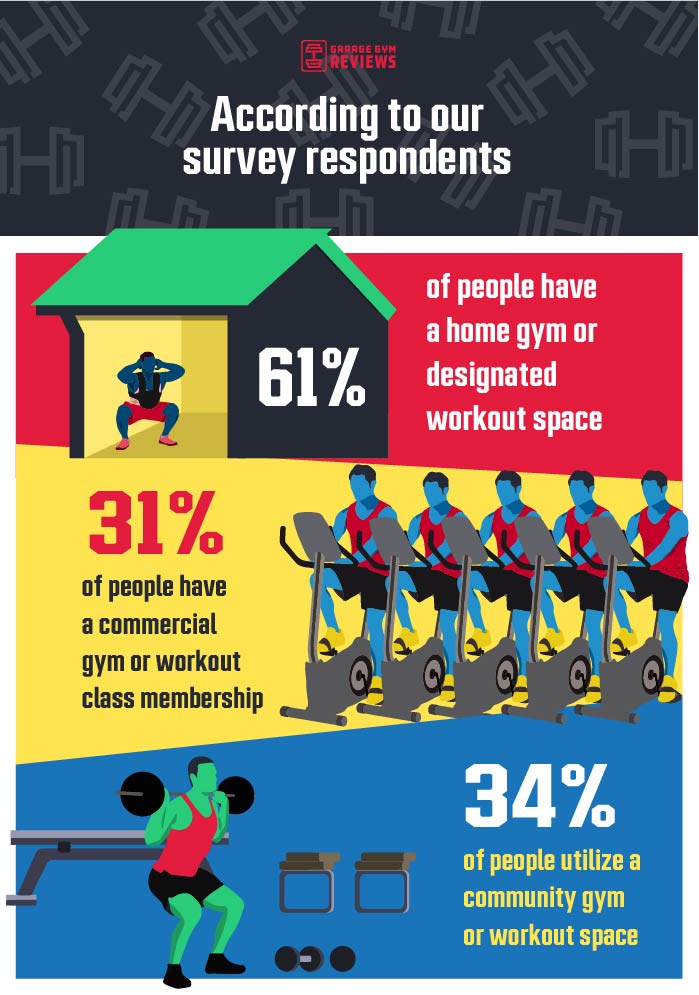 When we asked how often people were working out:
The most common answer was three to five days a week (43% of respondents chose this option).
The second-most common answer was one to three days a week (with 33% of all respondents selecting this option).
We also wanted to know what type of workouts people were doing, so we asked whether they primarily did strength training, cardio, or a combination of the two.
We found that:
Strength training was most popular among millennials (25- to 30-year-olds), with 57 percent of respondents picking it as their favorite workout
Conversely, baby boomers (respondents 60 years or older) were the most likely to pick cardio, with 34% saying that was their preferred workout
Baby boomers were also the only age group to report doing more cardio than a combination of different workouts
We also found that there was a fairly even split among men and women who chose strength training as their go-to workout (53% of men and 48% of women).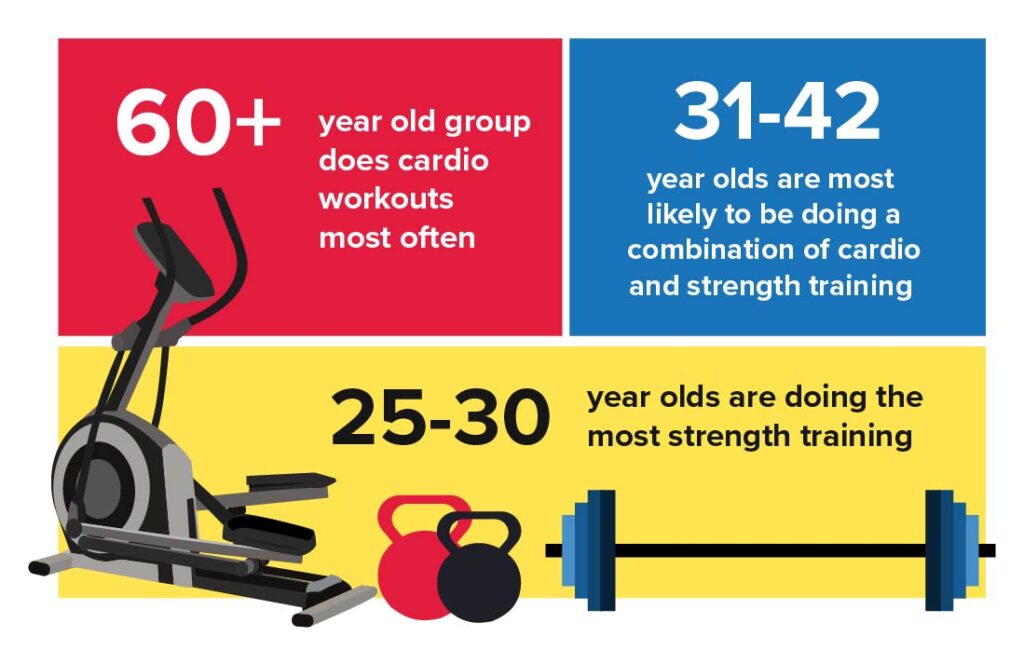 What Type of Equipment Are People Using?
We found that treadmills were the most popular cardio machine, and dumbbells were the top piece of strength training equipment across all age groups.
Unsurprisingly, baby boomers had the highest percentage of treadmill users, with 41 % saying they used this piece of equipment regularly.
In terms of income, dumbbells were the most common equipment choice for people making up to $150,000. Those making more than that had an exercise bike as their top pick.
Our Takeaway
What we learned from this data study is that age, gender, and socio-economic status have a big impact on the reasons people choose to exercise. Why people choose to work out will always evolve with time, but the circumstances surrounding the past few years have especially changed the way people view exercising as a whole.
Methodology
For this data study, we polled 2,000 United States residents who utilized a home, community, or commercial gym anywhere from one to seven days a week (anyone who said they don't workout or use any type of gym was omitted from the survey). We polled people 18 and up, and those of all salary ranges.
Fair Use Statement
If you or someone you know is interested in America's fitness habits, we encourage you to share this data study with them by sending them the link to this post!